How to Set Proper Facebook Remarketing Campaign?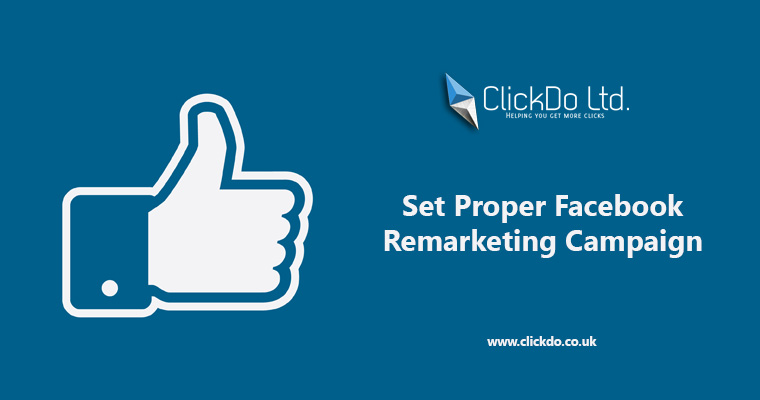 Facebook as a business platform is utilized more than it as social media. Every business started it get benefit out of it as early as possible. Since the marketing platforms become wider than ever before, it is important for any business to use it perfectly with a right strategy around it. One such way of branding strategy is remarketing, where you will target the audience who already had some interaction through a website or app. Now, let's discuss on what you must need to do before remarketing and how it can be executed.
What Should You Do Before Remarketing?
A Remarketing campaign must have a proper way of execution. If it doesn't meet the right point, then it not work out as you expect. There are two things you must do before remarketing.
Remarketing SetUp

Once your website is built, you will start to integrate Google search console and analytics. While doing so, set it up for remarketing campaign. As it helps you to track the record of each user from day one of your website going live.
Do pixel integration in your website, which will help you track all the visitors to your website, where it has different events for a different motive.

Proper SEO Activities

Start with proper on page and off page SEO activities. Only SEO can drive regular traffic to your website.
When SEO activities and Facebook campaign work together you will have a killer ROI to your business.
The reason for combining these two are, both will provide the audience who are in of the service/product of your business. At the final stage, you will get a filtered record of users who literally want to get in touch with your business.

How to execute a Facebook Remarketing Campaign?
Under SEO Activities you will be covering daily blogging activities, so remarketing them will provide an added domain knowledge to the audience. You can set pixel code in two ways, one as targeting complete website and other as targeting particular selling page of your website. Here, you should not use a particular page audience to a wide range of audience, as they require only that particular product or service. When you are tracking for the complete website visitors, you use them for a wide range of audience.
If you're not aware of setting up a proper remarketing campaign, get a tailored course on Facebook marketing that will help you to assist in a right way.
Share to spread the knowledge!