Best Design Trends For A Website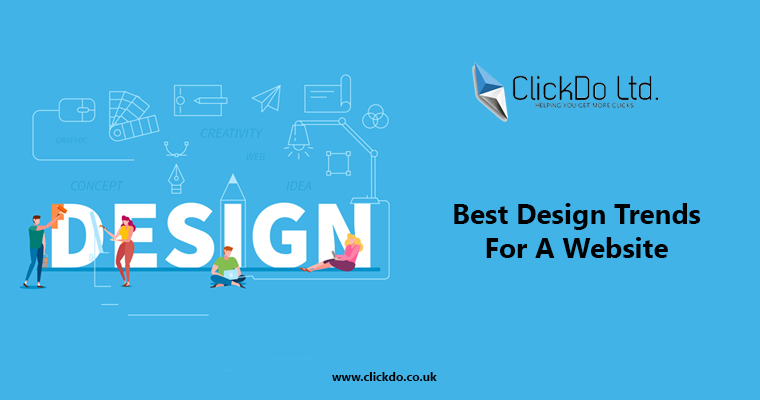 The best website design is when you have an updated version that makes visitors engage. A design doesn't stop with looking good, but it needs to be rightly presented with attractive wordings, right information and highlights. Presenting in a way that users must easily understand what the landing page is about to deliver and how well it drives to the next stage of the website. When everything comes under perfect place, then the website itself say a customer to what to do next at every stage, so it helps in user engagement and conversion rate.
Bold Fonts:
The recent trend in typographic styles is fun to utilize for any website. When a big, clear and bold words convey the purpose of the website, then it everything will under one place for the customers. A designer can mellow down to elaborate the content at the later part, but still, the first impression will stand and deliver through bold words.

Sliders and Sidebars End:
Sliders and sidebars are the most mainstream candidates in every website and we can't blame anyone since it is unavoidable in most places. As the mobile version plays a vital role than desktop, these sliders and sidebars act weird in the mobile version and don't give the same impact as the latter.
Animations and Single Pages:
Animations are going to rule any websites, as nothing can engage users more than animations. Animations and transition must be smooth since that will add the pleasant feel to the website. Avoid having verification at too many places, as the completely frustrates the flow. Meanwhile have single pages, that deliver only useful and most important information, so the user's accessibility to the required data will be simple and easy.

Conversion: 
We build websites for just one thing to happen for the business – Conversion. Start with imaginary strategies in a way that users will drive into the website with a flow and for accessing such information. Designers after understanding the business, they have turn out as a customer to fit everything at the right place for good conversion rate.
Author Profile

Guest blogger and blogger outreach services expert and contributor for UK Tech Blog as a UK Tech Blogger, and one among The Vibrant #1 SEO Team in London. I Also work at SeekaHost as a web hosting services specialist and Guest blogger for SeekaHost UK

My Moto is Keep Pushing - Let The Dam Breaks And Spills Where You Want It To Be!