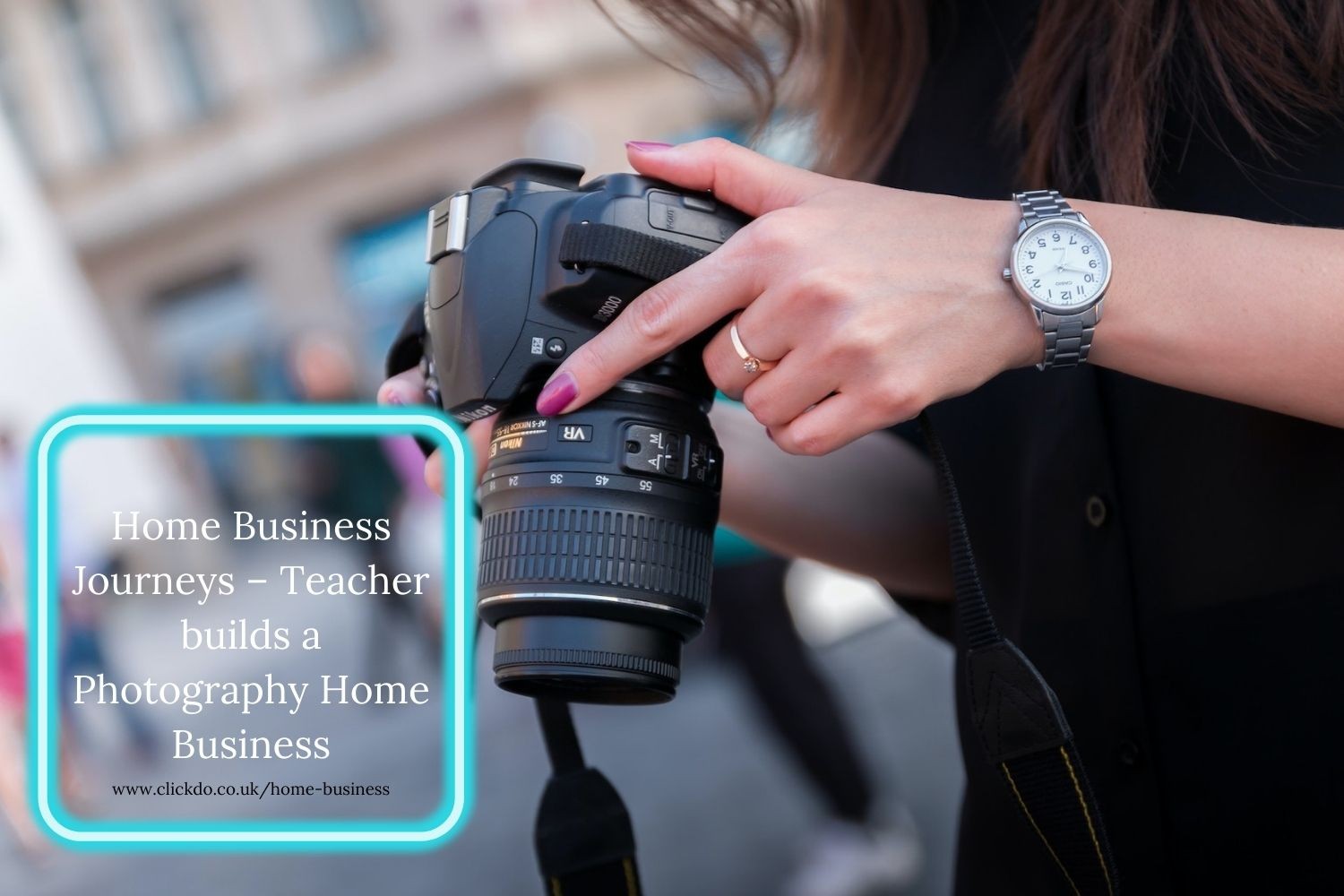 Home Business Journeys – Teacher builds a Photography Home Business
At ClickDo we love to interview inspiring people who have made the leap into kick-starting their dream home business and earning a living from it. People, who follow their passion and work incredibly hard to turn it into a full-time business that pays their bills and more.
Find out how Petra Eujane, a successful music/gig, and school photographer, has established her photography home business over time to leave her teaching career behind and fully focus on her passion.
1. How Petra's Photography Journey Started
Photography was a hobby that she followed with a passion, particularly music photography. After a long school day, Petra would go to music gigs in London venues and photograph music acts performing. She would then edit the photos in her own time and publish them on various platforms. Doing this on a regular basis helped her develop and fine-tune her photography skills while building a network and follower base online as a photographer to establish her name.
As a teacher, she was also able to use her photography skills in her job to record key events in school. This was particularly useful when photographing live music performances in school as music photography was her main area of photography in her spare time.
2. How Petra Established Herself as a Photographer Online
She uses a variety of platforms to showcase different types of photography

Petra's Music Photography website is specifically to showcase the gig and music images and it is also where she blogs about the gigs and festivals she attends. She enjoys promoting new music she discovers and uses her photographs, Instagram, and website to do so.
Petra's School Photography website mainly focuses on the parents that buy her school photos. All folders with school event images are passworded and provide a platform that is easy for schools and parents to access. This site also houses her landscape photography work. It offers an easy system for setting up print sales that link directly to a lab so that its clients can order prints in various styles directly.
Another resource Petra uses is Instagram. The images she posts here are either portraiture, music-related, or landscapes. She will explain this in more detail below.
View this post on Instagram
These three platforms cover her main online presence, but she also uses stock image sites and PeoplePerHour (PPH) to create additional income streams. More on that to follow, so keep reading.
3. How Petra Became a Freelance Photographer
There are lots of ways to approach this and the journey is different for everyone.
It can also depend on the focus of your business. For example, a Wedding Photography Company will promote their work differently from a Sports Photographer. That's why Petra recommends defining your niche first to identify your target audience. Based on this you will display and promote your photography.
Petra's journey began through the music industry, which is one of the harder industries to break. Initially, she would email venues and promoters with links to her portfolio and attach her CV. This would lead to press passes sometimes and the opportunity to build up her portfolio and contacts. Petra found that artists within the industry are incredibly supportive of each other. As her experience grew, so did her skills and she is now able to offer specific paid packages for live performance shoots as well as location shoots for bands.
Working in schools has also given her the opportunity to be a school photographer for sports and live performances. Having had the opportunity to showcase her photography when teaching led to more paid professional opportunities.
Petra started with photography as a hobby about 10 years ago and has now managed to turn it into a home business, leaving her teaching job and fully focusing on her photography as her main work.
4. How Petra Started Earning through Photography
As well as the opportunity that school photography has given her to earn a regular income (schools hold events every term and she is booked and paid for those), she utilizes PPH as a very useful tool in finding additional photography jobs.
This is a website that allows you to design project offers as well as bid for jobs. It is easy to use and a good starting point for those with ready-prepared photography portfolios. You can learn more about such platforms and other ways of making money online by reading our elaborate guide here or checking our make money online expert tips.
Another route that some people take is stock image sites.
There is a plethora of these and it can become very time-consuming due to the keyword system. Petra has begun to build up her portfolio with the stock image sites that she uses and is learning more about strategic keywording. It does take a lot of images directed at topical themes to start earning from these. However, there are tutorials on YouTube that give tips on the best approaches and you can test what works best for your photography.
5. How Petra uses Social Media and her Own Photography Website for her Home Business
As already mentioned, Instagram is the most popular photography tool here.
It is easy, accessible, and can be linked effectively to your website and other people in the photographer network and her client base, e.g. she can tag the bands or music acts in the photos and they can share them so that her photos and the Instagram account become more visible to a wider audience.
Petra stresses that #hashtags are very important on Instagram and she had to study how to use and apply them so that they would be seen by more people with interest in her images. It is important to understand how the Instagram Algorithm works to grow your Instagram account and with that your home business. Instagram has a business profile option with more specific business promotion features that will help you grow your following in many ways.
On her music photography website, she has also linked her Instagram account and vice versa, you'll find her website featured in her Instagram account. As she blogs on her own website, but also for other relevant local blogs and websites, she is exposed to more readers. Writing blog articles regularly with relevant keywords can boost the ranks of a website on search engines. So, when people search for "music photography" for example, it will help her website to come up ideally on the first or second page so that she attracts more visitors to her website. You can learn more about SEO-friendly content here or via Manuela's online course.
Additionally, you can find Petra also on Facebook where she shares her wonderful photography with a story-telling angle. Some people share their Instagram posts on Facebook together for ease. However, on Facebook joining groups of similar interests can help significantly with reaching wider audiences and building a business page, as Petra has done, which can lead to more inquiries.
Facebook and Instagram offer paid ad placements and for some businesses, these prove very rewarding. You can promote your posts, your services, or your products to reach a target audience with a minimum investment of £1 per day. If you want to learn more about Facebook Remarketing, check out our online course at SeekaHost University.
6. Petra now Lives Her Dream
It's so inspiring to see how Petra has turned her hobby and passion into a full-time business that she truly cares about. Every day she does what she loves in her own time, being her own boss. As she explains in our interview below, it's a long but very rewarding journey, and she hasn't regretted taking the leap ever since she made that decision. Listen to our full interview to get all the photography home business insights from Petra or feel free to contact her via the above-mentioned channels. We at ClickDo are also always happy to help where we can with digital marketing, blogging or web design, just get in touch with our expert team here.

Read our Home Business Guide featuring 48 Home Business Ideas, if you're still unsure which home business to pursue.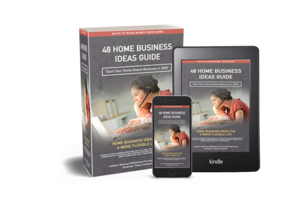 Author Profile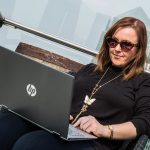 Blogger and Educator by Passion | Contributor to many Business Blogs in the United Kingdom | Fascinated to Write Blogs in News & Education I have completed a journalism summer course at the London School of Journalism and am an eBook author.