Video Marketing Guide for UK Bloggers & Influencers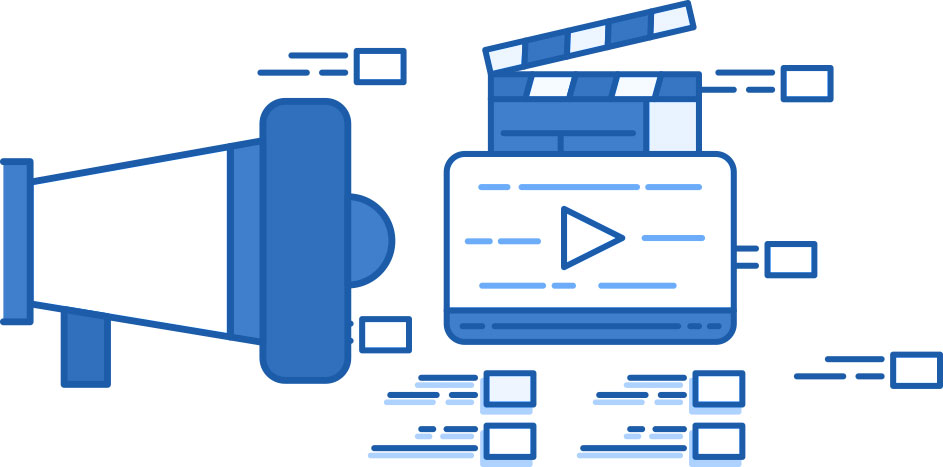 Using an Emotional Approach in a Video by Bloggers and Influencers
As a UK Blogger and Influencer in the UK you may want to persuade your audience to sign up for a newsletter, an event, a demo of your services or a trial product. Creating a video that targets your audience's desires by portraying the feeling that they are missing out on an important feature can easily create an effective sensation. Ensure your solution targets the pain points of your viewers and bring this across in your videos.
Video Concept Development for Bloggers & Influencers
When planning out your video content and ideas, your concept should be tied around the pain points of your blogger and influencer followership. Thereafter, explore the consequences the customers may face if the solution like the one you are providing does not exist or has not been considered by them. Remember to include a call to action at the end of your video where you direct the viewers to a blog post, online presence or other media that leads them on in your story to find the solution they're looking for.
Narrowcasting & Tailoring Your Influencer Videos
The real riches are in the niches. Many influencers and marketers have a common misconception that a video must always rake in millions of views if it is to be considered successful. The truth is the success or failure of your videos depends on the objectives you have set as a business and how well they are achieved.
Not everyone in the world is in need of your solution or product and that is why a data-driven approach to your video analytics is much more important than the viewership. For instance, you would want to know exactly who the people who viewed your video are, the particular interests they have, and how you can guide them through your sales funnel with appealing content to the conversion point.
Narrowcasting your blogger and influencer message to suit your target audience is likely to have a higher return on investment than having a broad-based target some of whom may have absolutely no interest in your offering. The following are steps to successful narrowcasting & tailoring your video content:
Understanding your niche – You need to fit yourself into the lives of your customers or followers as well as their challenges and come up with stories that are of interest to them.
Exploring creative ways to compile and package your video concept so as to appeal to the niche you target. The videos you create should be around stories that highlight your UK blogger and influencer characteristics as well as the interests of your niche audience. And it helps to develop your own unique style.
You will know whether your narrowcasting has been successful when people who were initially strangers to your blog and influencer channels can comfortably watch your video and identify with the message in it by liking and following your content.
Blogger & Influencer Video Ideas to Help with Lead Generation and Conversion
To help you get started, we have compiled a number of video ideas that can help jumpstart your lead generation journey.
Fun videos to promote your existing content – These videos are exceptional for brand awareness, enhance traffic to your blog, and lead generation.
Situational overviews – Overview videos are perfect for campaigns to generate interest in niche market, nurture emails, as well as lead generation. These videos simply highlight the problems your customers have without hard selling.
Interview style videos – If you want to build brand awareness, attract leads with specific industry interests, and promote content re-use on your channels such as social media, YouTube, and blog, these are the videos to concentrate on.
How to videos – These are the videos that move your audience from the discovery phase right into the meat of what you offer. In order to optimize the visibility of these videos, you need to create them with appropriate keywords in mind.
Recorded webinars – These are videos instrumental in educating your potential customers about certain industry issues. The length of these videos can be about 10 to 15 minutes, but you can break them into shorter segments involving multiple topical speakers, moderated panel discussions, or a series of best practices.
Event marketing videos – As part of your pre-event email marketing strategy, event marketing videos can help create awareness among the targeted attendees about your expertise or how they can schedule in-person meetings before the event. You can also have these videos after the conference to foster follow ups and reconnections.
Customer testimonials – The purchase decision most buyers go through is rather complex and as
Product videos – Product demos are instrumental in assisting buyers justify their purchase decision. Also, you can get a considerable number of leads and email follow upsfrom these videos.
Production of Exceptional Video Content
Video production is a key element for many bloggers and influencers who have or want to have a big following on YouTube or Instagram. It's a big part of video marketing. A well-planned video production strategy makes it easier for you to produce videos perhaps with a video production company that will carry your message to your audience. You can either create videos in-house with good equipment or outsource them or have a combination of both.
Among the questions to consider before you start with your influencer video production are your budget, your expectations around production value, and the outsourcing process.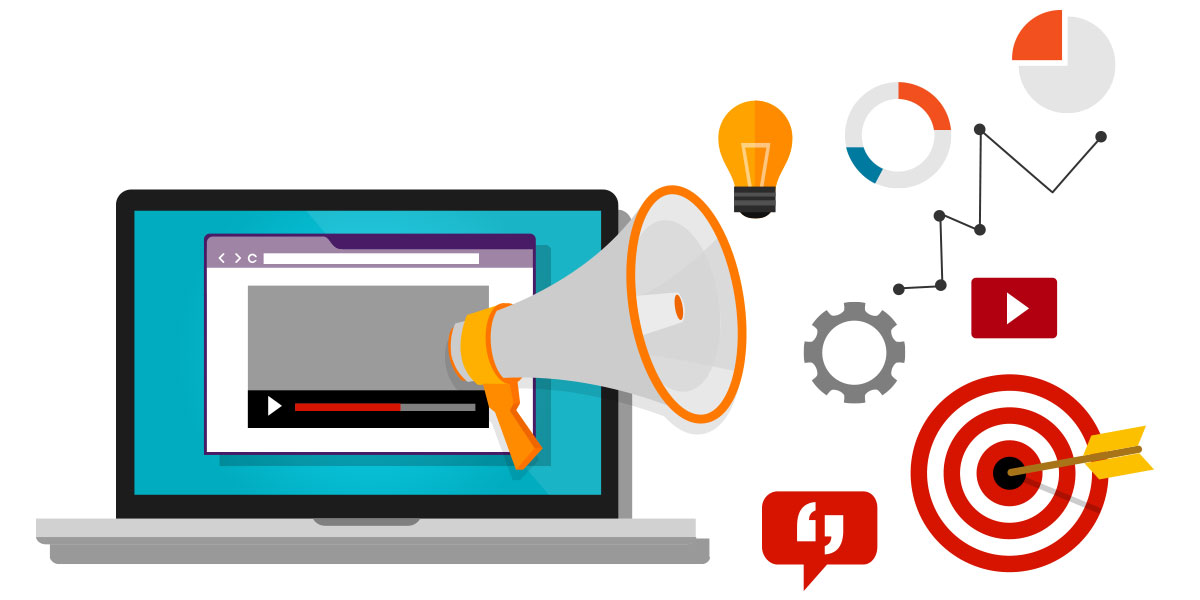 Production of Exceptional Influencer Video Content
Video production can be a daunting task, depending on the types of videos you plan on producing for your audience.
If you're a travel influencer or blogger in the UK, you will most likely produce a lot of videos in different locations and outside. If you're a beauty blogger and influencer, you'll often record video tutorials or reviews at home or in a studio.
It's therefore important to be well prepared for the type of video content you want to produce and to choose the best video production options for the best outcomes.
Should You Produce In-House or Outsource?
The decision whether to do an in-house video production or employ a production company to carry out your video production depends entirely on your specific needs. For instance, explainer videos can be done in-house because they are pretty straightforward; however, advanced videos may need a production house because doing them in-house can be extremely costly due to equipment needed.
In-house video production requires that you hire a videographer to conceptualize, capture, and then edit your footage right from the concept stage all the way to completion. The videographer or your in-house production team must have the necessary skill set and experience to breakdown complex products to a form that your audience can understand.
Looking at the global video production scene for marketing purposes, lots of companies and freelancers are settling for a combination of both in-house and production house. Close to 54% of organizations use the in-house and outsourcing combo while only 35% resort to exclusive in-house production.
Tips for Creating Brand Marketing Videos for Less
As much as budget is a concerned, it is possible to create amazing assets for much less. Below are tips on how to go about this:
Work with what you have and do not complicate video production
Long ago, video production had such high barriers to entry such that only a few professional producers and marketers managed to do it. Over the last few years, advances in technology have brought helpful devices such as tablets, webcams, and smartphones that can help bloggers and influencers create professional videos without necessarily investing in a costly in-house studio. After the recording, you can pass it over to a search engine optimization team or company to help you in optimizing it for the web and to add a logo and call to actions.
You can easily create educational videos or online courses on a budget. Keeping it simple to start with can help you gain an immense value through lead generation and enhanced subscriptions to your blog or social media channels.
Know your resources and variables
When thinking on how to market your influencer brand, you should know that you are working with limited resources and as such should map what you can realistically achieve without straining your budget. You can become creative within your moderate budget and come up with an exceptional video. Ensure your video is authentic and brings out your influencer voice clearly.
Create recognizable and repeatable themed videos
Using the segment tactic, you can plan new videos around specific themes that are not only recognizable by your audience, but also repeatable. For instance, you can have a theme around local recipes. In this case, you only need to change the recipes in the videos and not the segment. This gives you publicity on a budget.
Frequently Asked Questions around Video Production for Bloggers & Influencers
Even though much has been said about video production and the best practices, marketers still find themselves stuck with some questions that they cannot apparently find answers to. Below are some of the top picks in this category.
What is the ideal length of a Blogger & Influencer video?
Bearing in mind that the average web user has an attention span of about 8 seconds, you may want to keep your videos for marketing purposes super short. Brand awareness videos should be about 30 to 60 seconds in length. Aim to maintain at least 60% of your target audience through to the end of your video where you put a call to action.
Should I outsource all my video production?
The best approach to marketing video production is to use a combination of production house and in-house resources for optimal results. Depending on the videos you are doing, some of them may require resources that are not available in-house or may be expensive to acquire. You can also start your production in-house and then outsource to have it polished.
Do I need a video script?
A video script is a helpful guide in your video production, but it doesn't apply to every single video. For a product explainer, you may want to have a script but for other videos such as customer testimonials, having a script may not serve you well.
Must all videos have a professional and polished look?
Interestingly, not all videos require a polished look. Your video production concept will dictate what you exactly want from your video marketing. Even newcomer videos can find the right opportunities and broadcast your brand effectively, if they hit the nerve of the right audience.
Video Marketing Strategy & Optimization for Influencers
Irrespective of whether you have been using videos for marketing purposes or you are a beginner, one of the things you need is a roadmap that outlines your video marketing process and how you measure success. Below are five steps to help you in creating a working video marketing strategy as an influencer.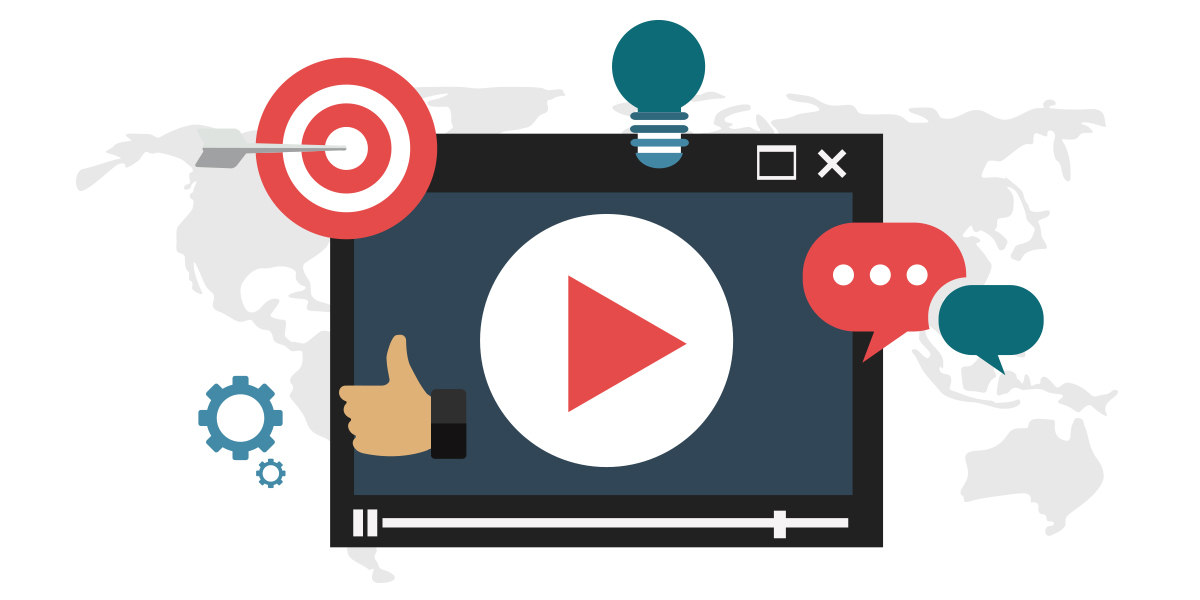 Start with a mission statement
This is a basically a one-liner statement that summarizes the type of content you want to make whether entertaining,educational or practical, who your target audience is and the intended result or the take away from your videos.
Create an outline of your video types and topics
Having a scope in your video marketing is very important. For instance, if you are marketing WordPress blogging, you may want to break it down to the solutions and tools you use and how you do that. Video tutorials are great here, but you could also attend and moderate corporate events, product shows, expert interviews, webinars and much more.  You can create stories based on these classifications. For instance, under products, you may create explainer, demo or webinar products.
Plan the video production from start to finish
This is where you decide between an in-house team or a production house depending on the quality of the videos you want and the resources required. However, irrespective of where your content will be created, you must note the following:
The party responsible for creative concepts
The person who will write the scripts as and when required
Who approves the final content
The logistics organizer in case of a video shoot
The person responsible for the video distribution
A video script will help you with these elements and you will certainly need more manpower.
Decide where your video content will live on the web
You must have a plan on where your accumulated video content will reside online after you have invested so much time, money and effort. Having videos on your influencer blog or website is obviously a must as that's where you'd want most conversions to happen. You can place selected video content on independent platforms such as YouTube, on social media sites or marketing campaign landing pages to increase your brand exposure and lead generation.
Determine your video performance measurement approach
In the same manner you track key performance indicators (KPIs) for your other blog content; you also need to review your videos engagement so as to have a picture that justifies your investment and how well you are performing. Some of the performance metrics to consider include:
Viewership
Drop-off rates and attention span
Click through rates
New leads and opportunities generated
You can find this data in Google Analytics, which you can integrate in the control panel dashboard for your blog via seekahost.app, but other platforms like YouTube also offer analytics options.
Demand generation through influencer video marketing
It is very important as the influencer and marketer to determine what your video seeks to achieve. Research has shown that close to 70% of marketers are using videos for brand awareness while only about 10% are using video marketing to score and qualify leads.
The following are some of the possible goals you can achieve through your influencer video marketing campaign.
Attracting prospects into the sales funnel by addressing their questions and challenges
Collecting lead contact information – You can achieve this by adding an email gate at the beginning of a video.
Qualifying leads by determining the engagement levels and purchase intent as they explore your video content
Driving the next action by prompting viewers to perform a certain action such as scheduling a demo, starting a trial, or downloading a whitepaper.
Following up your most engaged prospects – Depending on the level of engagement of the viewers, you may decide to follow up through email some of them with an aim to lead them further the sales funnel. You can also give them a call if it is practicable.
Distribution of your videos for maximum effect
How you distribute your videos can spell the difference between a successful video marketing campaign and a poorly done one. There are a number of places and channels you can share your content every time you do a video and some of them include:
Your blog
Partner blogs & Guest Posts
Your email signature
Social networks such as Facebook, Twitter, LinkedIn, Instagram, YouTube, Google+ and others
A dedicated video hub positioned on your site
When distributing your video content, ensure you maintain your goal of driving the viewers back to your mother site for the rest of the conversion process. A research by Getresponse shows that emails containing a video get close to 96% click through rate.
Video marketing is not complete until you have comprehensive information on whether you have been successful or not. Creating videos, embedding them on your site, and impressing your viewers is important but unless you know the end result of all this, you may not tell the performance of your campaign.
The two most important components in measuring video marketing performance include:
The video content or assets – Upon releasing a new video, looking at the detailed view analytics can help you tell whether your audience received the stories and topics well or not. This is done on a case by case basis looking closely at each video.
Examining your total video portfolio – This is where you look at your entire video collection with an aim to find out the particular videos that bring the most opportunities in terms of qualified leads within a specified time period.
Video Marketing Performance Evaluation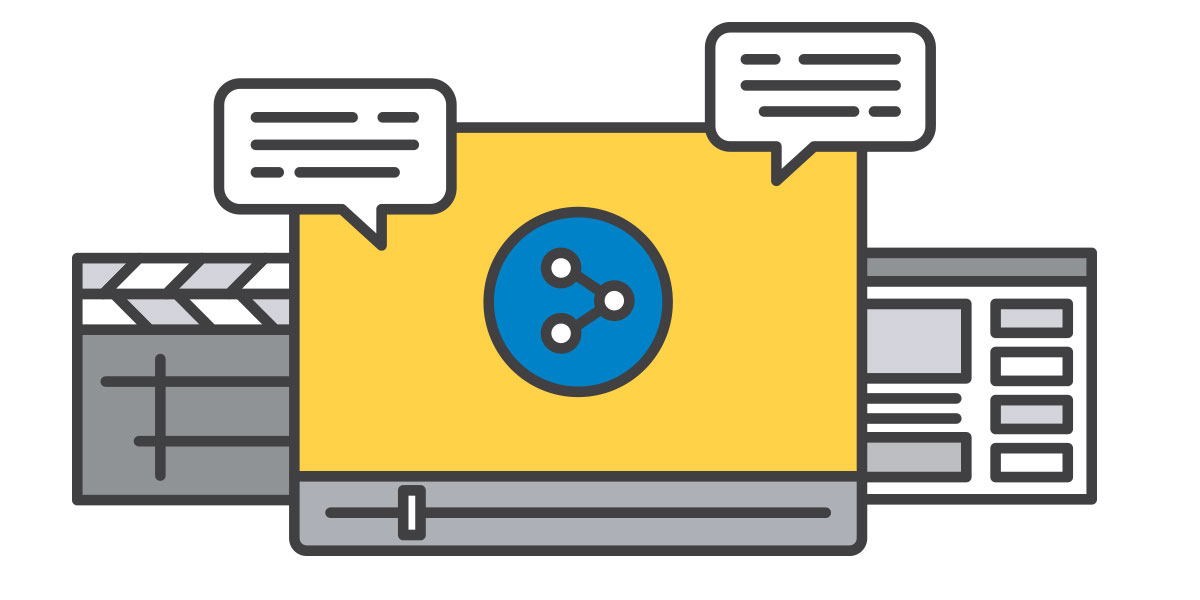 Performance analysis per video asset
The factors worth considering when doing a performance analysis on a per video basis include:
Overall view count
Whenever marketers launch videos, their main area of focus is on the number of views the video gathers. Simply because views are easy to track and understand, they have become the easy target metric. Instead of concentrating on the total views, it is important to know other variables within this metric that can help you gain a deeper understanding of your audience. Some of these variables include:
Unique views
Minutes watched
Popular region
Attention span
This metric helps in telling you whether a particular marketing video has resonated well with the viewers or it was abandoned midway. Higher drop-off rates can indicate a need for improvement in your videos.
Click through rate
Videos can enhance conversion by close to 80% and hence the need for monitoring the click through rate. Ensure you maintain a rate above 25% on average by making the video a focal point on your landing page.
Overall video performance analysis
This performance measurement approach looks at the broader video marketing goals as outlined by your campaign or organization. CRM systems can play a crucial role at this stage for video data analysis. Among the key metrics under this category include:
Lead generation and qualification
Over and above your audience engagement with the particular videos on your site, you would want to know and understand whether the video marketing campaign is generating new and quality leads that pass over to sales. Looking at the particular videos that are guiding prospects down the sales funnel through a marketing automation platform can be insightful.
Measuring the impact on revenue of your video marketing
To determine whether your video marketing campaign is adding to the bottom line, you can analyze its impact on revenue. The best approach to this is to integrate your CRM with your video marketing platform. Details you can track to help you dig down on this aspect include:
Video views that influence all deals
Contacts and leads that have video views
Video views categorized by amount of content watched
To wrap up this video marketing guide, it is important to point out that your video marketing campaign should be goal oriented with solid objectives such as traffic generation, building of contact lists, qualifying prospects, and converting leads. Always be on the look out to determine the overall direction of your marketing campaign so that you do not lose sight and plunge into a marketing ditch.