Best UK Business Listing Website for Local Businesses To Get Listed Free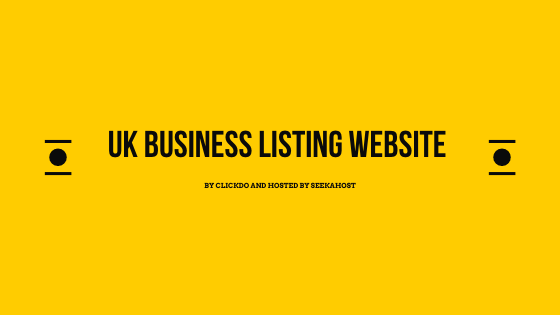 Businesses in the UK now have a reason to smile after ClickDo launched a new website known as UK Business List. For those who may not know, ClickDo is one of the leading digital marketing agencies in the UK.
With over half a decade in the online marketing industry, they have set themselves apart as the premier digital marketer across the UK.
With the launch of the new website, local businesses and business people can now reach their target audience faster and with greater results.
Why? Because the new listing website seeks to bring together all the local businesses operating across the UK. Big, small, whatever niche you're into; this business listing directory will have you covered.
Why Use a UK Business Listing Website?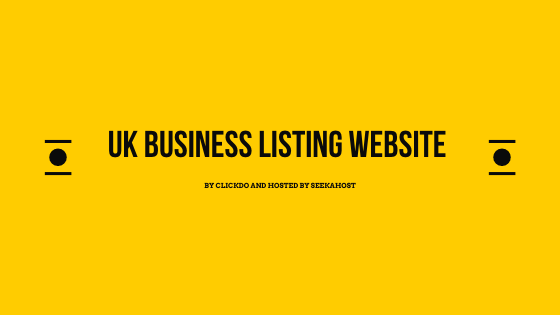 You see, advertising and promoting your brand via your own website is a good thing. However, you're better off when you associate yourself with others. A UK business directory contains numerous businesses all categorized based on location, business type, and so on.
Search engines like Google tend to rank such directories higher because they contain a wealth of content for users. Thus, by being featured in a prominent business directory, you increase your chances of finding serious buyers or customers within your area.
Thanks to ClickDo's UK business Listing, businesses will need only to submit their URL for listing; it is free, no penny for listing on this business directory. The directory is hosted by SeekaHost, ClickDo sister company. SeekaHost has experience not just in business web hosting, but also in cybersecurity and web design.
What Makes UK Business List the Best UK Business Listing Website 
Web traffic is vital to any successful business venture. UK Business List gives you an avenue to advertise your services and products.
The Website runs ads campaigns that target your niche. Advertisements make your products and services visible to your customers. UK Business Listing gives your website the platform to market your services and products to buyers.
The directory promotes your business by linking the search results back to your website. The publicity you get increases your sales as you convert more visitors into loyal customers. SeekaHost offers a stable hosting service and has the latest cybersecurity features to protect your website.
Power of Using UK Business Listing
Do you want an accurate business listing site? So, does everyone else. What is important is how you stand to benefit. Business information like phone number, business name or address are in the directory.
The listing site ensures the information gets to the buyer consistently and accurately. So, it's not just about being listed, but maximizing from the listing, which is the true power you get in return. Your business maintains consistent data flow to give you a higher ranking. How? By giving your customers truthful business information.
Your priority is to ensure all your data is accurate for all your business locations. Optimize your content to profit from a bolder and cleaner web presence.
Submitting your business URL will now be super easy; submit your business URL and get a free business listing if you want to be listed and start enjoying access to the limitless consumer market. 
Share to spread the knowledge!