How to Manage Work From Home Jobs as A Business Leader
Many companies are moving towards remote-work or work-from-home as it is an investment that pays off for both employees and employers. Valentina Bruk-Lee says that it's extremely tough to manage remote teams and a manager needs to take research-based steps.
In addition to the logistical challenges, managers and leaders have the problem of promoting a healthy remote workplace. You stare at a mountain of challenges as a manager while managing this team, what do you do?
Our guide provides you with challenges that a manager will face and how to effectively manage a remote team.
What Challenges Will Arise as A Manager Of A Remote Working Team?

1. Lack of Access to Information
As a manager, you give your employees more range or freedom due to the interpersonal challenges employees face while being at home. Work instructions may not be followed as consistently as a result.
2. Lack of Face-To-Face Supervision
Psychologically, remote employees may feel the lack of support from remote managers and the managers are worried about the employee's reduced efficiency.
3. Social Isolation
A feeling of loneliness, social isolation, and not belonging will engulf the employees especially the extraverts, which may lead them to get frustrated with the job at times.
4. Distractions at Home
Employees will be contending with sub-optimal workspaces in case of a sudden transition to virtual work especially in case of school and daycare closures.
How Can You Support Remote Employees as A Manager?

1. Effective & Frequent Communication
Your remote employees may feel cut-off from resources, information or relationships which make them do their work effectively. You need to be diligent about communicating productively and coaching high-performance through frequent conversations.
Vodafone, for example, used multi-mode communication to communicate with their remote employees. Video cues let you reduce the sense of isolation among teams, convey complex ideas, and increase the mutual knowledge of remote workers.
You can create the same multi-channel communication via:
Instant Messaging (IM)
Emails
Webinars and other internal collaborative tools
Video Conferencing Platforms like Google Duo and Microsoft Skype or Zoom.
2. Setting Expectations Clearly & Early
It would be a bad beginning for you as a remote manager if your employees have no idea about what's expected of them at work. Your expectations must be made crystal clear- A is the work to be done, B is the expected quality standard, and C is the deadline.
However, fulfilling these expectations requires early information and proper equipment. For meeting these expectations explore the digital options, and offer your employees the following:
Great working relations
Similar working styles
Mutual amicability
The technology they are aware of and can use to collaborate
3. Establishing Structured Daily Check-Ins
Although leveraging flexible work schedules can be beneficial, as we've seen in companies like Michael Page Ltd., you, as a leader or a manager, should assess the feasibility of flexible work arrangements and emphasize a work-family-life balance to improve the attitude of the remote employee.
A regular and predictive structured daily check-in schedule should be prepared with the following:
One-to-one calls and team call for collaborative work.
Creating a forum for employees to consult with you as a manager.
Actively answering and participating in their concerns and questions.
4. Offering Increased Positivity & More Value
Provide pep-talks, work freedom, and flexibility to make them feel more positive about themselves. According to a survey conducted by HP computers limited, 91% of employees will be more productive when spurred with positivity, the rest of the 9%, are motivated by negative motivation.
Along with lower stress levels and increased morale, a remote employee can save money on various other expenses like transport, daycare, coffee, food, etc. Remote employees also feel more valued if they are appreciated by their managers, which lifts their mood and increases their productivity.
5. Finding the Right Balance
Technology may have aided you to let your employees work from home, but to maintain a healthy work-life balance, time-management expectations need to be set. Checking emails all day or working long nights without rest on projects are signs where the balance seems to have lost and the line dividing the work and life is blurred.
Not separating work-life can be stressful for your employees leading them to be overwhelmed and eventually burn-out. Make timely work schedules for your employees how you would while they are at work, and ensure that they abide by the same. Nothing less and nothing more than what is required.
6. Providing the Right Tools
Basic needs like a laptop, reliable Wi-Fi connection, company's internal database, and company cell phone are few of the things that Dell for example provides its remote employees with. Remote employees should be made a part of all company announcements through communication platforms like Slack or Clatter or internal communication platforms.
Also, make it a point to reach all your employees. You as a manager and leader should ensure that your remote employees have the right set of tools comprising of the following:
Internal Communication Systems
Company Materials
Optimization Tools
Organize Work Structure
Company-wide collaborative tools
7. Trusting Your Employees
Recent studies show that remote employees are far more productive than in a standard office as they require less time to get ready or commute to work. There's reduced stress and more time to focus on work. As a manager, it's human for you to express concern about the employee spending time on non-work activities.
Trust works in both ways, and you should regulate which workers are allowed to telecommute. Set aside time to communicate with remote employees, update them on projects, and set clear working expectations from the start. Reward your employees for their accountability and responsibility.
How Can You Be an Effective Manager in The Virtual Office?

Individualization Is the Key
The best virtual managers always individualize their coaching to give the workers the best conditions for them to perform. Managers in strength-based businesses like Microsoft have a huge asset in predicting employee's reactions. Remember, a one-size-fits-all approach will not work in a virtual remote team.
Offer Encouragement and Emotional Support
Managers in the remote workplace need to acknowledge stress, listen to their employees' concerns, anxieties, and empathize with their struggles. A newly remote employee could struggle and may not be able to communicate stress or anxiety, so reading their communication is key.
Ask them how they're doing! Even a simple question "How is this remote work situation working out for you so far?" can elicit important information. When you do ask the question, listen carefully and then respond to provide emotional support if required.
Looking Ahead
Almost 43% of managers in the US work remotely at all times and studies have shown that their employees are more productive and profitable than in-house employees. While the numbers will experience a surge, your role as a manager is to coach effectively.
Personal wellbeing and greater work-life balance are crucial when employees consider new remote jobs.
Becoming a remote work team leader takes practice

With the booming numbers of work-from-home or remote employees, it's up to you to perform your duties as a manager and a leader in the workplace. It's time for you to step up and take charge of this modern virtual workplace.
Individualizing, setting early expectations, emotional support, and encouragement give you an edge while working as a virtual manager. Sure, managing remote teams is an uphill task, but with the right and well-researched approach, you'll be a stellar example, conducting and developing good virtual management practices.
Author Profile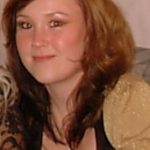 Blogger and Educator by Passion | Contributor to many Business Blogs in the United Kingdom | Fascinated to Write Blogs in News & Education I have completed a journalism summer course at the London School of Journalism and manage various blogs.