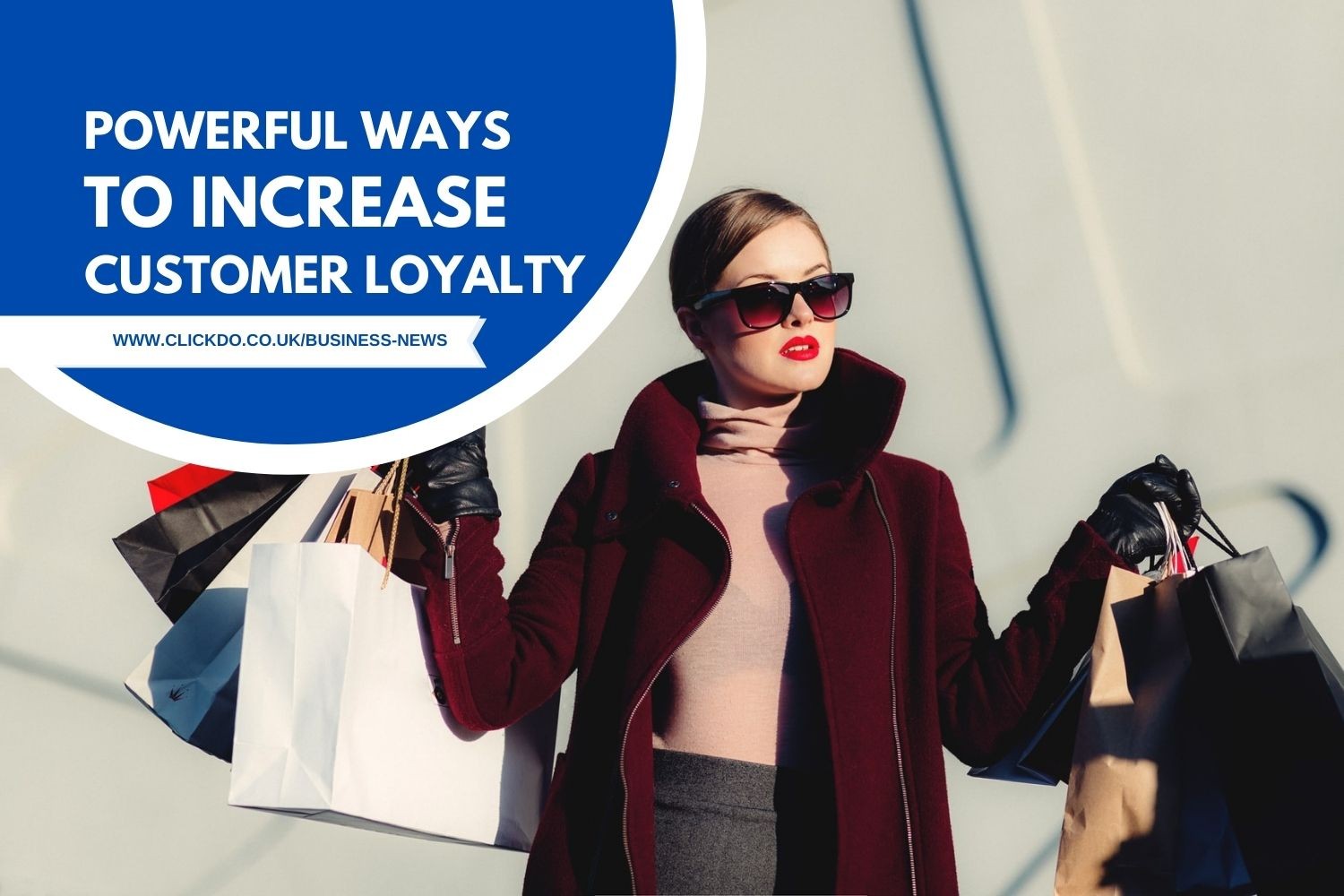 7 Powerful Ways to Increase Customer Loyalty in 2022
"If people believe they share values with a business, they will stay loyal to a brand." – Howard Schultz.
For a business, customer loyalty is a holy grail.
Customer loyalty translates to more business and happier customers who continue to buy from your brand and ensure its constant growth.
With 20% of your existing customers driving 80% of your profits, you can no longer overlook the benefits of loyalty.
With the customer acquisition cost of retaining existing customers being more than acquiring new customers, businesses can reap tremendous benefits from customer loyalty.
But the question is how to build customer loyalty. Just like Rome, it's impossible to build loyalty in a day.
So, in this article, we discuss ways to increase customer loyalty.
7 Best Ways to Increase Customer Loyalty
Use the following ways to enhance your customer loyalty:
1. Focus on corporate social responsibility
Even in the 21st century, corporate social responsibility (CSR) is a top priority for customers, employees, and organizations.
Why?
Being a good citizen can be beneficial. This is because customers prefer doing business with companies that stand for a cause, show interest in philanthropy, and protect the interest of current and future generations.
88% of consumers prefer association with a brand that helps in improving their social and environmental footprints. Brands looking to elevate their customer loyalty should focus on building an emotional connection.
Customers who feel an emotional connection with a brand are more likely to become repeat customers because their value and the brand's value resonate with each other.
So, one great way to enhance customer loyalty is investing in a corporate social responsibility strategy.
Having a good CSR strategy helps build trust and make sure your initiatives stay on track. Such a strategy ensures that your business remains goal-driven while attracting and retaining customers who want to join your cause.
2. Provide omnichannel support
The easier you make it for a customer to reach you, the more inclined and satisfied they will be with your online marketing and branding.
Providing omnichannel support ensures a seamless customer experience that eventually translates to loyalty.
Customers can contact you irrespective of the communication channel. It provides the support that a customer wants from a brand they believe in.
When customers cannot connect with you, it results in an annoying experience. So, consider establishing a support presence on phone, email, social media, live chat, self-service, and SMS.
When you engage with customers through a preferred mode of communication, you show customers you value their presence. It enhances brand credibility and increases customer satisfaction.
Look at the below example to understand how companies help customers reach their customer support team.
3. Ensure a robust problem-solving strategy
Customers do not prefer companies that are slow in providing resolution because they expect a fast resolution for their complaints and problems.
So, focus on creating a strategy that pairs a complaint with the right customer support technique.
If your budget allows, invest in using an artificial intelligence software that automatically assigns cases to the best agents rather than assigning them to the next available agent.
Investing in software that sends a personalized confirmation telling the customers they received clients compliant. Sending regular emails about the update on a complaint pacifies a customer.
Though these might seem minute details, it helps in ensuring customer loyalty.
4. Personalize your loyalty program
More than ever, customers are joining loyalty programs. But how do brands keep members active? Only offering engagement incentives might not be enough to build a solid customer base.
Member personalization is a great tactic in driving prolonged engagement while ensuring targeted experiences. As personalization positively affects the brand and consumers, it can increase customer loyalty and drive revenue.
Offering personalization can make your customers feel valued. For instance, providing coupons or products at discounts based on a customer's last purchase can enhance loyalty.
The mathematics here is simple. The more your brand conducts one-to-one marketing, the higher are the chances of creating loyal brand advocates.
5. Seek customer feedback
One of the most effective ways of increasing customer loyalty is by requesting customer feedback. Focus on sending surveys, making phone calls, asking questions, and keeping track of your online ratings.
Based on the customer's answer, you can implement changes in your products or services and attract customers to your brand.
Also, when managing online reviews, it's essential to respond to both negative and positive. Doing so can help you engage with customers and show that you accept criticism and are ready to learn to serve your customers.
To increase brand loyalty, it makes sense to take negative feedback and responses on a private channel. Switching to a private message or email can help you address customers' problems without showing them aloud to other customers.
You can amplify the positive reviews by sharing them on your website and social media channels. Conducting a follow-up interview to understand more about the review helps you understand what customers like about your product.
To further amplify your loyalty, reward customers for their positive contributions.
6. Show your understanding and respect for your customers
Selling a product to your customers is one side of the coin and making it simple for customers to shop and buy is the other side. When showcasing customers, you understand and respect your customers by following these steps: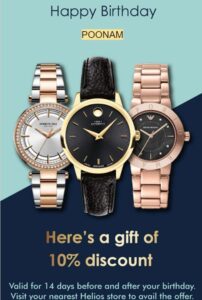 During the pre-sale process
Provide demos and brief explanations on your website to show how your service or product functions.
Create a FAQ guide and knowledge repository that helps clients find solutions to common questions.
Use chatbots to answer customers' queries 24/7.
During purchase
When a customer buys a product, offering them multiple payment options provides an enriching customer experience.
Mention your return or warranty policy.
Prompt an email confirmation.
After the purchase
Responsive and accessible customer service across multiple channels.
Create reward and loyalty programs.
Cross-sell products to automatically turn customers into long-term loyal customers.
Go that extra mile.
What does your competitor do better than you?
They're probably delighting their customers by going the extra mile and doing something special for them.
Focus on offering a sneak peek into a new product or service you're likely to launch in the coming days. So, surprise your customers with an anniversary, thank you, or birthday note. You can even offer special discounts to customers during their special day.
For example, notice how Titan Encircle sends a birthday card and a discount to their valuable user.
Usually, loyalty programs with a high degree of personalization allow companies to collect customer data and design strategies that deliver required results.
7. Maintain voice and tone at every touchpoint
It's another way to increase loyalty, but businesses overlook the importance of maintaining a brand's voice and tone.
For instance, according to a survey, shoppers who were greeted with a welcome message and smile spent 67% more than shoppers who did not receive any greeting while entering the store.
Maintaining a consistent voice and tone throughout your company's communication is an excellent way to build a powerful brand.
The need for a positive tone and language can be a game-changer for any company.
So, every time you communicate, focus on using a specific language and tone to avoid conflicting information from confusing potential customers.
Investing in loyalty results in a better future
As we kick off 2022, companies are still facing challenges in engaging with their customers. Building a deeper relationship with customers ensures you earn their loyalty.
But, with customers having so many choices, earning customer loyalty is becoming challenging. Also, as customer expectations are rapidly increasing, it doesn't surprise that many customers might shift to a competitor's brand without hesitation.
So, in 2022, give customers what they're looking for. 75% of customers who are loyal to a brand will recommend the products and services to their friends and family members.
However, don't be confused that a loyal customer is likely to remain loyal forever.
Focus on continuously implementing these methods to see a surge in customer loyalty.
Incorporating these steps can drive customer loyalty and build a pool of repeat customers who are not hesitant to become your brand's biggest advocate and ambassador.
Creating a memorable experience is the key to getting customers to trust your brand and continually make a purchase. Focus on personalization and be prompt in responding to every customer query.
When you improve your offerings, customers are more likely to do business with your brand.
Author's bio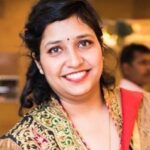 Priya Jain is a professional copywriter with 8 years of experience. She has an MBA and engineering degree. When she is not writing, you will find her teaching math, spending her day running behind her toddler, and trying new recipes. You can follow her on LinkedIn.