Five Reasons for Having a Custom Business App
It may be easy to start a company, but seeing it grow is difficult. You need to focus on various issues and solve them as you go. Luckily for everyone trying it, there are so many different ways to do it and many solutions available for everyone trying to make it in the business world.
Owning a company means creating a team of people and using the best strategies for its development. Among the many essentials, there's one thing that is often ignored by CEOs and managers: creating a business app. Most companies will own a website but lack the app. In this article, we'll show you why an app is crucial for growing your business. Follow up and see more about this.
Five Reasons for Having a Custom Business App
1. Raising brand awareness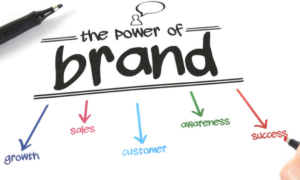 Brand awareness is one of the top priorities of all marketing companies working for a client. Brand awareness makes consumers recognize a brand in the ocean of options and choose that particular one with multiple choices.
When you hire a software development company to create a business app for your company, you're creating another channel that will remind customers about your presence on the market. The app helps your business raise brand awareness, among the many things. The more you're noticed, the more chances you have to be in front of the others.
2. Increasing customer retention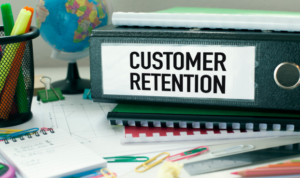 All business owners love to see returning customers. Why? Because returning customers are the ones who make most of the company's profits. The Pareto principle applies to businesses with its 80-20 rule. The rule says that 20% of the most loyal customers will make 80% of the profits.
When you provide an app for your customers, you raise their interest in your company. You make them loyal and keep them as customers, which is essential for your business. Companies with the highest customer retention are the most successful ones.
3. Push notifications to provide fast and affordable advertisement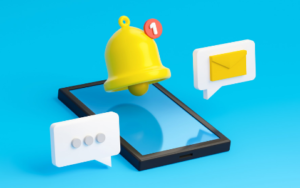 Apps are amazing for showing free and direct ads to their customers. Every app is made to have push notifications. When smartphone user downloads the app, they agree to receive notifications. That means the app is free to send them the news, promotions, discounts, and anything legally acceptable.
You can do it through the app when you have news and want to share it with all your customers. However, make sure you're not using this practice too often because the recipient will disconnect your notifications or delete your app. Consider a reasonable sharing that will be acceptable.
4. Providing customer value through easy customer support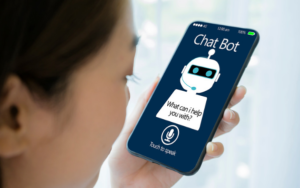 There was only one channel 100 years ago when people wanted to complain about something, and it was face to face. Then came the telephone, and today it is the internet. Now, people of different generations prefer various ways of reaching out, and listening to your customers is essential to see your company grow.
The app provides a seamless way of reaching the customer services of your company. You may even consider including artificial intelligent chatbots that will act as human support. Your clients will be thrilled to see how the problems are resolved within seconds.
5. Raising profits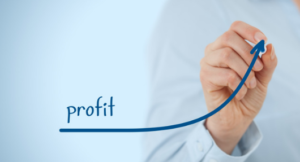 Finally, you raise profits when you develop an app. Most app development companies will not charge you a fortune, and once it's out there, the expenses are minimal. On the other hand, you get to see your customers roam through the products on your app or have them redirected to your main website, where the e-store is available for everyone.
Apps are most commonly made to work without the internet, so you can say that your products and services are always available for your clients. Create an extraordinary e-store, and see how your profits jump to an entirely new level.
Conclusion
As you can see, a business app is essential for everyone trying to compete in the industry. It's the 2020s, and new technologies emerge every day. Right now, with 6.648 billion smartphone users. There are also 1.85 million iOS apps and 2.87 million Android apps.
These numbers show why the app market is so valuable for everyone. Don't miss out on this opportunity, and make sure you have an outstanding business app serving your needs and helping your customers.
Author Profile
Blogger by Passion | Contributor to many Business Blogs in the United Kingdom | Fascinated to Write Blogs in Business & Startup Niches |