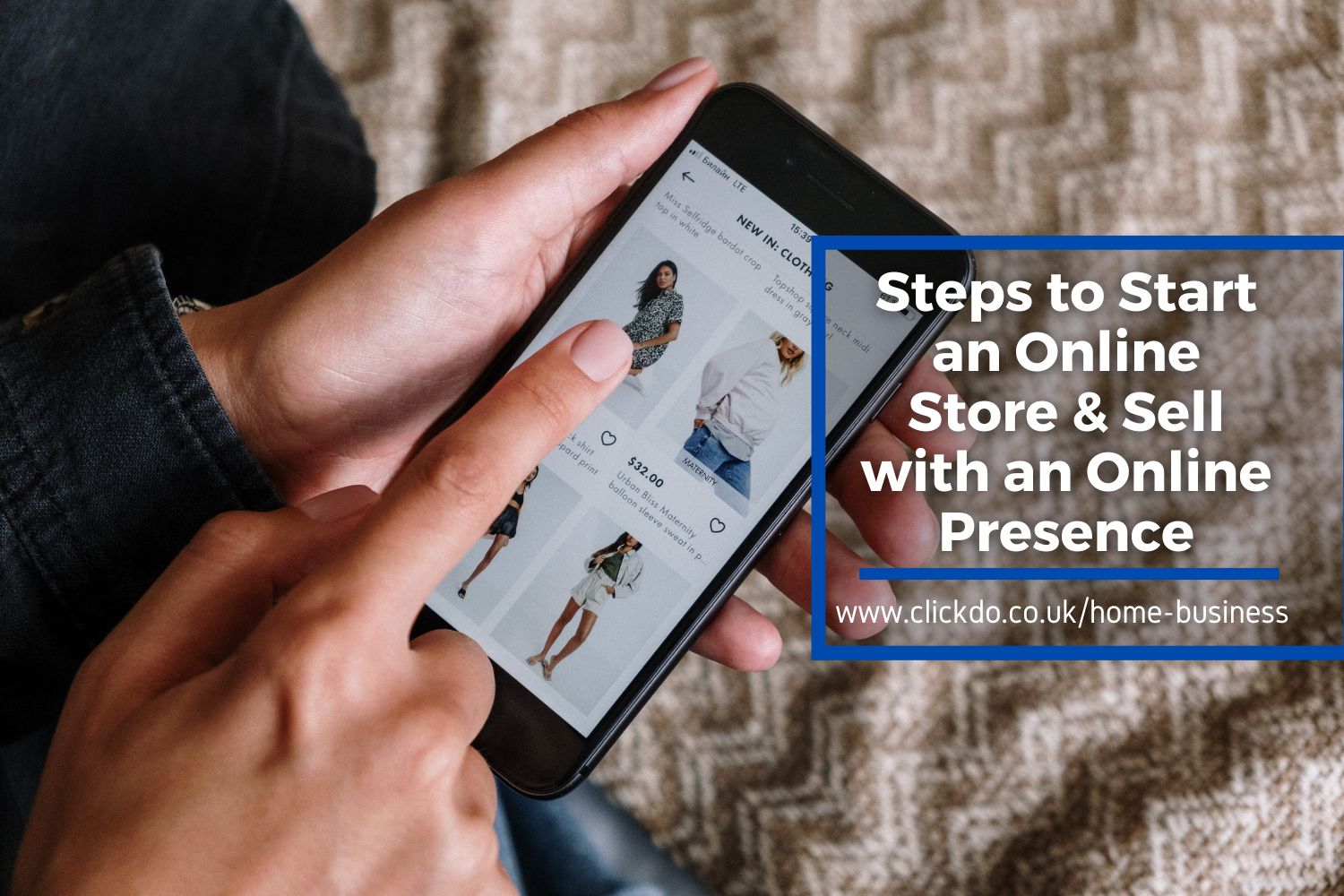 7 Steps to Start an Online Store & Sell with an Online Presence
As reported by Insider Intelligence, the online business of retail sales (also called eCommerce) represents US$8.1 trillion annually in global market activity. For the first time, in 2022/2023, eCommerce activity for U.S.-based firms exceeded US$1 trillion annually.
If you have been considering starting an online store, it is a good time to grab your piece of that great big eCommerce opportunity.
If you want to start an online store, it is much easier and requires far less investment than opening a physical store. Your online store will operate 24-7. With the proper design, target market, branding, marketing, order fulfillment, and customer service, you will make sales even while you sleep.
This comprehensive guide is your road map covering the entire process of starting an online store, developing a brand, and building your online presence to capture sales.
This guide gives you the seven steps to take and tips for success.
Step 1: Planning Your Online Store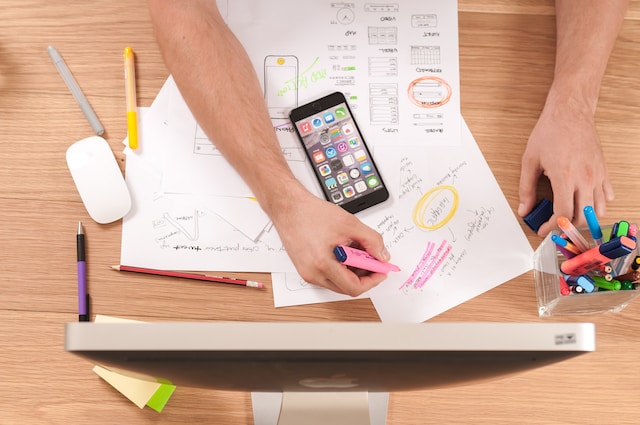 Planning includes finding your niche by identifying your target audience and using market research to assess the competition and estimate demand. Then, you need to define your unique value proposition. Finally, in the planning phase, you want to set distinct goals and objectives for your online store.
Find Your Niche
Your niche is what you are selling and the target audience, which includes your ideal customers.
Success Tip! Identifying your niche is the most important step of this entire process. The best candidates for a niche come from identifying target customers that are in an untapped market where existing brands do not fulfill the highly specific needs of these customers.
Conduct Market Research
Market research is essential to assess competition and estimate demand. Pretend you are an ideal customer for your product or service. Create an avatar of this customer that describes them in as much detail as possible. Then, act as if you are this person and go online to search for the product or service you plan to offer in your online store.
Don't be surprised if you find many things like your idea. You don't have to be the only one selling to your niche, but it helps if your niche is not overwhelmed with choices and there is a clear unmet need for your offering.
Success Tip! Save all the information you find and keep it on file in organized categories that will be useful later.
Define Your Unique Value Proposition
Now that you know what else is out there for sale online that meets the needs of your ideal customers, how will you offer a better value than the competition?
Success Tip! The tendency is to compete on price. You may offer an attractive price (especially for introductory orders); however, your value proposition includes far more than just a low price. Better quality, brand recognition, and excellent customer service are just as important as price.
Set Clear Goals and Objectives
You cannot get to where you want to be if you don't know where you are going. Setting clear and realistic goals helps create the mindset for your serious work effort. Make your first goal incremental and doable, such as I will make my first sale by a certain date. Then, set monthly and yearly goals.
Success Tip! Expect setbacks. When you encounter an obstacle, overcome it, reset your goals, and continue. Failure is impossible if you continue and do not quit.
Step 2: Defining Your Brand and Creating a Logo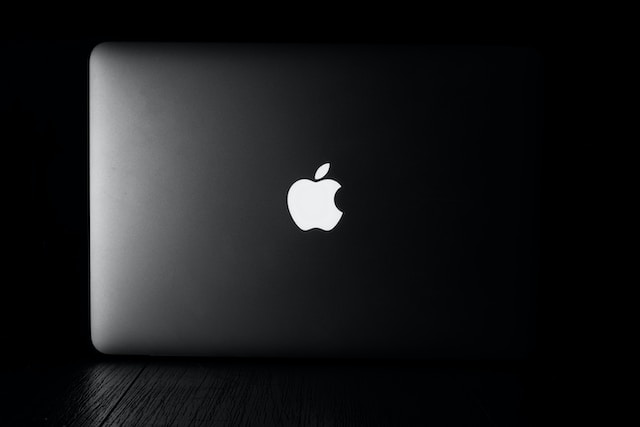 The importance of a brand and a logo, especially for online businesses, cannot be understated. Start with a concept that makes your business easily identifiable. Don't be afraid to make up new words with new spellings or use graphics that have no meaning when you start. The Nike® swoosh looks like a checkmark made with a felt-tip pen. It is simple yet conveys forward motion.
Use made-up words and search on Google to see if they exist online. If you are lucky, you will find something that does not exist online yet and can represent your ideas.
Success Tip! Your brand name becomes meaningful from the marketing effort to make it known. It may not have much meaning at all when you start. It is better if it is a unique, made-up word nobody has ever heard of before.
Create a Graphic to Use as a Logo
It's important to have your business logo when you set up your online store, as it can help you establish awareness and credibility as you go along. Use a logo generator to do this quickly and easily to get it out of the way without spending too much on it. The design process includes color choices, font styles, and other elements that add to the overall gestalt of your brand's logo.
Success Tip! Search the U.S. Patent and Trademark Office database for trademarked logos to avoid using anything similar in your product or service category.
Register Your Website
If you created a unique made-up word that does not exist online, you should register the website (also called a domain name) as a dot com. Use a domain registrar to do this. There are many offering the same thing, so use the cheapest one.
Success Tip! There are other extensions besides dot com; however, dot com is still the most-recognized worldwide, so it is best to have your brand name as a dot com to avoid confusion with another brand or company.
Step 3: Choose an eCommerce Platform
While it is possible to set up your new website to operate independently, most new online stores benefit from their association with a popular eCommerce system, such as eBay, Etsy, Shopify, Square, Wix, WooCommerce, and others.
Review important factors such as pricing, customization options, and scalability when comparing popular eCommerce platforms. Consider advertising, marketing, payment processing, shipping, and customer service integrations.
Success Tip! Choose an eCommerce system that your ideal customers are most likely to use.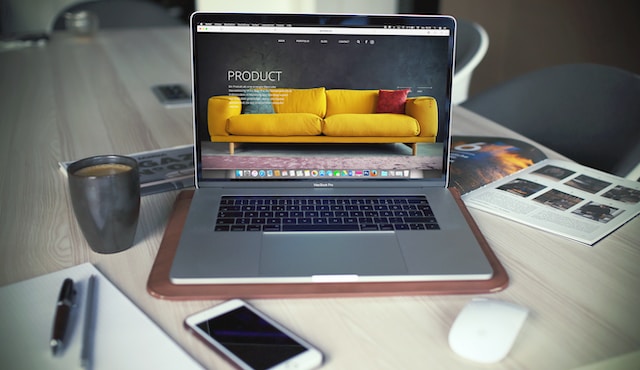 Step 4: Design and Build Your Online Store
Select a visually appealing and responsive theme. Customize the theme template to match your branding. Create clear and intuitive navigation for easy browsing. Organize and categorize your products effectively. Optimize product pages with high-quality images, detailed descriptions, and customer reviews. Write compelling product descriptions with relevant keywords. Implement a user-friendly and secure checkout process.
Create key webpages for About Us, FAQ, Shipping, Returns and Exchanges, and Contact Us.
Success Tip! Use a freelance web designer to help build your website, and beta test its performance with trial customers before publishing it online.
Set Up Payment Choices and Shipping Options
If you use a popular eCommerce system, the payment options and shipping are usually integrated into the system. If you want to do this independently and do not have the technical skills to create web programming, hire a web developer to help you. A web developer will configure payment settings to ensure secure transactions and integrate your website with shipping carriers to provide accurate shipping rates.
Success Tip! Select the most suitable payment gateways for your target market. For example, you may want to accept major bank cards, EFT from bank accounts, PayPal, and a "buy now/pay later" program.
Inventory Management
Consider using drop-shipping or in-house inventory management. Implement an inventory tracking and management tool to avoid stockouts.
Success Tip! Managing inventory levels is a critical path to your success. You want to have items on hand for the sales that are made but not have the carrying cost of maintaining the inventory become excessive.
Step 5: Marketing and Promotion
Ranking along with the importance of making an excellent choice about your niche, marketing, and promotion drive your business success. You will want to develop a comprehensive digital marketing strategy that utilizes social media platforms and content marketing to create brand awareness.
Additionally, you will want to optimize your online store for search engines with relevant keywords and use your paid advertising to drive web traffic to your store. Create a blog that publishes articles that incorporate search engine optimization techniques.
You should implement email marketing campaigns and utilize customer segmentation to target your audience with appropriate messaging. To scale up, you may leverage influencer marketing and offer affiliate programs for a wider reach.
Success Tip! Marketing is an ongoing process. It may seem overwhelming initially but start with the basics of collecting emails from customers and potential customers, using social media posts, and then adding to your efforts over time.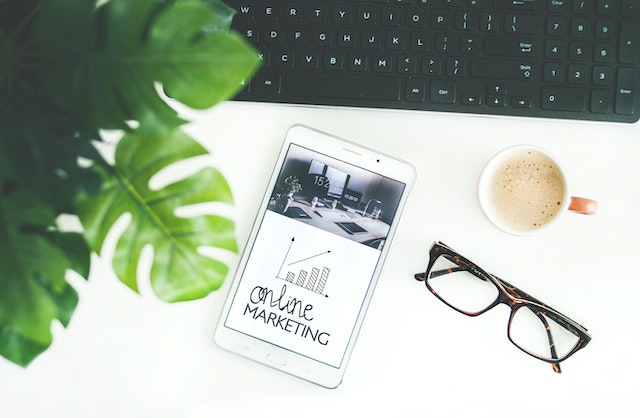 Step 6: Provide Excellent Customer Service
From the beginning of your efforts to build an online store, you must prioritize customer service. Set up a responsive and efficient customer service system and offer multiple communication channels like live chat, email, and telephone help. Respond promptly to inquiries and provide helpful solutions. Collect and address customer feedback to improve your online store.
Step 7: Continual Improvement
Getting your online store up and running is just the beginning of your journey. To build your success, you will want to monitor website analytics to gain insights into customer behavior. Then, you can make data-driven decisions to improve conversion rates and your customers' experiences.
Success Tip! Conduct A/B testing to optimize product listings, pricing, and promotional strategies. Regularly update and improve your online store based on performance analysis.
Conclusion
You can create a successful online store by following the steps and success tips in this guide. Your share of a trillion dollars is waiting for you to capture it. We encourage aspiring entrepreneurs to act and pursue their online store dreams.
Author Profile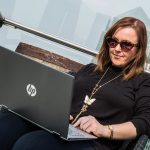 Blogger and Educator by Passion | Contributor to many Business Blogs in the United Kingdom | Fascinated to Write Blogs in News & Education I have completed a journalism summer course at the London School of Journalism and am an eBook author.