What are SSL Certificates & why need them?
The SSL Certificates coming to a compulsory mode for any website domain this year. Google has informed about this. They are the small data files that will digitally bind a cryptographic key to an organization's details.
When you have an SSL Certificate on your domain the domain will be like this https://clickdo.co.uk/ and without it it just http:// > https://clickdo.co.uk/ and once it's properly setup your domain will show secured mode on the browser. At the end of this website you will also know how to get SSL certificate for website and where to get and what you need for optimal webste security and trust as well as SEO advantages.
How to find if your domain is having SSL Certificate and it's secured?
See the below domain name?
It shows it's not secured because the SSL certificate is not implemented.

Now see the below domain.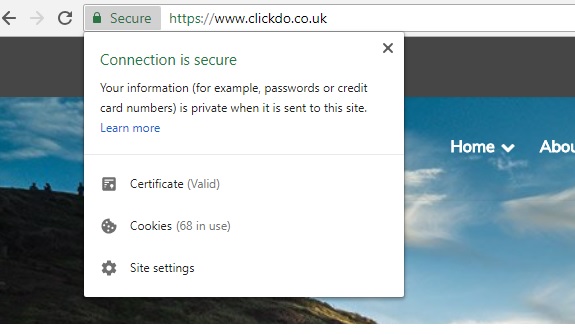 Now you can see how does a domain look like when the SSL Certificate is properly implemented and your website secured for the web users.
Why do you need an SSL Certificate for your website domain?
Because Google made is essential and announced that they favor sending visitors for secured websites. That are having the SSL Certificate properly setup on their website. Always check if your business websites having the right SSL certificate and it's implemented and the green color padlock sign is appearing on the Google Chrome browser.
The advantage of SSL Certificate setup Is that is increases the privacy & security that are vital to build the Trust in your visitors to you website.
Next thing is how SSL Certificate impacts your website's search engine rankings?
There is a lot of chatter going on online about why you must have SSL certificate and it's securely set up. As the leading SEO agency in London, we always research about what SEO factors impact a website's rankings on Google.
Recently Google has taken a tight approach to make sure their search engine users are secured when they send them over to a website. And having the right protection on the websites stars with an SSL Certificate. As I showed you in the image above when a website is secured with an SSL Certificate if will send the signals to Google that it's secured. Security and trust of a website is Google's top priority.
On August 6, 2014, Google announced that HTTPS as a ranking signal and https comes to a domain with the SSL Certificate.
The below words are from the Webmaster Central Blog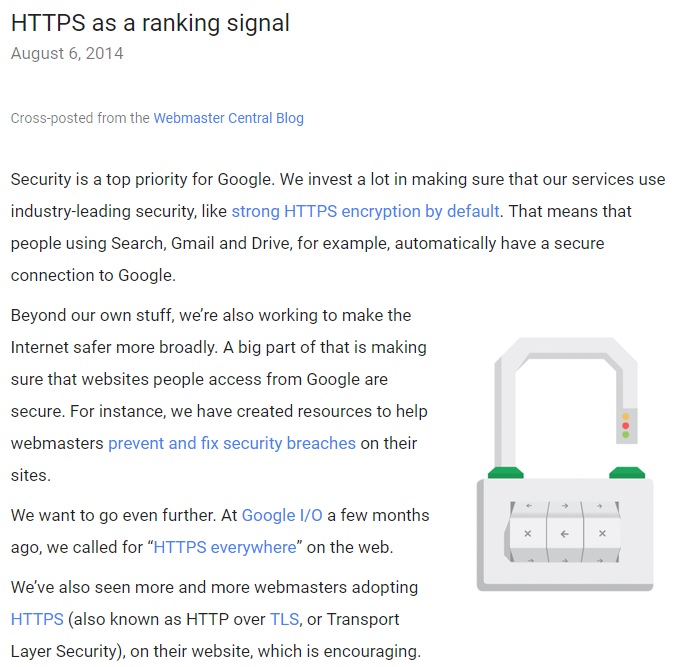 So by now in 2018 if you still have not got your website domain HTTPS setup with a reliable SSL certificate it's time to ACT NOW.
Now you might be thinking what type of SSL Certificate your website need?
You can read this article by Search Engine Journal that also explains how do SSL Certificates work?
On August 7, 2014 Barry Schwartz wrote that…
Google Starts Giving A Ranking Boost To Secure HTTPS/SSL Sites
So what is the 
HTTP

 vs. 

HTTPS

 case for 

SEO in 2018? 

As explained we personally see that implementing an SSL Certificate gives a greater boost on rankings and trust among the smart web users. Because you do not want to let your visitors turn back and leave your website because it's not green and good to go (brows and explore)

You can read the in-depth article by Ahrefs about HTTPS vs. HTTPS Case In SEO
What are the types of SSL Certificates?
There are many types of SSL Certificates and at ClickDo we do offer the best and most trusted SSL Certificates from our sister company SeekaHost.
The Wildcard SSL is what we use the most and you can we've used it on https://www.clickdo.co.uk
If you are a large organisation with tons of domains the UCC/SAN SSL Certificates are a good option for you.
The Green Address Bar is the most authoritative and used to show the brand name or the business website and you can how it looks like if you visit https://www.accenture.com

We do offer the above and full setup services done by ClickDo web team.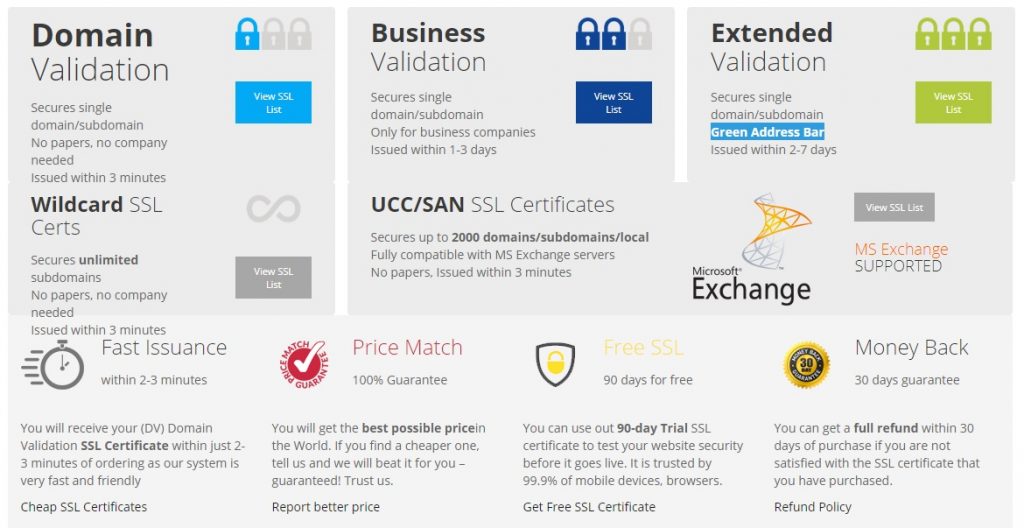 Finally, if you want to know why your business website needs an SSL Certificate?
Below is the answer….