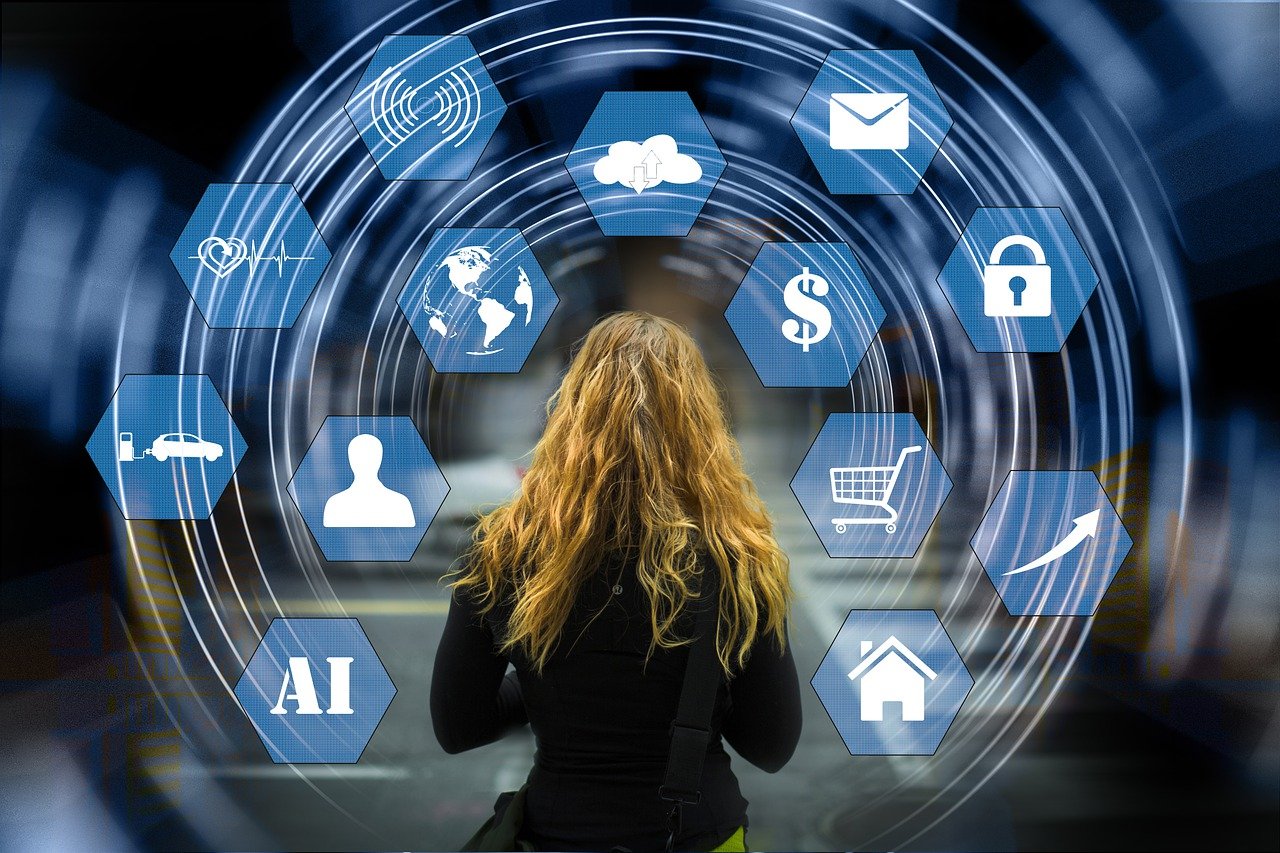 Top 7 Business Tools to Boost your Online Presence
Amid all the trends and demands of today, one thing is certain – the online world is your best medium for business marketing. Digital marketing is no longer a preference, but a necessity for businesses that want to make sales and attract more people.
Still, there's the important issue of how to create a great online presence.
There's much more to a successful online presence than some quality photos on social media and a nice-looking website. A lot of time and effort needs to be invested into this. Yes, it can be tiring and at times, expensive.
However, if you do it right, it can pay off tremendously.
Digital marketing is not linear as a process. You must be present on different digital fronts to achieve results. This must be based on a variety of tactics and most importantly, your target audience's needs.
As a good marketer, you should be familiar with the best business and top marketing tools that will help you with your brand's online image and your marketing campaign.
Therefore, we've narrowed down your choices to the 7 must-haves of today.
1. Best for Presentation Templates: Pitch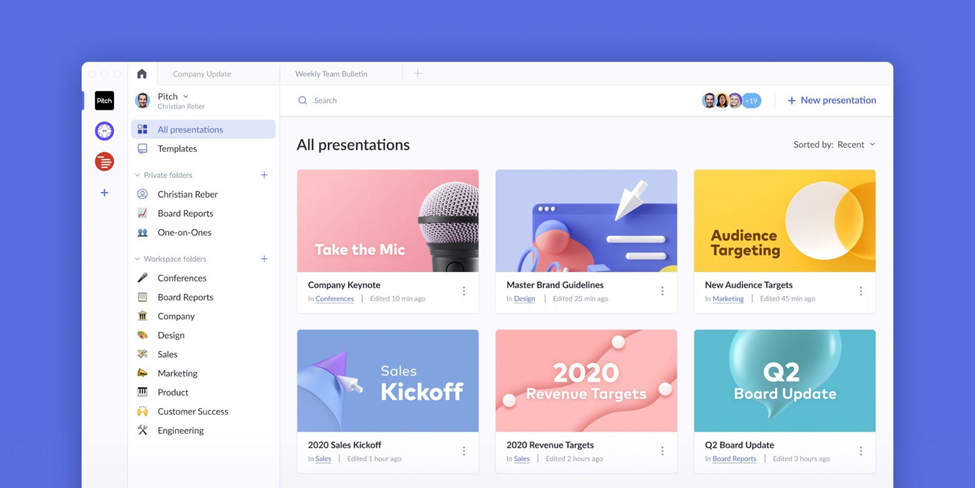 Things can only run smoothly for your business if you have the right people to work on your marketing and business plans. That being said, one must-have tool in your digital arsenal is Pitch, a presentation template website.
Pitch's presentation templates come in many forms. These will help you prepare and present your project plans and ideas, create pitch decks, share conference keynotes to your meeting, etc. In other words, this tool will allow you to share the most important work.
This is the key to a successful strategy. If you have an online marketing plan in mind, you can use the many templates on Pitch to inform your team, work alongside them, and share your ideas step by step.
2. Best for Transcription and Text Conversion: AmberScript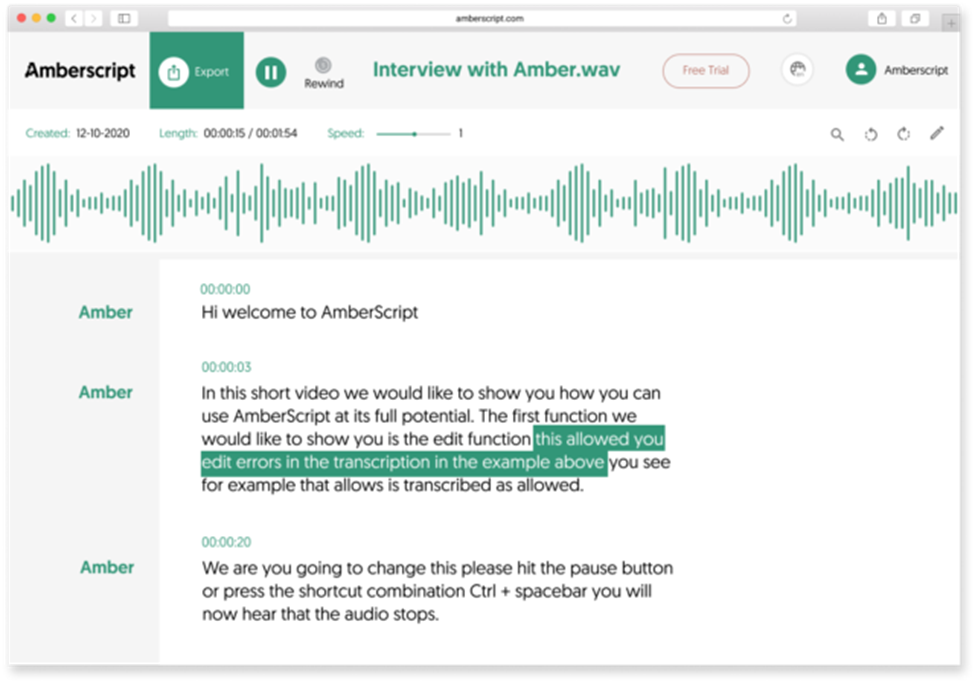 Your brand's online presence will differ from one platform to the next one. You'll need images and videos for platforms like Instagram, long-form content for your blog and website, and short-form content for Twitter.
If you haven't started working on your presence yet, brace yourself for loads of content creation. Ideally, you should post consistently, work on your email marketing, and be very active to establish an online presence.
Even though it is not wise to share all the same content across all platforms or repeat it all the time, there's no reason why you shouldn't tweak it to fit the platform or purpose.
This is where AmberScript comes into the picture. This tool will allow you to convert WAV file to text of high accuracy and with great speed. You can use the transcripts to enhance your videos or edit them to convert them into blog posts.
Instead of coming up with new content to meet the demands of your audience, such tools can help you get two types of content with minimal effort. How does this work?
Let's say that you have a video that you've posted on your site or some social media platform. Not all your customers will have the time to watch it. Many still prefer written text that they can skim to get the information they need.
What do you do?
If you use the automatic speech recognition technology of AmberScript, you can easily transcript formats like WAV, AAC, and MP3 and get a ready text to accompany or replace your video content. Repurposing content is now easier than ever.
3. Best for Local Marketing: Google My Business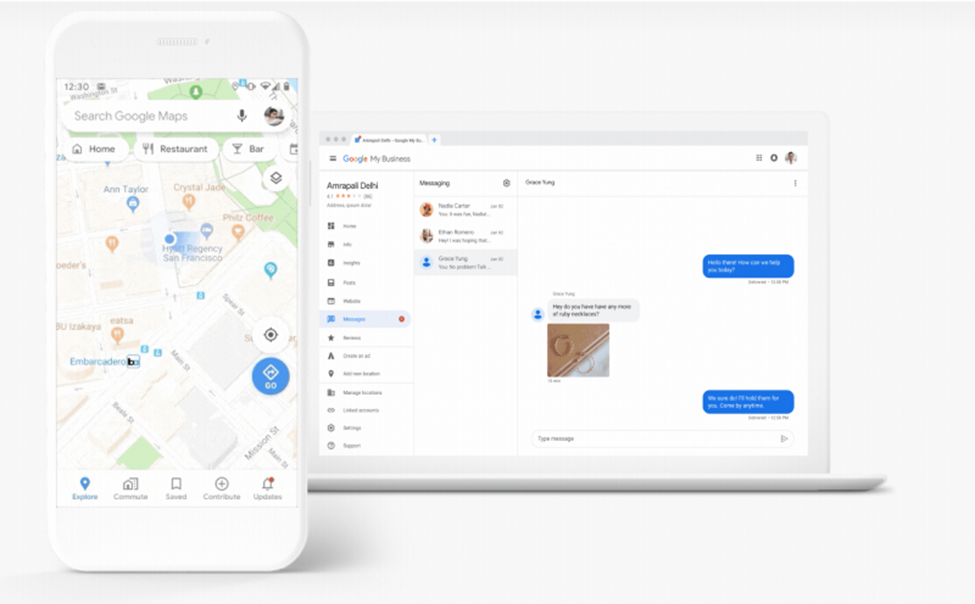 Aiming to attract and reach people from all around the globe is an excellent motivator. Still, for most businesses, this must start locally.
Chances are, your target audience is local, at least for the moment. This is why you should be focusing your efforts toward attracting the people who are most likely to buy from your brand – those nearby.
Doing local marketing for your business is very similar to doing any type of marketing, really. You need to research your target buyers, work on local link building with established brands and influencers in your industry and make your company easy to find for people who need it.
When it comes to making your company easy to find, there's one must-use tool for you to consider – Google My Business. This is a blessing for a business since it can improve your visibility on search engines tremendously – and really fast.
On Google My Business, your first step will be to create a business profile. You can treat this as another website for your brand. This will be the place where you'll provide people with your location, contact information, and the mission of your brand. It's also where they can leave testimonials and read those of others.
Google has made it very simple for business people to make the information visible to this search engine's users.
Instead of using old SEO practices such as registering your site on business listing sites and directories, you can upload the key information directly to Google and therefore, make your brand more credible.
4. Best for analyzing Headlines: CoSchedule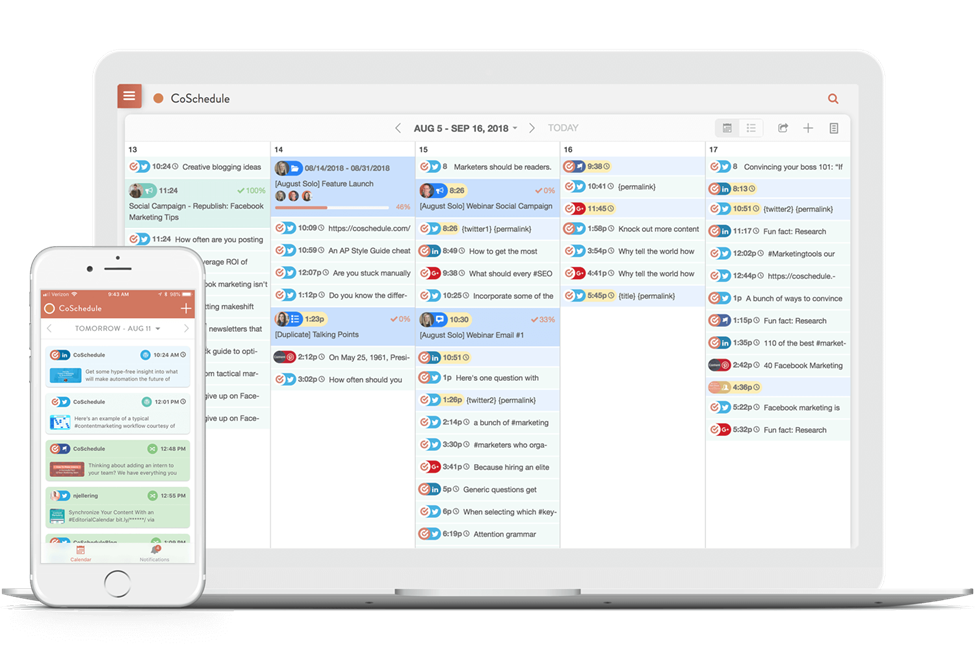 The titles, headlines, and email subject lines are the first things that most people will see when they find your content. They can do two things for you – push them away or convince readers to keep reading your content.
One way to improve your online presence is to create compelling and valuable content, starting with the headlines. Your headlines need to be concise, enticing, and engaging.
It's very hard to find the perfect message to share in such a limited number of words. This is where CoSchedule's headline analyser tool comes into the picture. You can use it to identify the best length and word choices for your headlines.
5. Best for Readability: Webpage FX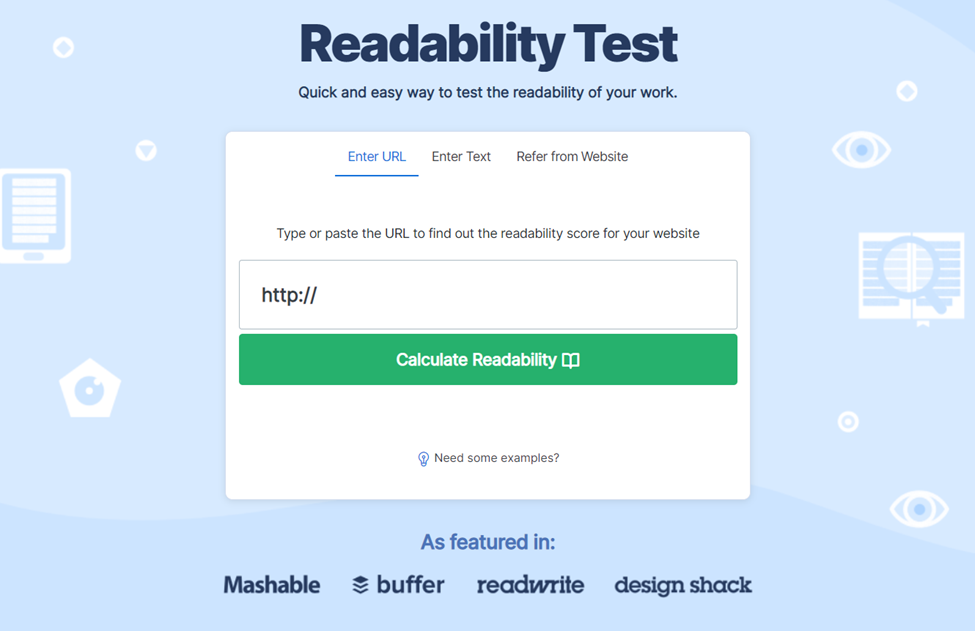 Your online presence will be greatly determined by the quality of content you share. WebpageFX's readability tool is a great thing to use to improve your content's readability, as well as its quality.
Using this tool is straightforward. Once you publish your content online, you can enter the URL into the search field, and WebPageFX will review it for complexity. It will tell you which parts might be too complex or overwhelming for the users, as well as guide you in terms of your sentence length and word choice.
6. Best for editing your Mistakes: Grammarly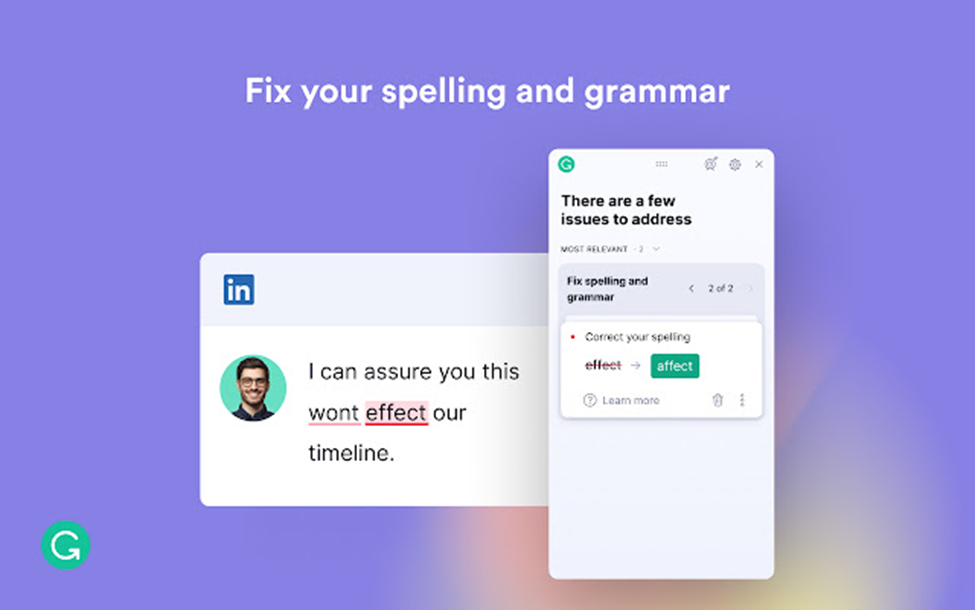 Grammarly is currently one of the top-rated editing tools for businesses and individuals online. It's a reward-winning digital tool that helps users fix the spelling, grammar, as well as improve the quality of their content.
Think of Grammarly as a professional editor that works for you, but at a very low price. This tool has an amazing scope of features. You can type directly into it, past content to check it, and even upload files to edit.
All the changes you'll make while in Grammarly will be automatically updated in the file you download, so literally, you can use it to fix errors without having to install anything.
Still, one of the best things about Grammarly is its extension capabilities. Users can now install it on Google Chrome and check their content whenever they type on different sites, and even in Google Docs. Grammarly will automatically check and give you notifications about your email content, posts, and even the communication you have with customers.
7. Best for Keyword Information: Ahrefs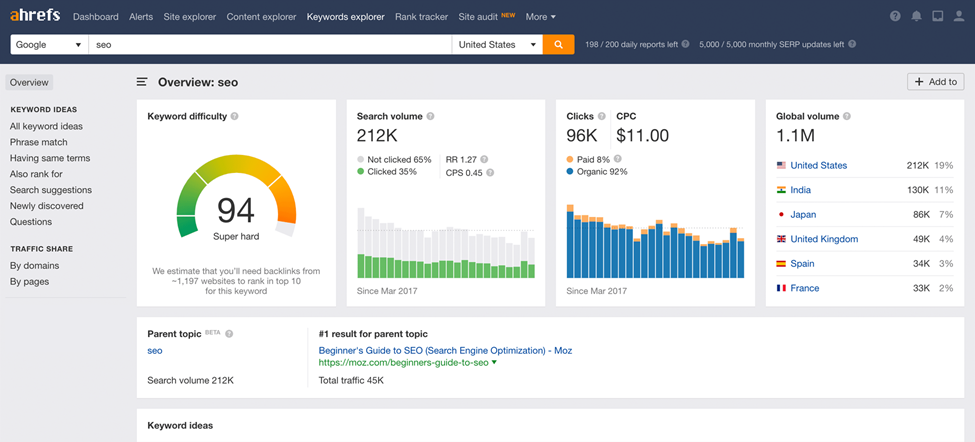 Ahrefs is an amazing SEO tool that can help you in many ways. It will track your backlinks, help you check out the competition, and the best of it all – assist you in finding the best keywords.
This tool has data for over 150 million keywords in the US alone, not to mention other countries worldwide. It's amazing for competitive analysis, which allows you to see who links to your competitors, which of their pages have the most visits, etc.
With Ahrefs, you can check how well your content ranks. If you use their Content Gap tool, you can find the weaknesses in your content and fix them to improve your online presence. By leveraging all its features, you can greatly improve how your brand looks online. More importantly, it can help you reach your audience by improving your SEO.
Which tool will you use first for your Online Presence?
All the tools in this list have different purposes and perks, so which one will be the first for you to boost your business online presence? The top tools shared can assist you in your digital marketing efforts and make the process much easier. If you use them wisely, you can leverage their power to boost your online presence like never before!