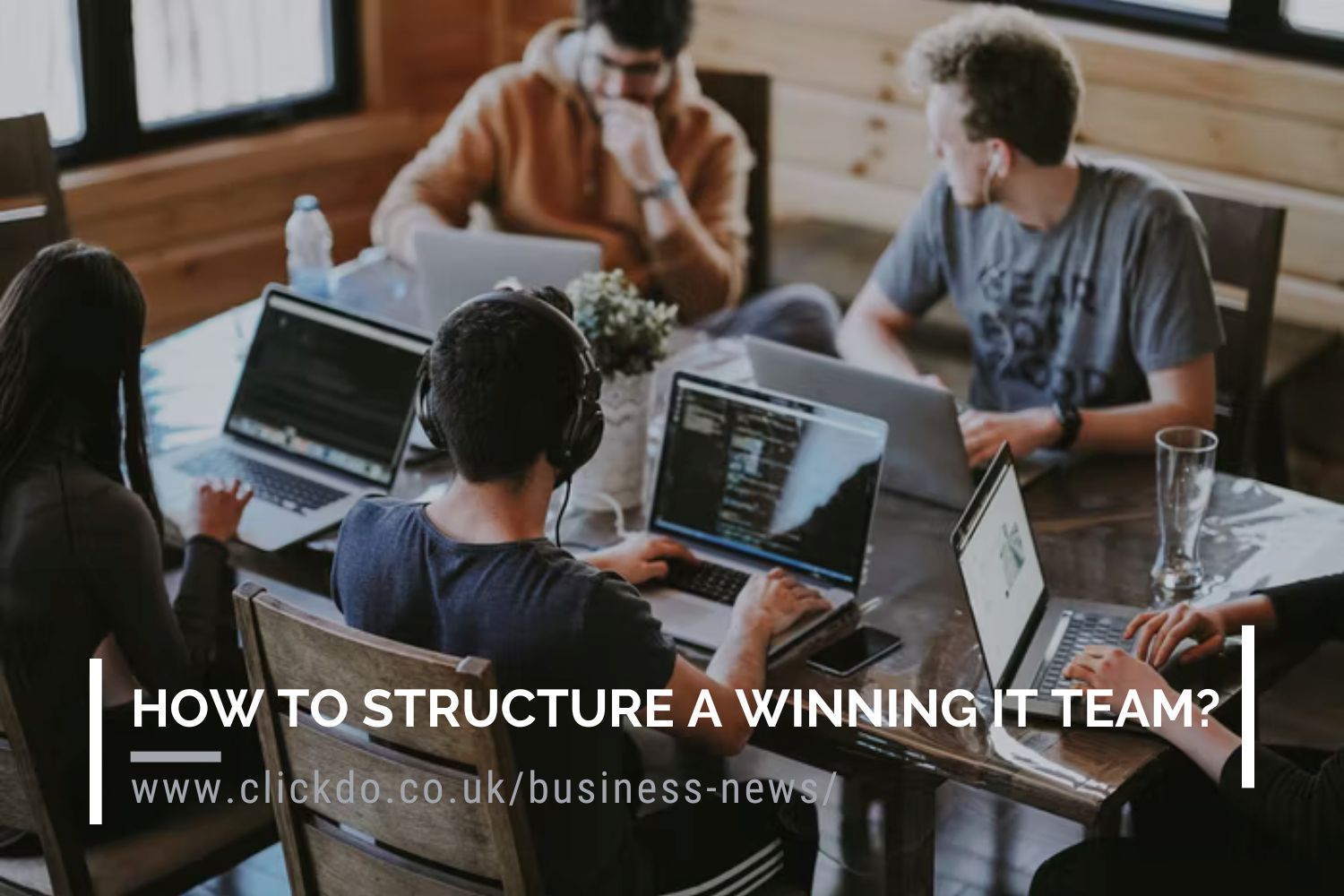 How To Structure a Winning IT Team?
There is no denying that technology plays a critical role in all businesses today.
In fact, 85 percent of small business owners believe that technology aids success.
However, for this to be the case, you are going to need to put together a winning IT team, which can be easier said than done.
Don't worry, though, as we are going to help you with this. Read on to discover some key tips and pieces of advice on structuring a winning IT team.
Focus on solving one issue at a time to begin with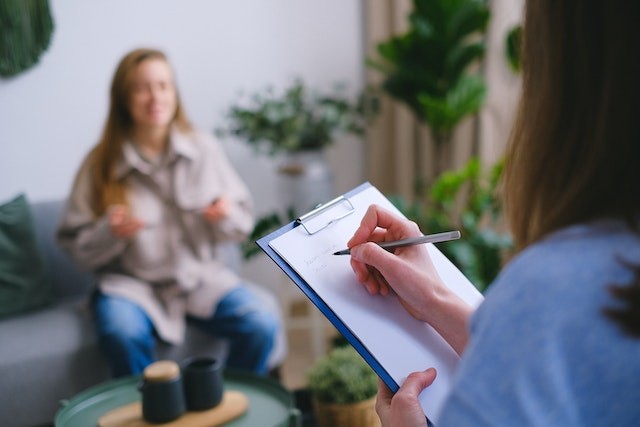 When building and structuring an IT team, it is important to make sure that you don't try to bite off one massive challenge at once, especially when you are in the early stages of your journey. Instead, it is better to go piece by piece.
By doing this, you will enable your team to remain agile, perform efficiently, respond to market and customer feedback, and ensure there is little friction between production and idea.
The idea is to focus on what matters right now, rather than attempting to solve scale issues that you could have in a decade's time. Instead, count on yourselves in the future to be able to solve these issues, and concentrate on building an IT team that will help you to excel today.
What size team do you need?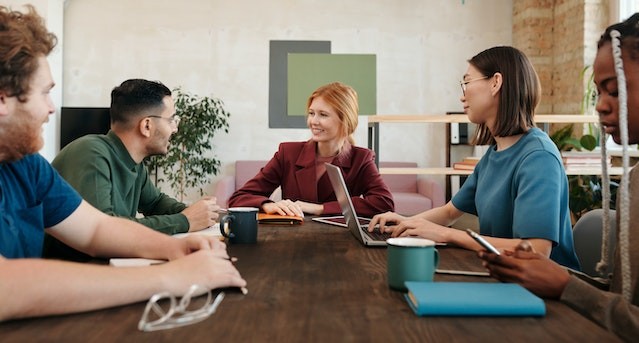 You need to think about the dynamics of your team and what size is going to make the most sense for you. There are pros associated with both large and small teams, so think about this carefully.
Your individual needs, as well as the resources you have available, will determine the right solution.
In terms of small teams, benefits include the fact that information-sharing is easy and there is more frequent interaction between team members. You can also recognize individual contributions within the group, and there will be higher individual ownership of group work, which creates higher satisfaction levels.
However, large teams also have their perks. There is strong group identification, as well as an increased division of labour, increased specialization of tasks, and increased shared resources.
Therefore, you need to carefully consider which sort of benefits are going to bring the most success to your business and focus on this.
Experience is critical
If we roll back the clock to 20 years ago, anyone who had a computer would have been considered a qualified CTO. How times have changed!
Today, you need to find individuals that have the required experience and certifications, such as Certified Information Systems Security Professional or Certified Information Security Manager.
It is a good idea to look for individuals who have worked at Fortune 500 companies, in higher education, or in the public sector. These sorts of professionals know how to handle boards of directors and deal with large budgets.
Test relevant skills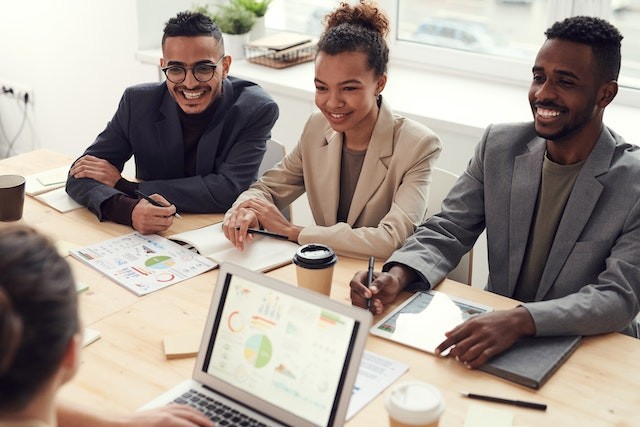 Of course, you will need to make sure that the people you hire for your team have the required skills. The best way to determine whether or not this is the case is to get them to do a test. From penetration testing exams to an SQL coding test, you will find that there is something for every position you are looking to fulfill within your IT team.
Tests like this make it a lot easier for you to understand what level of skills the person in question has so you can determine whether or not they are going to be the correct fit for your team.
Make sure that your team is engaged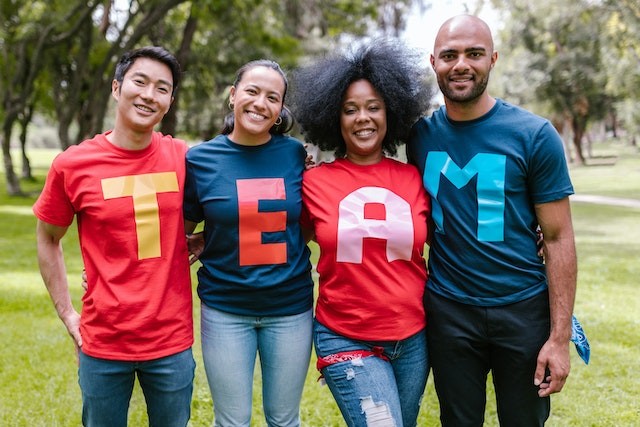 Once you have hired the right tech team, you are going to need to put them to work. This typically won't be an issue, but you ought to consider what they will do once they come on board during the onboarding process.
Some individuals may be tasked with making sure that every computer is running effectively while other professionals may need to ensure that your company is protected from the threat of a data breach.
You need to work with the CTO or CIO (whoever is in charge to manage everyone). The tech lead must be cognizant of how much things cost and get the funds that are needed to make improvements. The whole team should be involved in this process.
You also need to make sure that you hire a team you can trust. You don't want to be spending your time micromanaging (and your team doesn't want you to do this either). Instead, you should trust them to do the roles they were hired for. Showing someone that you trust them will enable them to do their best work.
Of course, to keep your team engaged and to ensure they are performing to the highest level, you are also going to need to make sure that they have the right tools for the job. Any software that is implemented should facilitate their efforts, rather than hold them back to help you manage your team effectively.
Concentrate on building great communication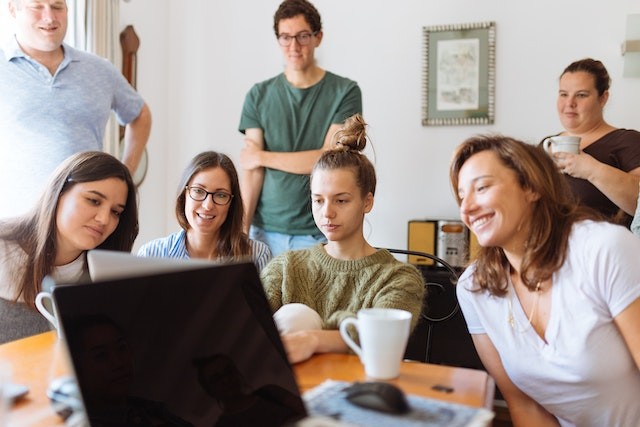 The importance of good communication between team members should not be ignored. You also need to think about how the entire team is going to communicate with management.
In software teams and other interdependent jobs, high levels of transparency, cooperation, and communication are a necessity.
When you effectively communicate the logic behind decisions, particularly in situations whereby decisions may be unpopular or the logic may not be clear, the impacted team members are going to be much more likely to engage with it, accept it, and sympathize with the decision.
At the same time, this is going to ensure there is a precedent set in terms of free communication wherever there may be a broken system or a pain point, meaning you can get to the resolution a lot quicker.
Communication seeds shared values within the business, which can be incredibly positive in terms of team building. A strong team that has shared values will have more commitment through teamwork and cooperation.
Scale your team with strategic clarity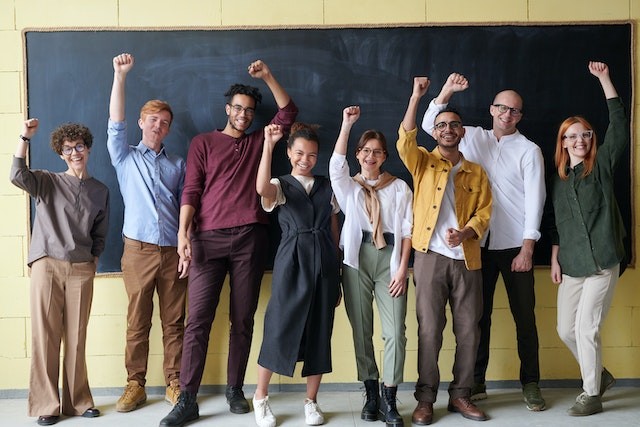 Strategic clarity is one of the most critical considerations for leaders who want to scale their technology teams. Teams need to be built out of a three-year strategic operating plan, with key milestones and deliverables, meaning a business can effectively cascade down the technical expectations and requirements, which you can then translate into sprint cycle planning.
Without this, the procedure of sourcing the right people, developing talent, and designing new models cannot even start.
After you have built a three-year plan, it should then be broken down further, ideally into one-year cycles. You can develop a responsibility assignment matric for every initiative within the cycle.
Doing this will bring structure and clarity to the roles that team members play, ensuring that everything your team does is taken into account.
Using this system, which is sometimes known as RACI or ARCI, in every task, decision, and milestone will make sure that there is clear clarification on who is responsible, who is accountable, and where appropriate, who needs to be informed or consulted.
In the case of companies that are scaling too fast, all too regularly not enough time is spent thinking this process through, and this results in poor alignment across your teams and unnecessary bottlenecks when it comes to execution.
Make sure your team finds meaning within their work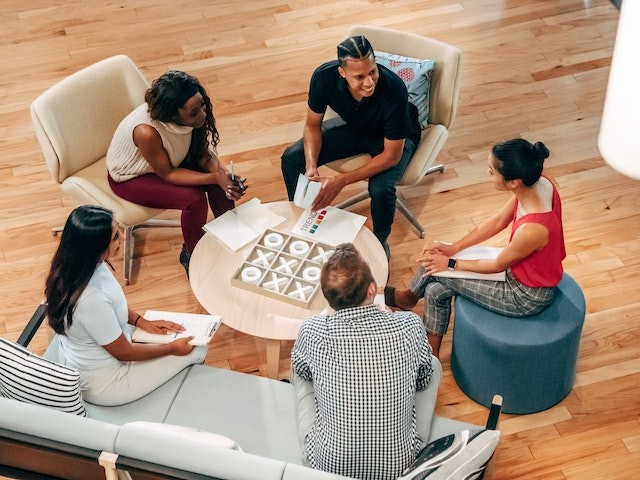 Last but not least, when it comes to structuring a winning IT team, it is important that your team members can find meaning in their work. This can be a management challenge that closely relates to your business's service or product.
Helping your team members to see how their efforts contribute to the bigger picture and to the value of a service is an excellent strategy for any business.
If you reward the team as a unit, this can lower intra-team competition, as well as increase collaboration.
Group rewards can also lower information control and increase informal training. This can be especially beneficial in technology teams whereby it is difficult to measure individual performance.
Final words on building and structuring a winning IT team
So, there you have it: everything that you need to know about effectively building and structuring an IT team. We hope that the tips and advice we have provided you with above will help you to create a successful tech team that takes your business to the next level.
In a current day and age whereby, we are so reliant on technology, it is important that we have the right personnel in the right place to achieve success. Follow the steps provided above to make sure this applies to your business.