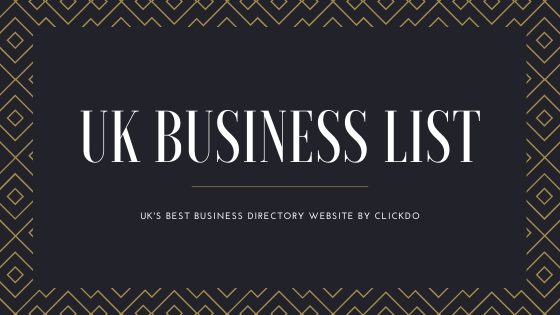 Why UK Business List is So Popular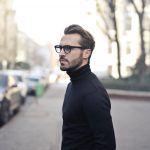 By Ryan Bradman
The UK is home to an open and thriving consumer market, which makes entrepreneurial ventures very lucrative.
UK businesses have an opportunity to reach their target market and give their customers the best services. At a time when digital marketing has become the core of all marketing, it makes a lot of sense to promote and market your business on reputable online platforms like the UK Business List.
UK Business List website is hosted by SeekaHost and built by ClickDo (arguably one of the leading digital marketing companies in the UK). The business listing directory gives the best opportunity for any business to market their business online.
Any business owner can register on the website for a free business listing. And it is common for local businesses to provide directions on where to find their products, services, etc.
The information is mainly beneficial if it's listed on an authoritative business listing site. When users search for your products or services, they should be able to find your business and get all the relevant location, phone, and address information.
When a customer does a standard search of your products or services, they should be able to get your business among the search results. The business appears on the Google directory listing, which drives more traffic to your website.
Why is UK Business List website being so popular?
When you have listed your business details on a reputable business directory like UK business list, your online visibility improves. A website with a constant web presence is easy to find. Having your business on the UK business list webpage benefits you most as the site brings customers to you.
The rewards are great for businesses and incredibly worthwhile. UK Business List is a reputable brand that runs an effective advertisement for local businesses. Business owners trust the directory as it allows them to add reviews from customers to increase your ranking depending on your services.
Good website design is crucial. Web designers like ClickDo have immense experience in this sector and help make your site more attractive. Satisfied customers are more likely to spend more time going through your products and services before visiting your business or placing a service call. ClickDo makes the web page customizable at premium rates that are worth every penny. Each business listing landing page is designed in a manner to help conversions.
You can check this example page where ClickDo is listed on the UK business list https://www.ukbusinesslist.co.uk/listing/clickdo/
The business listing page is ready to take inquires and get customer reviews to help the conversion from future visitors to the page.
Is there diversity in advertising offered?
Of course, the brand is renowned for offering the best local business advertisements across the UK. Businesses get quality ad campaigns that drive traffic to their websites. Once you submit your URL for listing, you can enjoy business to be listed for free.
If you wish to upgrade your free listing, there are two options and that gives you the opportunity to list more than one business listing and also be featured as verified UK business listing.
Buyers will go through the business directories and find the service and products they want.  If not, the customer can use search engines. Therefore, having the directory listings increases your website ranking on various search engines. Because your website will link back from this authority website.
The listings are structured based on the industry to make it easy for customers to find your site. Don't panic if you have a business that is not categorized as the directory list administrator will help you out. You can list your business in multiple categories if you wish.
Businesses list their site on multiple categories to create more opportunities.
UK Business List is passionate about helping local businesses grow. The model offers businesses with valuable resources and business listings. This is the place to be if you want to grow your local business fast and overcome your challenges to keep the business afloat.
You are well covered, and your products and services will receive the attention you desire.
Go through the business directories terms and conditions before submitting your business URL for a free business listing. Wait for approval, which takes a week or so depending on the website volume the directory administration is moderating. Sometimes, approval is automatic.
Author Profile
Guest Blogger & Outreach Expert - Interested in Writing Blogs, Articles in Business Niche | News Journalist By Profession in the United Kingdom