Dental marketing case study
UK Dental marketing case study by ClickDo consultants
This is the most up to date step by step dental marketing case study
Dental marketing services are highly in demand in the UK and if you are a dentist who is looking for dental marketing services you may want to know more details about how to market your dental practice and whom to hire.
Want to be number 1 in Google like our other Dental Clients?

At our ClickDo Dental Marketing department, we specialise in authentic ways to market a dental practice with online marketing skills. We have been working with many dental practices in the UK and with this case study, we will show you how we've worked with Angel Smile to gain the ranks on Google, drive the right traffic to the website and help them grow with weekly guaranteed leads.
See the results of our latest happy client Angel Smile a dentist in London
April, 3rd 2019

We also have ranked them in Google Maps for Islington Dentist – which gets 720 searches per month.

We have also added review stars to their Google listing, so they stand out from the other dentists in the search results.
What's our approach to dental practice marketing?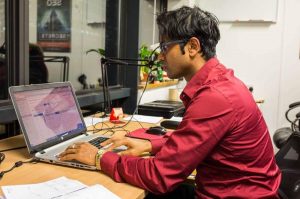 It all starts with a catchy domain name for your practice, and we help you get it right. However, if you have already picked a domain name, we will analyse the market to see if there is room for improvement or what the best options are for your original domain name.

We then host your domain on one of our premium UK web hosting servers to achieve optimal performance and speed. If you read this case study, you will see why hosting a London-based practice website on a London server supports SEO.

We will talk you through your own, unique website design and then build a bespoke website for your dental practice. A bespoke website is excellent when it comes to SEO and offers an easy loading time. It also gives a unique look for your practice, and you stand out from the crowd.

It's essential to know how bespoke websites help with Google ranks and driving organic traffic to your dental practice website.
The ranks are climbing and "dental implants london" is a core keyword with 1300 searches per month at a cost per click of £10 which is currently in 5th position.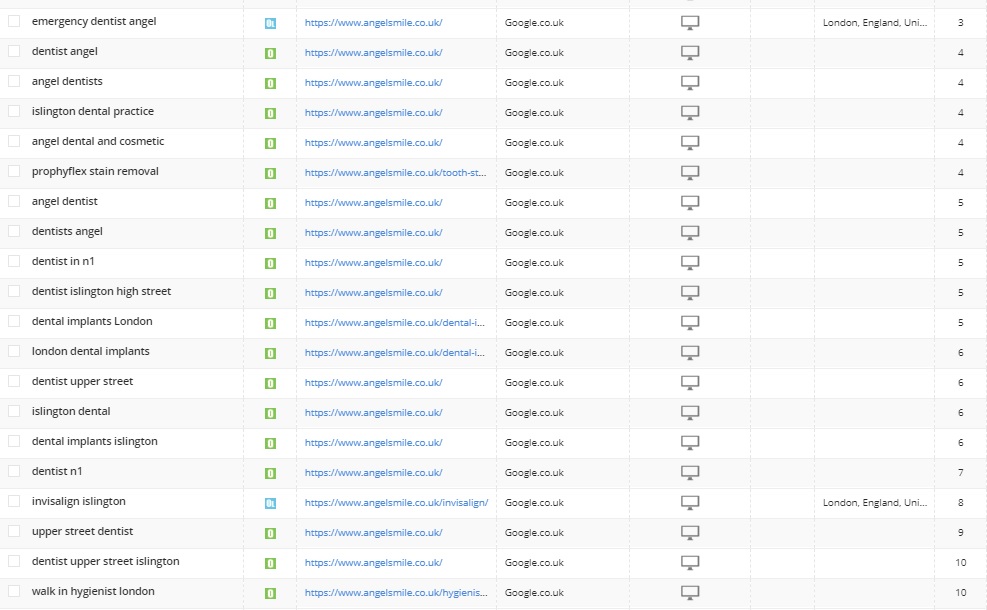 We are utilizing for our content marketing to increase the organic ranks for Angel Smile. you can just Google for the keyword and see how it appears in a very prominent manner.
Once the website is finished to perfection, we focus on the on-page SEO work and Fernando, the #1 SEO Consultant in London, UK does the complete SEO auditing and metadata writing. This is the most crucial aspect to have the website noticed and registered by Google bots and search engines.

After the on-page SEO work, we move on to the citations building services by listing your website on over 100 UK business directories to get the SEO juices flowing into your domain.

If you've been doing SEO for a while for your dental practice website but could not rank it high organically yet, then it's vital to have the SEO audit done by Fernando and let Dinesh do the citation building for your online business presence.

Citations are the safest link building work, but digital PR and blogger outreach activities are equally important to get guest posting backlinks for your domain, which will also affect your ranks on search engines positively.

Guest posting should be done right and professionally.  We only post your links on our trusted dentist website's blogs as cross-publishing helps boost your SEO.

When it comes to link building services, we aim to get published on real business websites and authority sites that have established trust in Google over the years.
Below you can see the traffic span shot for the last 30 days and how it's growing.

London has hundreds of dental practices and getting closer to 3k unique visitors per month is hard. However, done right it's possible.
Is it only about organic traffic on Google?
No… Google traffic can be attracted by ranking on the first page as well as by running Google AdWords campaigns – that's the best way to get traffic fast and support the organic ranks.

When your website achieves more traffic through Google Ads and is visible for a longer period on the site, it helps the organic ranks as well because it sends positive signals to Google to show that it's a high-quality and trustworthy website.
As explained earlier by building a bespoke website, you get to test the site for conversions and on-page timing.
We always recommend every dentist to consider investing in having a bespoke website built, because it serves your business in the long run and you can test, change and optimise it for peak performance.
Did we miss to tell you about social media blogging for online marketing?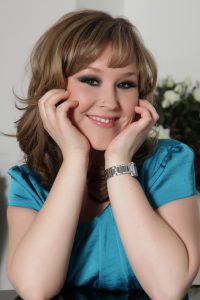 Manuela and the social media team took care of the blogging for the dental marketing of Angel Smile and supported the Google SEO work.
Blogging weekly is very important, and it must be done strategically as explained by Manuela in her SEO-friendly content Udemy course. If you are a dentist who is looking to learn SEO-friendly blogging skills, you can take the online course and learn the vital SEO copywriting skills.
Social media marketing plays a core part; however, the return is not as high as on Google. Dental patients go to Google to look for a dentist near them because they have an issue. Nobody searches for a dentist on Facebook directly yet. But social media can build relationships with existing patients and increase recommendations and referrals. It will increase awareness of your practice by showing compelling images and videos about how and why they should get a better smile by choosing you.
So, if you are looking for dental marketing services or orthodontist practice marketing that will truly generate a return for your hard work online, get in touch with us!
Update: I have just checked today on April 13th, 2019 when publishing this dental marketing case study and the above case study mentioned websites ranks #1 for "dentist angel" which is the core keyword for the dental practice.
ClickDo Dental marketing services have helped many dentists and orthodontists in London and across the UK to get more customers, grow their practices and open multiple locations. Our online marketing strategies have been proven to work over and over again, and we have worked with some of London's leading dental practices
Want to know how we can help you grow your dental practice by getting guaranteed patients from your website? Click the button below.