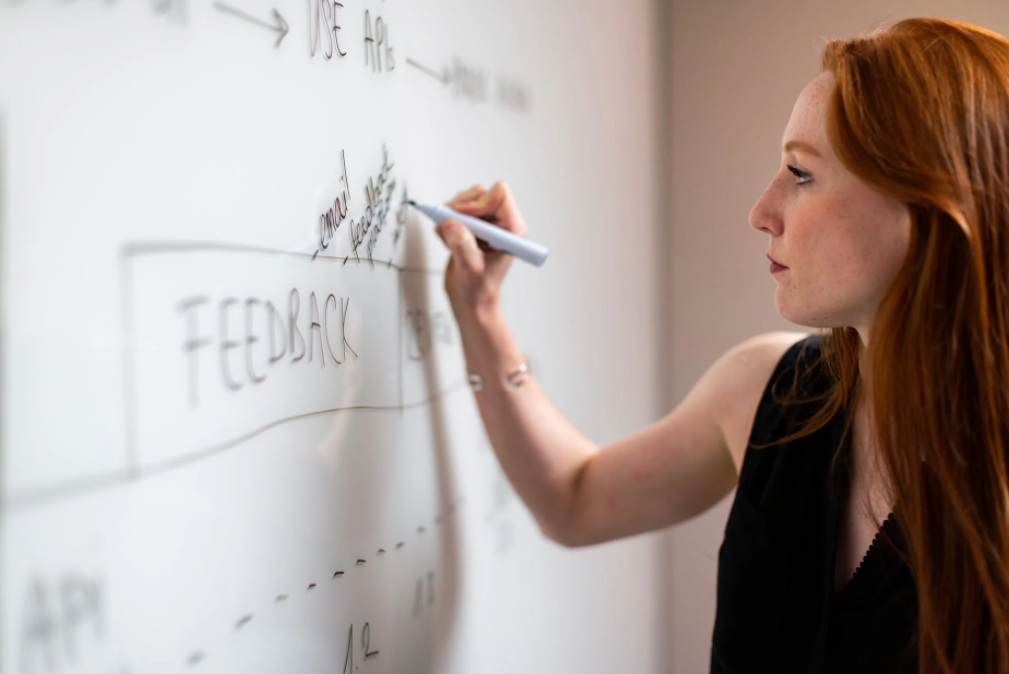 11 Apps You Need to Write More Efficiently
Writing a simple essay took way more time and effort only fifty years ago. In those days, there was no Internet, no computer, no artificial intelligence. That is why our time can be called a utopia for a writer. Anyone can create small blogs or big novels with no extra effort. But there is no limit to perfection. That is why today we will take a look at 11 apps you need to write more efficiently.
Let's start with the basics. First, let's take a look at the applications that most writers can't do without, and then move on to the reliable essay service and application that will help you edit the text. Finally, there will be apps that change the writing process.
1. Google Docs
It is the most popular free online office. Google Docs contains all the standard tools you need to edit text. It is indispensable when you need to share a file with your study group or editor. Cross-platform and cloud-based technology saves time and makes it easy to work across devices.
2. Evernote
Evernote focuses on creating and storing notes. It is a great platform to guide you through the pre-production phase. You can conveniently create, sort, and format ideas for your upcoming paper using the extensive capabilities of this application. Synchronizing data and integrating with other applications will save you a lot of trouble.
3. OneNote & Word
Microsoft's legendary apps remain popular for generations. And although their former glory faded over time, they are still popular with loyal fans. The OneNote and Word applications from the Microsoft Office suite remain relevant and offer a great experience for their users. They are the main tools for those authors who respect the classics.
Now let's look at advanced applications that help professionals achieve success in their work.

4. Scrivener
Scrivener is a more serious application that is intended for large texts. If you are a novelist, science writer, journalist, lawyer or screenwriter then this app will provide you with tools to make your job easier. You can compose your text in any order. The interface helps you customize your overview and outline with a few buttons.
5. iA Writer
If you want a minimum amount of interface and a maximum focus on the text, then you should be interested in iA Writer. At first glance, this is a simplified and minimalist Notepad in which you can only enter text. But this is not the case. It is a very smart app that analyzes every word you write. You just need to go to edit mode to see its full potential. With this tool you can check your grammar, highlight syntax, see superfluous words and quickly swap sentences.
Since we are talking about text editing, then it is worth paying attention to applications and services that specialize in improving your essays.
6. Hemingway Editor
Sometimes we express our thoughts in an unclear way. Your reader may not understand the ideas that you put into your sentences. It is this problem that Hemingway solves.
It has the power to show you which parts of your text are too dense. Needless words and abundant sentences will be highlighted in different colors. Artificial intelligence will assess the general readability of the document. Hemingway is your style assistant.
7. Grammarly
Grammarly is the most popular grammar and style spellchecker. It is an online service with strong artificial intelligence. Its functionality lets you correct all grammatical errors and convey your ideas more easily. The user-friendly interface will highlight your spell mistakes and suggest your own version. Helpful suggestions will tell you how you can improve your text.
Grammarly presents an individual approach to each new document. Before you start, enter the information about who will be your target audience. Clarify how formal your document should be. You can specify the desired tone of voice of your writing too. All of these parameters determine which recommendations you will receive from AI.
Additional features will help you finish editing quickly. You can look at your performance and do a plagiarism check. Grammarly takes care of routine text editing and makes your writing better.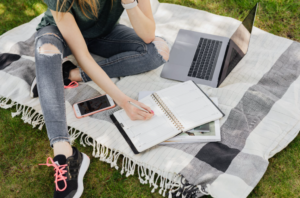 Now, let's talk about something unusual!
8. Focus Keeper
You need to be productive to write more efficiently. Focus keeper can help you with its Pomodoro timer. Pomodoro is a time-management technique. It divides your work into 25-minute segments. There are 5-minute breaks between these bursts. Thanks to this method your productivity should increase. Focus keeper is a simple but effective app if you want to write big texts.
9. Write or Die
If you find it difficult to focus on writing – then you can try this awesome (terrible) app. It's very simple: if you pause for too long the program automatically starts deleting your text. It doesn't stop until you begin pressing the buttons on the keyboard again. This extreme approach can help you formulate your idea faster.
10. Written? Kitten!
An alternative to "Write or Die" would be "Written? Kitten!". It uses positive reinforcement. It shows you a random cute picture of a kitten (a puppy or a bunny) every 100 words you write. So cuteness lovers will find an incentive to write more and faster.
11. Coffitivity
Sometimes all you need to write efficiently is to have a proper mood. The easiest way to create a good mood is by using sounds and music of a particular genre. It is officially proven that moderate levels of ambient noise can program your brain to work better. That is why you may be interested in Coffitivity. This app simply creates a coffee shop noise. So you can use this website if you like that kind of noise and you can't write from a coffee shop.
Final words
Writing has never been easier. There are thousands of applications that provide tools to help you write easier and more efficiently. Here we have listed the most popular options that you should download or bookmark in your browser.
Author Profile
Blogger by Passion | Contributor to many Business Blogs in the United Kingdom | Fascinated to Write Blogs in Business & Startup Niches |