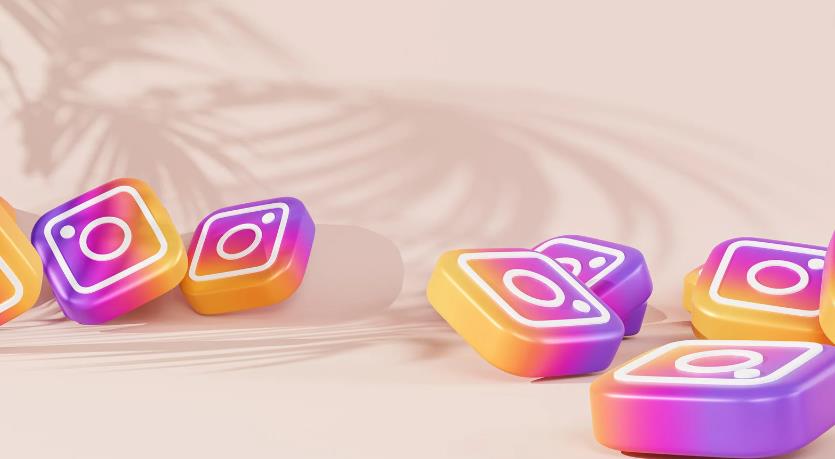 Making the Most of Instagram Insights – Data-Driven Strategies for Profile Optimization
Performance measurement of success and online marketing strategies are inseparable. Suppose marketing measures are to be effective and contribute significantly and in the long run to your company's success. In that case, you need to understand exactly if and why a campaign is performing well.
If you need help finding out what can be optimized, you can find out what can be optimized. Every marketing initiative is linked to the use of resources. No matter whether they are financial or personal, their use must still pay off and balance the return on investment (ROI).
This is also true for activities on Instagram. Sophisticated analytics functions are already known on various social networks, and Instagram is no different with its built-in analytics function. We present what precious feedback the "Instagram Insight" function provides you with and how to receive more IG views.
What are the Relevant KPIs?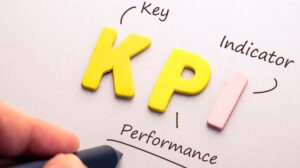 To be successful on social media, no matter whether it is Instagram, Facebook or Twitter, one should always keep in mind the Key Performance Indicators (KPIs), which clarify what progress against established marketing goals has been achieved. Marketing measures should also be checked in social media: is the content strategy working? Is community management effective? What is the right influencer for the brand?
For Instagram users, there is a breakdown into four sections:
Successes achieved by one post
Successes achieved by the entire account
Successes achieved by Instagram stories (the format that shows visual content only for a limited amount of time)
And the popularity of ads.
KPIs for Individual Posts
Impressions: by "impressions" on Instagram, we mean the frequency with which users see the post, whether they are followers or users who came to your post in other ways. The system also counts additional visits to the post by the same user as impressions.
Coverage: under "coverage", multiple impressions by the same user are deducted. With this KPI, it becomes clear how many people you have reached with a post.
Engagement: interactions with posts are an important indicator of success. If users put likes and leave comments, it is a sign that the strategy is working. An engagement rate is also often calculated, which indicates how much your followers interact with a post. You calculate this rate by dividing total interactions by the number of followers.
Values for Measuring the Success of Instagram Stories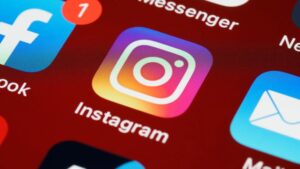 Impressions: how often has a story been viewed? This again includes multiple views by the same user. If a user has viewed a story multiple times, it could be an interesting post.
Coverage: coverage also indicates in Instagram stories how many people or accounts you have reached with your posts. The relationship between the number of followers and the coverage of your posts and stories is also interesting here.
Engagement: in the stories, likes have no place. The criterion you should be interested in is how often users have skipped individual parts of a story or abandoned it altogether. If these values are particularly high, it is a symptom of weak content. Tapbacks, on the other hand, are the interactions in which users view a story again, to which you add an analysis of how many times users have scrolled upward. Through these initiatives, you can, for example, introduce your site to users. However, it is also possible for users to send you comments on stories directly.
Evaluation Measures for the Instagram Account
Channel growth: regardless of the success of individual posts, it is interesting to observe the growth of the Instagram account. Thus, you can notice if the number of followers no longer increases or decreases. In that case, it may be time to update the strategy and campaign.
Use of hashtags: as on Twitter and Instagram, you increase coverage to a large extent by using hashtags correctly. For this reason, it is important to track their use. Those who create their hashtags should monitor how much other users use them.
KPIs for Instagram Ads
Click-through rate: in paid ads, companies can place links to their page on Instagram. The number of clicks to the site shows how compelling your post is. How many users wanted to find out more about the offer?
Conversions: in the end, it often (though not always) matters how much volume you have achieved with an advertisement. Did the visit to your site lead to a purchase, or did the user at least leave an email for other marketing purposes?
Analysis on Instagram: Instagram Insight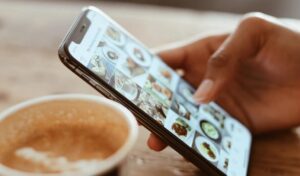 Those who have switched from a standard user profile to a business account on Instagram automatically gain access to Instagram's built-in statistics. The social network gives its users the ability to discover more information about their followers and, in general, about all users who have reacted to photos or videos.
A variety of data are made available. On the one hand, there is basic demographic information about users: who are the followers? Is the audience majority female or male? What is the average age of users who put likes on posts? Where are they located? On the other, you get a better overview of the performance of individual posts and campaigns. Which posts have the most impressions, and with which photos or videos have the most interaction been generated in the form of comments or likes?
How do you Access Instagram Analytics?
If you have a business account (learn how to set one up in our article "Instagram for Businesses" on your profile, you will find a new symbol in the shape of a small bar chart. Clicking on the symbol takes you directly to the analytics section of Instagram for business accounts. At first glance, you will see the account statistics for the past seven days. In addition to impressions, coverage, and profile visits, you see the most popular posts and more information about subscribers. Instagram rates as the most popular posts, those with the most impressions, not interactions.
While theoretically, Instagram's statistics on coverage and impressions are available as early as one likes or clicks, it takes at least 100 subscribers to see relevant statistical information on demographics. From the Instagram app, you can easily access available statistics.
Instagram Statistics to Posts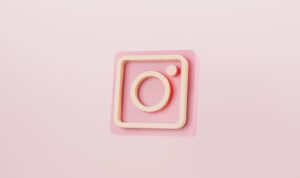 You can view statistics directly from individual posts. In the business account, under the individual images or videos on the user's profile, you will find the option "View Stats," where there are impressions, coverage and number of interactions with the post. If one has highlighted the post using the Instagram Ad feature, one sees both the numbers of the original post and those of the promoted and, thus, artificial post. A help function briefly explains what the numbers indicate.
Follower Statistics on Instagram
In addition to the performance of one's posts, an analysis of followers is also part of the statistics function. Alongside the simple number of followers, Instagram makes available valuable demographic data, such as:
Age
Gender
Place of origin or residence
Most companies know who their potential target audience is and are unlikely to be surprised. However, it is interesting to observe how the follower base on Instagram differs from that on Facebook: do I need to adapt my Instagram strategy, structure content better, and fine-tune my ads differently than I am used to on Facebook?
In addition, follower statistics answer questions like when followers are online and how much time they spend with the app on average. This leads to thinking about the frequency of posts and adjusting content planning. Despite the introduction of the new algorithm in Instagram's feed, due to the large number of new posts daily, everything needs to be remembered quickly. It is better to know exactly when followers are online, measure Instagram coverage regularly, and thus keep track of success or failure.
In the following, we'll look at some of the things you need to consider to make your profile successful and give you some tips.
Make Sure Your Profile is Public
The mistake some users make is that they keep their accounts private. This will not help if your goal is to sell a product or service. Many people want to log in and see what you offer, but they are only willing to follow an account if they see what it can bring them. So, make sure you have a public profile.
Don't Use the Same Name in "Name" and "Username"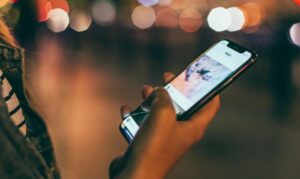 This is where you can see if someone has some experience in this social network or not. If you want to optimize your Instagram profile, do not put the same name in the "name" and "username" sections of the description. Our recommendation is that in the "username" section, you put your name, the corporate name you have or your company name. On the other hand, in the "name" section, we suggest that you insert what you do, what you do or what your sector is. Remember that Instagram's description space is limited, so don't waste it by repeating the same thing twice!
Describe the Theme of your Account
Although in the "name" section you have put what you do, for example, photographer, we advise you to specify a little more about it in the description. You could put, for example, "I capture moments for life". This helps to connect with your audience and show more of the soul of your business or your personality.
The Purpose of your Account Should be Displayed
Now that users know what you do and what industry you're in, they need a reason to follow you. So what can you offer them? Why should they follow your account? Going back to the photographer example, we could say something like "I show you my vision of the world" or "I show you what I can do, camera in hand" – don't be afraid to be creative!
Use Emoticons
Using some emoticons can help you to get a higher visual value as well as capture the users' attention easily. But our advice is to use them sparingly, as this could infantilize your description.
Include a Call to Action
Tell your audience what you expect from them through a call to action. These are very useful resources where you tell the user in a clear and precise way what you want them to do. For example, "Visit my website", "Follow my account", or "Get in touch" are usually the most used. You can also put your call to action in capital letters to attract attention.
Leave Contact Information
Remember to insert contact information or a link to your website in your profile. In other words, provide the user with a channel of interaction with you and what you do. If you want to use this social network to get visibility, do not forget to provide these "shortcuts" to reach your business or you and thus optimize your Instagram profile.
Use a Simple Photo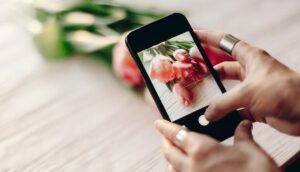 This is one of the most important choices for your account. Have you ever gone to the supermarket and said, "I want this", simply because the packaging was pretty? Well, it's the same on Instagram. We are likely to follow accounts with a simple but attention-grabbing cover photo.
Of course, if you have a logo for your brand, this could be a great choice for your profile image.
Conclusion
So, using all this knowledge and advice, you have a great chance to increase your audience. This is what will allow you or your brand to earn more money. Remember to use data analysis features and various modern technologies that will improve your profile.
Author Profile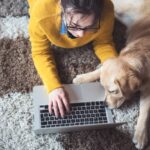 Blogger by Passion | Contributor to many Business and Marketing Blogs in the United Kingdom | Fascinated with SEO and digital marketing and latest tech innovations |