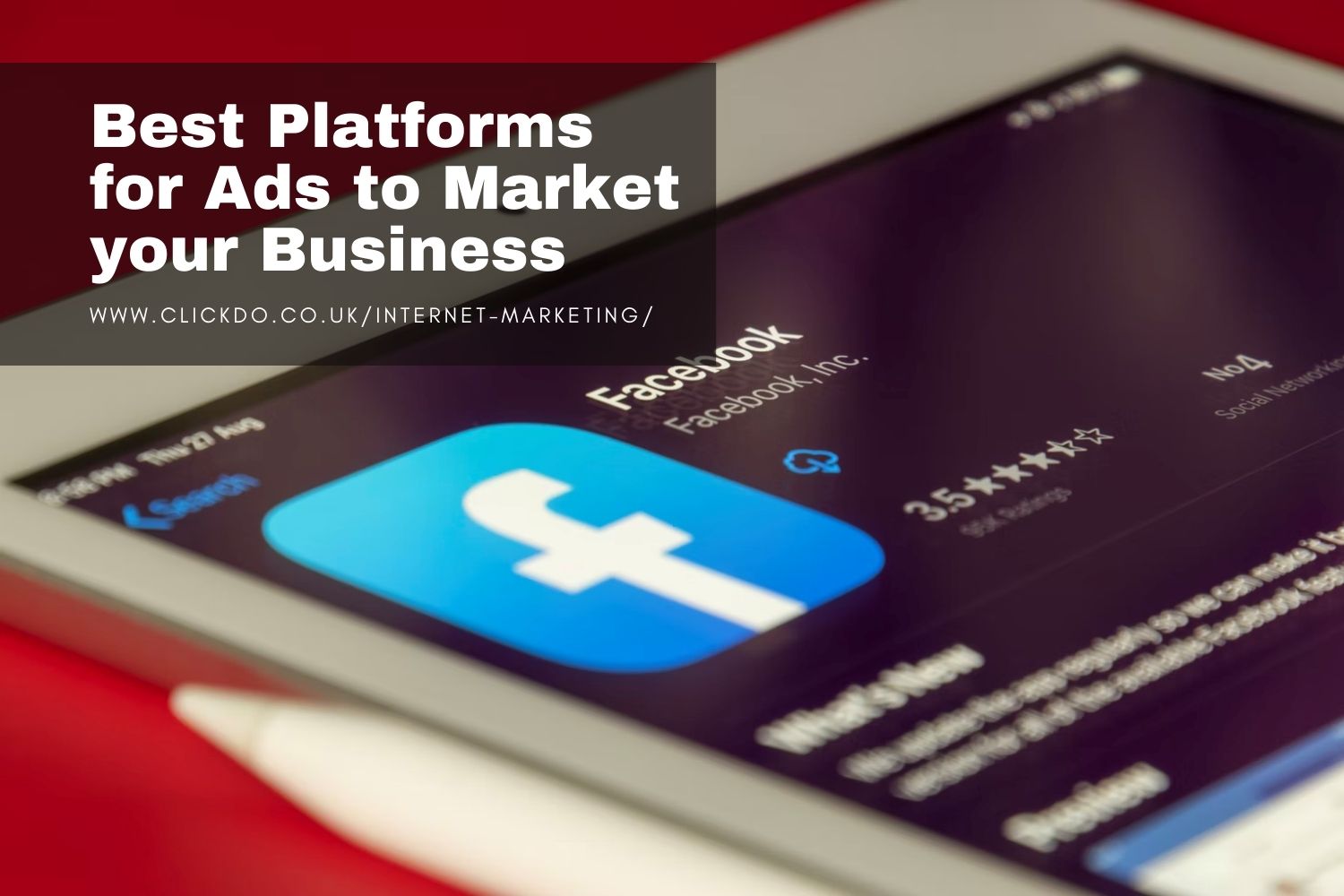 The 6 Best Platforms for Ads to Market Your Business
We are fortunate enough to live in this intriguing digital age, where companies of any size can do well with promotions that are only run on digital advertising portals.
Whether you run a small-scale business or a multinational corporation, you have to engage your audience where they would be: the internet.
With the cost of smartphones going down and free internet becoming more common, even more, individuals are turning to technology instead of the television or other entertainment options.
So, it's up to you to take advantage of this great chance, find a way to advertise your business website that actually does work for the company, start your campaigns and begin selling.
But before that, you ought to understand certain things, like how to evaluate the sort of business you have, how to target ads, and how to match the advertising message to what the customer wants by building your campaigns around the stages of the sales funnel.
In this article, we will shed more light on the top 6 leading digital advertising platforms and what you can gain from using each one.
Top 6 Digital Advertising Platforms to promote your business
When you look at all the locations you can promote your brand online, it might get overwhelming.
Irrespective of your budget and how to decide to allocate your funds, it's worth spending some of your funding on digital advertising.
Keeping this in mind, let us just identify the correct digital ad platform that is apt for your business.
1. Creatopy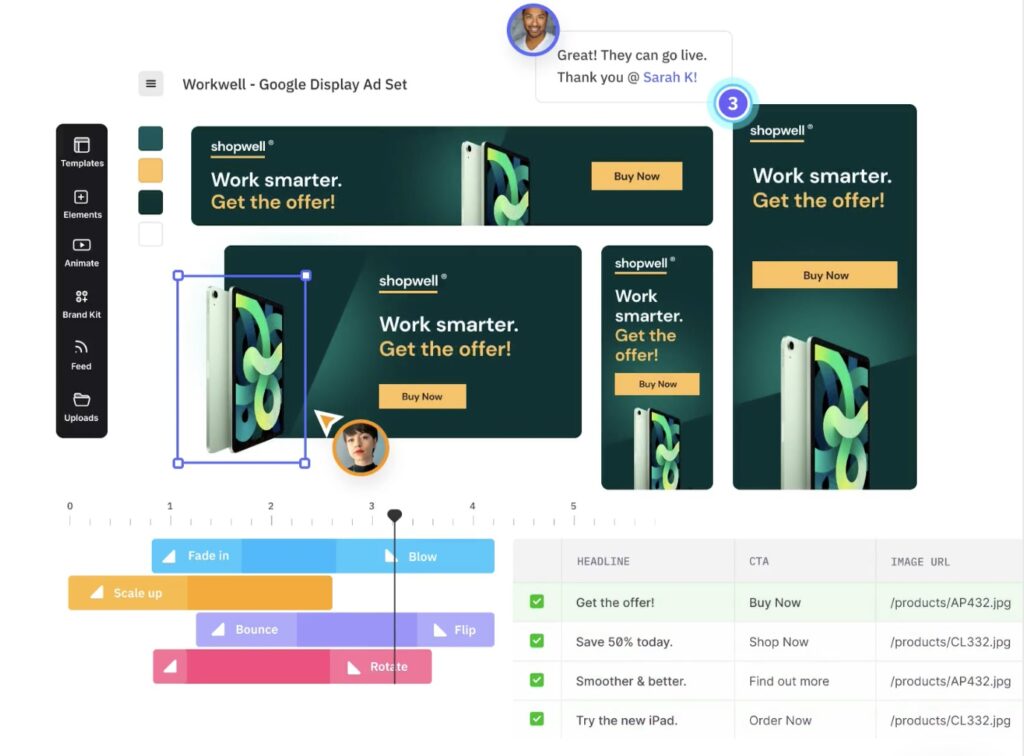 Creatopy is a platform for designing ads, which enables businesses in customizing, automating, and scaling up their ad creation and delivery.
Creatopy provides all the tools you require to start your inventive adventure and maintain your visuals so that they are structured and always aligned to your brand.
Features
Scale your advertising campaigns with advanced personalization and automation tools.
Benefit from the wide repertoire of layouts and authentic multimedia features.
Modify and animate various sizes of an ad prototype simultaneously.
Make different versions of a layout and set up an entire ad campaign in just a few minutes utilizing data feeds.
Create video ads online, which helps to scale your ad production via media elements that are compatible with the most popular platforms.
Enables you to check the number of clicks and impressions over time as well as the monitored statistics based on the device, advertising network, and initiatives.
Benefits
Work cooperatively, with each person having a specific job and access level.
Make animated adverts and even change published ads in real-time.
No coding knowledge is required to make HTML5 banners.
Save money and effort when making ad campaigns by automating your conceptual designs.
Extract customized embed commercial tags for Google Ad Manager, Xandr, GroundTruth, and Simpli.fi, which are all big advertising channels.
Pricing
Creatopy has a free plan, alongside other premium plans that start from $17 per user per month.
2. Google Ads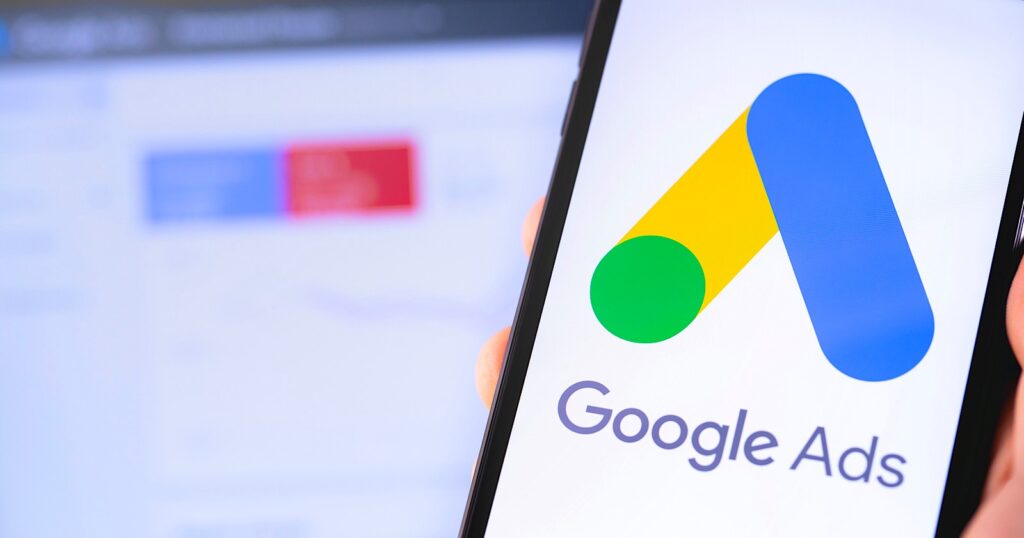 Google AdWords, which is now called Google Ads, is another great ad platform for businesses.
With this platform, you can now easily place ads through multiple Google services and networks as well as its more than two million third-party apps and websites.
For creating and running the Google Ads campaign, you must select the best keywords, do constant monitoring, and regularly update the campaign.
Features
Display your ads below or above search results when you use search advertisements.
Enable you to move up to a whole new level with video ads on partner sites and apps of Google.
Put your business on Google Maps so that whenever someone searches for something linked to your business, they are more likely to find you.
Benefits
Achieve results with varying budgets, starting as low as a couple of dollars per month.
Offers varied opportunities to control your ad campaigns the way you want.
Ads work quickly enough to produce remarkable results.
Level competition with your ad spend. For example, larger companies can achieve more with their ad spend while smaller companies can focus on more targeted niches.
Rely on local traffic to make sales.
Increase your brand awareness with the help of display ads.
Pricing
Google Ads has a flexible pricing structure. You can set your budget and there's no requirement of committing to long-term contracts.
You also have the option to modify advertising budgets or pause ads whenever required. Also, you must pay only when people take action, like clicking your ad to visit your site or call your business.
3. Facebook Ads
Another popular place to advertise is Facebook Ads, which every marketer should use.
Users share their most personal life aspects on Facebook, including their relationship status, family pictures, the first photo of their unborn child while still in the womb, career choices, achievements, beliefs, ideas, values, and thoughts on incidents and prominent figures.
With so much data, Facebook Ads give marketers an invitation they can't turn down: they can tweak their adverts to reach specific groups of people.
Features
Reach prospective consumers through their audience settings.
Lets marketers publish a checklist of their client's contact information on Facebook with the "Lookalike Audiences" setup.
Promote your goods or services in many different ways, such as run text, image, or video content.
Benefits
No need to create multiple marketing campaigns to run Facebook, Instagram, or Messenger, alongside the sites and applications within the Facebook Audience Network.
Choose where your ads will go and where they will be on the forum by checking a couple of boxes.
Target individuals depending on their geographic location, age, sexual identity, preferences, belief systems, liked articles, political opinions, diets, preferred athletics, music, jobs, and connections.
Track how well your ads do with their convenient reporting dashboard.
Get access to all the data – ranging from how many people it reached to how much money was spent up until the time you checked the effectiveness.
Pricing
You can tell Facebook about your advertising budget. If you wish to spend $10 per week, you can. If you would like to spend $50,000 per week, you can do it too.
4. LinkedIn Marketing Solutions
With millions of users, LinkedIn is ranked as the world's largest professional network. Their website says that 4 out of every 5 LinkedIn users make business decisions.
This platform works great if you have a business that sells to other businesses.
Let's assume you're trying to sell business consulting or management training. Via LinkedIn adverts, you could reach businesspeople in your region or all over the world who want to promote their business and abilities.
Features
Ads come in several formats, such as text ads, ads on screens, video ads, and paid ads in InMail.
Show LinkedIn ads to people depending on the company size, job title, and their related industry, alongside where they live.
Run ads on a daily set maximum budget based on CPC (cost per click), CPM (cost per mille), or CPV (cost per video).
Benefits
Sponsored videos or posts, which are showcased next to user-generated material in consumer feeds, and advertisements with small pictures, which show up on the platform's pages' right side are among the most popular ways to advertise on LinkedIn.
Sponsored in-mail, which sends customized email messages to a recipient's inbox is another benefit of the platform.
Pricing
You can start your ad campaign by suggesting a bid upon its launch. In a bid auction, your business will compete with others, who intend to reach the same audience. The funds spent in winning the action are based on your bid and the interest of your targeted audience.
5. Nativo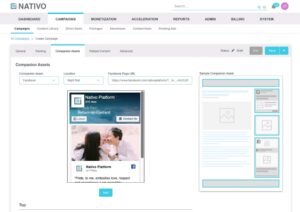 For advertisers, Nativo provides unique ad formats and placements on premium publisher websites.
Nativo gives media companies a full native technology platform, which makes it simple to sell, implement, and optimize native ads across all their media networks. This helps them make more money while giving their members a better, less disruptive experience.
Features
Offers valuable insights by measuring and optimizing information in real-time predicated on how well it works without using cookies.
Add the patented technology to your webpage and process flows with Nativo APIs, which also lets you change how the ad system works for you.
Benefits
Create high-quality promotional experiences for marketers, publishers, and audiences through genuine storytelling.
Gives publishers control over where and when ads are shown.
Simplify and scale experiences in a range of variations, which appear and feel like they belong in each publisher's ecosystem for a smooth and non-intrusive fit.
Pricing
With Nativo, you can scale as you need to with no minimum spend requirements and no setup costs.
6. TradeDesk
TradeDesk is great if you would like to drive retargeting advertisements or ads that are targeted across devices.
Features
Supports a wide range of innovative formats, such as HTML5 ads, rich media ads, etc.
Include ad inventory management, Artificial Intelligence (AI) and Machine Learning (ML) capabilities, bidding strategies, budget management, campaign analytics, etc.
Benefits
Allows you to purchase, optimize, and measure ad campaigns in order to reach customers in any location.
Offers valuable insights through data that can be used to expand your business.
Partner with their scientists and researchers to create customized solutions while maintaining your data ownership.
Pricing
Please contact TradeDesk directly for pricing details.
Conclusion
At the start of this lengthy but helpful article, we told you how essential it is for you to understand your business as well as who you want to reach.
Before you create an online advertisement, we want to notify you to first look at your company, your advertising goal, your business requirements, and your prospective customers.
You can use one ad platform or merge them to get different outcomes, hence why we have listed the ones with the highest ratings today. Choose the advertising strategy and tool that works best for you and your objectives.