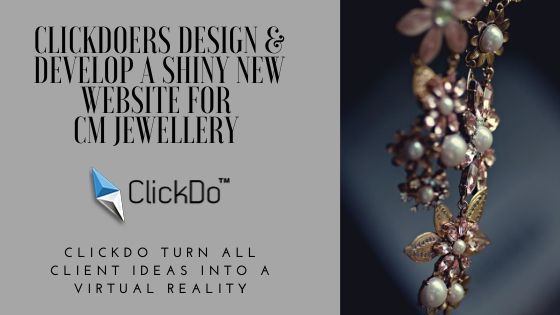 ClickDoers Design & Develop A Shiny New Jewellery Website For CM Jewellery
After the brilliant web design team at ClickDo Ltd. completed the beautiful website for London's top address for bespoke jewellers in Hatton Garden – Ovadia Jewellery, the team's services were requested by another jeweller.
Prestigious CM Jewellery have been working hard for the last 3 years to offer affordable, contemporary jewellery and felt it was time for a fresh look online with a fantastic online shop. And that's what the web designers at ClickDo delivered, see here for yourself: https://www.cmjewellerydesigns.com/shop.
What are the steps to build a converting website that ClickDo offers?
Our web design team, which is led by Kasun, the head of development and web design, held an initial consultation with the client to evaluate their requirements, wishes and ideas for their website. Together they established to build the website on Wix as the preferred platform of the client. At ClickDo we mainly build WordPress sites, but are open of course to offer versatile design services as our team are trained in building websites on many CMS's.
Web designers Praween and Madushan then got started with the work with Kasun's and the client's guidance. For every project we work closely with the client, updating them regularly and implementing the changes they wish or making technical and design recommendations for their wishes and requirements.
CM Jewellery were looking for an easily manoeuvrable e-commerce website that would highlight their jewellery pieces in the various categories for sale as well as their expertise. You can see that the interface is very clear and straight forward with a drop-down menu for the jewellery categories and additional filters for customer's search. This makes it easy for the user to find the information they need quickly and purchase their jewellery items smoothly.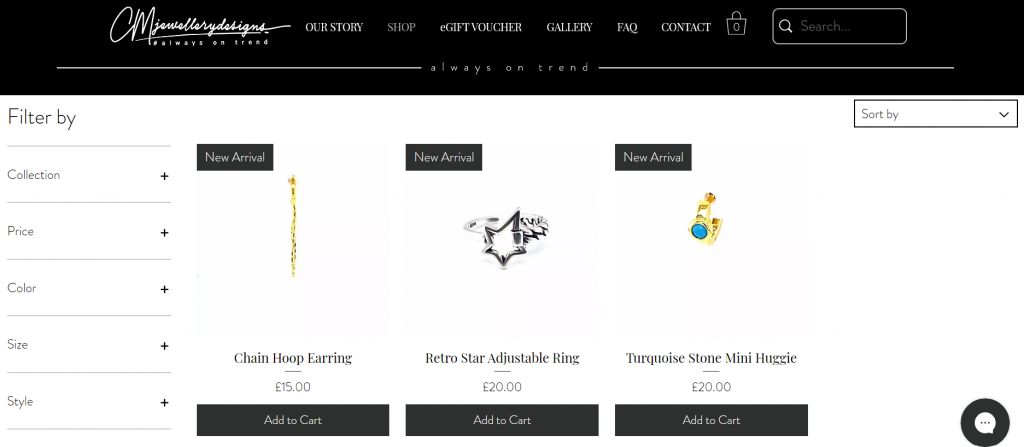 Because the ClickDo team also consists of SEO and digital marketing experts like Dinesh, the on-page performance and conversions are considered alongside the design. This is important after the website is completed and live so that it delivers the results our clients are looking for such as better ranks on search engines, more traffic etc.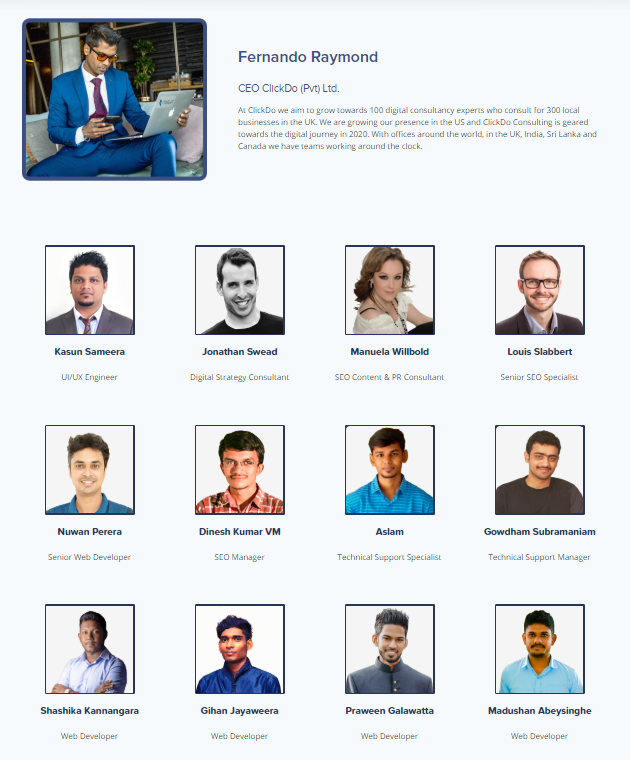 As the client has asked for our support with their online marketing, our top ClickDo consultants will design and run Google Ads, manage their Facebook and Instagram marketing and support with SEO guidance.
How long does the website building process take?
This depends on factors such as the website complexity, the client's requirements, and the type of website, e.g. e-commerce site. Building a website like the one for CM Jewellery shouldn't take longer than 4 weeks normally. But we do everything in our power to make our client happy and finalise the website until the client approves it.
Which additional services do ClickDo Ltd. offer to every client?
At ClickDo we believe that every business' success depends on its rankings on search engines like Google and on the quality of their online presence and marketing. Clients can work with ClickDo in many ways to boost their business online. In addition to web design, we offer:
And much more. When clients contact us, we provide them with an in-depth analysis of their business presence online, what we can deliver to improve their performance and with the client's goals and budget in mind, we deliver a project plan. This strategy has worked for many other clients, which you can learn more about here: https://www.clickdo.co.uk/case-studies/.