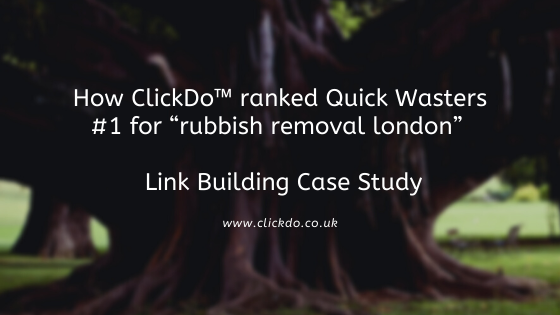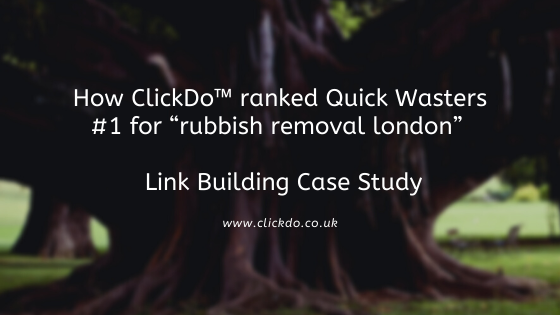 Quick Wasters Online Marketing Case Study
How we ranked Quick Wasters #1 for "rubbish removal london" – SEO Case Study
Quick Wasters (https://www.quickwasters.co.uk/) is a rubbish removal company operating in London. Quick Wasters is with ClickDo since 2014 and we have ranked this site #1 for many keywords like "rubbish removal london", "waste clearance london", "rubbish collection london", "rubbish clearance london" and many more.
Now I am going to give some insights on how our link building strategy worked well for Quick Wasters. When it comes to link building, you should play safe and should not go hard by building keyword rich anchors.
You should give importance in building the below listed anchor types,
More branded anchors
More naked URL's
Less keyword rich anchors
Use natural anchors like visit website, read more,
You can have a look at the below image where it shows the anchor text ratio of the links to https://www.quickwasters.co.uk/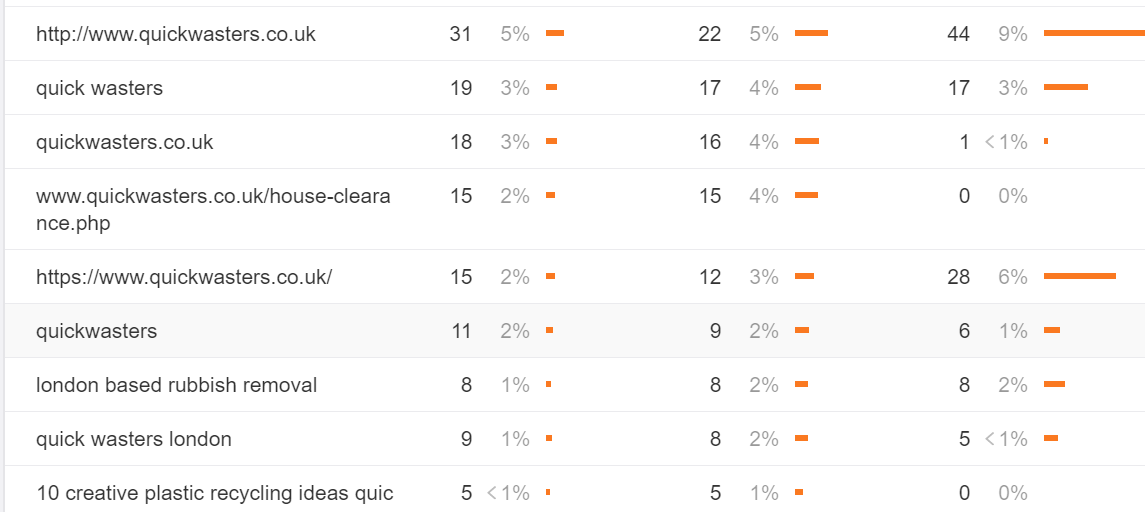 From this image, you can see that the highest percentage of the links points to the home page with the naked URL's, branded anchors, and natural anchors like "visit website". Here you may think, how this site is ranking for terms like "rubbish removal london" as #1, Here comes the role of On-Page content & internal links.
Ideally, Quick Wasters ranks #1 for many terms in the UK, I have listed some of the key terms below for your reference,
rubbish removal London
waste clearance London
rubbish clearance London
rubbish collectors London
rubbish collection London and many more
Of course, you can go with keyword-rich anchors, but make sure that the percentage of the keyword-rich anchors are less when compared to the other backlinks. Also, you should know how to mix up the anchors well and dilute the links to the target page.
For instance, In Quick wasters, we have some keyword rich anchors as well. But not much. Below is the data of the anchors which we have have used for keyword rich anchors.
From the below data, you can come to know that how we have used the random anchors to rank for "rubbish removal london". When you are using the keyword rich anchors, you should be very conscious as it may lead to big rank drops sometimes.
Just don't focus on the do follow links, build some no follow links as well as it will help the other links look more natural. Medium, Quora are some of the platforms where you can publish some blogs and get no follow backlinks for free.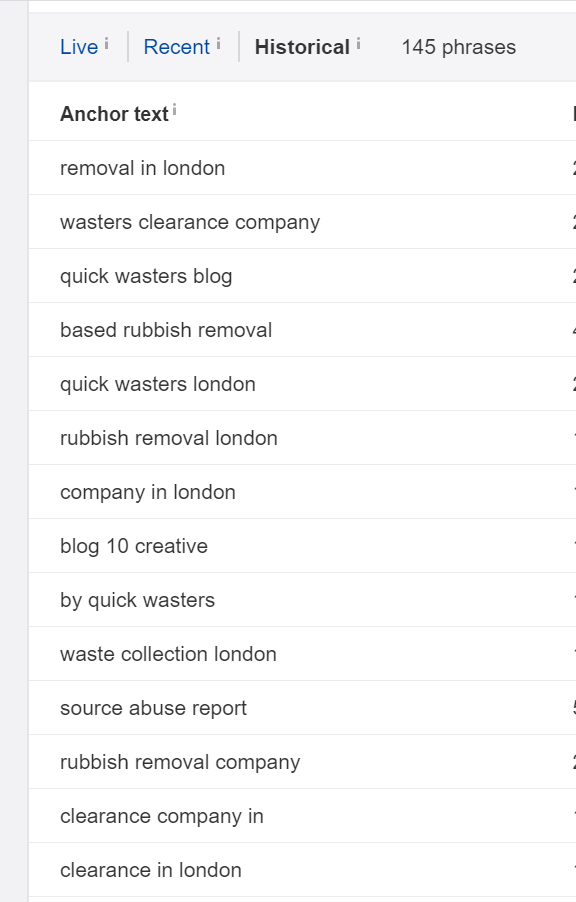 If you build natural backlinks in a legit way, then you no need to worry about the Google Algorithm updates. Even if you face any slight rank drops due to algorithm updates, there are always a good chance to recover back. You can have a look at the organic traffic to Quick Wasters over the years,

Over the months, Quick Wasters is generating traffic from new potential keywords and you can see the growth of keywords over the years form the below image.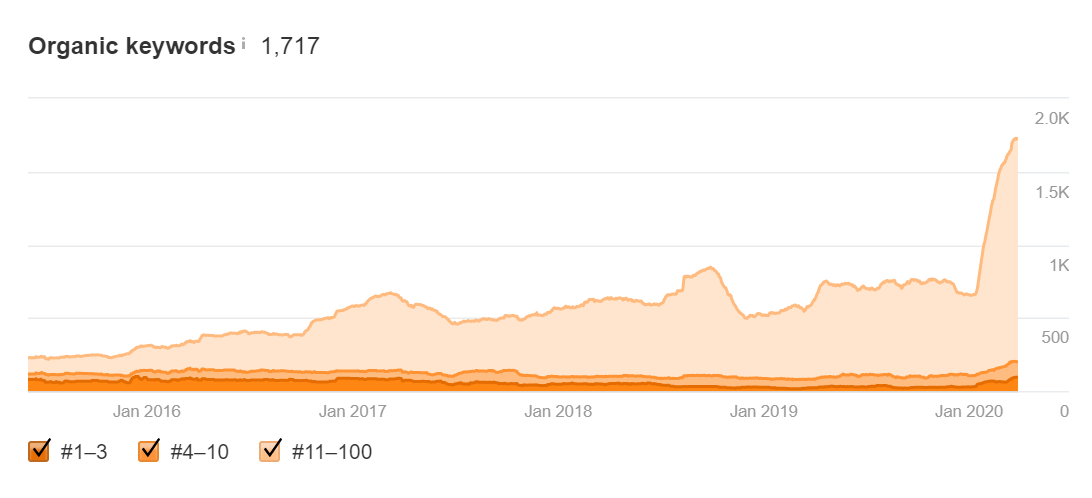 So still backlinks work well for SEO. But you should make the On-Page content perfect before moving into the Off-Page SEO. Build high-quality relevant backlinks from niche relevant sites for best results.
Below is the ranking positions of Quick Wasters for some of the keywords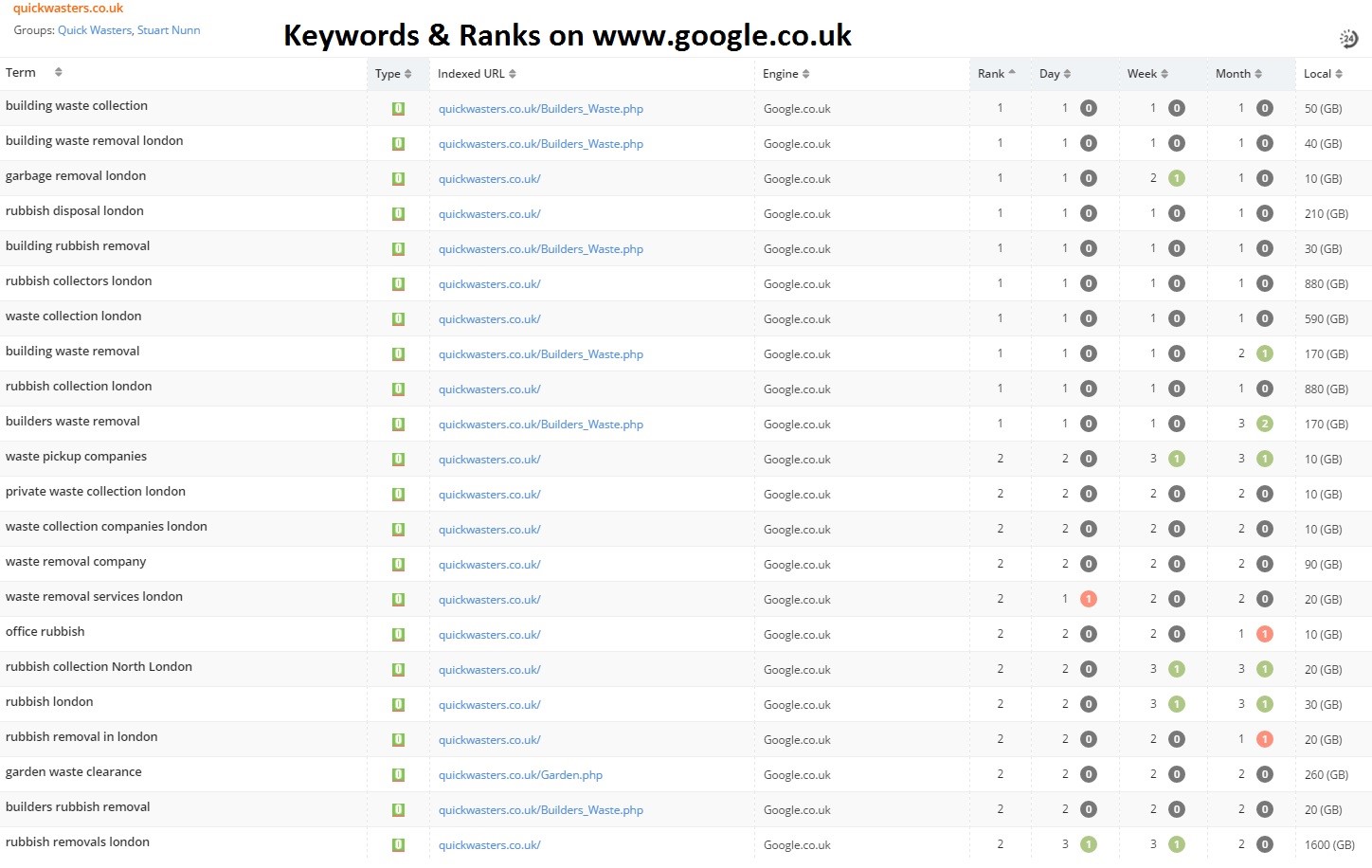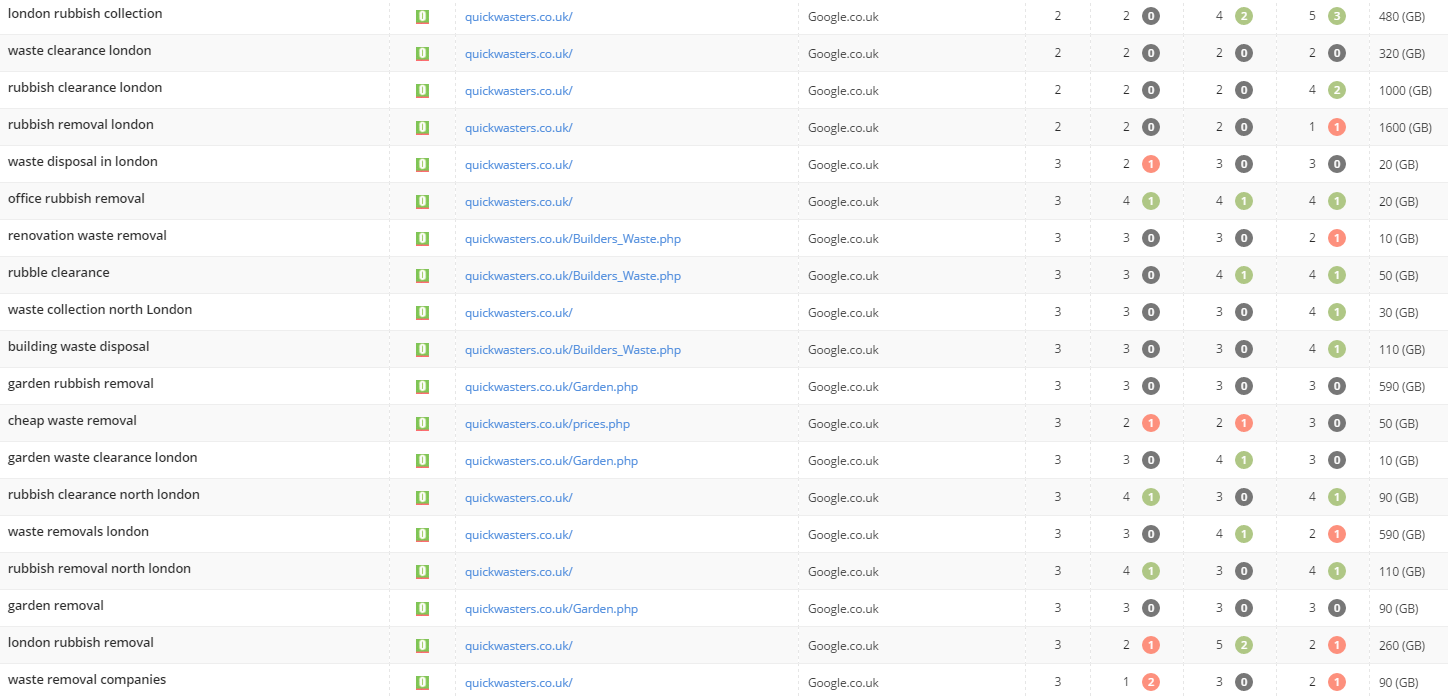 Get in touch with ClickDo for affordable link building services for your business website. You can also contact us through digital@clickdo.co.uk
Author Profile
I'm an SEO Analyst and blogger outreach expert at ClickDo Ltd. & Expert at Building High Authority Local Citations, Building Quality Backlinks. Also, I help Business Owners in the UK by flooding more Leads to their Business by ranking their website on top of Google for potential Keywords.