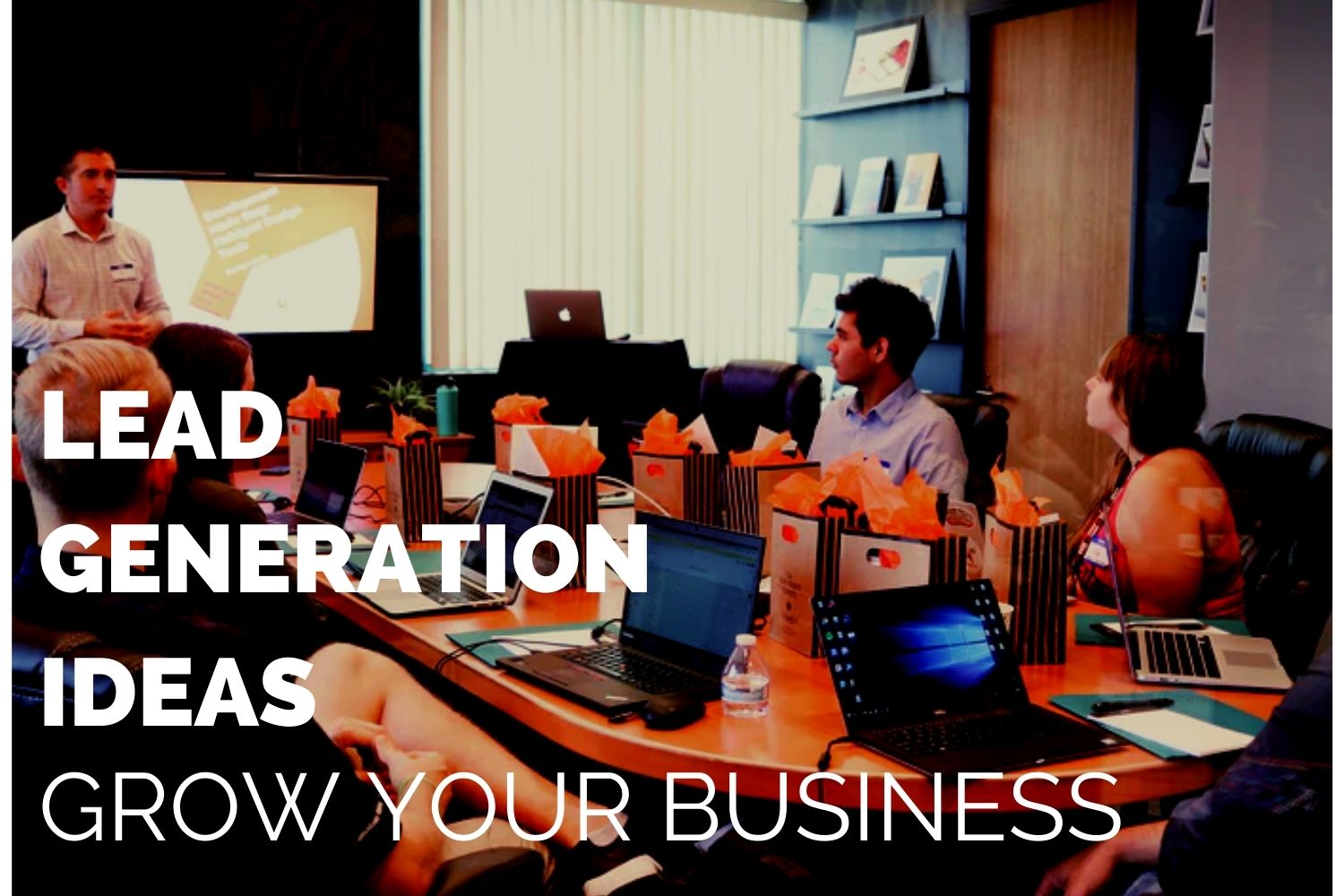 5 Lead Generation Ideas to Grow Your Business in 2020
The world of sales and digital marketing is run with strategic and careful planning. Nothing ever happens by chance and every penny earned is a result of excellent marketing efforts. Business growth also occurs similarly and every step to the top is accounted for.
One of the most essential steps to business growth in this digital marketing age through a revenue boost is through lead generation. If your team of marketers can get this correctly, the chances of converting customer visits to sales are very high.
This article will help you understand leads in marketing and give you 5 lead generation ideas to get you started on the path to business growth in the year 2020.
What are leads in digital marketing?
Leads are quite tricky in digital marketing. Not all leads are the same. Many leads occur in different stages and require different levels of nurturing.
If you have ever had visitors to your site who checked out a few of your products or services, that's a lead. If a visitor to your site indicates interest in your surveys about services and goods related to any of your offerings, that is also another example of a lead.
A lead is any form of interest a visitor has in what you are selling or producing.
The problem with leads is that it can be challenging to determine a quality lead that is worth nurturing until it is converted to sales. There is often conflict between the marketing and sales departments as they try to identify, which leads to follow or ignore.
That said, it is important to note that not all leads will end in sales. The indecisiveness of the marketing and sales team in determining quality leads to follow can lead to low returns, despite the number of leads a business gets.
Thankfully, marketers have devised a way to organically create leads to increase the chances of meeting prospective clients worth nurturing or following. This is called lead generation.
What then is lead generation?
It's simple; lead generation is making a stranger or site visitor indicate interest in your products and offerings by attracting them via various means of lead generators. With this, it becomes easier to know which lead is worth following and grooming to the point of purchase and sales.
A few examples of lead generators include social media posts, discounts, vouchers, blog posts, charts or infographics, live events, freebies, etc.
Lead generation is one of the most important digital marketing skills because it helps the prospects warm up to the brand and get eager to know more about the brand until they are convinced enough to make a purchase. While many leads may not make an immediate purchase, a well-nurtured lead will eventually do that.
To ensure that you remain on the right track, you continuously need fresh lead generation ideas to increase your chances of wowing your prospects.
5 lead generation ideas for business growth
Understanding lead generation and implementing it strategically is a fast and easy way to grow your business in 2020. Here are some ideas to launch your business out there.
1.    Offer free trials

The prospect of free things in the digital and real-world is eye-catching to many people. While free trials may not be feasible for some products and services, software companies can leverage it to drive leads.
Offering prospects, a free trial run of your business helps them access the services it offers to determine if it's worth their money and meets their needs.
If you target the basic offerings in your free trial to align with the needs of your ideal customer persona, you increase the chances of converting that lead to sales after the end of the trial.
2.    Make engaging presentations
In a meeting with a potential client company, the most effective way to drive a lead is through quality presentations. Many presentations can go on for hours without making a dent in the purchasing decision of the other party.
Similarly, live events and webinars about your brand can be incredibly boring without some tools to make it interactive and engaging. Combining visuals with speech goes a long way to engage your audience and show them more of what your business offers.
With some of the best presentation programs, you can educate the audience about what you do with visual evidence to show. This spurs interest and attracts your customer persona(s).
3.    Improve your website usability
Many site visitors will not waste a minute on a poorly functional site. They will look for similar products and services to yours that have a better, efficient, and usable website.
If your website is one of your main sales channels, it must be easily accessible and navigable. Is your call-to-action clear? Are your headers easy on the eyes? How seamless is the process of purchasing a product from start to finish? Have bugs overridden your site?
Website usability is important, too, when your website is the landing page for people interested in your business. What do they see on your site? Is there a lead magnet? Or irrelevant information?
Maze's usability testing guide will teach you about how to fine-tune your website from top to bottom. If you're finding it difficult to make your website work seamlessly, perhaps it's calling for a usability overhaul.
With a properly functioning website, it also becomes easier to track important leads generated with quality site content and then convert them to sales.
4.    Document everything
A marketing and sales team that does not record information will sooner or later leave out important things. Keeping track of new lead generation strategies, the various lead generators in use, and the leads that have been generated is important not to miss out on anything.
However, this process becomes tedious when you try to handle it manually. Using process documentation software can help you keep track of the entire lead generation process. It's vital for reference and keeping accurate statistics as you generate leads for business growth.
Working with processes templates ease up the documentation procedure and takes time off your hands as you keep tabs on your leads.
5.    Leverage video marketing
Using visuals in marketing today is fast becoming the in-thing. Many people are moved by what they can see. Imagine reading about a double-decker hamburger ad; now imagine seeing the meal in a video with all the sauces sizzling and dripping down the sides.
Which one spurs you to place an order right away? We're guessing it's the video ad. That's what it's like when your prospects see your products and services in motion.
High-quality, informative or entertaining video content can attract your customers and make them stop to check your business out. Frequent repetition of these videos is what pushes them to make the final purchase move.
The benefits of lead generation for businesses in 2020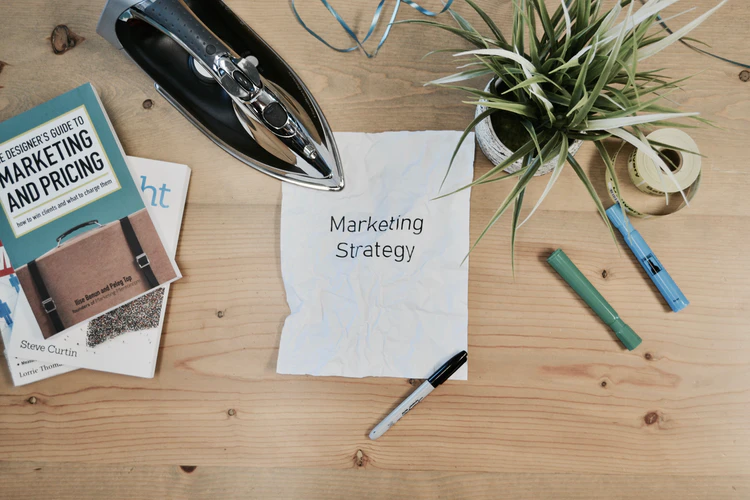 Why is lead generation important for your business in 2020? Organic leads are way easier to convert to customers, and this occurs naturally.
When you have attracted the prospects (potential customers) through your various lead generators, the ones that indicate interest become easy to make customers. Here are the benefits the business stands to gain from lead generation:
1.    It creates brand awareness
As you generate leads, you strive to put your products and services out there to attract your ideal customer persona. You can reach more members of your target audience, and it gives them more info about your brand online and what it entails.
2.    It is more intentional
When you create leads, you have specific targets in mind; this helps your brand direct its focus on the spotlight of your desired customers. There is more intentional marketing and aligned with your marketing goals.
3.    It is a cheap form of advertising
Because of how targeted lead generation is, you can reach a larger audience of potential customers who are actually interested in your business. You only pay for leads who have indicated interest, thereby saving money on site visitors whose leads are not solid.
4.    It helps you collect information about prospects
Lead generation allows you to collect prospect data, which will guide you in knowing more about their preferences and needs. With an in-depth knowledge of this information, your sales team can accurately address their needs or interests when they start to nurture the leads.
5.    It Increases sales and ROI
This is the biggest benefit of lead generation. With so much effort and time put into lead generation, this is the end goal. It can be achieved when generated leads are adequately managed and converted into real customers.
Conclusion
Leads in marketing can prove difficult, almost. Organically generated leads are the key to business growth in 2020. When you can create curiosity in your desired customers until they indicate their interest, you are halfway there on the journey of making sales.
Thankfully, these organic leads are also the easiest types of leads to convert to customers. To generate more of these types of leads, check out our 5 lead generation ideas, which we have highlighted above. They are simple, straightforward steps to making big bucks!
Author Profile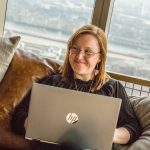 Blogger and Educator by Passion | Senior Online Media & PR Strategist at ClickDo Ltd. | Contributor to many Education, Business & Lifestyle Blogs in the United Kingdom & Germany | Summer Course Student at the London School of Journalism and Course Instructor at the SeekaHost University.