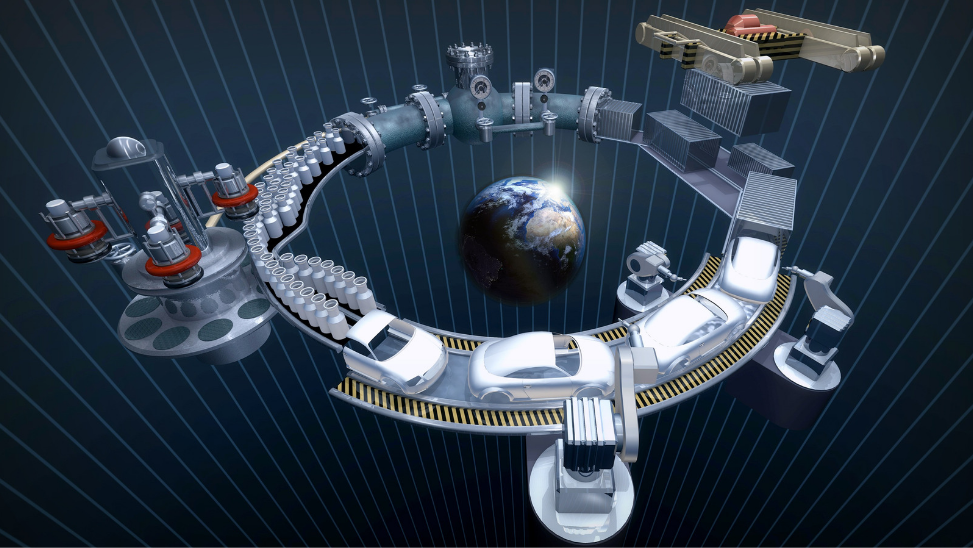 10 Productivity Tracker Software Your Should Try To Use
The sole motive of all businesses is to make a profit. This profit depends on various perplexed and complex factors, but all these facts are connected to the human labor force. The productivity of each employee affects the profitability to a huge extent. So, it is important to maintain the product of every employee in a lucid yet economically viable manner. Here comes the productivity tracker software they are made to check the targets, which are crucial in evaluating productivity. Due to their huge benefits and applications in every industry, many software is available to use. Here is a list of the top ten best productivity tracker software that one should try: –
10 Productivity Tracker Software Your Should Try To Use
1. Buddy Punch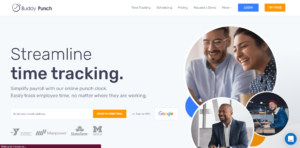 Buddy Punch is one of the most-used productivity tracking software of all time. Its user base is not only restricted to big enterprises but also small and mid-enterprises and freelancers as well. Buddy Punch can be accessible with an internet connection on Android, Mac, or Windows. The security feature of Buddy Punch is very powerful. All the enterprise data that may contain confidential information is secured in an encrypted form. Also, if there is a webcam, Buddy Punch takes a snap every time to ensure that the person using the computer is an employee. So the problem of data-stealing is eliminated here. Hence all these features rank Buddy Punch as number one.
2. Email Analytics
In this technologically advanced era, emails are integral to any business. They serve the purpose of both media of communication and identification. It is a comprehensive email analysis automation tool. It enables the HR and Managers to manage every employee's emails, incoming and outgoing. The productivity of the business is directly proportional to email behaviour. So monitoring the emailing pattern is necessary. Many customers ask for genuine doubts and queries through email. So Email Analytics helps to track these types of emails. Interactive and simple visuals are cherry on the top and explain everything explicitly.
Availability- Windows and Mac
3. Timely
Some employees are just taking a salary and what they do is nothing! Hence it becomes extremely important for the employer to keep track of each employee's activity. Where do they spend most of their time? Are they just watching Netflix? These questions can be answered with ease with the help of Timely. The productivity performance increases as well on its use. In the interface of Timely, automatic records of all the work and things are maintained. Team tracking, project tracking, and many more potential tracking are handled easily by Timely. It also enables an individual to check on distractions like time-consuming or high performing websites, low-valued tasks, email, etc., which can boost productivity. After using Timely, one would know where his efforts are going.
Availability- Windows, Mac, and Android
4. Time Doctor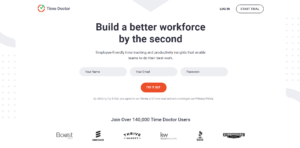 Time Doctor is a time and productivity tracking management solution for professionals who are busy vehemently and employers. It enables the employer to monitor the productivity and work of employees remotely. Its interface is very simple to use, and after installing, it roughly takes 5 minutes to set up. Time Doctor starts working immediately after booting so that one does not miss any time tracking. It has some special features like screenshots, cloud-based synchronization, etc.
Availability- Android, Mac, Windows
5. Proofhub
The theme of Proofhub is 'A place for remote teams to work productively. It enables all the teams to work and think on centralized task lists, workflow, projects, Calendars, discussions, and other relevant documents. Proofhub has a very simple yet striking user interface. It is cloud-based, so you don't have to download any application on your workstation. After using Proofhub, many clients have claimed that they considered some facts missed earlier due to a lack of discussions.
6. Everhour
Everhour is a simple time tracking tool that lets the employer know how each employee is working daily and how their time translates to the company's productivity, growth, and profitability. Everhour has a simple and exquisite interface with striking visualizations like bar graphs, pie charts, etc. Hence Everhour is a perfect tool for any employer if he wants to know how each employee's productivity can be increased and managed.
7. Timetric
Sometimes, users like freelancers need to work with single workers and teams. This software enables the users to take periodic screenshots, accurate time calculations, and productivity in real-time. It has a very simple user interface.
8. Zoomshift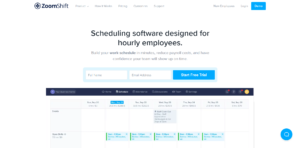 Zoomshift software focuses on work schedules, which is crucial for shift planning. The user just input the names of employees in charge of the shifts, hit some mouse clicks, and now everything is ready. Zoomshift is a cloud-based software that means there is no need for any application to be downloaded. Sometimes employers are on a hectic schedule, so they often change the schedule. Zoomshift is here to help. It informs all the users via email, text, or push notification. So everything and everyone is in synchronization. Some extra features of Zoomshift are: –
Reminder setup
Visual effects to explain the tracking
Push notifications
9. iDoneThis
iDoneThis is a team monitoring and task management software meant to increase the overall team's productivity. It has many unique features where other similar productivity tracking software lacks, like daily check-ins, which gives a cut above to the employees to daily check-in and know the rate of completion of projects. This gives a lump sum deadline to the employees, so they work accordingly.
A simplistic approach is followed overall in designing this software. So, if someone wants to use software that is not complex and complicated. It also helps the employees to know where they lack and where they hold. You got yourself iDoneThis.
10. Hours
Hour is a mobile app built to tackle the problem of productivity and tracking management. Some people prefer to work on mobiles and smartphones only as they don't want to carry bulky laptops. So hours is a good platform for them. At hours, they will get all the available features on any other time tracking software. It allows the employees to quickly and swiftly switch between the projects. Some of the features of Hours are: –
Hours are compatible with the Apple watch as well. So users can use this software even while jogging and exercising.
It has a unique feature that allows users to measure time spent on various projects, discussions, and tasks.
Push notifications are also enabled in this software.
Author Profile
Blogger by Passion | Contributor to many Business Blogs in the United Kingdom | Fascinated to Write Blogs in Business & Startup Niches |