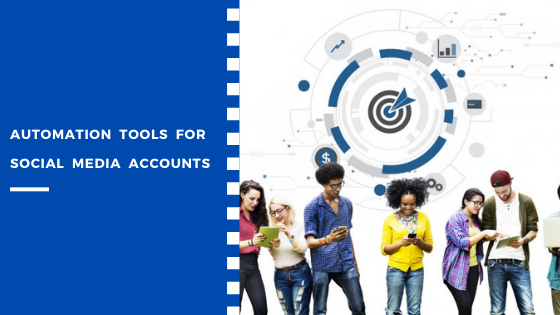 5 Best Automation Tools for Social Media Accounts
By karthiga
The records say more than 40% of the world's population are engaged with social media such us TikTok, Facebook, Twitter, Instagram, and LinkedIn. Day to day the new users are joining worldwide.
When compares to other market social media easily boost up your products and your brand easily gets trends even by a single hashtag. The main thing is you have more followers and influencers to bring more traffic to your channel.
On the same hand managing more than two business profiles on different social media becomes a difficult process. Running several ad campaigns for activities like Facebook advertising and regularly posting new posts may become overwhelming in some cases. To sort out these kind of issues social media automation plays an important and effective role in digital marketing.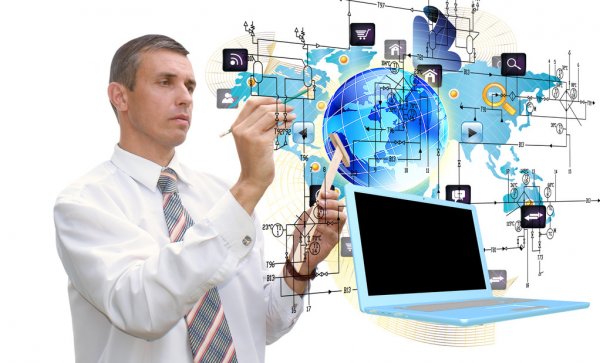 Social media automation tools help to track the performance details for more than one social media platform and saves more time for business owners or marketers.
Why use Social Media Automation Tools?
Social media automation tools help with
Publishing posts or contents,
Tracking the traffic and performance of the post
Scheduling the post for future publishing
Getting the notification for trending posts
Tracking the engagement for the posts
Getting the sentiment analysis
Top Features of Social Media Automation Tools
Easily configure multiple social media accounts for multiple users
Flexible in scheduling the post for each client
Automation helps to distribute and share the blogs automatically on social media sites after the publication for more shares and likes.
 Top 5 Social Media Automation Tools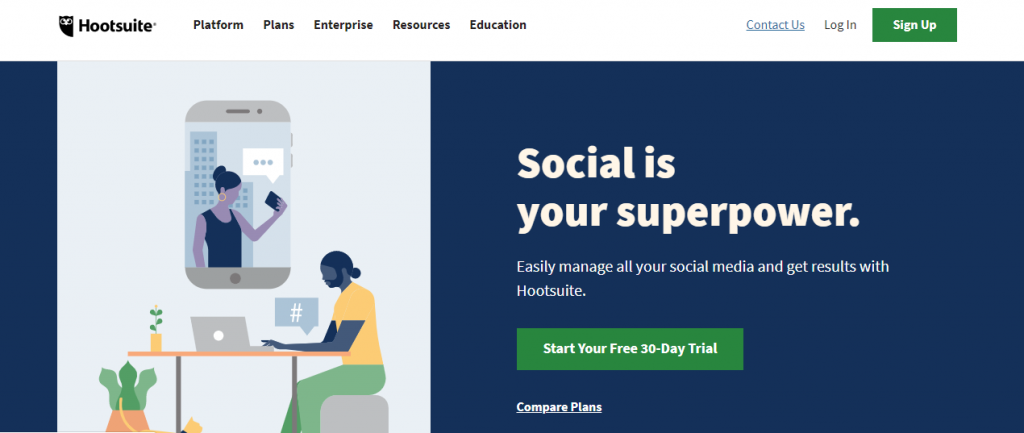 Hootsuite is one of the best social media free automation tools. It plays an efficient role in social media automation, helps you to preschedule the posts and updates on different social media platforms.
You can get the notifications for all the activities like advertising, new followers, comments on social media sites.
Hootsuite provides a single dashboard for all social media accounts. More than 25 social media applications can integrate under a single platform.
It is a free version and it adds more advantages to the new business owners. Hootsuite also supports Google Analytics.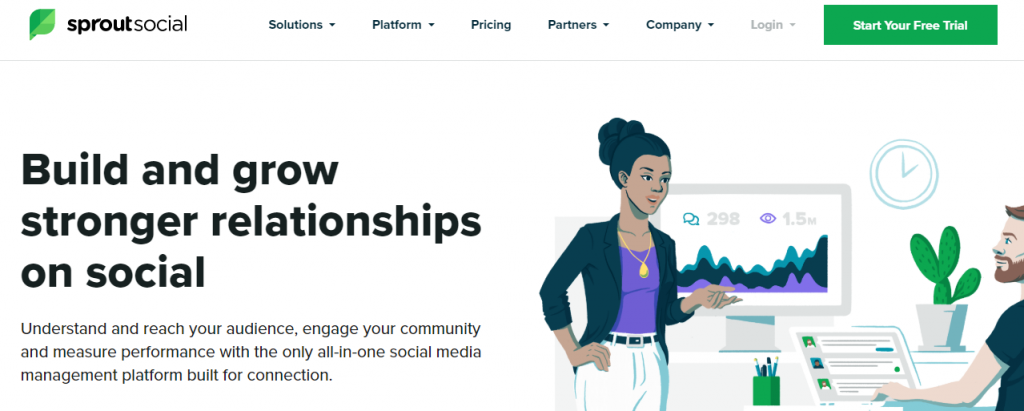 Sprout social has lots of amazing uses that provides all mandatory features. By using a sprout social automation tool, you can easily track all the social media activities.
Sprout social help to control and manage the organization easily by checking the performance of all the users and it helps to assign the tasks to the employees and team members.
Here there is a limit on social platforms. Supports only a few social media sites.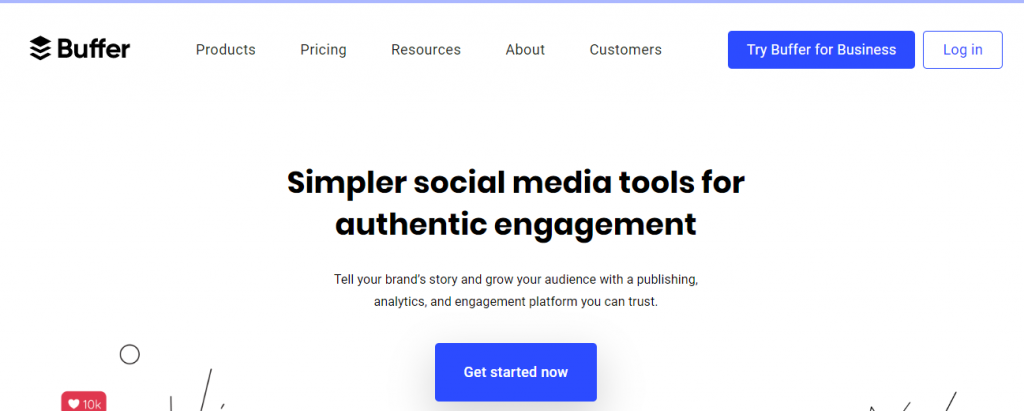 Buffer is the ultimate tool among other social media tools that help to build more strategies and content.
Buffers support Facebook, Twitter, Instagram, and other social media platforms by prescheduling a post.
Customers and business owners love these automation tools due to their features and user friendly.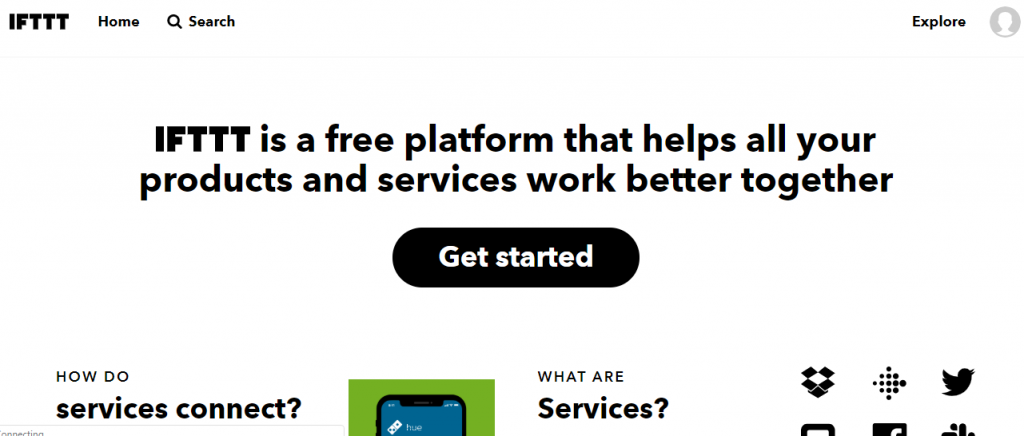 One of the best and amazing automation tools that help to spice up all the social media posts.
IFTTT is the single ingredient of all social media recipes. With the help of this single platform, you can add lots of social media accounts and apps.
After installing the IFTTT you can perform multitasking by connecting all your social media accounts.
You can also set up reminders like alarm reminders. Email-remainder by using this app and easily back up all calls, Photos, etc.
Crowd Fire is mainly designed for Twitter and Instagram. After 2018 it comes with updates and helps to automate all social media platforms.
Crowd Fire meets all the requirements of businesspersons and content marketers.
This app has the feature to suggest the best content to share with your followers.
Automation Tools for Marketing are Valuable for Business Growth
You can clearly see the advantages that marketing automation tools like social media automation tools can deliver to any corporation looking to grow and expand. Better marketing management not just on social media, but also in the field of email marketing, SEO or content marketing can help an enterprise boost their performance rapidly while keeping the business cost at an affordable level.
Author Profile
Latest entries