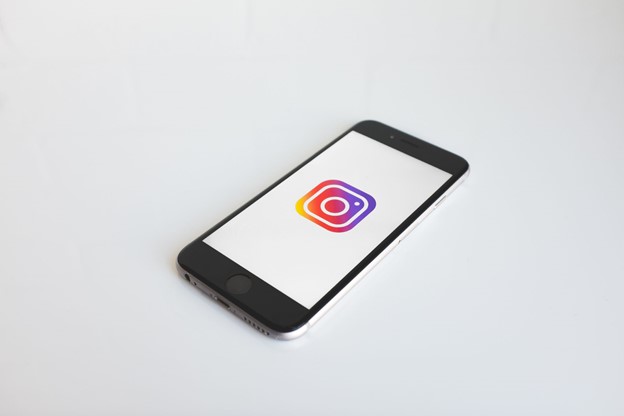 Hot 14 Instagram Marketing Trends to follow in 2021
Instagram is becoming an increasingly important part of the marketing strategies of many company's social representation. While graphics are present in almost all our social communications, be it selfies or the latest videos, there's no doubt that the rise in visual content flooding social networks is particularly noticeable on Instagram.
Keeping up with current Instagram marketing trends is very important if you are using Instagram for marketing or are thinking about it. Instagram has over 1 billion monthly active users, with 500 million of them checking it every day. With such a huge user base, it's easy to get lost in the mess. So, let's find out how you can implement an efficient Instagram strategy in your business to help it succeed in today's market.
Let us look at 14 Instagram marketing trends for 2021 that you can use to achieve your goals.
1.    Make an eye-catching Instagram profile and optimize your Bio
The first step is to ensure that your profile is tailored to your company's needs and target market. The sole purpose of your brand's Instagram presence is to tell your company's story. Don't be too formal; instead, be social-friendly and unique.
Another important aspect to consider is your Instagram bio. Your bio must be both fascinating and instructive. It should be able to entice people to follow it. You must persuade Instagram users that adding you to their following list will improve the quality and content of their feeds.
Be sure to include a link to your website in your Instagram bio, as it is the only area where you can post a clickable link.
You can see how successful influencers and bloggers set up and use their Instagram profiles while also interconnecting them with their blogs or business websites in the Top UK Bloggers list.
2.    GeoTag your Location to find your Business easily
Your company must be reachable both online and offline. This is where the location tag comes in handy to help you find your exact address. The location tag informs people where you can be found and increases your visibility by making you more visible in Instagram searches when people are nearby.
Geotag allows people to search posts and people based on the location on Instagram. Tag the location with the uploaded post, e.g., if your business is based in London, add a London tag, so that Instagram users can search for content from the same tagged location.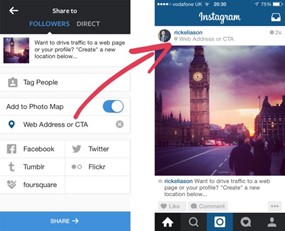 3. Create an Instagram feed that reflects your Brand's Aesthetic
Although creating an attractive profile can be tough, it is still an important Instagram strategy in 2021, and businesses should no longer overlook this stage.
Product images play a huge role in online shopping, and Instagram's visual platform can amp up this power significantly. Include your brand's tone and personality in the feeds. Play with your brand's style and add brand value. Most essential, be truthful and human.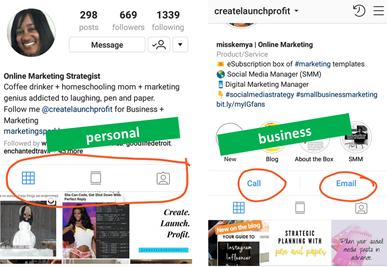 4. Use your Imagination when writing Captions
The key to enticing clients on Instagram is to use creative and fresh captions but captioning your image or video on a regular basis is difficult. Captions of up to ten words improve interaction on Instagram for businesses, especially when combined with carousel posts.
5. Concentrate on your Target Audience
Find out what your target market likes about your product or brand and represent that in your Instagram feed. Don't skimp on the quality of your posts and messages and use this platform to connect with your audience through conversations about shared values and visions.
6. Study your Competitors' Strategies
You should research your competitors and find out what they are promoting on Instagram.
Do they rely on user-generated content for their products or services? What kind of content are they posting on Instagram?  How often do they do it? What hashtag approach do they employ?
Find out what your competitors are doing and how you may improve your Instagram marketing techniques.
Examine your competitors on Instagram utilizing tracker tools to see what strategies and techniques they are employing to reach out to their clients.
7. Utilize strategic Hashtags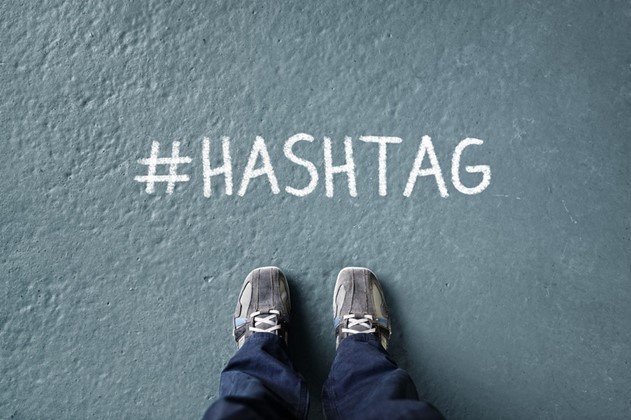 Hashtags are used to help people find the content they are looking for. You should strategically employ hashtags so that more people can find your content when searching.
Here are some tips to help you get the most out of your Instagram hashtags:
In each post, use no more than 2-8 hashtags;
Choose hashtags that are often used and searched for;
Include hashtags that are only relevant to your target audience – the number of clicks will be lower, but the quality will be higher;
Create branded hashtags if you are running a campaign or want to promote a specific brand;
Choose location-based hashtags to promote your brand in a certain area;
Determine if hashtags should be used in the caption or in the first remark.
8. More Carousel Posts are needed
Carousel postings result in a greater impression rate on Instagram. They are an excellent method to highlight a product, a new brand feature, etc. In a carousel post, you can include up to ten photographs or videos, so make sure you use them all to emphasize your brand's message.
9. Make amazing Instagram Stories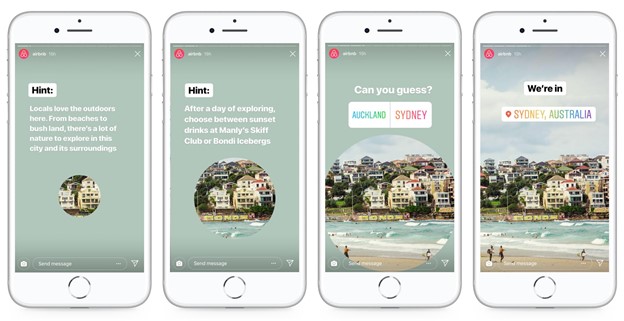 Instagram's most popular feature is Stories. If you can relate storylines to your brand identity, your audience will feel emotionally connected to you and your content will have more value.
The stories you tell play an important role in establishing brand loyalty. Also, your Instagram feed should represent the purpose and image of your company and brand.
Try stories with GIFs, add music to your Stories, tag people, use hashtags, etc.
The poll feature is surely one of the new elements of Stories that can help bend the bridge between you and your audience.
People are becoming increasingly bored with the hard sell approach, so it's more crucial than ever to adapt messages to their specific needs and interests. And the simplest way to do so is to simply ask them, using polls as a tool. By asking simple and direct questions, you can solicit feedback.
This can help you improve your products while also making your audience feel more connected to your company.
10. Keep track of your most popular Instagram Posts
Always check the data to see what kind of Instagram post your followers are most interested in.
Returning to your analytics tools and looking for connections between your most popular posts is another simple approach to figure out what your followers appreciate. On Instagram, engagement is king, so take advantage of having a following that can guide you in the correct path.
11. Go Live
With Instagram Live, you can interact with your followers in real-time. You can also keep your live broadcast as a highlight in your Stories. Here are some Live strategies for you to try:
Organize a question-and-answer;
Organize a workshop or a tutorial;
Use the "Add a Guest" option, invite an expert or influencer to join you or a representative from your brand;
Chat with a key team member.
12. Publish Content at the right Time
Despite the fact that Instagram does not display posts in chronological order, timing is still important. The research found that the following times are the greatest for boosting engagement:
Entertainment: Tuesday between 12 and 3 pm
Education: Thursday between 4 and 5 pm
Professional services: Tuesday, Wednesday, and Friday between 9 and 10 am – avoid weekends
Hospitality: Friday at 12 pm midday
Travel: Friday between 9 am and 1 pm
Retail: Tuesday, Thursday, and Friday at 12 pm
Technology: Monday and Tuesday at 2 pm
13. Try Instagram Reels
Instagram Reels are a relatively new feature that allows users to create short videos according to the Instagram video length allowed with music, text, stickers, and other special effects using a set of tools. Reels are Instagram's TikTok.
Instagram Reels are being used by brands to differentiate themselves from their competitors. Businesses can develop realistic brand identities by using before and afters, how-tos, sneak peeks, and day-in-the-life style content.
14. Use IGTV to share lengthier Videos
You can upload videos up to an hour-long on IGTV. Why should you utilize IGTV? Here are three benefits that may persuade you that longer-form video is worthwhile for your company:
More engagement: Each user has their own set of preferences. Some people prefer more in-depth material, while others like quick and snappy Reels. Try both options to appeal to a larger group of users and increase sales and engagement.
More storytelling: Your brand can use IGTV to convey stories, offer advice, answer customer concerns, and show products.
More communication: Consumers now are looking for authenticity. IGTV gives your brand yet another option to showcase its multifaceted personality.
Conclusion
All social media networks' newsfeed algorithms are constantly changing. As a result, whatever worked last week is unlikely to work the next week. So, always check to see whether you are up to date.
Think outside the box! Feel free to try new business ideas, but be mindful of your audience. Hope, this guide will undoubtedly assist you in developing an Instagram strategy for your commercial success.
Author Profile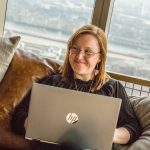 Blogger and Educator by Passion | Senior Online Media & PR Strategist at ClickDo Ltd. | Contributor to many Education, Business & Lifestyle Blogs in the United Kingdom & Germany | Summer Course Student at the London School of Journalism and Course Instructor at the SeekaHost University.