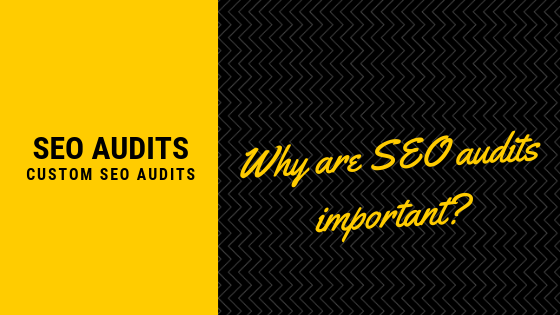 Why are SEO audits important?
When you run an online business, you must realize the importance of effective SEO audits for the overall success of your SEO strategies. SEO auditing is regarded as a vital facet of your website –especially when digital marketing is concerned. An SEO audit is defined as the comprehensive analysis of your portal or site towards assessing the overall performance of both off-site as well as on-site activities, identifying architecture-related problems of the site, and analyzing social media engagement as well as backlinks, scanning keyword density, and examining content-related issues like duplication.
In its simplest term, the task of SEO auditing is considered vital for identifying the weaknesses as well as strengths along with the overall potential of your site towards ensuring the long-term success of your online business. Having a proper session of SEO audit for your site done by some professionals is vital for the entire brand and its reputation online. This is because it helps the business owners in developing a strong, feature-rich website along with a robust marketing strategy. You can go forward with conducting the SEO audit all by yourself or implementing the same through some professional SEO agency.
Reasons to Go for SEO Auditing
When you wish to ensure the best results for your online business, here are some reasons why you should go for a professional SEO auditing session:
Make the most of the in-depth website or SEO audit for your online brand.