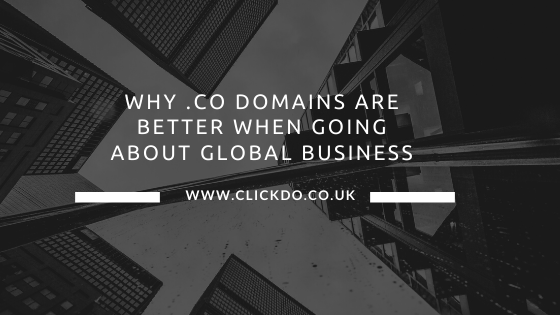 Why .co domains are better when going about global business and the SEO advantages
Building a business is one side of the coin and establishing it over the Internet is the other side. Both are essential and have their own significance and value.Creating online presence for your business requires you to develop skills and techniques which is unlike running your actual business. Those who really want to hone their skills must enrich their knowledge to imbibe the right strategies. Through our thoughtfully researched and precise content we try to provide a streamline way for channelizing your efforts in the best direction.  And those who are seeking guidance and support of professional's must approach good website builders and hosting providers to save upon their time.
When you finally build your business website, you need to decide upon naming it, in fact, you are actually entangled with the following processes of:
Choosing the appropriate domain name
Selecting the right TLD(top-level domain)
Web hosting provider
Implementing SEO practices
Driving maximum traffic
And there are more factors that come along your way. In this article, we will cover the most queried about and confusing the issue of choosing the right domain extension when registering your business globally and what SEO advantages it will offer.
An overview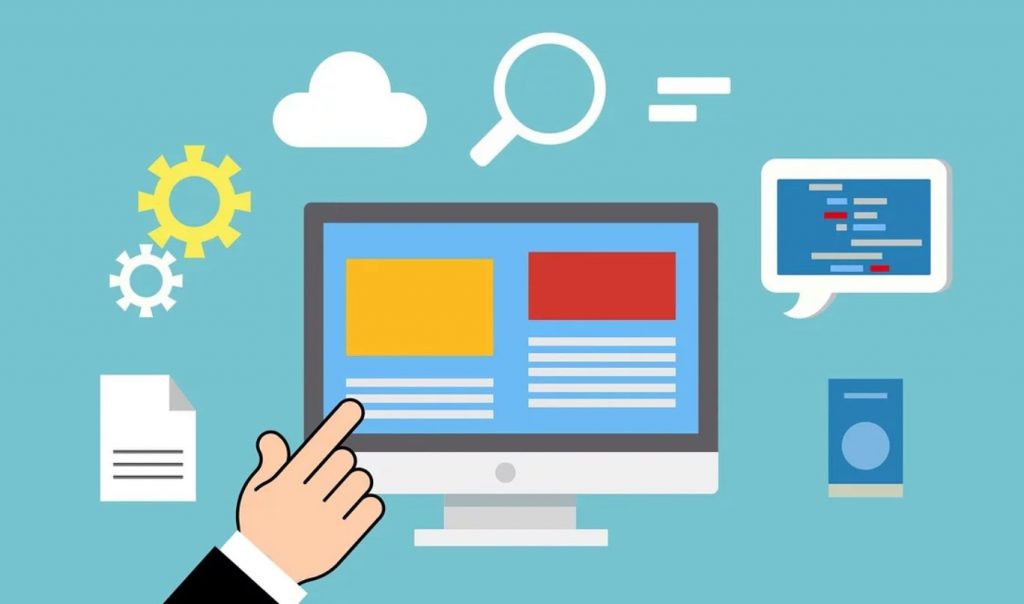 Among the hundreds of top-level domains that are existing today, most of the individuals, corporates and businesses are getting driven towards .co and .com domain extensions. The benefit of being an old-time favorite and well established has made .com the prime choice of maximum users. This exponential rise in the demand of .com led to its scarcity. Meanwhile .co appeared as a tide in the ocean of domain extensions. .co originally representing the TLD for Columbia was expanded as a gcc (generic country code) by many countries.  Professionals and tech users highly appreciated this very domain extension because of its uniqueness and short appeal. Companies and businesses too incorporated it in their domain names for uplifting their identity in a more state-of-the-art style.
Importance of .co domains
There are still queries and doubts regarding switching over to the .co domain and breaking the chains of the traditional .com. in actuality because of the unavailability of .com domain, .co has become quite a seeking alternative because of the reasons mentioned below:
Thought of a well-framed right domain name for your business? Well, finalize it with .co since it will be readily available. And the reason is its high cost. Since .co domains are priced high there are bleak chances of purchasing it in bulk and parking them for future negotiations, which had become the case with .com and the major reason behind its unavailability due to the domain speculators.

.co has proven effective enough in leveraging the business or company's identity with its co initialization. Though many users mistake for some foreign country extension. The resultant global business has started incorporating it as an SLD (second-level domain) along with the country-specific top-level domain. For example, www.DIYgadgets.co.in resembling an Indian company dealing with gadgets.
This short and easy to remember extension is well appreciated and considered by most of the audience. Tech-savvy users are all the more inclined to this impressive domain and find it more relative.
The entire length of your business URL can be prevented from stretching as the two-letter .co extension take care of it by being more streamlined.
.co SEO advantages
 .co offers the benefit of being less bloated. Your website has high chances of being ranked in the search engine optimization pages mainly because your competitors are lagging behind with a more generalized domain extension.
.co extension along with quality and valuable web content can immensely improvise SEO benefits.
Getting your keyword centric domain name becomes much easier as .co has wider scope for you. And keyword being one of the prime parameters taken into consideration by SEO for the purpose of ranking.
In entirety, your overall marketing efforts with .co extensions need to be redoubled since there are reasonable chances for the visitors to miss your domain name with the general tendency of associating every domain name with .com. If employed and implemented in the best possible manner, .co can bring more weightage to your site. As far as creating your global business presence .co has taken a great leap in this regard.
Checkout https://www.seekahost.com/what-are-co-domains/ to know more about the .co domains.