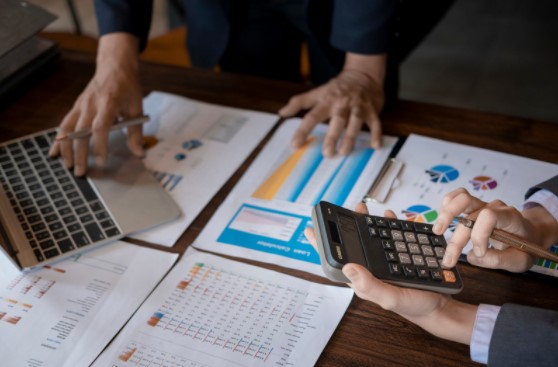 Revealed – The fastest way to get money for your business
Modern businesses are agile, acting with speed to plug gaps in the market and make significant profits from doing so. This is why it's so surprising that traditional funding methods haven't kept up with the businesses they're supposed to serve.
According to data supplied by consulting firm McKinsey & Company, high street banks, and building societies usually take between three and five weeks to decide whether to lend money to small businesses. By the time the money reaches your business account, it could be months since you made the application – and in the commercial world, that length of time could be the difference between keeping your firm afloat and seeing it collapse.
When there is money to be made and business deals to be done, it makes little sense for banks to rest on their laurels – but there are various forces in play that explain the delays suffered by the clients of traditional lenders. Here we take a closer look at the factors affecting the turnaround time of lending decisions, and how you can get your hands on money for your business in much shorter order.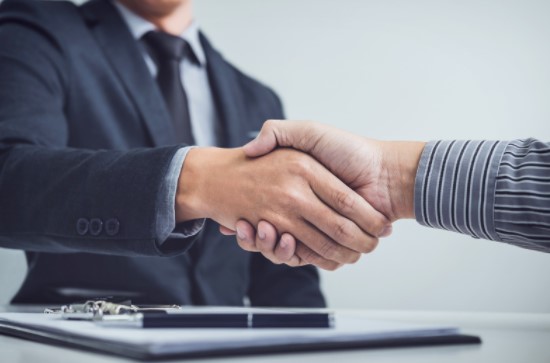 Why do banks take so long to approve loans?
Ultimately, most banks and building societies follow a fairly similar process when deciding whether or not they can lend money to a business applicant. It's this process that can hold things up, and although there are many elements and considerations that come into play, you can generally break it down into a three-stage process:
The Initial Assessment

where the bank assesses whether your business meets their basic eligibility requirements and ensures that you have provided them with all the information, they need to make a decision.
Conditional Approval

Where the bank's underwriters will consider how much they can lend to you and seek out valuations and further information. This is where they really get into the detail, dotting every 'i' and crossing each 't'.
Final Assessment

Finally, if the bank is comfortable with lending to you, they will conduct a final assessment (which looks at your application in even closer detail) before – hopefully – issuing an approval.
Now, on paper, it seems quite simple, but this process is often complicated by the fact that traditional lenders are bound by their lending criteria to consider each and every facet of your business regardless of the nature of the loan that you're seeking. This means that any issues within your business could lead to the bank declining your application or only lending on highly restrictive terms – whether their concerns are relevant to the reason you've applied or not.
It might be for instance that you have an outstanding loan that was used to purchase inventory stock, and even though this is highly unlikely to cause any issues, the underwriters are bound to look at worst-case scenarios when making decisions.
The upshot is that traditional lenders are highly cautious, leading to a slowdown in lending decisions as they seek to leave no stone unturned when reviewing applications.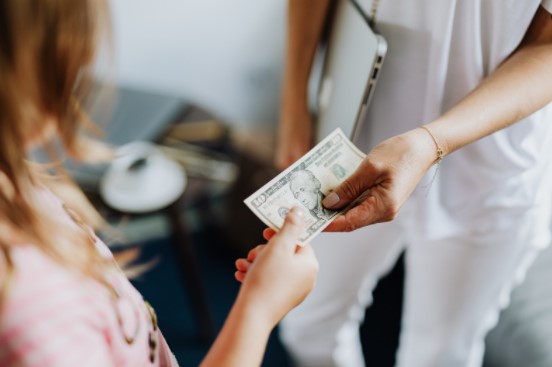 So, what's the problem?
The issue is a fairly simple one – slow lending decisions leave businesses unable to survive.
The business world moves quickly, and many entrepreneurs can't afford to wait weeks or months for a bank to approve their application. Often, opportunities are time-limited, and suppliers may not be able to wait either. This explains why data from the UK's Office for National Statistics (ONS) shows that some 80 percent of companies fail within their first year – showing exactly why time is of the essence if you want to make things work on a commercial level.
Ultimately, the quicker that businesses can lay their hands on the money they need, the easier it will be for them to seize opportunities and to deal with any unexpected costs as they arise.
What other options are there?
Fortunately, there are some lenders that have moved with the times and can provide businesses with fast and reliable borrowing solutions.
There are quite literally scores of direct lenders who still pay attention to detail, yet do so with an acute awareness that time is money. If you're looking for money to support a business expansion or to deal with a commercial crisis, you could choose to apply directly to your lender (or lenders) of choice – but it's equally possible for a business's director to look for a quick personal loan via an online credit broker.
Little Loans is one such broker that helps to match borrowers with the direct lender that is most likely to approve their application. What sets this process apart from more traditional providers is the fact that the application process takes just moments, and money can often be paid into your account during the course of the same day.
Fast finance for modern businesses
Today's commercial world is fast-paced, and the businesses that occupy it need equally rapid lending to stay on top of their game.
All in all, whilst the traditional lending model used by banks and other high street lenders is well known, it isn't always fit for purpose. If you need money quickly and without a belt and braces review of every element of your business, an online loan broker could help you to find a fast and effective loan.
Author Profile
Blogger by Passion | Contributor to many Business Blogs in the United Kingdom | Fascinated to Write Blogs in Business & Startup Niches |