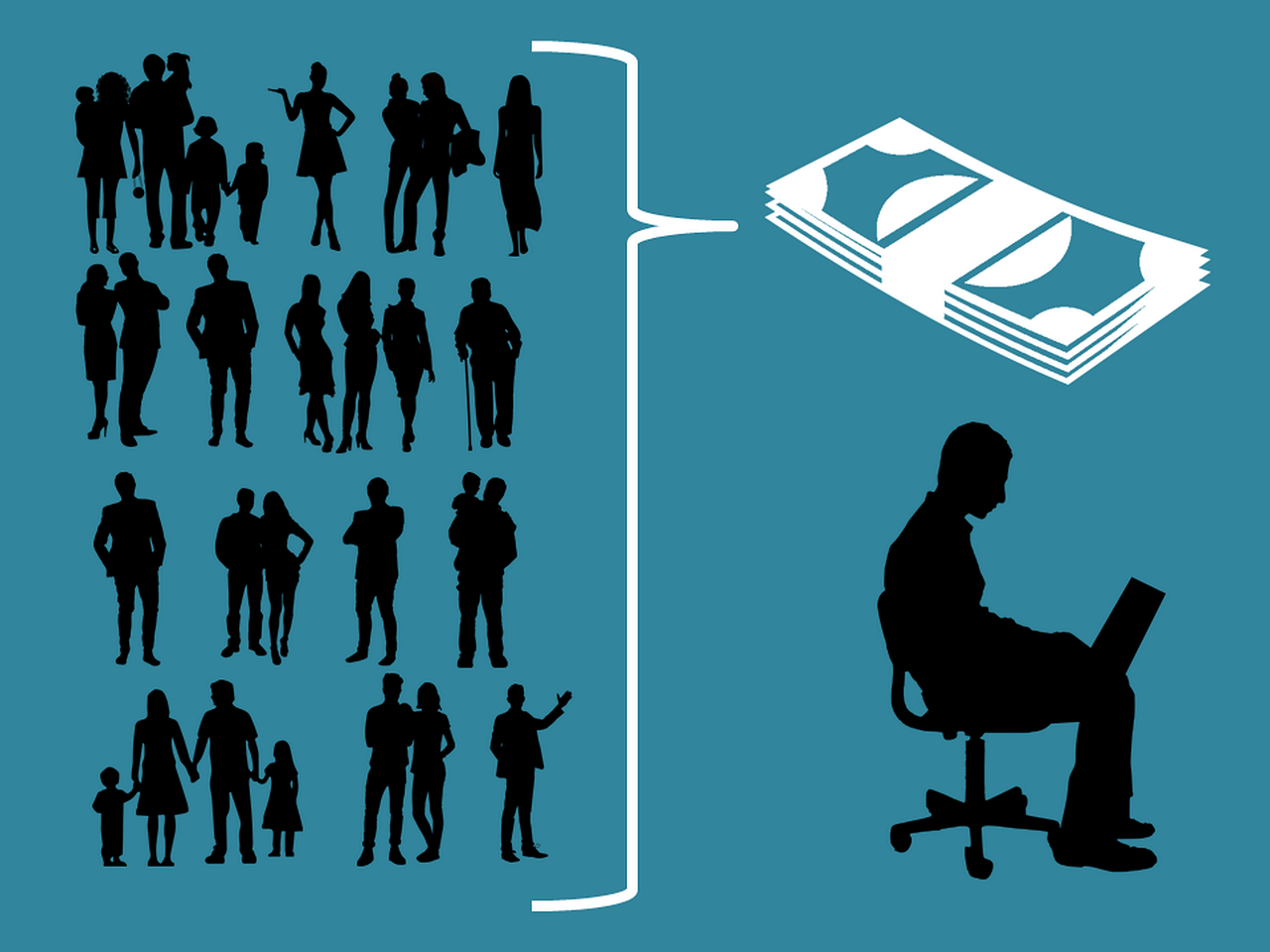 5 Mistakes to Avoid in Your Fundraising Email Campaigns
Everyone working in fundraising or attempting to raise funds for their organisation knows that the hardest part is to convince people to trust you.
You solely rely on people and their willingness to help. One way to ease the entry process and show what donors can gain by helping others is a well-thought out and planned communication strategy incorporating great fundraising ideas that capture their attention.
This mainly involves efficient email communication and effective email writing in the digital era so much so that email marketing has become a mammoth tool for any business to harness the advantages of email.
Here are five common fundraising email campaign mistakes that even professional fundraisers make in their email outreach. Don't miss out on donations. Go through the list and revise your email campaigns.
Mistake #1: You Do Not Provide Context
It's tempting to go straight to the point ask for donations in the first lines of your email, but it simply doesn't work like that. Very often, the willingness to help comes from the story you tell and how you convey the message. One of the biggest mistakes you can make is not to use storytelling.
First, if you have been working in an NGO for years and you see all the problems on a daily basis, you may forget that not all people realize the depth of the issue and all the causes and effects that drive it. Try to be more engaging and give people time to understand why it's important and how they can be a part of the solution.
Besides being out of the context, people may ignore your message simply because they can't relate to it. An Australian moral philosopher Peter Singer studies effective altruism and human psychology. In his notable book The Life You Can Save, Peter concluded that: This "identifiable victim effect" leads to "the rule of rescue": we will spend far more to rescue an identifiable victim than we will to save a "statistical life." And that's the importance of storytelling and making your campaign relatable to the audience.
The person you're contacting may know nothing about the level of poverty, medical issues, and poor conditions. But once you introduce catchy or touching fundraising ideas, it becomes personal to the recipient of the email, hence why images, short video clips or posters work well.
If you have worked at a non-profit for decades, you know that helping the community and working on the structural changes is more effective in the long-run than one-time individual aid. But human nature works in the manner that we're more willing to help when we can relate to our donation recipient. Hence, even if you're raising funds for a large group of people, find ways to give them a voice and tell their individual stories.
Mistake #2: You Use Offensive Language
There is a certain fundraising etiquette standard for all non-profit organizations. When you write on sensitive topics like illnesses, poverty, disability, abuse, make sure you're using the right wording. The words you use play a huge role and have a lot of power.
If you struggle, do the research. There're plenty of guidelines on talking about all sorts of matters. For example, instead of describing a disabled person, it's preferable to say a person with a disability. Try to avoid words with a negative connotation like handicapped, crippled, or unfortunate.
Another thing you can do is reach out for help to people from the community you're raising funds for. It's better to feel uncomfortable asking questions than tender an apology. One more option is to look for a professional copywriter specializing in that matter. Email fundraising campaigns are not as easy as they seem to be. Some professional advice or free fundraising campaign email templates can help avoid many mistakes. Before placing orders and entrusting a service, check the reviews. There are platforms like essaysadvisor.com that list the best writing services and give detailed information on every single one of them. One more perk of essaysadvisor is that it provides discounts and promo codes for the listed writing services.
Do the research, don't add up to the list of mistakes.
Mistake #3: You Send One Email and Expect To Make A Fortune
It takes time for people to make a donation. You need to work with their motivation and hesitation.
According to the Nonprofit Communications Trends Report, an NGO sends out five emails a month. Three of them are regular newsletters covering the news, highlighting achievements, welcoming new members, and mapping future actions. Two emails appeal to fundraising. The combination of two messages, informative and call to action, helps to engage the community.
Another aspect of why it's crucial to send more than one email is timing. You can perfectly craft your message and write a touching story, but it came to a person just at the wrong time. Some of us check emails on the go and then forget to take action.
The solution is to create an editorial calendar and plan your emails. With practice, you'll find the optimal schedule for you and your audience. You can also use automation tools to help you schedule and track your emails to improve your email campaigns' success rates.
Mistake #4: You Do Not Use Segmentation To Increase Conversion Rate
Preparing and sending personalized appeals is time-consuming. But dividing your email subscribers into smaller segments increases the chances more of them will support your fundraising goals. The logic is simple; people following your news are on different funnel stages.
Some examples of the segments are:
Event attendees and your past volunteers deserve a separate group for relevant news and developments.
People who signed up on your website usually know far less about the organization and its values. To put them on a learning curve, you can start with introductory emails.
Or you can try out segmenting based on the geographic location of the audience. It works in case your foundation operates in different locations.
Segmentation or tagging your email contacts enables better content management of your email campaigns. With email automation tools and trackers you can analyse the performance of your campaigns and improve them based on the data.
Mistake #5: You Don't Say Thank You
Every non-profit organization learns pretty fast how important the sustainable and continuous flow of donations is. Only once you reach a certain point you can plan out long-term projects and create annual plans. The sustainability of an organization largely depends on your ability to build a community of supporters and donors.
To do so, make sure to appreciate the donors and recognize their efforts. Your audience needs to understand that you see them as contributors to the process and not as a bag of money. One way to do so is to send a thank you email, share reports, and show how you've spent the funds to improve issues.
It doesn't take much to avoid these five common fundraising mistakes.
Be attentive to details and make sure you are a good representation of the community. In return, you will ensure the sustainability of your NGO and scale your operations.