10 Tips on How to Tell your Business Story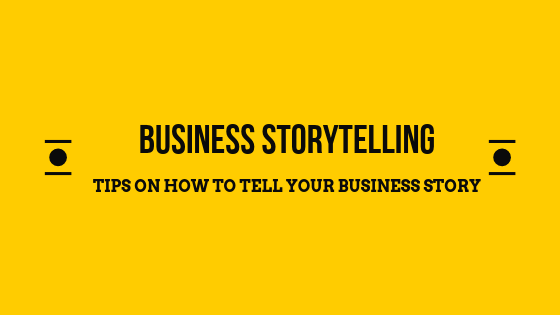 Business storytelling is an art and, in this guide, I will share the top 10 tips to tell your business story for your effective business branding.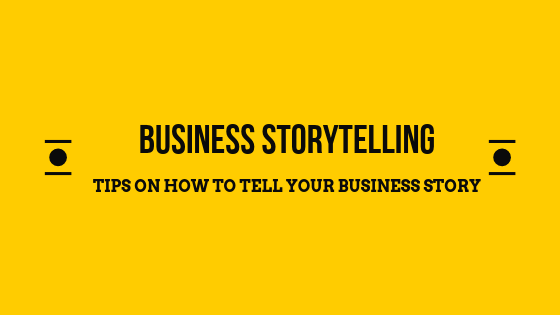 Marketers and strategists have long understood the connection between emotions and their roles in selling. In other words, a great story generates an emotional connection, and you can read more about top expert marketing tips here.
It doesn't matter what industry or business you're into, the fact of the matter is that a compelling story can instantly fire up your business and place you ahead of the rest.
Why does Business Storytelling matter?
You see, the way you package and convey your product or service matters a lot to consumers. Why is Coca Cola such a famous brand, always coming up with new adverts for their products, despite already being known around the world? – Because visibility matters. More recently, the sporting giant Nike waded into the muddy waters of racism in the US by adopting a new, bold message, a new marketing line. That simple act saw Nike's sales jump to over 31% in a single day! For the sake of clarification, kindly note a business story is more than just standing in front of an audience and sharing your story, literally.
Instead, a story can be in the form of an eBook, blog, whitepapers, about us pages, motivational videos on social media, and so on. It's therefore vital to come up with a workable story that will captivate your audiences across all platforms and channels, hopefully making them try out your business.
As your business progresses, you can even start training sales reps and arranging seminars where you equip attendees with your skills. Everyone loves a great story, and it is possible to convert your audiences into leads. Remember, we live in the age of millennials and to connect with them, you have to speak the language they understand; the language of authenticity and something they can relate to. No better way of doing this than by crafting a unique business story.
A good story converts ordinary customers into loyal customers; it enables you to impress investors, employers, influencers, and other related players, especially with good media coverage.
10 Tips for coming up with the perfect Business Story

1. Your mission should be progressive
Every startup, every business that's been founded has a mission. Yours will be to package that mission into a context that can impact or have relevance to the life of your customers. For instance, most of our clients here at ClickDo are small and emerging companies still trying to brand and promote their business. They may have everything in place, have skilled employees and so forth, but they still lack experience, and experience has no substitute!
Thus, at ClickDo, ours is to guide our clients through the tricky waters of business competition, share with them our own story on how we began small, the challenges we faced and how we overcame them. And also marketing tools they can use to market themselves across different channels.
2. Connecting with your audiences emotionally
Like aforesaid, readers like a compelling story. It's simply human nature and the encouraging thing is that people find it easier associating with your weaknesses and challenges. From your audiences, there are upcoming entrepreneurs who'd wish to start businesses but aren't sure how to promote and market them or are afraid their capital is too little.
There's a business that's struggling and stagnating, looking upon you to speak a word of advice, motivation, encouragement. Thus, start your story from that low beginning, feel free to share your businesses' humble start. Once you connect emotionally with your readers, they'll be curious to find out how everything unfolded.
3. Do not exaggerate, do not brag to your audiences
Have you ever attended a seminar or forum and the speaker struck you as someone proud or arrogant? Someone who spends lengthy minutes talking about their expensive watch, shoes, car, how they make 6 figure incomes a week? That's totally irrelevant and a sure way to make audiences lose interest in your brand.
Honestly, no one cares whether you graduated with 5 university degrees or whether you've rented an entire floor for your business. While these achievements are good, people would connect more to your failures and weaknesses. As ClickDo's CEO and SEO Consultant Fernando Raymond puts it:
"Human beings are more likely to connect with your failures and challenges than with your success. It's from those challenging and messy moments that your audiences will draw inspiration and motivation."
4. Public speaking skills
Business storytelling is a skill and if you want to leave a mark on your audiences, you'll have to embrace the tried and tested storytelling skills. If you're addressing a gathering and explaining to them about your brand, your body language will need to be credible. Create those "Wow and Aha moments" on stage by using gestures, tonal variation, use of facts and figures, creating curiosity and suspense and the likes.
For instance, you cannot talk about a huge milestone like making a million $$$ a week or monthly and say it in a dull, plain tone.  Look your audiences in the eye, mention the figures in a deliberately slow manner, try to be a bit dramatic if it helps. Fernando regularly shares his mission with his audience, and you can see how he does this through talks and interviews:
5. Keep your story simple
Expunge any irrelevancies and unnecessary jargon from your story so that audiences understand it easily. Again, no one needs to hear about how you met your wife and she ran away when the business started struggling. Or how you wasted your time in your previous job. While you may think you're encouraging someone facing a similar predicament, you'll need to rise above that.
Just talk about how you created your startup, how you founded your company and initial challenges you encountered, how you handled them, why and how you do things differently, and so on. Try and keep it business, personal and family stories should only be sprinkled over the story in moderation if relevant.
6. First person singular
A common mistake that most business speakers do is addressing the audiences as you; you do this, don't do that, all the time. But the story is about you. Let the reader listen, decide, and make up their mind on what applies to them and what doesn't. Opt for language like; "I quit my real estate job in New York to pursue my passions." Or "I started my first business at 15. I had no one to turn to when the first client failed to pay me." Do you get the drift? Using first person singular gives the story a personal feeling to it, a good way to capture and hold your audience's attention. See a perfect example of a business story told in first person.
7. The story should spur action
Remember that a business story is different from creative writing. This is marketing and it should spur some action once the readers have gone over it. At the end of the story, the reader should be eager to try your product or service, they should enroll and subscribe to whatever programs you're organizing, or even leave their phone numbers behind. Thus, like a great love story, let your business story start with your difficult beginnings, how you encountered and confronted challenges, and finally a happy ending.
By the time the story is over, everyone would want to be associated with you. It's a form of hypnotizing them with the bliss and beauty of a happy ending or happy feeling. Ever heard of something called a call-to-action? Buy one – get two, 70% discount for all items purchased today, freebies for following you on social media, etc. All these are calls to lines used at the end of the story to woo and invite your audiences to try your brand.
8. Consistency
The good thing about speaking the truth is that you don't have to remember what you said. When you lie and exaggerate your business story, you'll start making open mistakes that will make audiences doubt your sincerity. Today you say that you started your startup 2 years ago with only $100 in your pocket, then the next day you forget all that and tell your audiences that you inherited the business from family.
Such inconsistencies are harmful to your brand and to your business. Seeing that you'll be posting your story on your website, on social media, via ad campaigns, you have to ensure that the message remains consistent. If you have other team members with access to the content, ensure that they've grasped the message in full.
9. Practice makes perfect
Your first story won't necessarily be the best or yield the desired results. In fact, there are times you'll write the first story, read it and tear it apart, come up with another, cancel entire paragraphs. All this is normal and to be expected. If you're making a tutorial video for your business, for instance, you can always do a dry run in front of your mirror; look at your face, be audible and hear whether you need to raise or lower your voice.
Are you nervous fidgeting? If you're writing the story in a blog or other platform, take time reading the speech loudly. It's easier picking irrelevant phrases and confusing sentences that way. In a nutshell, the more you practice something the better you become at it. See how you can improve your public speaking skills here.
10. Interact & Engage
The final tip to telling a big business story is to interact with your audiences and readers. Encourage them to ask questions, pick a few members of the audience to illustrate examples, and so on. Even the use of rhetorical questions is a good way to keep your audiences engaged with your story.
It's important that your readers are able to leave comments on social media, reviews on your site, as well as an email any queries they may have. Even when you've shared your story in a public forum, always have the courtesy to shake the hands of a few people, make acquaintances where you can. You'll meet good contacts here that you can learn from, partner with, and so on.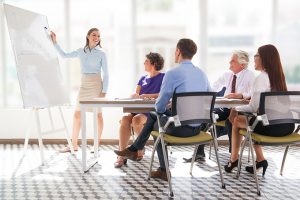 What not to do:
before telling your business story, take a moment to get your house in order. Considering the amount of interest you'll elicit, it's only fair that you have a long-term plan to adhere to. You attend a business forum to promote your products, and at the end of the talk, everyone wants to purchase. You run out of items, start making excuses like "oh please buy online, oh we can ship it in a week".
Shrewd businesspeople always make the most out of the moment! Come ready to make a business kill by selling as much as possible. If you're writing a nice story online and at the comment section everyone is asking, where are you located or how can we see you and you're busy giving excuses, you won't get the results you want. Frankly, excuses suck, and no consumer wants to deal with an unreliable business. If you can't deliver, don't promise. Simple.
Please feel free to share with us your experience of doing your first business story and how the above tips worked for you.
We regularly publish business story submissions in our business magazines, and you can find some inspiration from examples here:
Entrepreneur Interview with Dan Hoyland: Don't just work hard but work smart as a new entrepreneur
Entrepreneurial Cambridge Brothers launch all-new free Digital Signing Plan in Doc2
EdTechX Speaker Interview with Chief Growth Officer at online tutoring platform GoStudent: Customised learning for confident learners and leaders
ClickDo – Who We Are & How We Help
We're a digital marketing agency that offers customized, tailor-made solutions for all your online business needs. We believe that a great business story is the best way of setting the record straight when dealing with your customers, competitors, investors, and so on. Therefore, we are offering bespoke and valuable business story publishing and writing services: https://business.clickdo.co.uk/your-story/
We can help you cultivate a perfect image whether for your business to consumer channels, or business to business liaisons.
The investment of £50 for having your unique business story published on our popular ClickDo blogs or having it professionally crafted and published by our experienced web content writer, Manuela Willbold, for a fee of £100 will give you an excellent return in value. Why?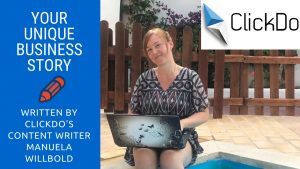 It's not enough to have a great story out there, it has to be pushed and promoted vigorously via different platforms using SEO-friendly content and techniques.
Modern marketing tools allow for your message to reach a larger audience more affordably and effectively and we have the skills and resources to do this for you.
Get in touch for a free consultation or meet up in our London offices and let's discuss ways of taking your business to the next level. Make your business story count!
Author Profile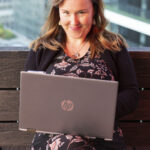 Blogger and Educator by Passion | Senior Online Media & PR Strategist at ClickDo Ltd. | Contributor to many Education, Business & Lifestyle Blogs in the United Kingdom & Germany | Summer Course Student at the London School of Journalism and Course Instructor at the SeekaHost University.