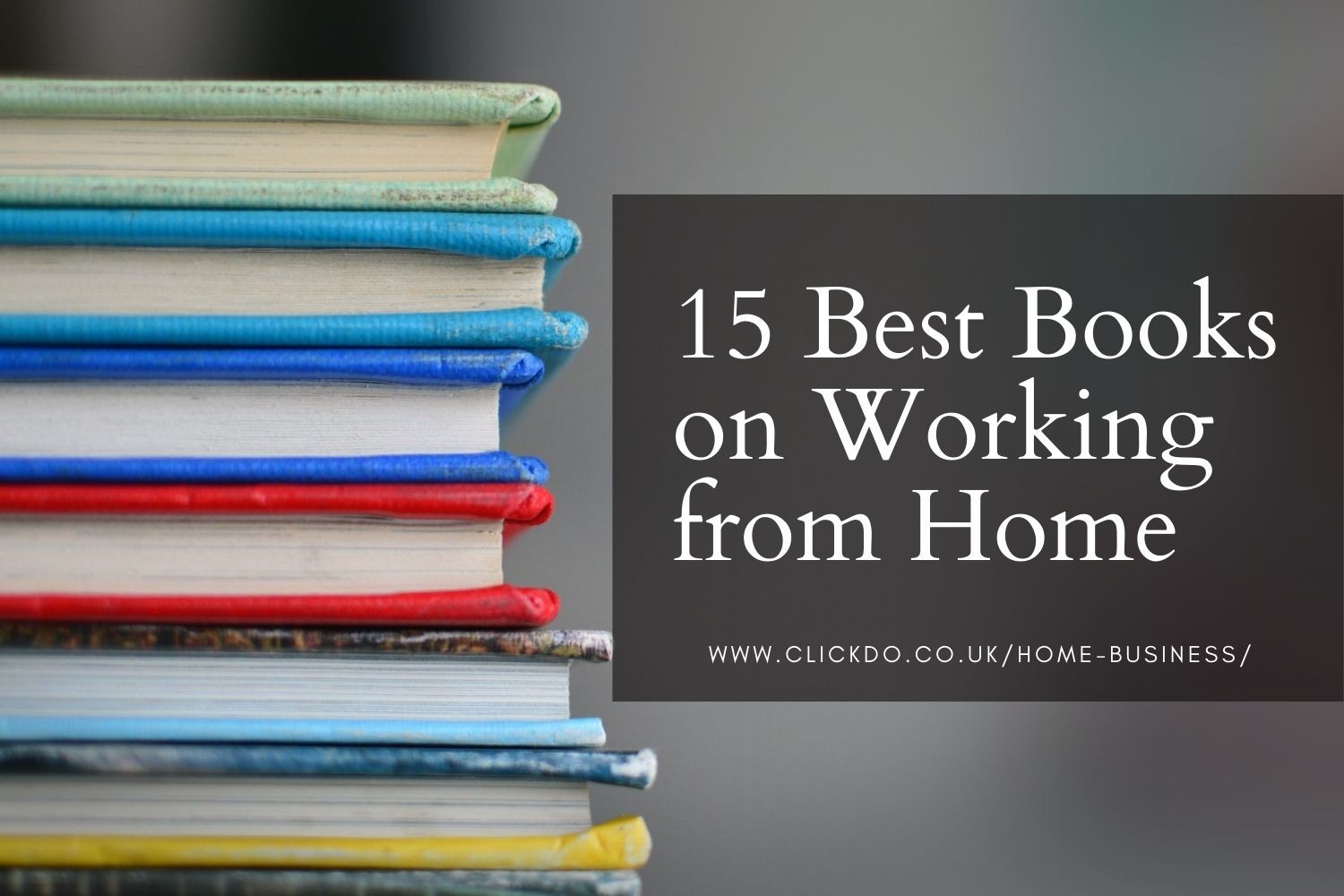 15 Best Books on Working from Home
Working from home is part of the new normal.
Just because it's a regular thing in today's workforce doesn't mean it feels natural or easy for everyone.
If you want to make the most of your time working from home, why not learn from the experience of those who have already been doing it successfully for years?
These 15 books each offer a little piece of the puzzle that can help you become the most productive version of yourself while you work remotely or from home.
1. Working Remotely: Secrets to Success for Employees on Distributed Teams
By Teresa Douglas, Holly Gordon, and Mike Webber
Where most books focus on self-employed people who work from home, this guide is aimed at employees who work remotely for a company. There are a lot of good lessons on organizing yourself, staying connected with the rest of your team, and continuing to network for career advancement.
Although the target audience is employees, the remote work skills you learn here can help anyone get into the right mental frame of mind to work as productively as possible. You can apply the strategies anywhere to formulate a healthy work plan for yourself in your home office.
2. The Remote Facilitator's Pocket Guide
Looking for books about #remotework? Our book, The Remote Facilitator's Pocket Guide, is getting lots of love from reviewers 💜. Get it on https://t.co/dvLaSwplwr! @amazon pic.twitter.com/AmB5Du5mhI

— Kirsten Clacey (@KirstenClacey) October 18, 2022
By Kirsten Clacey and Jay-Allen MorrisRemote, meetings are one of the worst parts of working from home, but books like this one help you make it easier than ever to do remote meetings well. Learn expert techniques to host remote meetings with confidence and effective collaboration.
Follow the steps outlined in the book to improve the quality of your video meetings, increase your awareness of others in the call, and turn the meeting into a productive use of everyone's time.
3. The Ultimate Guide to Remote Work: How to Grow, Manage, and Work with Remote Teams
The @Zapier Ultimate Guide to Remote Work https://t.co/68JxWfc8Gz pic.twitter.com/qNCbrzdxYt

— Mike Taylor (@tmiket) September 8, 2019
By Wade Foster
Wade Foster, CEO of Zapier, has been a work-from-home advocate since 2011. In his book, Foster talks about the ins and outs of remote work from first-hand experience over more than a decade.
This is a great resource for both those who run remote teams and those who work in them. You'll find a lot of wisdom to help you optimize your work-from-home situation and stay on track for success.
4. Work from Home Hacks: 500+ Easy Ways to Get Organized, Stay Productive, and Maintain a Work-Life Balance While Working from Home
You haven't mastered working from home until you're playing red light/green light with your child, dog, and partner!! https://t.co/4ZTxd4jKWt

— Aja Frost (@ajavuu) February 19, 2021
By Aja Frost
No matter your personality, work style, or job, you're likely to find useful tips in this book to help you improve your home office and at-home workflow. You'll find actionable productivity and time management hacks to help you boost your productivity while working from home. There are tips that address everything from arranging your workspace itself to setting up background noise and regulating your morning routine.
Reference this guidebook as you need it and you'll make the best of the benefits of working from home while canceling out as many of the negatives as possible.
5. The New Corner Office: How the Most Successful People Work from Home
By Laura Vanderkam
Vanderkam interviews successful remote workers and references her own experience working from home for nearly 2 decades to help you find a system that works for you to be productive, creative, and healthy at your home office.
Learn from those who have been working from home successfully for years. Avoid common mistakes and take advantage of proven strategies without having to go through the painful trial-and-error process yourself.
6. Working from Home: Making the New Normal Work for You
We all have our own understanding of the world of work.💼 Some would call this "culture", but at a more plainspoken level, it's just a set of beliefs.

📚Click here for more on Success from Anywhere 👉 https://t.co/92mtjVMzZi #futureofwork #career pic.twitter.com/fqSzQoFJPl

— Karen Mangia (@karenmangia) August 29, 2022
By Karen Mangia
This is a great resource for those who are new to working from home. You'll get a beginner's perspective to help you start strong and avoid common pitfalls like burnout and distractions.
Since this book was written in 2020, it also includes a lot of great information about online meetings, helping you get around zoom fatigue and plan for success in a virtual workspace. Mangia goes a step further by giving you tips for online presentations as well.
7. Surviving Remote Work: How to Thrive as a Leader and Entrepreneur in the Remote Age
Happy Canada Day!! 🇨🇦

Don't forget that my Audiobook is out! and you can get it on all these platforms:

Itunes: https://t.co/FkVBaSFCCH
Amazon: https://t.co/9seW6clLo1
Audible: https://t.co/4mq5H24Ia4 #remotework #CanadaDay #WFH #remote #managers

— Sharon Koifman (@KoifmanSharon) July 1, 2022
By Sharon Koifman
Written for leaders and entrepreneurs, Surviving Remote Work is one of the best leadership books that focus on how to lead a remote business effectively. You'll learn about creating a positive company culture for your virtual team, hiring and onboarding new team members, and managing relations between team members.
Beyond the people management aspect, you'll get some insight into how to set up an effective virtual communication system and how to deal with data storage, sharing, and security. This is a must-read for anyone leading a remote team.
8. Work from Home Superstar: How to Stay Focused and Rock Your Day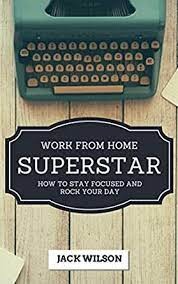 By Jack Wilson
Focus is one of the hardest parts of working from home. For anyone who's struggling to stay productive and focused working from home, you'll get tips for staying on track throughout your workday and reducing or avoiding as many distractions as possible.
9. The Long-Distance Leader: Rules for Remarkable Remote Leadership
9. The Long-Distance Leader: Rules for Remarkable Remote Leadership by Kevin Eikenberry and Wayne Turmel

Each chapter details a core team management competency, noting how the behavior differs at a distance. The authors lay out nineteen rules for virtual managers. pic.twitter.com/u7PUypQZVI

— Saurabh (@a_remote_dev) May 15, 2022
By Kevin Eikenberry and Wayne Turmel
As co-founders of the Remote Leadership Institute, the authors have a lot of insight into leaders working with remote teams. Their aim is to demonstrate how you can apply the foundational principles of good leadership to the remote team management as well.
This book is based on a model called the Three O's: outcomes, others, and ourselves. To complement this strategy, the book also talks about how to use technology for effective work rather than a distraction.
10. How to Declutter Your Home or Work Office to Improve Productivity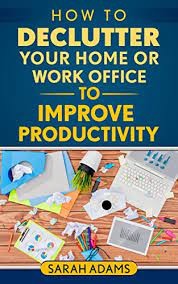 By Sarah Adams
Do you struggle with organization? This book addresses organizing your workspace and creating systems to help yourself stay more organized.
It doesn't matter at what point you're starting. You'll get practical advice about how to start from nothing and build good organizational habits one step at a time.
11. The Home Office Handbook: Rules of Thumb for Organizing Your Time, Information, and Workspace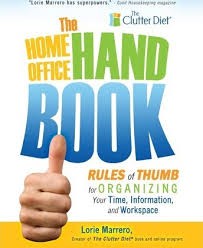 By Lorie Marrero
Unique among work-from-home books, the author Lorie Marrero is a professional organizer giving her perspective on how to make working from home a less stressful experience.
Along with the book, you'll get access to printables and bonus videos to provide a more tangible benefit for you in the long term.
12. Balanced: Finding Center as a Work-at-home Mom
By Tricia Goyer
Goyer takes a look at a specific group of work-from-home professionals: moms, or more broadly, parents. If you're working from home while also caring for your family, normal advice for working from home may not always apply.
This book helps you look at working from home from a more holistic perspective, bringing family time and normal home responsibilities into the mix. The focus is entirely on making your situation work for you rather than basing your version of success on how you compare to others.
13. The Remote Worker's Guide to Excellence
By Eryck Dzotsi
This is a shorter read that goes over a lot of the basics for successfully working from home. After reading this, you'll be better prepared for staying productive at home and creating an environment that helps you work well without distraction.
14. There's No Place Like Working from Home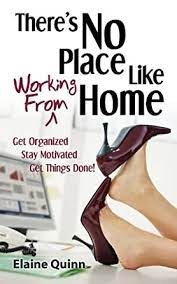 By Elaine Quinn
Working from home doesn't have to be stressful or unproductive. Time management consultant Elaine Quinn gives pointers in this book to help you deal with everyday communication tasks, avoid isolation, and prevent procrastination.
Time management is one of the most difficult aspects of working from home, so Quinn's book is a timeless read that can make it easier for you to establish a healthy balance between your work and your daily life.
15. The Art of Working Remotely
By Scott Dawson
Remote work is a skill you have to learn on your own. No matter what field you're in, you learn a skill as if you'll be working with others in person. This book aims to help you learn to work from home, starting from day one.
Set up your workspace, build helpful habits that foster success, and learn how to thrive even as you work remotely.
Conclusion
If you're working and earning from home, take the time to learn from others who have years of experience doing the same.
Set yourself up for success by building good habits from the start. Don't get stuck later on by falling into traps you could have prevented.
With these books and others about working online or remotely, you'll be able to learn what it takes to do excellent work from home without having to make all the mistakes yourself.
About the Contributor
Georgi Todorov is the founder of ThriveMyWay, a place for online entrepreneurs, bloggers, SEO specialists, and freelancers to find success in their own way.
LinkedIn: https://www.linkedin.com/in/georgitodorovbg/
Twitter: @GeorgiTodorovBG