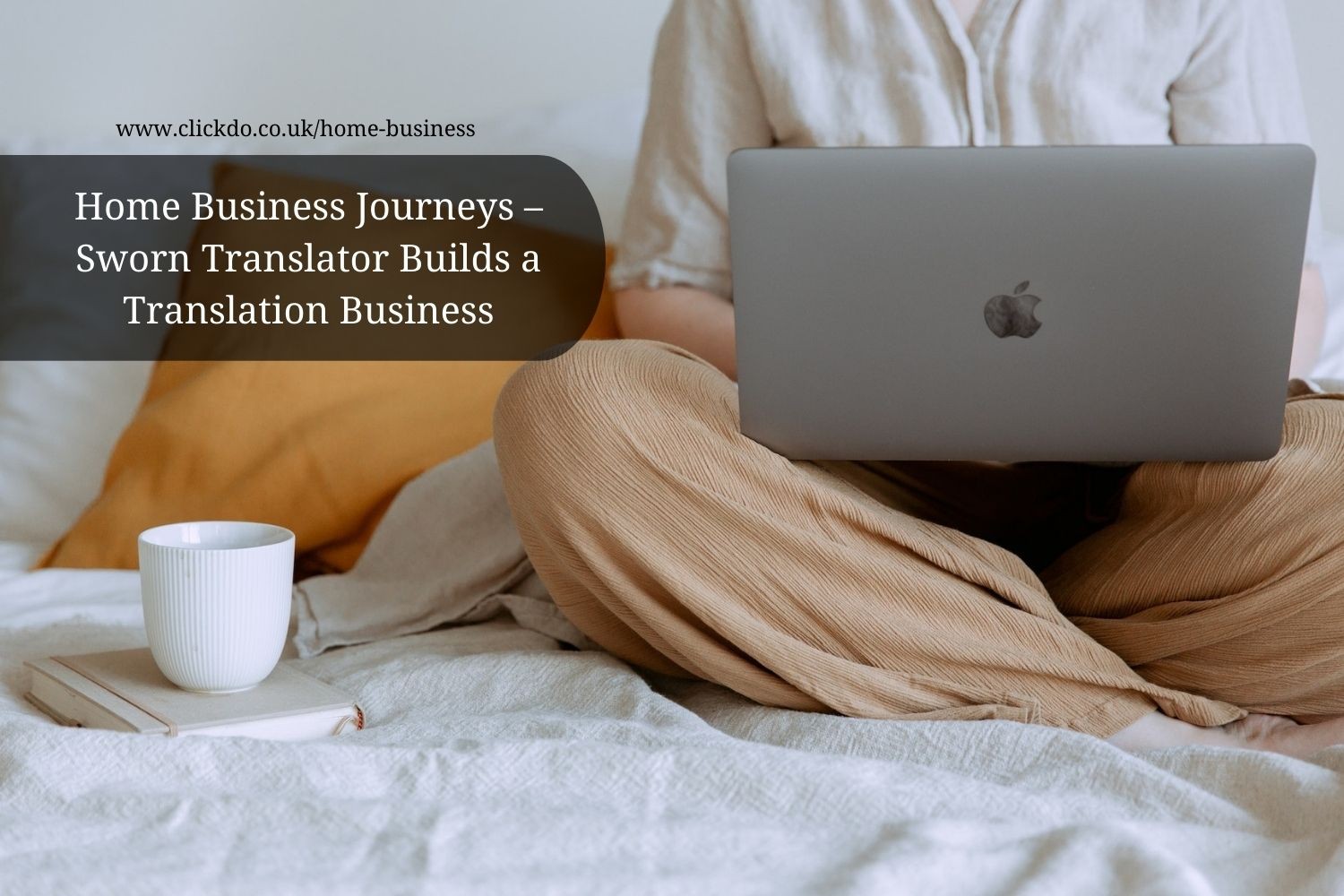 Home Business Journeys – Sworn Translator Builds a Translation Business
At ClickDo we are inspired by people who have made their dream job or home business reality to earn a living from it. We interview people, who follow their passion and work incredibly hard to establish a full-time business that pays their bills and more.
Find out how Alexandra Bekavac, a successful sworn translator based in Germany, has established her translation home business first as a side hustle, while working in full-time employment and later as a full-time mother to fully focus on her passion.
1. How Alexandra's Translation Journey Started
As a bilingual speaker of German and Spanish, Alexandra has always had a talent for language learning and her passion for traveling and communication meant that she chose to train as a sworn translator after completing her A-levels.
However, she didn't go straight into a translation job after graduating but started her training as a hotel manager in the hospitality sector, due to her passion for travel. After having worked in top luxury hotels in Germany like the Maritim Hotel or the Marriot Hotel in London, she decided that she wanted to utilize her communication skills more and worked as the PA of a CEO in the pharmaceutical industry.
Here she was able to learn more languages such as Italian and used her translation skills more while also doing a few translations on the side as a freelance translator. When she went on maternity leave, she realized that working from home would be the most convenient option to combine childcare with furthering her career. So, she invested in building her freelance translation home business by building a services website and investing in Google Ads and SEO. And very soon the translation inquiries started rolling in.
2. How Alexandra Established Herself as a Translator Online
She uses a variety of online platforms in relation to the type of translation and intercultural consultation she offers:
Alexandra's Translation website is used to specifically showcase the different types of translations she can provide and the types of official documents she can translate. She also uses it to educate about the different areas of German/Spanish or Spanish/German translations that may be required in various formats.

Alexandra's Consultation website mainly focuses on clients looking for support with Spanish and German communication such as phone calls, email correspondence, customer support, and intercultural relationship building. On her blog, she provides useful tips and insights about intercultural differences in both cultures she translates for and how to deal with them.

Another resource Alexandra uses is Facebook. The posts she shares here are all about her work with regard to intercultural aspects or questions her followers have or recommendations and useful tips.
These three platforms cover her main online presence, but she also uses business listings and directories such as Yelp to get exposure for her home business.
3. How Alexandra Built her Freelance Translation Business
There are lots of ways to approach this and the journey is different for everyone. It can also depend on the focus of your online business. For example, a web content translator would mainly work online with their clients while an interpreter meets their clients and mainly translates spoken word communications.
Because Alexandra trained as a sworn translator, she is certified to translate official documents such as birth certificates from Spanish into German and vice versa. Meaning that her main translation jobs could be executed from home. So, she mainly focused on document translation as this is a specialty only specially trained and certified translators can deliver.
Through research with SEO tools Alexandra and her husband discovered the vast demand in her local area for Spanish/German translations because many Latin-American ex-pats moved to their hometown Nuremberg in Germany for work. Upon publishing her website, they refined the web content on her website according to the search terms relevant to her target audience. They also invested a set monthly budget in running Google Ads targeting this audience they had identified.
Shortly afterward, Alexandra started receiving inquiries daily that kept her so occupied that she decided to fully focus on translations. She started getting reviews and clients would recommend her to others. She established her name as a top Spanish/German translator in Nuremberg and received several orders per day. Great service advertises itself because positive reviews and mentions on social media also improved the authority of her website on search engines. Within a few weeks after deciding to go full-time she was earning a higher income than she had anticipated. Obviously, with a freelance business, the income is not steady and varies, the beauty of it is that you're flexible and can always find alternatives or additional income streams while working from home as we show in this best online businesses guide.
4. Best Tips and Tricks for Freelance Translators building an Online Presence?
As Alexandra explains in her interview with Manuela, SEO was a vital strategy for the success of her business. Without the optimization of her website to increase organic traffic plus the Google Ads, she is certain that she would not have as many clients and inquiries as she did. That's why she recommends anyone learn at least some basic SEO skills, if they want to build a successful freelance online business.
She also stresses the importance of digital marketing skills as she realized the potential of social media, especially for her industry. Connecting with the right target group through Facebook groups and sharing her information via her Facebook page has hugely helped her spread awareness of her services in her region.
Facebook and Instagram also offer paid ad placements and for some businesses, these prove very rewarding. You can promote your posts, your services, or products to reach a target audience with a minimum investment of £1 per day. If you want to learn more about Facebook Remarketing, check out our online course at SeekaHost University.
Alexandra also started building her business blog on her website as she understood the importance of connecting her services to questions her clients or acquaintances would ask her about anything related to translations or intercultural differences. Hence, why she also began to offer intercultural consultation as she saw a need for it.
Writing blog articles regularly with relevant keywords can boost the ranks of a website on search engines. So, when people search for "translator Nuremberg" for example, it will help her website to come up ideally on the first or second page so that she attracts more visitors. You can learn more about SEO-friendly content here or via Manuela's online course.
5. Alexandra Loves Her Work And Always Strives For More
Alexandra's home business journey is certainly a great example of how one can turn their talent and passion into a reality. She never stands still and as you can see in the interview below, she has so many more ideas she wants to work on in the future, one is more of a press work focus. Because one thing becomes clear in our home business journeys series: no matter what it is you put your mind to, with a full commitment and belief, you can achieve anything.
Listen to our full interview to get all the freelance translation home business insights from Alexandra or feel free to contact her via above mentioned channels. We at ClickDo are also always happy to help where we can with digital marketing, blogging, or web design, just get in touch with our expert team here.
Read our Remote Working Jobs Guide or Home Business Guide featuring 48 Home Business Ideas, if you're still unsure which home business to pursue. You can also check out the Make Money Online in Germany Guide for more specific information about this country's online job opportunities.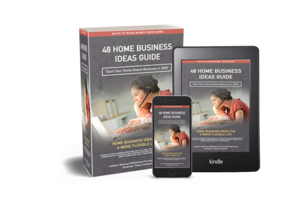 Author Profile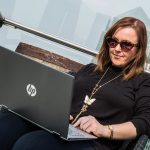 Blogger and Educator by Passion | Contributor to many Business Blogs in the United Kingdom | Fascinated to Write Blogs in News & Education I have completed a journalism summer course at the London School of Journalism and am an eBook author.