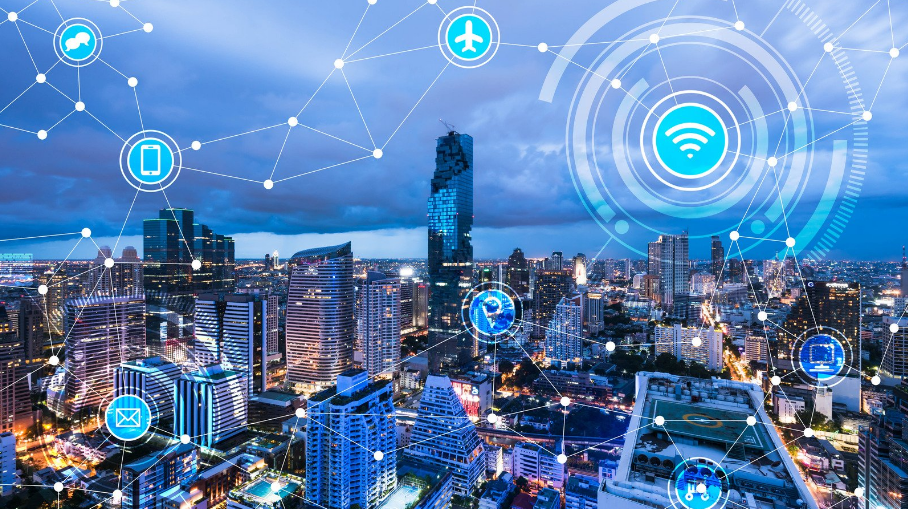 How to Improve Your Hotel Internet Connection Speed and Range in the UK?
Hotel guests of the UK often encounter the problem of free but slow hotel internet connection in their rooms, but when they pull out their laptops, they find out that the hotel internet signal is too weak. Hotel advertisements usually have free and fast Internet, but you get the opposite effect when you use the service. In addition to the hotel's internet setup being key to ensuring you get the best possible speed, there are also ways to enhance hotel wifi signal strength when it is inaccurate. Here are some tips on how to Improve Your Hotel Internet Connection Speed and Range in the UK
How To Improve Your Hotel Internet Connection Speed And Range In The UK?
1. Consider Using a Professional Router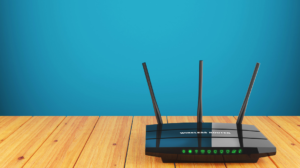 Unlike a modem, a router connects to the Internet. Modems connect to your network, while routers allow you to share your Internet connection with multiple devices. The most common way to connect to the Internet at home is through a modem that also acts as a router, but for hotels, more than one router is needed to spread the signal, and a quality, vital, and sturdy modem is necessary. A business-class router will provide you security, speed, and scalability to small businesses. In addition to providing fast Internet access for your guests, it should be easy to expand your network, which is helpful if you want to add more routers. Due to this, we recommend the following modems and wireless routers for your hotel.
2. Invest In A Wireless USB Antenna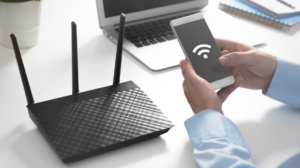 Although using free Internet is not safe, you can use one of the top VPN providers in the UK for privacy. But that will not solve your slow internet problem. With USB wireless antennas, you can improve both the range and the speed of your internet. You can improve your wifi signal no matter where you are using this. Additionally, this method of solving your problem is cost-effective. Despite their small size, they require more power than your internal antenna, so remember to plug in your laptop when using them. If you boost the signal when working online, you can usually do so from home.
3. Make Sure The Computer Is Plugged In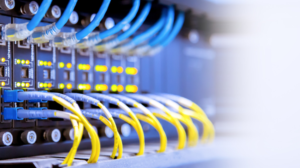 As your laptop runs on its battery, it moderately reduces the energy supplied to the resources that require the most power, and the screen becomes somewhat darker when this occurs. But the laptop's energy efficiency doesn't end there. The extra energy that you might get from plugging it in could well enable you to do whatever you need to do faster. This is the most straightforward method to protect your internet connection.
4. Go For A Walk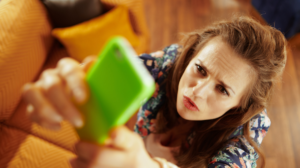 The closer you get to the router, the better your connection will be. You can walk around the room, into the lobby, or down the halls. If you work in a hotel lobby or other unusual area, you can work faster even though it is not the easiest method. With tools such as NetSpot (Mac), you can find out where the most robust internet connections are so that you stay there for some time and solve your problem. Using this search engine, you may find nearby hotels with free WiFi where you can do your work in the lobby while you wait for your room. Using this method, you can solve the problem of slow Internet without having to pay a fee.
5. Change Router Position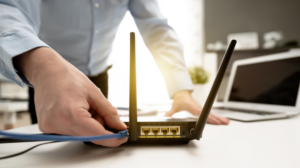 Suppose you are already using a router but still not getting a proper internet connection in your hotel room. Look for your router in a faraway corner, underneath your desk, and on the floor. Maybe that's the main problem you're facing. You should relocate your routers to a central location and hang them from the ceiling if possible. Simply purchase a long Ethernet cable and move it away from your modem and router if you don't want them to be next to each other.
6. Connect To Hidden Wireless Networks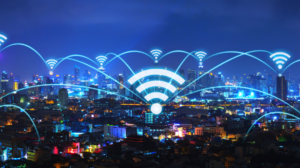 For hotel staff, most hotels offer free wifi. In contrast to hotels, you may find them at airports, train stations, and bus terminals, where companies provide them for their employees without cryptographically encrypting the signal and only concealing their public names. Getting any help will be tough; however, you can find hidden gems with Netslumber (Windows) and Kismac (Mac). This one is a convenient way to solve your slow internet problem.
7. Make Your Laptop A Wifi Predator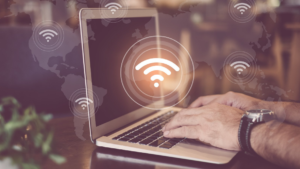 You can modify how much power the network card gets and how aggressively it monitors wireless signals on a number of computers. You can use an online tutorial to make your laptop a wifi signal predator. After you understand the process, you will be prepared to use it for the rest of your life. When you replace the original firmware of the underperforming manufacturer with DD-WRT open-source firmware, your underperforming router could become an ultimate signal predator. For this process, you need to learn how to make that with the help of online resources like tutorials.
Conclusion
The following are simple ways to boost your hotel room's internet connection. An interesting fact of the problem is architecture as concrete and brick walls of the hotels are the most physical objects that absorb the signal. This can also be the reason for your slow speed. Signal problems can also be caused by other devices and kitchenware, as well as security cameras. It's for this reason that routers are often stuck in shopping centers and convention centers.
Author Profile
Blogger by Passion | Contributor to many Business Blogs in the United Kingdom | Fascinated to Write Blogs in Business & Startup Niches |