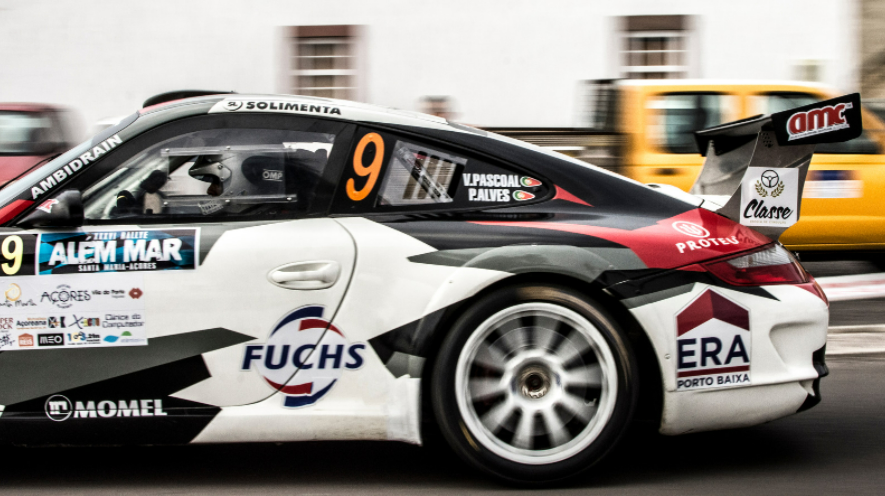 12 Ways to Promote Your Business with Custom Stickers
Are you desperately looking for some strategies to promote your business but you do not know where to look anymore? Well, then it is time to stop searching for big and complex solutions. As always, keeping things simple it's the best solution for resolving your problems. Fortunately, there are companies like Camaloon.com/en that work to make that possible for you. On their website, you can find all types of solutions available. They will facilitate you in the process of building your marketing campaign by personalising your products or helping you build a print on demand service. Make sure to check out their website as they are one of the top leading European companies with more than ten years of experience in the sector.
Simple solutions for complicated problems
Have you already thought about ideas to grow your business using custom stickers? Yes, custom stickers! They are one of the best solutions to promote your business. The right answer to your marketing doubts as they are extremely cost-effective. Think for a moment, what are the types of promotional products you have personally received and experienced when you purchased something from another brand? Wondering about this will help you pick up the best promotional products for your client's experience. Something that can potentially avoid being either too invasive or too invisible. For us, the answer to your problem is personalised stickers.
Custom stickers are very simple objects to design, order and ship to your office. It does not take much time to do all the above. Choosing them as one of your promotional products will save you time. In general, promotional products tend to occupy a lot of space. Nevertheless, custom stickers can be produced in large quantities but occupy very little space. Those are all very important and advantageous aspects of stickers. Overall, they can save you time, money and space. That's quite something already. There is more! Yes, there is much more, as we have put together an article that resumes the best 12 ways to promote your business with custom stickers. Let's dig into it together.
The importance of offline marketing
One last thing before presenting our list of 12 ways to promote your business with custom stickers. We want to make a brief stop to talk about the importance of offline marketing. Today's companies are investing a lot in online communication and digital marketing. They are doing this and rightly so. The world has changed a lot and one of the best ways to sell products and services is through the online world. However, how are you going to make people search for you online if they do not find you offline first? Offline marketing deserves great consideration because it is the engine that can initiate or increase your business growth.
We find stickers a very effective instrument to promote your business because they can be a powerful instrument of offline marketing. The characteristics mentioned above, which were related to fact that they can allow you to save money, time and space, are crucial to why they can be the perfect offline marketing tool. Offline marketing works effectively. It helps you attract the public and invites it to join your community, to be more curious about what you do and what you are selling. Nothing else, nothing better than personalised stickers can be able to do that well enough to create significant results for your business.
How to promote your business with custom stickers?
As we said above, we have put together 12 ways to promote your business using custom stickers. Those methods, practices and ideas are going to help you make your business shine brighter than ever. You will see your brand identity get more attention. This will automatically translate into acquiring new customers and selling more of your products and services. Promotional products prove in a fast way how a marketing campaign can be effective to increase sales numbers and allow your business to grow more and more.   This is the main reason why we would like to give the deserved attention to stickers. They can help you make your business stick in the mind of your clients. Plus, nothing else can boost your sales so fast and cheap.
Let's have a look at the 12 indications we have prepared for you:
1. Logo stickers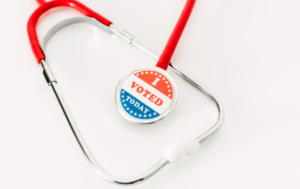 To start, your business needs to have the simplest of all types of stickers if it wants to be remembered: the logo sticker. For some, this might sound obvious, but it is never too obvious. Plus, we do not want you to take the risk of forgetting about the essentials. The simple fact that your business exists is not something obvious to all consumers. Although, thanks to logo stickers it can be! Without them, a business will never be able to show its real potential or have a chance with its competitors. To be recognised and to be remembered, are some of the most important aspects to take into consideration in business. Today, there are so many different types of stickers available that will allow you to be original. Make sure you will not miss this opportunity.
2. Business card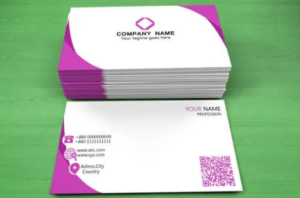 Like above, a new must have is the business card sticker. You can choose a rectangular sticker and personalise it as you prefer. Today stickers can be made of different materials. Paper, for example, can suit packages. Transparent stickers might look better on glass doors, while vinyl stickers can go inside your document folder ready to be given to your clients. The more people are going to receive it, witness it, find your personalised stickers, the more people are going to be familiar with your brand. This will lead them into being more curious about you. People are going to try to know more about your business products and services.
3. Badges
The use of badge stickers can help you during public events and office events. You can write your company's name, your name or the name of your co-workers.  During public events like conferences and fairs, it will prove to be fundamental. Badge stickers are going to make your clients understand who you are and for which business you and your colleagues are working. This is important to allow your clients to meet you and your personnel, interact with you and recognise your colours. During office events, they will help your employees manage to avoid embarrassing moments of forgetfulness or get to know each other more effortlessly. Especially in big companies, it is difficult to remember everybody's name. This will facilitate everything while promoting your business identity.
4. QR code stickers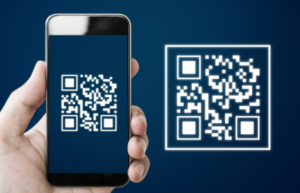 QR codes have entered our daily lives. Especially since the covid-19 pandemic started. Public institutions, artists, and businesses have been using them broadly. From documents forms to menus, from artistic performance to curriculums. QR code stickers can serve you in an infinite number of ways. Part of your marketing campaign can include the QR code method easily. As the code will be printed on a sticker you will be able to stick it on everything. Things like tables, doors, walls and bags. Make sure to make your sticker look appealing and to add a call to action that can stimulate your public to go scan the QR code.
 5. Stickers to put on everything
Stickers can also be used simply to allow people to personalise their possessions as they prefer. Create your stickers so that your employees and clients will be able to stick them to their agendas, bicycles, helmets, motorcycles, laptops, cases and water bottles. Vinyl stickers will be the best option in this case as they are very resistant but at the same time easy to remove. Another plus is that they can also be made with a transparent background. This will increase your brand awareness as people will be going around exposing your business identity. You can also decide to add to your stickers your social media names and codes. It is super important to have your offline marketing strategy work coherently with your online marketing plan. Stickers will allow you to reach your audience and encourage them to follow you. From then on you will have a chance to communicate with them also through your social media.
 6. Personalise your packaging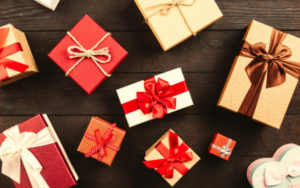 Another opportunity to promote your brand is by making it recognisable. To differentiate your packages with personalised stickers can be a very smart move. It will make you look unique. Everyone is going to recognise you. Your entire office, the delivery officers and especially your clients. You can use paper stickers and polyester stickers. Order stickers on roll to make it easier to apply them to your packaging.
7. Giveaways
Stickers can be the most convenient tool to organise giveaways. Whether you are organising a giveaway of one of your products or taking part in a public event, stickers will always be a great way to promote yourself. They are not invasive, they are interactive and not too formal. Way better than a simple paper business card. So, if you are organising the giveaway of a product of yours, make sure you will insert plenty of stickers in the product's packaging. Your clients will be thrilled to find an extra surprise and they are going to apply them wherever they want. Instead, if you are taking part in a public event, let people take a sticker for free while they pass by your stand. It will work as a business card. They will be able to remember your name and associate your brand identity with what you do. Not bad, right?
8. Vehicles
Probably one of the most effective ways to advertise your brand and make people remember you is by creating stickers for vehicles. Imagine applying the stickers on a car or a van. They will be going around with your brand identity on the side of the vehicle. This will be less expensive than paying for other moving advertising spaces like buses and coaches. Once again, stickers will prove to be tremendously cost and time effective.
9. Wall stickers and glass decals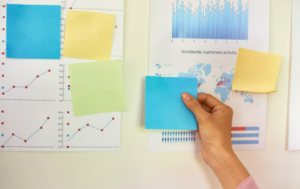 Same as above with wall stickers and glass decals. They will leave your colleagues and clients even more amazed. Wall stickers and glass decals are a modern solution. Their use has spread in the business, but it is still not too obvious. For this reason, they are a great opportunity to make an impression on the public. Personalise your offices and shops with these types of stickers. Design it to improve the atmosphere of your workspaces and create an incredible visual experience for your customers.
 10. Tech decals
Decals are stickers that can serve numerous occasions and items. They are not more complex than regular stickers. The only difference is that decals allow you to create a more interesting design. When applied decals become part of the object to which you attach them. People would not notice the difference, but they will feel it. Decals can be designed to be more subliminal instead of being too obvious. Imagine the back of your laptop or your smartphone. The frame of your television devices and the covers of your tables. All these devices can be personalised to look amazing. Especially to the eyes of your employees and clients.
11. Street decals
Something very effective for your shop entrances and for marketing your events is street decals. They can serve you to do guerrilla marketing as you can apply them on public land. In some countries, you may need the authorisation to do so. This is because this practice has now widespread with great marketing success. You can also apply them in your office building to give indications to find your studios. One thing is for sure, street decals are a unique way to promote your business.
 12. Labels and sheets
If you are sponsoring an event or hosting one you might want to take into consideration sticker labels and sticker sheets. They are very convenient since, in both cases, you are going to need a lot of stickers to personalise items and offer your stickers to potential clients. Sheets are probably better to personalise items, while label rolls are better to offer to your clients. Both can be made either in plastic or paper material. Order stickers like sheets and labels to save up on your expenses and space to store your promotional material.
Summing up
In this list, you can find interesting ideas to promote your business. There are many potential strategies to use stickers. Now you have a guide to help you decide which type of stickers to use and how. As we have seen there are multiple ways to use stickers and they are all effective in terms of cost, time and storage space. Overall, we have talked about brand exposure, guerrilla marketing, personalising packaging, creating offline and online marketing strategies, visual design and communication tactics. Stickers are a simple solution to confusing and complex marketing problems. The simple solution, the perfect solution.
Author Profile
Blogger by Passion | Contributor to many Business Blogs in the United Kingdom | Fascinated to Write Blogs in Business & Startup Niches |