GDPR aftermath – how businesses can cope
Since yesterday, May 25th 2018, the new EU legislation on data protection called "General Data Protection Regulation" has come into effect all over the world and already problems for small and big businesses have emerged!
Specifically, tech companies appear to have been struggling with the implementation of the changes in data protection. Services like Pinterest's news-clipping service Instapaper couldn't adapt their privacy settings and policies in time and had to bar users from the EU so they can't be fined for not being compliant (fines are up to 4% of annual global turnover or €20 Million, whichever is greater).
Some smaller online businesses had to even remove their services or products so their European clients can't access them. They deleted all their EU client's data records they held in fear of facing huge bills. It appears that certain smaller businesses are struggling to comply with the latest regulation as they claim they don't "have the resources bigger companies have".
But also, big players like Google and Facebook have had to face complaints about their updated privacy and data protection policies. The main problem it is claimed by privacy group noyb.eu is that these companies' users don't really have a free choice as, if they don't consent to the new terms and conditions, they can't access the services fully. Users should clearly have a yes or no option for the use of their data and giving their consent, no matter what. For more information on GDPR see our previous article https://clickdo.co.uk/blog/gdpr-for-business-website or get tailored support here  https://clickdo.co.uk/gdpr/.
Obviously, the established and wealthy businesses will have a legal and technical support team to deal with all these issues swiftly and they will surely resolve them in no time. However, for start-ups or small businesses the new law presents a lot of additional work and challenges, which is why ClickDo Ltd. have set up a checklist for small business owners as well as a GDPR Implementation Service to offer the support needed to comply with the latest legislation. To avoid possible complaints or even fines check  https://clickdo.co.uk/gdpr/compliance/. Be on top of GDPR and your business will be at the top.
Author Profile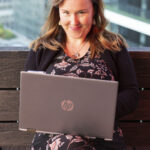 Blogger and Educator by Passion | Senior Online Media & PR Strategist at ClickDo Ltd. | Contributor to many Education, Business & Lifestyle Blogs in the United Kingdom & Germany | Summer Course Student at the London School of Journalism and Course Instructor at the SeekaHost University.