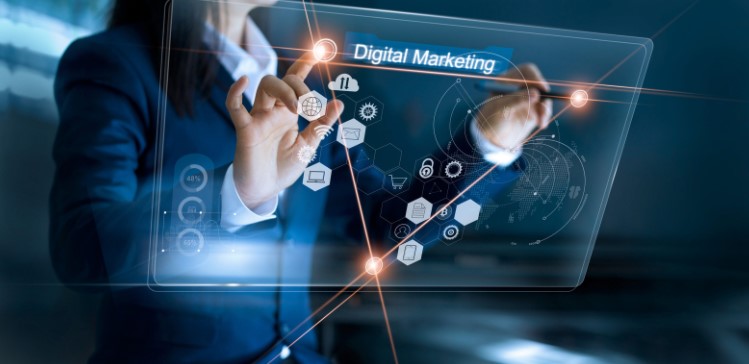 The 5 Pillars of Competitor Research – The DIY Digital Marketing Strategy Guide
Having a striving business online is not that of a challenge once you fire off your digital marketing strategy. Define your long-term goals (maybe you'd wish to be equally competitive to your industry's top ten businesses serving your area) and then set the step-by-step objectives that will help you get there eventually. Having outlined your path you are to delve a bit deeper into what kind of tools you need to pave your way towards the end goal. Well, in case you need some help here – let me guide you through the intricacies of drafting your winning digital marketing strategy.
First things first: what is your goal:
To outrank your competitors?
To steal their Google traffic?
To populate the search result pages with your brand name?
Imagine you could accomplish all these things with a single simple act – solid competitor research.
You've got that right: competitor research is the foundation for any efficient digital marketing strategy. If I am, to be honest, competitor research should be the basis of any marketing strategy, period.
So what are we to monitor as it comes to our competitors' online presence and tactics? Below I've listed for you the 5 pillars of competitor research that will guide you towards drafting your own digital strategy and excelling at it.

The Keyword Competitor Research
When you are working on your digital marketing strategy you are focusing your attention on search engines, particularly Google. In this train of thought how Google works – people enter keywords to its search bar in order to request access to the information they need. So in order to be able to reach your target audience, you need to show high in the search result pages for the most relevant and searched for keywords, right?
You might feel lost, not knowing where to start from when defining your optimum business list of keywords. Don't panic – it all falls down to conducting proper keyword competitor research!
Select your top competitors and monitor what works for them.
One simple idea is to enter an industry-relevant key phrase of your choice in Google, look up the top competitors that rank for it and inspect what kind of page they are ranking with for that particular key phrase, what are the specifics of the content on that particular page; what is its semantic core, what is its structure, its depth, and length.
Then get back to Google's search result pages and skim through the 'People also ask' results. They will give you valuable hints as to what related highly searched for terms might be. This is a free keyword research technique that you could us, etc.). This simple check is also pretty straightforward and easy to apply so you can use it on a daily basis.

The Content Competitor Research
Once you have a clear idea of what kind of keywords your target audience is most interested in, it's time for you to verify how your competitors integrate those keywords in their site copy. Scrutinizing what are their successful tactics towards building content around those keywords would help you quickly up your game according to the industry standards.
And when I refer to site content, don't limit your research to their blog section only. No, you should go over their product/service pages, their FAQ pages, their video content strategy, the images/photos they use, the infographics they create – go over every bit of text on their site – whatever seems to enjoy much attention or engagement – consider how to integrate it on your own site via the prism of our own business and think of how you could make it even better.
The CTA Trigger Competitor Research
The CTA triggers on your site are the ones that boost conversions and that have the power to prolong your site visitors' stay on your site. Don't underestimate your on-site CTAs but plan their execution accordingly.
Check how your competitors apply those:
Do they incorporate them in their page headers?
Do they list them in custom popups?
Do they use clickbait content?
Do they repeat the CTA in a dedicated section on the page?
Do they list a CTA button in the main menu as well?
What wording do they use for their CTAs?

The Inbound Links Competitor Research
References from 3rd party sites that Google considers to be of high authority can really boost your website in search result pages. Inbound links are a strong ranking signal so knowing what kind of backlinks your better-ranking competitors have is essential when building your digital marketing strategy.
Again if you are not investing in professional tools (like Ahrefs, Majestic, Link Research Tools, etc.) that will immediately reveal to you the given business' backlinks, you could simply type the given company and/or brand name and see which online media, blogs, and outlets refer it. Consider whether you could replicate such a referral by reaching out to the same journalist/blogger or series editor.
Categorize the links by site type and see if you could expand on the list with new opportunities of similar profile. For instance, if your competitors have a lot of links from their suppliers, initiate an outreach campaign to your own suppliers and request them to refer your business, or offer them to write a blog post on their site thus they'll have high-quality fresh content to show off to Google and you'd have a nice industry-relevant link to add to your backlink portfolio.
In any case, don't forget to pursue highly relevant backlinks in terms of business niche and location. This will strengthen the signals your site sends as it comes to the industry and area you cover.
The Social Media Competitor Research
Social media is getting more and more important for online businesses and it has become an integrated part of their digital marketing strategies. In this regard being aware of what your competitors have to offer to your target audience is what can help you outwit them.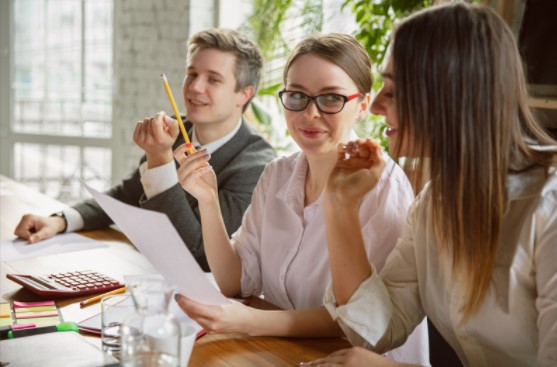 One of your competitors may enjoy huge engagement on Instagram thanks to their carousel posts, another may be excelling on Facebook with their well-thought paid campaigns, yet another competitor may be adding tens of new followers to their subscriber's list thanks to their YouTube Unboxing series. While you are free to explore new techniques on your own, it would be wise to try to cash in on some strategies that have proven to bring traction to your competitors.
Whatever you decide, make sure not to follow your competitors blindly and randomly. Identify what are their top traffic and conversion strategies, try to customize those to fit your company culture and tone of voice, adapt those to your brand and product/service, and add a spice of your own creativity and expertise.
And don't forget Woody Allen's tip "If you're going to steal, steal from the best."
Author Profile
Blogger by Passion | Contributor to many Business Blogs in the United Kingdom | Fascinated to Write Blogs in Business & Startup Niches |