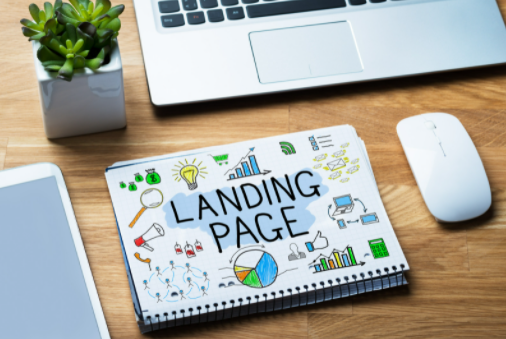 How to Create Effective Landing Pages?
By now, most business owners are aware of the importance of having a website. However, by today's standards, a website is the minimum requirement for any business that wants to have a thorough online presence. Landing pages are a great way to set your website apart from those of your competitors, as they are a chance to create a good first impression for your business.
If you haven't created landing pages yet for your website, this information might help you understand what exactly makes them effective. Keep reading to learn more:
1. Conversion Rate 
A landing page's conversion rate refers to the percentage of users that respond to your page's call-to-action (CTA). A CTA is a piece of content that is used to lead a viewer to perform a specific action. Some examples are when users make a purchase through a sales funnel on an eCommerce website, or subscribe to a newsletter. Good conversion rates vary between channels and industries but generally, for organic traffic, and conversion rate higher than 10% is acceptable.

2. Blink Test
The blink test is a window of time within which site visitors determine whether the page is worth their time. Generally, if your landing page is able to hold the attention of your users for more than three seconds, they've likely decided that your landing page is worth reading through.
Now that we know how to identify a good landing page, here are some characteristics that your site needs to have in order to meet these metrics.
3. Organized and Neat
It's important to take a well-thought-out approach to the design of your website. The theme and design of your landing page need to be coherent with what you're trying to advocate and with the nature of your business. It also helps to understand the tools that you're working with. For this, you're usually going to have to decide between unbounce vs leadpages.

4. Mobile-Friendly
 We cannot stress enough the importance of making your landing pages mobile-friendly. The rationale behind this is that the majority of web content is viewed through mobile devices. This means that if your landing page isn't optimized for mobile viewing, your website can be incredibly messy and difficult to view on various screens. This will also hurt your index ranking, as Google doesn't rank sites well without a mobile-friendly design.

5. Properly Optimized
 Even if your landing page is exactly what your customers are looking for, it's still going to fail to hit metrics if people don't stay long enough. People tend to click away from a page if they find that it's taking much too long to load. A safe way to ensure that your landing page loads quickly enough is to use a minimalist design and to have its coding checked and optimized.
Landing pages are an important component of your website. They enable businesses to present a page that's tailored to the user. It's important to understand how to use this tool properly for best results.
Author Profile
Blogger by Passion | Contributor to many Business Blogs in the United Kingdom | Fascinated to Write Blogs in Business & Startup Niches |