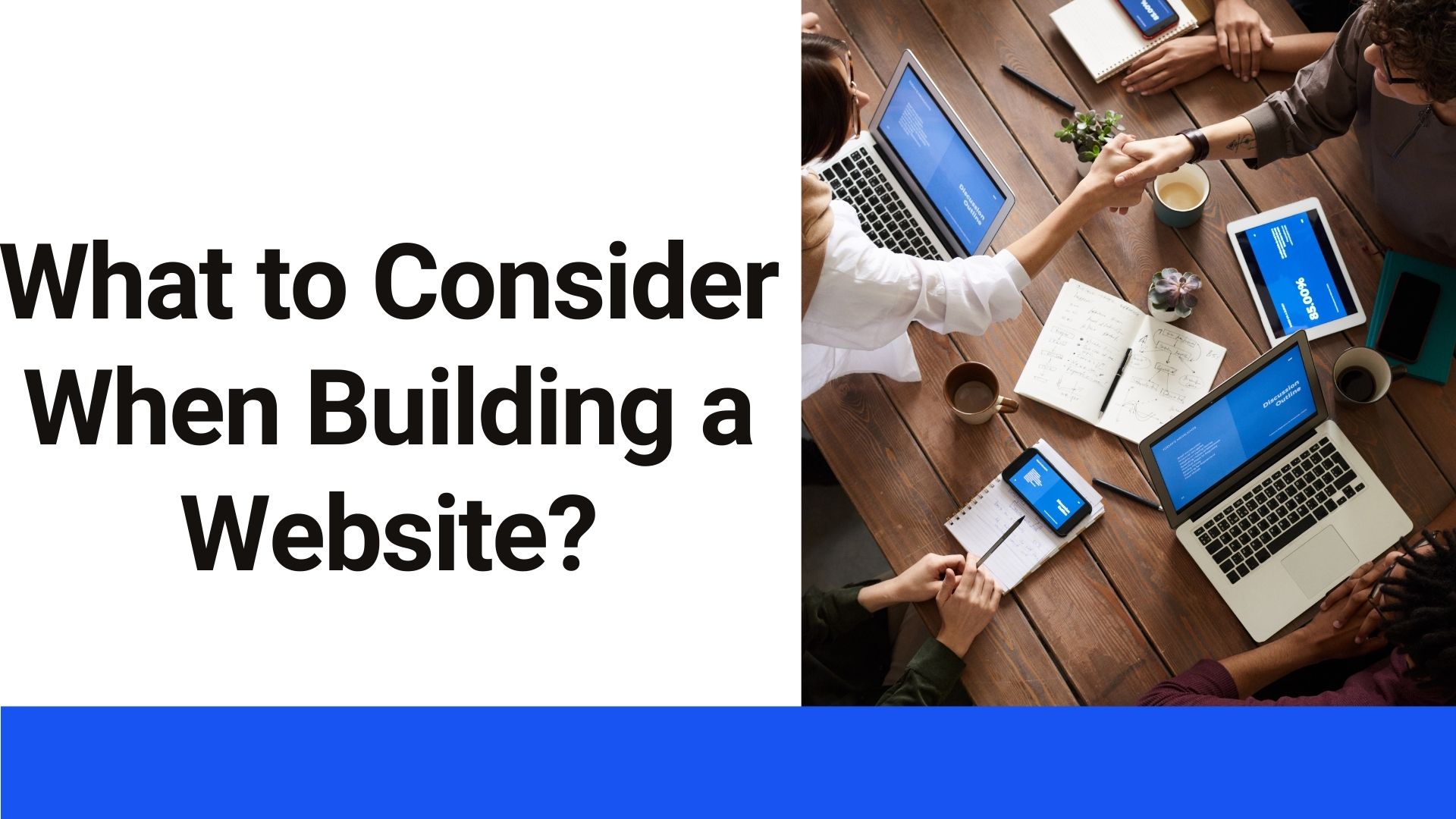 What to Consider When Building a Website?
It is to be expected that a company selling a product or service should have a website. Quite frankly, if your business doesn't provide this convenience for your customers, then you can hardly blame them for taking their business to a competitor that offers online interaction. Consequently, it's important to consider what you want your website to offer your customers, which is exactly what we will cover in this article!
Things to consider when building a website
Think About Your Website's Name
The name of your website should reflect your business, and, in most cases, the domain name will be the name of the business which makes perfect sense. You should bear in mind that your contact email address will be the same as your domain name, which is another reason to buy a domain name that is the same as your business/brand name. And there is the fact that an email sent from a business email address gives an impression of professionalism!
Your domain name is purchased from one of the many domain registrars available such as GoDaddy or NameCheap. We should also point out that a domain name can expire after a set period, so always make a note of this and renew it in time.

Choose a Web Hosting Service
A web hosting service is essential if you want your own domain name up and running on the internet. The majority of major internet providers will offer the service of web hosting, but it will come at a cost depending on a couple of things like the size of the website and the number of visitors.
Content, Aesthetics, and Functions
When you learn how to build a website, there are several questions you should ask yourself to prepare your web development strategy!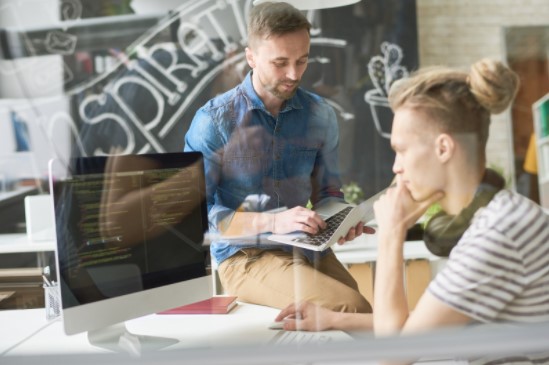 What will your customers see and think about the website experience? You should think about what your customers will require from your site. Think about what is important, what is useful, and what is unnecessary.
What is the structure of your site and how easy is it to navigate? Sending your visitors all over the website to find information will likely put them off coming back for more information, which is an essential part of the buyer behavior process! The more the visitor comes back, the more he or she begins to like your brand. Therefore, make sure your site is well structured with relevant internal links for further information!
Which fonts and colors will you use? The image of your webpage represents your entire business. You need to stand out, be relevant, and have appropriate content but also project an image that you would associate with your business. Fonts and colors are a hot topic in branding and brand image building!
What is a modern-day customer going to expect? Tools like payment process, accepted currency, safety, and mobile responsiveness are particularly important and so it is often advisable to hire the services of professionals, like writers and developers who will ensure all the industry-specific boxes are ticked. This also means researching your competitors!

Building a Website!
There is no reason why you cannot build a website yourself. Even if you have no coding experience, there are options out there such as website builders that don't require coding or web design experience.
Below are some vital points to consider when building a website:
Maintenance: There are website services that will take responsibility for any updates required if you are unsure. However, if you use a website builder, you will not only learn how to build a website from scratch but also website builders have teams of coders that keep their themes up to date which is included in your subscription fee and performed automatically when needed!
Expert Help: If you do build a website yourself, and you use a platform like WordPress, then it is advisable to seek professional help whenever there is a shred of doubt or where a developer is required to provide certain functionalities. Most of the time you will find a plugin that will add functionality to your website, but you also have to make sure you do not slow your site down with too many!
Responsive website: Having a website that is mobile friendly is imperative these days as the lion's share of web searches are performed via smartphones! If you use a website builder, your site will always be responsive and stay up to date with the latest tech!

 Here Are Some More Useful tips for creating a website!
There are several things to consider when creating your own website, but some things are more critical than others. Here are some top tips to consider when creating a website.
Stay fresh – As your product or service changes, you should update this information to keep your customers well informed.
Be accessible – There is nothing worse than being unable to find a company's contact information. Make it obvious how to get in contact, and also, ensure this information is up to date as it would look terribly unprofessional if it wasn't.
Attract site visitors – Put your web address on as much material as possible. Brochures, business cards, and advertising!
SEO – Search Engine Optimisation. When a potential customer is using a search engine to find a product or service, you want them to see your company displayed within the first few results. Try learning about SEO because when done properly, it can be extremely effective, and this is something a web developer can assist you with!
Author Profile
Blogger by Passion | Contributor to many Business Blogs in the United Kingdom | Fascinated to Write Blogs in Business & Startup Niches |