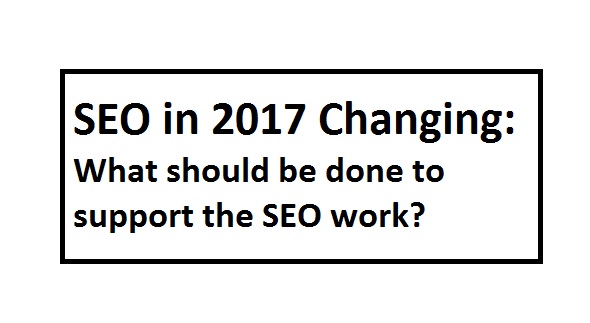 SEO in 2017 Changing: What should be done to support the SEO work
The SEO is changing drastically in 2017 and many business owners who used to enjoy large market shares in their niche are suffering due to low web traffic. Now, why is this happening?
If you search for a competitive keyword you can see there 4 large ad blocks popping up on the screen. Basically, the entire screen covered in the ads section and you can only see the organic search results when you scroll down.
So you see our clients who rank on top spots are not actually way bellow and their traffic has dropped. So what should be done?
Start PPC Google AdWords, even if your business website is ranking well organically.
So what should be done? – See what Search Engine Journal has to say:
Having multiple listings in Google (both paid and organic) can drastically improve your click-through rates and micro and macro conversions.
I've been telling most of my clients to start their PPC game and some of them are still reluctant to start PPC because they are so used to organically being listed (because I ranked them) and enjoying the free traffic.
We've done a great search engine optimisation work in waste clearance niche in London as the small business niche in London, and companies like Quick Wasters started to see the drop in leads and it's time they start their game with PPC Google AdWords.
Read > 8 Predictions for SEO in 2017 – Moz – SEO and Digital Trends in 2017 – Moz
Also, read > 11 Ways To Improve SEO In 2017 – Forbes
And this article > Local SEO in 2017: 5 simple ways to dominate local search and this Five quick tips to boost your SEO in 2017 | Search Engine Watch which will give you a comprehensive idea on how SEO in 2017 is changing.
Any business owner who used to enjoy the larger market shares with just organic search engine optimisation should start their PPC consultancy done by and expert. Logesh at ClickDo is the guy to talk for that. Arrange a free Skype call with him and he will run through what to be done to increase your leads, revenues and maximise your brand's potential on the web.