SEO Coaching
Learn Google Ranking from the #1 SEO Consultant
Are you looking for SEO coaching from the best in the game? Then you are on the right page, so get ready to learn the ART to Rank & Bank!
I will teach you the fundamentals of SEO and guide you to become a highly skilled SEO expert. I've done it myself and successfully ranked my own websites as well as hundreds of local business owners' websites in the UK.
The SEO coaching online sessions by the #1 SEO Consultant in London, UK will help you learn SEO skills to rank & bank in 2019 & beyond..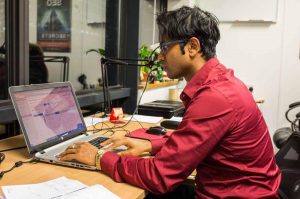 When I and my team at ClickDo finally developed the skill of ranking on Google, it felt like a superpower. I could literally take someone's business and help them make more money with online marketing skills.
It's almost like being able to turn dust into gold. I have developed a skill that can change somebody's life and what made it even more incredible is that not many people have this skill.
Very few people can rank on Google as it's a very competitive arena nowadays. If I really wanted to start a business and make money, it wouldn't be much of a problem for me today. In fact, I have set up several online businesses already and they're running well. Check SeekaHost or the UK Business Blog on Google and you'll see how they're ranking, if you search for "business blog uk" or "web hosting uk".
Why ranking on Google is tough?
Because there are millions of websites out there, but they all compete for similar or often even the same keywords. To reach the top spot on Google so they're found by as many searchers as possible is a REAL challenge.
That's why learning how to rank on Google has immensely changed my life.
I learned about SEO back in 2014 and started applying the skills to rank my first client's website, Quick Wasters, who to this date work with me. ClickDo has helped their business web presence reach the first page on Google for all of their lead generation keywords. Right now Dinesh at ClickDo handles this SEO project. He does it all as I have coached him with the best SEO skills.
SEO achievements in 2019
Over the years I have developed and built up my SEO skill sets to be better every day.
After having been ranking at the top for competitive terms like "seo consultant london" , "seo expert london" and even "seo specialist london" I started to receive hundreds of enquiries of UK business owners, SEO agencies and consultancy service providers asking me for help. I have therefore decided to coach a selected 10 people per month online or at our Canary Wharf office.
You can either opt for the exclusive SEO online training which will be conducted within a full day or you can split it flexibly into 2, 3 or 4 face-to-face sessions at our office. Either way, you'll have my full attention and I will provide you with everything you need to know about SEO for your unique online business.
And the highlight at completion of the coaching is that you will get free access to the local in-depth SEO Blueprint to even further advance your own SEO strategies.
I will guarantee you SEO expertise leading to online success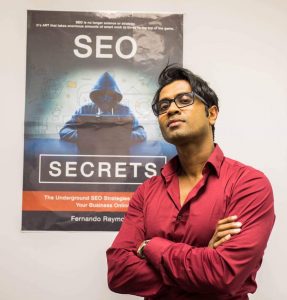 I have coached hundreds of people in person at our in-class training courses and thousands of people have taken my online SEO courses. They have successfully applied what they've learned from me and become experts in the field of SEO, ranking their own websites for their specific keywords.  Most business owners I coached started to do their own SEO for their websites and now save thousands of Pounds each month.
SEO is something that anyone can learn with the right coaching and guidance!
The process
What are your goals for learning SEO? What do you hope to achieve?
Would you like to rank local businesses? Create a passive income?
By telling me this you will help me create an individual plan for you.
You can add this information in the form below. If you prefer to speak directly with me, you can get in touch via email, booking an exclusive call with me.
To be coached by me, you will follow a specific process I have developed, which will very certainly lead to top ranks, if you stick with what I have taught you. My success formula has worked for many different clients and students and I can make it work for you with a 100% certainty. Ranking on Google isn't down to luck, it's down to understanding the system, learning the steps leading to online success and turning them into practice with determination and consistency.