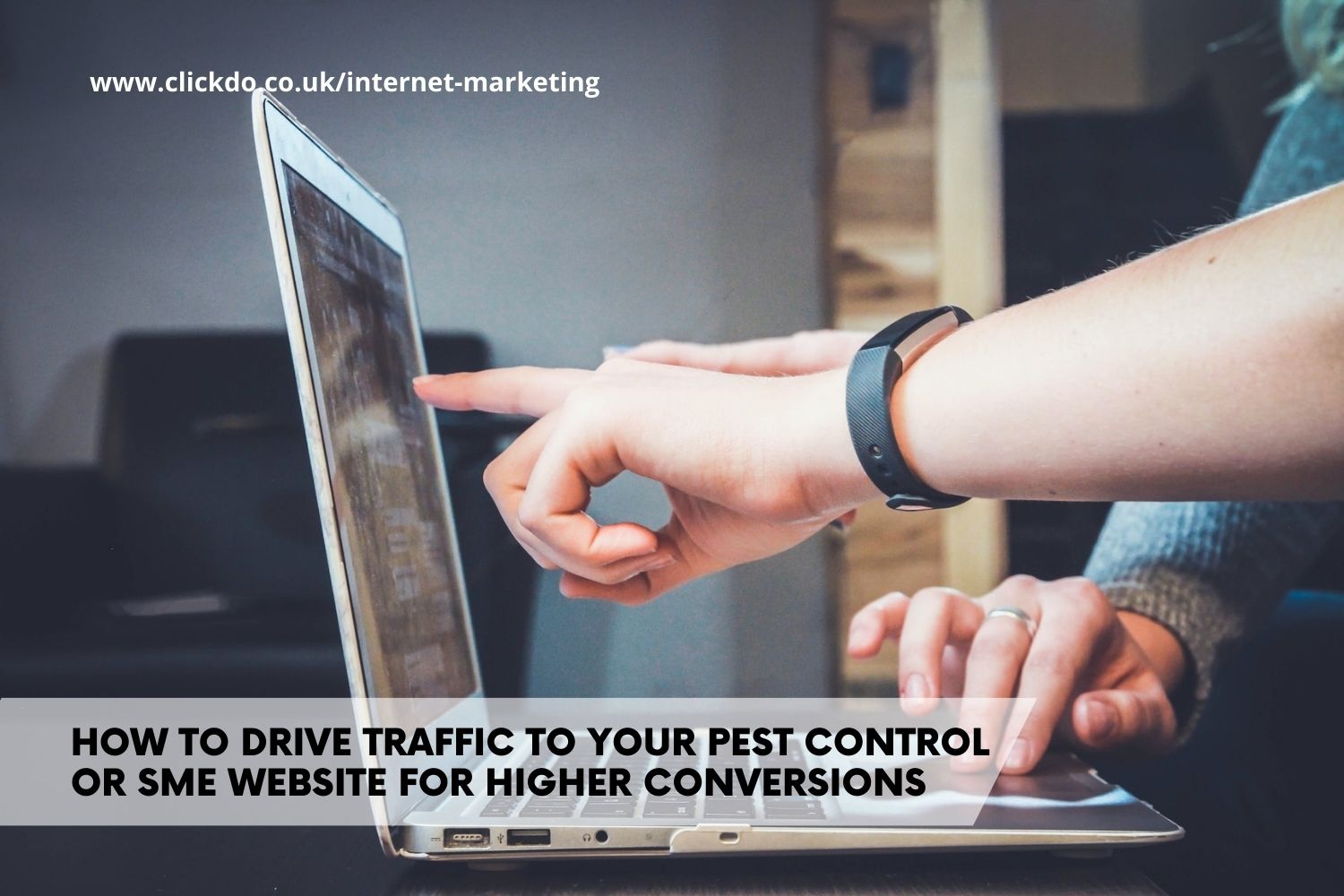 How To Drive Traffic To Your Pest Control or SME Website For Higher Conversions
Websites serve multiple purposes. Perhaps the three main purposes are awareness, information, and sales. Some websites are informative and display information about services or products. Others help to create awareness of a subject or a brand.
With ecommerce growing constantly, many websites are designed to increase sales or conversions. Businesses that offer services to the public need a web presence to compete with rivals and to grow their brand.
Even companies involved in areas such as pest control will benefit from an effective website. The trick is getting people to land on your service webpages and posts through organic searches.
So, how do you drive more traffic to your site?
Why a pest control business website?
There are numerous pest control businesses in the UK as the demand continues to rise. Homeowners sometimes discover a pest problem that requires professional help. Restaurants and takeaway owners have obligations to keep their premises pest-free.
When an infestation occurs, a pest removal service is a must for any business and landlord. And while there are nationwide pest control businesses, there are many much smaller operations in the country.
Small businesses often work in specific geographical areas within a limited radius. They will face local competition, and they offer a very specific service. Therefore, a smaller pest control business makes a good choice for this short article about SEO and increasing traffic to the business website.
Any small business will benefit from a business website and increased web traffic through search engines and social media channels. And the suggestions here are equally applicable to a plumber or pizza delivery service website for instance.

Why is driving traffic important for a pest control firm's website?
Generating higher levels of traffic is vital for any business operating a website. Otherwise, there is little use in keeping a web presence. But, for a business such as pest control, it will often be vital that the local market is cornered. Therefore, visibility on search engines is vital, and this in turn generates more visitors.
The pest control industry was valued at £908 million last year. Gaining contracts and establishing a brand is essential for any pest controller trying to get a piece of this market. Therefore, working to improve awareness of your pest control business is crucial.
What areas of SEO should be concentrated on?
There are four types of SEO to be addressed with any website. On-site and off-site SEO help improves performance and traffic. Technical SEO helps search engines to crawl pages more effectively. And local SEO is highly important for the type of business involved in pest control.
While nationwide names for pest control might get direct hits on their website, small local businesses need to work on SEO to rank higher in SERPs. Local SEO helps massively when someone searches for a business near them. No one searches for pest control businesses outside of their area.
How to drive more traffic to your pest control business
Getting more visitors to a website, or increasing conversions, can be done in several ways. SEO of course is important, but paid-for-advertising, marketing, social media, and other channels will help.
Remember, these methods will help your small local business to get extra traffic whether it is a pest control firm or something else entirely.
Here are eight steps to increasing conversions, seeing more traffic, and building brand awareness.

1. Carry out an SEO audit
The purpose of carrying out an SEO audit is to evaluate how well a website performs. The audit will establish whether best practices are being used, and how well the website ranks on searches. Loading times and file sizes will be assessed.
Once a full SEO audit is made, a strategy can be put into place to improve the areas that are sub-par. An SEO audit may be performed by yourself using online tools or through an SEO agency.
2. Create relevant content with strong keywords
Creating content for websites is important, but only quality content will help your rankings. You must include relevant content that is interesting and up to date. Reviewing your current content and giving it a polish will often help as much as adding new articles.
Jamming an article with keywords will have a negative effect. But you must include relevant keywords and key phrases. Keyword analysis on competitors' websites will help inform you on where you need to make improvements.
Relevant keywords for pest control might include these:
Pest management
Exterminator
Rat control
Bed bug control
Cockroach elimination
You may also want to consider writing articles for relevant websites. This will assist in establishing your brand as an authority in the pest control world. The British Pest Control Association has a blog titled PestAware, and there are numerous other sites that accept articles on this subject.
Content such as this will help you to build links that help to improve traffic rates.

3. Link building to increase traffic
Building links is a proven way to generate more traffic and is an important part of SEO. Building links may be done by asking site owners to link to you, or by writing guest posts yourself. You might add your business to reputable directory listings, or by writing testimonials.
4. Set up your Google Business Profile
This should not be overlooked, especially for a business operating within a specific area. Google Business Profile is free and helps local businesses appear in relevant searches.
5. Use social media for promotion
Social media is a powerful marketing tool and an effective medium for marketing. You may set an advertising budget and target specific areas and audiences. Using social media for small businesses is a common way to target specific demographics in a cost-effective manner.

6. Ensure your site is mobile optimised
More than ninety percent of people use their mobile phones when going online. Your website might operate efficiently on a PC, but it's mobile devices that truly matter.
If your website isn't optimised for mobile then you will see a higher bounce rate and Google will penalise you under their core web vitals metrics.
7. Use PPC and email marketing
As well as social media ads, you can employ targeted marketing for your brand. Email marketing and pay-per-click adverts are effective at generating traffic. Include a call to action in your emails to help drive conversion rates.
Pay-per-click ads can produce quick results and are good for targeting specific audiences.
8. Review regularly and carry out maintenance
SEO is a long-term strategy. It will pay to review your website regularly and carry out some maintenance. Update content, add new articles if relevant, and check for broken links.
Google Analytics and other free tools will help to measure website performance and where your SEO might benefit from a little fine-tuning.
It takes time to pick up the basics of SEO, and much longer to master it. Therefore, you may find that an SEO agency is the most viable option.
Summary
Whether you own a pest control business or another small company, simple changes to your website and overall approach will generate more traffic. Social media adverts are effective at improving conversion rates. PPC will help to target very specific audiences. And quality link building will improve search rankings.
SEO is still highly relevant and is unlikely to lose its power anytime soon. If you want your business's website to show up in SERPs, an SEO audit and SEO consultation is vital.
Author Profile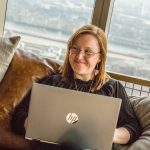 Blogger and Educator by Passion | Senior Online Media & PR Strategist at ClickDo Ltd. | Contributor to many Education, Business & Lifestyle Blogs in the United Kingdom & Germany | Summer Course Student at the London School of Journalism and Course Instructor at the SeekaHost University.