SEO Audit Service Guide (All about Website Audits)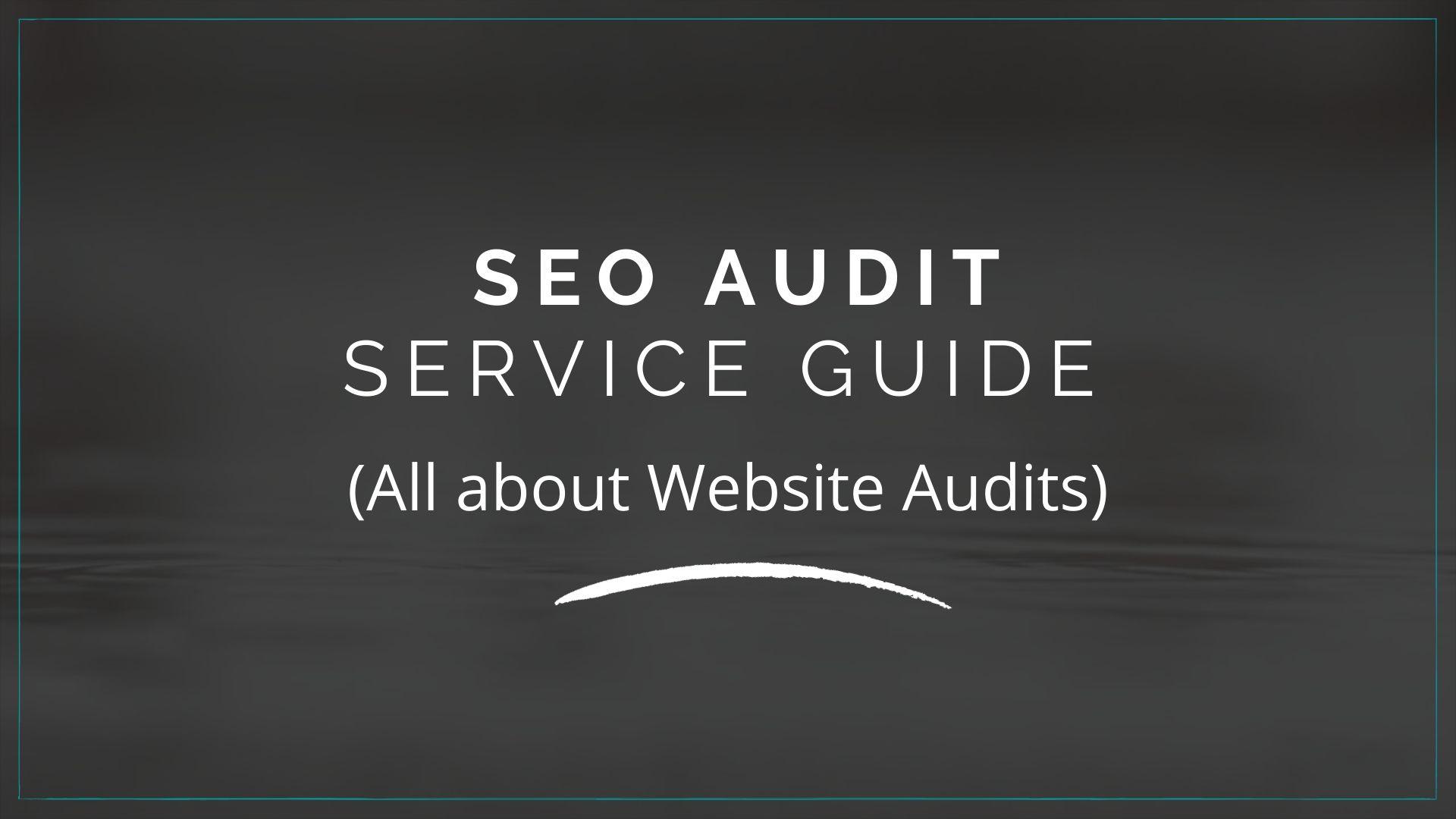 SEO Audit Service Guide (All about Website Audits)
Have you spent invested time, money and energy to get your ideal site up the ranks with no results? Are you still not receiving the traffic leads you thought you would get? Do you ever wonder why your competitors always outrank your site even with their poor UX?
The answers may lie hidden within your own SEO marketing skills. These can only be probed and analysed through an SEO website audit. An SEO audit of your website will boost your search engine ranking and organic traffic. More traffic equals more leads and conversions which in turn translates to more revenue.
Are you lost on where to begin with? Stick along with me as we delve deeper into running a successful SEO website audit for your site.
What is an SEO site audit, anyway?
An SEO website audit is a process of analysing how well your web presence relates to the best practices that lead to higher rankings. It relates to an evaluation of the Search Engine Friendliness of a website through a number of factors.
You may view it as a 'report card' to your site's ranking and "googleability". Google has been reported to make regular updates for their ranking algorithms every year. Along with each update, your site ranks higher or lower depending on how well adapted it is to the algorithm.
Why is it important to perform a regular SEO audit?
The SEO audit ought to be a standard procedure for every website. If you are serious about your online presence, you will make sure that you perform the inspection regularly. On the bare minimum, at least twice a year.  For optimum results, we would suggest that you perform the SEO audit service at the beginning of every new project. Additionally, at the start of every quota, looking into the website statistics will help you get an insight into how well you are performing.
When properly done, it will offer a proper insight and view into your website, individual pages and organic traffic. The end goal would be to rank better in Search Engine Results Pages (SERPs). For you to achieve this, you require an audit strategy that is viable and effective. You may need to set achievable goals on the results that you may want to see after the audit.
The audit needs to be completed by ticking off a list of issues that you may deem necessary to be improved. You may perform the analysis yourself through following online guides or free website SEO audit tools. The other option is to hire an SEO auditor. The auditor will manually comb through your website and come up with recommendations on what needs to be fixed.
Why does your Website need an SEO audit Service?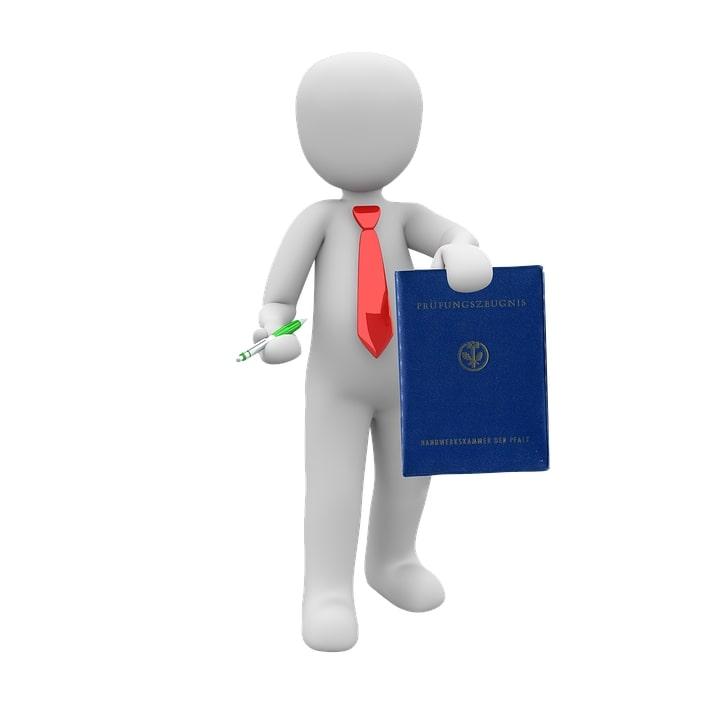 Help uncover the bugs in your website and fix them- Is the site slowly loading? Is the increase in traffic taking a toll on the website? An SEO website audit will allow you to go through the website with a fine-tooth comb and weed out all weaknesses from your website.
Compare yourself to your immediate competitors- The inquiry will provide vast information on the statistics for your website. You may use the information acquired to your advantage and outcompete your competitors in the SERPs ranking.
Identify the necessary changes to be made- With the constant update to spiders and algorithms in search engines, it is prudent to carry out an evaluation. The evaluation will point out the areas you need to change and improved in order to be compliant with the newer updates.
Create an overview analysis of the SEO efficiency to your site- The data received will delve deeper into the conversions and leads for your online website business. The audit will help you analyse critically the SEO marketing efficiency that leads to money minting.
Work out your expectations for the next quarter- The review will point out the best way to handle the next quarters and the targets set in relation to SEO conversions. You get to suggest the number of traffic that you expect to generate over the period.
The requirement of the SEO site audit depends on the size of the website. With a small website, it would be a waste of time trying to pour over the numbers. The time and energy may be well utilized in other white hat SEO tricks that will help to better the rankings. For a medium-sized website, it is important to look into the drop-in traffic as a result. For medium-size website and large websites with thousands of organic visitors, you are advised to carry out the SEO check-up quite regularly.
How can a website audit help to improve SEO?
The efficacy of the probe will be based on what you should expect from the website SEO audit. The question should now stand is, what do you expect the SEO audit to be?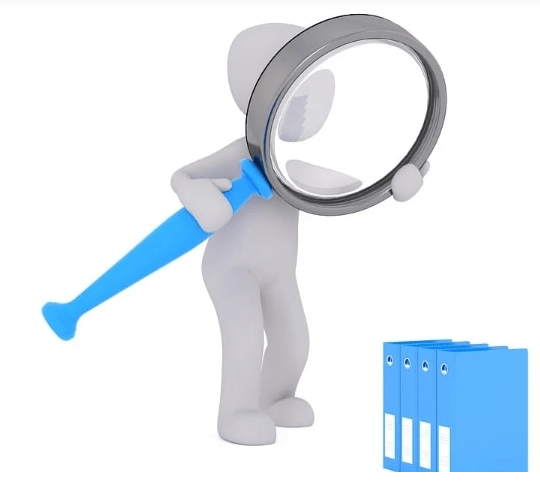 First and foremost, the SEO website audit should be thorough. It should be comprehensive, covering all the areas that affect SEO visibility. The evaluation should include both structural and content components of your website. The front end and the back end. You should be able to get a bigger picture of what is happening in the current state of the website. Any missed piece and the recommendations might end up being skewed.
Secondly, the audit should be easy to understand. The data will help you join the dots on how your SEO skills are affecting your online presence. Additionally, it helps you process how the SEO will affect the online priorities to be adopted moving forward. An easier understanding of the recommendations is also easy to process and roll out.
Thirdly, the recommendations offered should be actionable. The output of any SEO audit should be a clear roadmap outlining how the recommendations will improve SEO. They should also point out how in-line they are with the over-arching business objectives.
What are the Factors to look at when auditing a website?
There are various factors that come into play when ranking your website on SERPs. These same factors are the ones you need to look out for when compiling your audit list. Given that SEO website audit is a complex procedure, it has multiple aspects and approaches to it.
Here are the main factors that you may need to look into;
Technical analysis.
On-page analysis
Off-page analysis
Competitive analysis and Keyword research.
Let's dig deeper into each of the factors.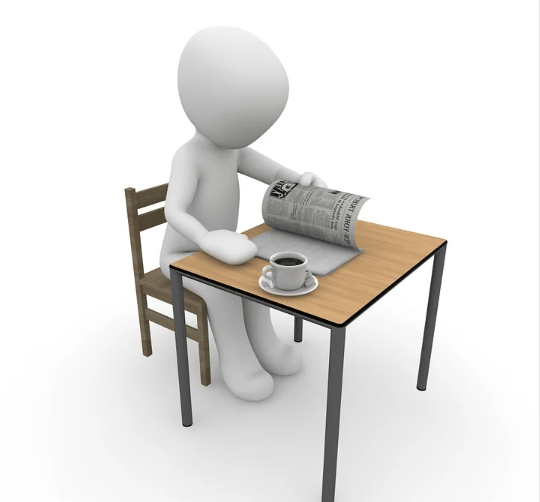 1. Technical Analysis
Technical evaluation of your website is the process of crosschecking whether your website is working properly and effectively. We highly recommend that you begin with this step that will allow you to create a firm base. Just like any building or structure, the foundation is key.
Laying down the correct technical structures allows for the website to be build up perfectly.
The probe may be divided into accessibility and indexability of your site. Accessibility refers to the search engine crawlers being able to access your website pages. Indexability, on the other hand, refers to those pages being presented within the search engine's results page after undergoing assessment.
On accessibility, you need to consider your robot.txt file and robot Meta tags. These files restrict access to certain areas of your website and might be blocking certain pages. A manual check-up of both is required. XML sitemaps also need to be combed through as they create a map for the crawlers. They should be properly formatted and submitted to webmaster tools for approval.
Under indexability, you need to check if your site is under Google penalty. If so, identify the reason for the penalty, rectify the issue and request for reconsideration from Google.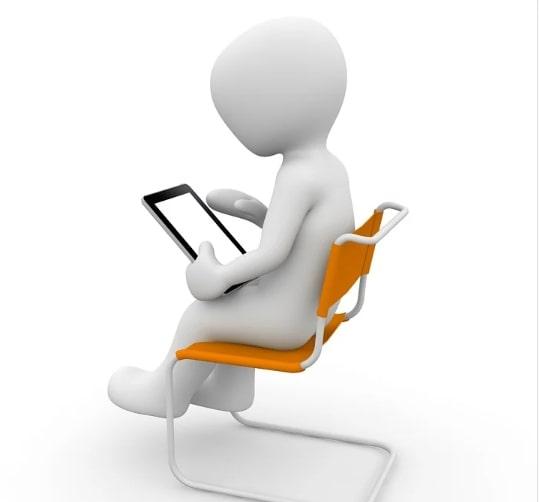 2. On-Page analysis
Now that you have made sure the robots can access and rank your website, it's time we work on the pages. The audit on the webpages may be approached from two fronts;
General content page audit
Individual page audit.
When we consider the general content audit, you may need to look into keyword cannibalism. This involves the excessive use of specific keywords from different pages. Google only ranks the strongest and you may be missing out on the ranking.
Furthermore, look into content duplication where you may have created exact topics and content in your webpages. Search engines may have indexing issues related to duplicated content on your website.
Under the individual page audit, the first thing to look into is your canonical URL. Make sure that your canonical URL and Meta descriptions are optimized properly. Additionally, the content on each page should be well structured with amazing content that has the end-user in mind.
You may also optimize your images leading to a higher ranking on Google image search. Don't forget that LSI keywords littered in longer articles is a silver bullet to rank higher.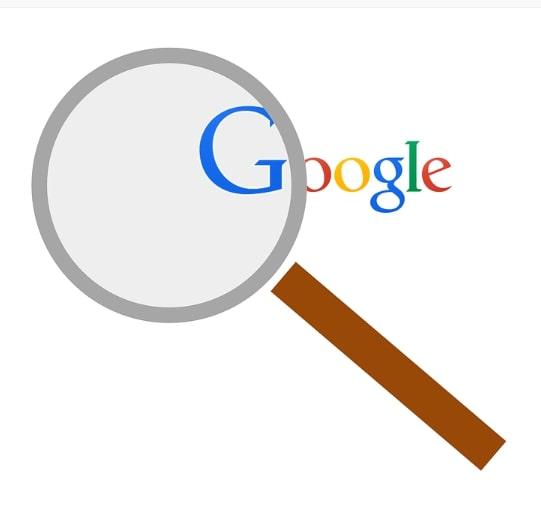 3. Off-page analysis
Here, you get to put to test your credibility factor in the online space. The evaluation shows how popular your site is and the number of links to it. It basically shows the trustworthiness of the site. For you to achieve this, it narrows down to the strength of your domain.
It is important to look into Google's webmaster's guidelines as a start. It will aid build your reputation. Additionally, steer away from black hat SEO tricks so that you may gain more trust. The higher the level of trust, the higher the traffic, more and better links and the higher the conversion rates.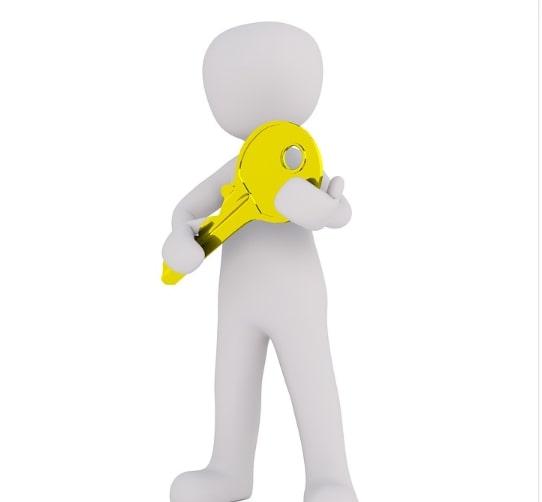 4. Competitive auditing and Keyword research.
The competitive analysis involves a comparison of your content and keyword selection to those of your closest competitors. This allows you to use the information to outmanoeuvre the competitors and rank higher with greater traffic.
Use the various free online tools to check your keyword selection. Tools such as Google keyword planner would be a great place to start. You may also pay for premium Ahrefs for better analysis and statistics. These tools will help you research keywords that perform above average in your niche. Better selection of your keywords will lead to higher traffic.
What are some of the online website tools for SEO audit?
There are hundreds of tools out in the market today that make SEO website auditing much easier. Most of the websites offer free SEO audits alongside with recommendation on what needs to be improved. Here are some of the tools you may use to identify problems within your website;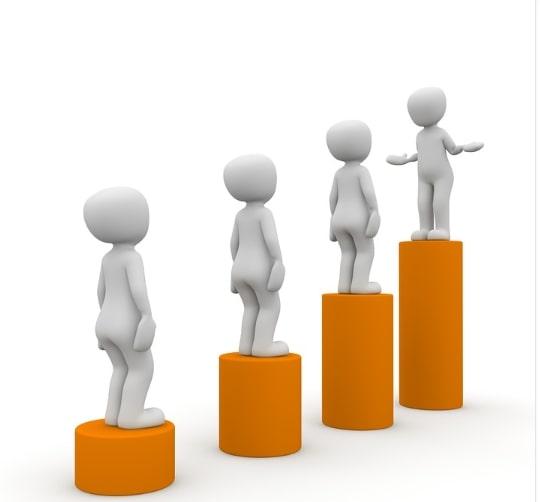 It is build up like a small mini lab to diagnose your site health and technical issues. Over 100 + technical issues can be identified from this system. Even better, for issues that you may not be familiar with, a quick check on the Ahref's dashboard will clear things up.
Broken links, missing JavaScript and CSS files, redirects are some of the minor issues that you may quickly find and fix. The Ahrefs crawlers will be able to scan through all your JavaScript and HTML pages, giving you a quick and thorough scan.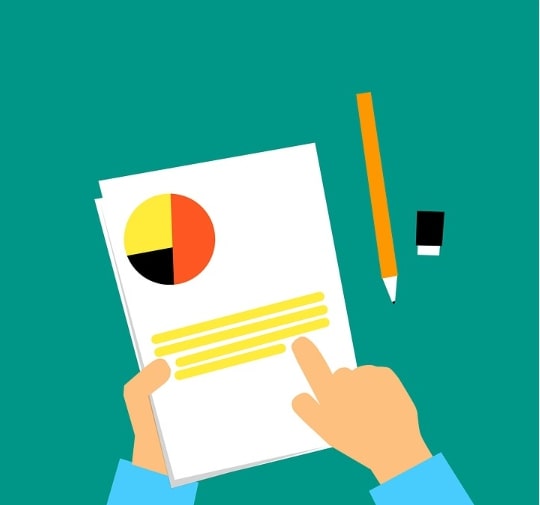 Google search console is a free website SEO audit tools that are a must-have for any website owner. It is the best and most recommended tool when starting out your SEO journey. It provides for a fair amount of insights and summaries important in analysing your website.
The free SEO audit monitors website performance, backlinks, search queries left by your visitors and much more. It may be limited to painting the whole picture for your website. Nonetheless, it is an amazing tool for an initial and deeper look into your website.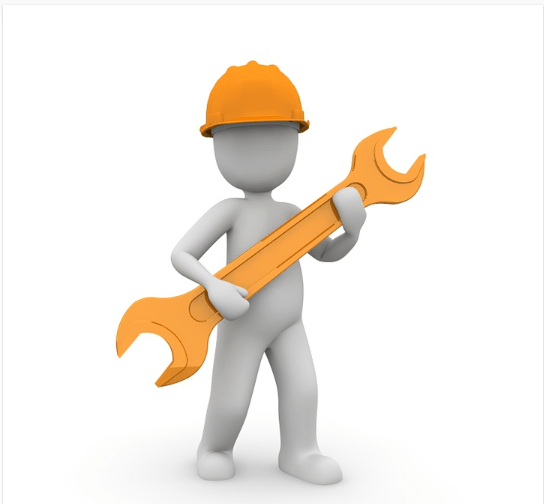 Serpstat is an integrated website audit tool that is suited for all, specialist and novices in the SEO industry. The site will guide you through the mistakes you may have on your site along with their location. It goes ahead to offer brief recommendations on how to fix them and rank higher in result pages.
You may use the tool to find issues concerning metatags, indexation, links, redirects, loading speed, HTTP and metadata analysis. Serpstat will offer a complete and detailed probe with all the information you may need to improve your site's ranking.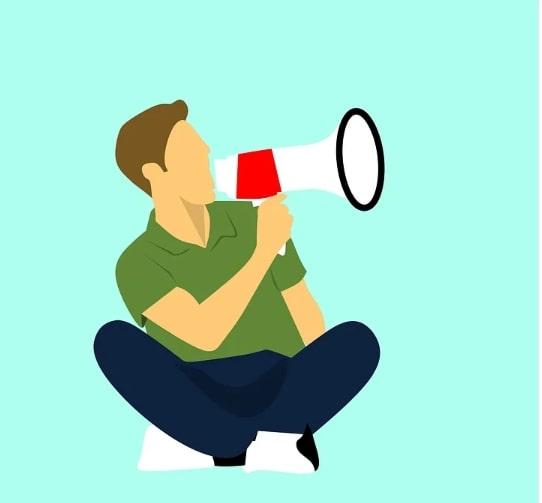 If you are looking into an in-depth analysis of your website, Screaming Frog is the audit tool for you. The site is more of a crawling tool than an audit tool. It will crawl your website and later compile a list of possible SEO problems that you may be facing.
Screaming Frog returns reports of over 30 analysed metrics on Metadata, security, your anchor texts and links. It also looks in duplicate content, analyses page titles and Meta descriptions. It is the best tool to analyse and audit technical and onsite SEO for your website.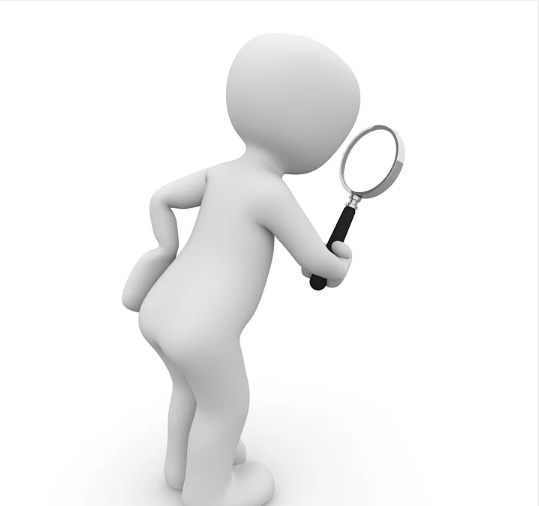 This amazing tool allows you to stay fresh on the latest keyword trends. You will be able to refine and fine-tune your content and marketing campaigns that are tailored for your target audience. You will be offering relevant content to them.
The tool will be used to search words and phrases that relate to your content or niche. You then get the opportunity to analyse each of the suggested phrases according to their metrics and impact on SEO.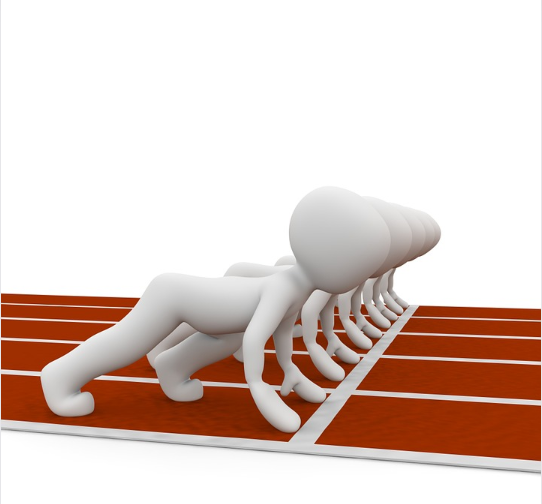 PageSpeed insights is an analytical tool by Google that reports on the performance of your pages and provides suggestions on how the pages can be optimized. It provides the information from two analytical standpoints; lab data and field data.
Lab data is useful for debugging the page's performance issues while the field data capture the real-world experience with more limited metrics being considered. The audit is divided into three sections. One is the opportunities that suggest improvements to be made. Second is diagnostics that provide additional information on how best the page adheres to good web development. Finally, passed audits that indicate the audits passed by the page.
How can a professional SEO expert be of Help?
With the increasing need for brand exposure, quality traffic and conversions, you may decide to hire a professional SEO expert. The SEO expert is expected to comb through the website and come up with actionable plans that may be implemented.
Here are some advantages of hiring an SEO expert:
Personalised services that are tailored for your website-Most website tools are pre-modelled to offer results in defined factors and metrics. An SEO expert will be able to overhaul the website using better and more plugins.
Detailed reports on improvement areas for your website-This reports when actualized will ease the running of your online business
Customizable action plan- The end goal of the audit is to be able to attract quality traffic. The action plan will be unique and custom tailored to your website needs.
Reach out to more factors that may be overlooked- To be honest, most business owners probably know a little bit more about SEO than the average Joe. Hiring an expert will help you get value for your money through in-depth analysis and audits.
SEO Auditing By Fernando at ClickDo-#1 SEO Consultant in London.
Are you looking to hiring an experienced SEO consultant? Look no further than Fernando at ClickDo. When you conduct a random search on "SEO expert London", Fernando's ClickDo consultancy firm emerges at the top. This is an assurance that we are not just having a random talk about ranking your page.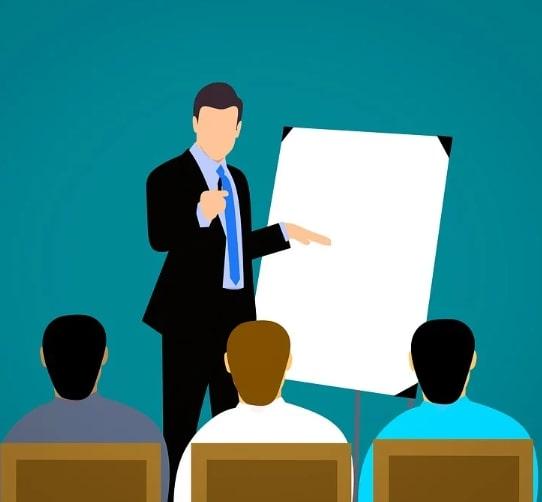 Applying the same business strategies, Fernando will help you grow your business online. Fernando has been doing SEO for 3 years now and currently running a digital agency in London. He has dominated most of the highly competitive SEO terms and phrases including SEO expert London, SEO consultant, digital marketing consultant and even Canary Wharf.
All the success can be attributed to Fernando's knowledge of how best to rank and choose the right lead generating keywords. You can trust ClickDo to perform the SEO site audit effectively as you continue working on other areas of the business you love.
ClickDo has done hundreds of audits and helped websites rank higher.
For the last 3 years, ClickDo has done consultations for various local business industries and helped them top ranks in their respective niches.  Are you scratching your head wondering how you will finally get your website to rake in the cash? Relax a moment and give a call to us. Our highly qualified and experienced team of SEO experts will help you build a solid online presence.
Why choose us?
Our services are incredibly affordable even for Small and medium-sized businesses.
We have a proven track record with many of our clients toping ranks in their respective niches.
Our team is made up of experienced experts that offer value for your money.
We stay abreast with the latest SEO tools and Google updates to help you keep up with SEO trends.
We offer detailed and actionable SEO reports on a weekly basis.
Do you wish to learn how to audit by yourself? Check out our SEO training course.
The ClickDo SEO training is a comprehensive, knowledge-packed course that contains all the fundamentals for search engine optimization. From the course, you will learn exactly what SEO is, how to create and build an SEO-friendly website will excellent on-site and off-site SEO link building.
The Course is explained well in detail and covers almost every aspect of SEO ranking module. The modules are well resourced and spaced to allow you to process the gems at your own pace. The examples provided apply to real business scenarios which provide for a better understanding. Get instant access for the course here.
Winding Up.
The discoverability of your website is crucial for the success of your online business. Conducting a thorough SEO audit will ensure that your target customer base can find you quickly and with ease. The increased traffic will generate quality leads that will reflect on your online business operations. What are you waiting for? Put up a plan today for your website's SEO audit service.
Share to spread the knowledge!