Business website hosting from SeekaHost will help your search engine optimisation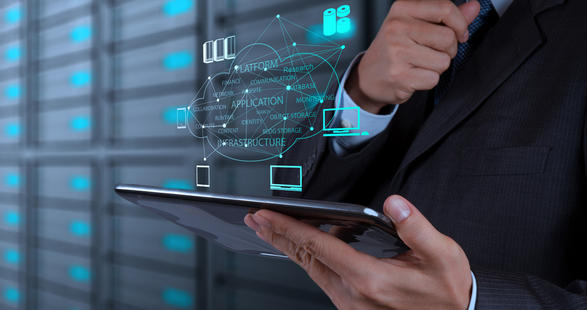 There are many things business owners have to consider when choosing a business web hosting for their website. Most small business owners don't have the time to go into research and decision making – there's a business to run and many things to get done.
This article covers some of the things to look at and we use ClickDo owned SeekaHost as a sample.
SeekaHost: the best web hosting for small business
Fernando started SeekaHost in 2015, the aim of the hosting company is to provide the best SEO hosting for physical as well as online businesses. The focus of SeekaHost is purely on SEO hosting – for other SEO's as well as businesses looking to rank on Google.
Fellow SEO'rs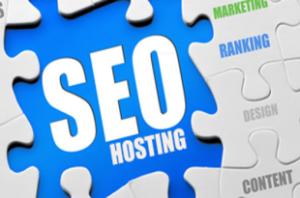 Fernando knows what it takes to rank on Google – he has been doing this since 2011 with ClickDo and some of his other agencies. There is a need for a massive back-end infrastructure, different IP addresses and the costs can go up very quickly. The SEO insiders know what we are talking about here.
SeekaHost provides private, multiple IP address hosting for internet marketers at amazing prices and the best in the game knows very well how to take advantage of this and multiple IP's. Be sure to check out SEO tribe for even better prices and also a thriving SEO community to learn the latest tricks from.
Small business web hosting to rank on Google
ClickDo has spent years cracking the SEO code and we rank for some of the most competitive keywords in London. Orthodontist and recycling level – the most competitive niches. We know what it take to rank, there are many elements and from the recent updates on Google, we can tell you for a fact – on-page remains the key element to get right.
When it comes to on-page SEO, there are of course majorly important elements such as meta descriptions and the contents of the site. One thing that will always remain key is authority. It's the most important thing to get right for your business to rank easily on Google.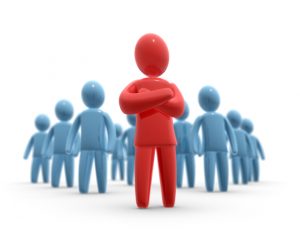 Creating authority is slowly moving away from the contents of the site to the technology of the site. Web content has to be on well developed site infrastructure and fully responsive design. When it comes to the infrastructure – this is what ClickDo has mastered with SeekaHost.
Years of testing have been put behind SeekaHost, with our leading SEO and IT experts developing solutions for small businesses to provide a back-end infrastructure that's guaranteed to do well on Google rankings.

Key elements to remember when choosing business hosting
In-house support is one of the most important aspects – most companies outsource their support and white label someone else's servers. This is such a crucial thing for most business owners that are simply looking to park their site somewhere.If your site is down, you want intimidate attention without much tech jargon and in plain, proper English. SeekaHost provides a 24/7 support and if you can even call Fernando directly for immediate attention.
Area of focus is an important aspect to consider when choosing a business web hosting. You don't want fancy high-tech cloud hosting for a simple business website. What you want is a hosting company that will increase your chances of ranking – SeekaHost.
Add-ons of the hosting – this is another way that the web hosting differentiates against others. Is it good cloud hosting solution? Scalable servers? Servers adjusted to the location?If you're a small business owner, chances are you don't have special tech requirements but simply want the best results on Google. SeekaHost once again specializes in providing top notch servers for your website to rank on top of Google.
E-mail – some hosting companies don't provide an email account but just purely the web server space. Some give an email account on a shared hosting – your e-mails might end up in the spam folder. Always find out what's the deal with e-mail when buying a hosting.
Control panel and access – believe it or not, some hosting sites won't provide control panels or very old versions of it. Cpanel for instance costs six figures a year in licensing fees – a few can afford it. But there are many good alternatives.
How well known is the brand? Your hosting has to be trusted, well known and a long term player. The last thing you want is for a random company to host your site and then disappear when the cash flow stops. You pay for quality and safety – just like in any other business.While SeekaHost might not be a very well known mainstream name, we are indeed well known in the SEO circles – some of our closed Facebook groups have 3,000 members. These are only for SEO professionals and we are the owners. Seek a host is very well recognized when it comes to SEO hosting. Ask us in private why.
Security – we're living in times where many young punks in the new generations are moving from street hooliganism to online abuse. These kids have great IT skills and will sometimes hack sites just for fun.If they're after a commercial hack – they might use your site, or its server resources, as part of a bigger, commercial attack. You can read about one of these attacks here.The first step to protect yourself is choosing a secure hosting and installing an SSL certificate and there are other security measures to follow after.
Customer reviews – finally, nothing speaks better about a hosting company than their customer reviews. While the internet is regulated to some extend, the entry barriers are low, the trust is low and it's rightfully so – the companies can screw you over with bad pricing and exploit you in other ways.For instance, when it comes to web hosting, you want to make sure the hosting is not known for having liberal views and letting people post illegal websites. For your small business'es website, it can mean a sudden closure of your server because of the seizure of them by the legal enforcement.
When it comes to SeekaHost, we again focus purely on SEO and small business web solutions, so you have nothing to worry about and this is what our clients are saying about us:
https://www.youtube.com/watch?v=GdcJpPGGEl4&feature=youtu.be
And you can see the next video review by Dr. Fariba at Angel Orthodontics, which is another business website hosted on SeekaHost to gain the best SEO advantages and rank better on search engines.
Author Profile

The Founder & CEO of ClickDo Ltd. Writes about digital marketing and SEO for local businesses in International corporation. You can read more on OM HQ blog for more of my writings.