Top 12 tips to use social media effectively for Small Business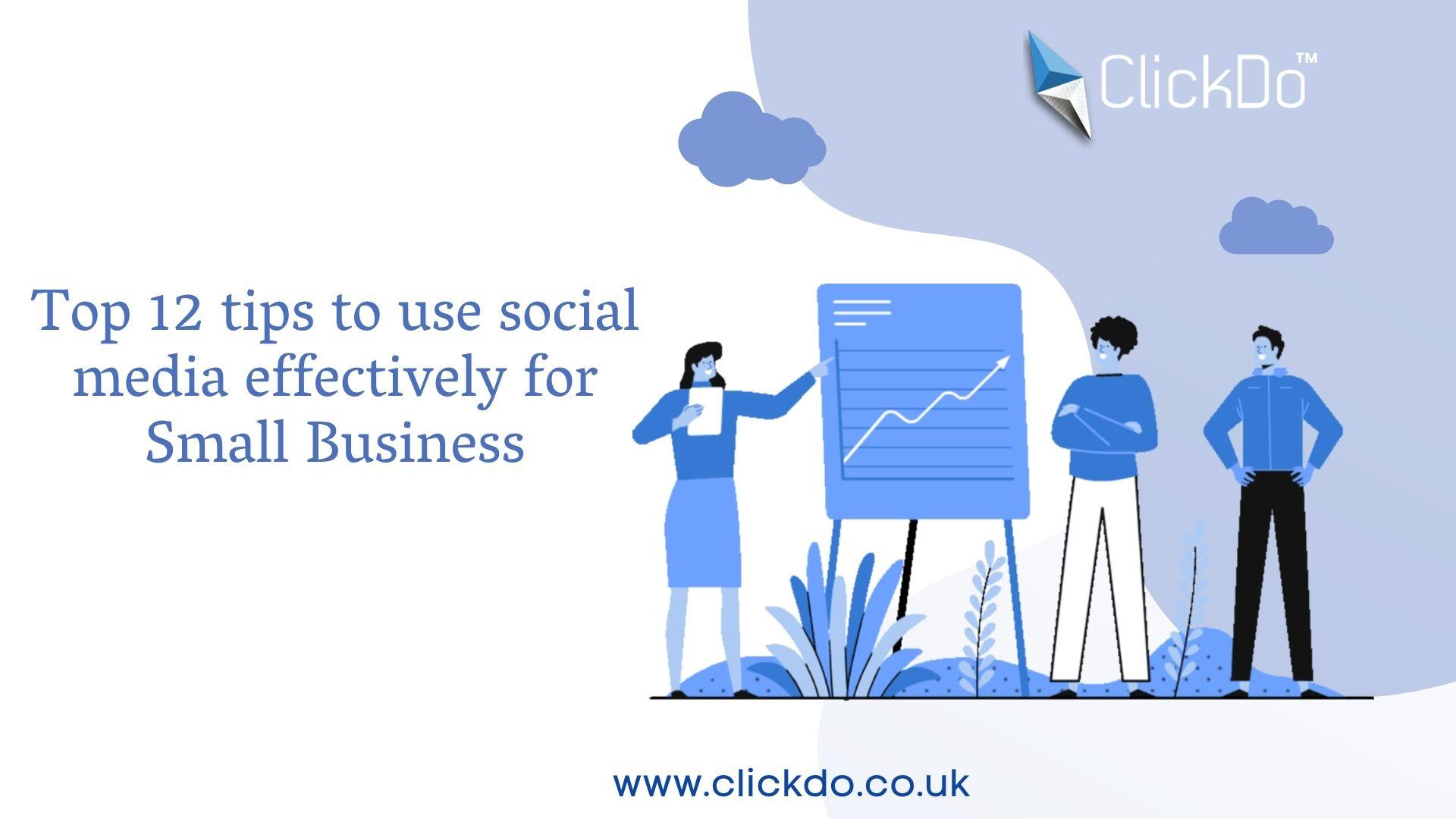 In this blog, we covered essential social media tips for your small business. If you are the owner of any business, you should have spent more time placing your brand on the common networks. Social media is one of the emerging trends that helps to increase the growth of any small business thrice than other media. Spending 10 minutes to one hour on any one of the social media bring for the opportunity for your business reach.
Why Social Media?
Being on social media helps to
Build brand awareness
Develop a strong relationship between owner and customers
Make direct sales on social media platforms
Business reach
Strong communication
More share and reach

 Here are 12 social media tips for your small business
Start with a clear plan
Choose a social media Platform
Create a business account
Connect with your Audience
Increase your Audience
Social Media Ads
Build strong customer relationship
Create social media Groups
More attention to the latest trends
Know about Social Media Analytical tools
Create sharable content
Optimize your Business Page 
1. Start with a clear Plan 
The first step in setting an effective social media strategy is planning. Start with a clear plan and fix a goal to measure the profile growth and ROI. Do not rush with things until you fix certain marketing goals or planning. Planning is more important to understand the marketing strategy and to run an effective social media campaign. Read the social media channels and pick suitable mediums for your business-like Facebook, Instagram, Linked In, etc. Every social media channel has its own benefits, it's in your hand to choose the best option for your business. First, analyze why you are in social media and how social media helps to drive your business.

2. Choose a social media Platform
After the planning process, the next step is choosing the right social media platform for your business. Active on every social media is a must for business growth. Choose an effective social media platform by analyzing which social media is best for your business.
Check out the monthly active users on top social media platforms.
Facebook: 1.28k billion
Google+: 500 million
Twitter: 220 million
Instagram: 200 million
LinkedIn: 180 million
Pinterest: 40 million
This analysis helps you to know your audience and which platform has more users before investing in the specific platform.  Not only the business growth depends on the volume of the audience, choosing the right platform matters.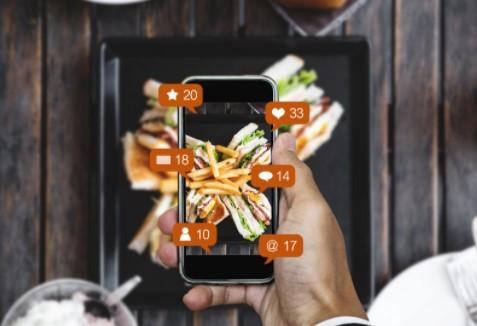 For image-based marketing choose Pinterest, Instagram, and Tumblr
For business, news choose LinkedIn and Twitter
For video-based marketing choose YouTube, vine, and Vimeo
For SEO Google+ and Google My Business is the best choice 
3. Create a Business Account
Instead of using your personal profile for your business marketing, signup with a business profile that creates more professionalism and takes your business to the next level. Having a business page on Instagram, Facebook, Twitter, Pinterest, and LinkedIn improves your business quality and reach. Having a separate business account on social media creates brand awareness, increases a strong customer base, also helps to connect with the previous and current customers.

Best social media platforms to create a business account
Facebook
LinkedIn
Quora
Twitter
Reddit
YouTube
Instagram
Pinterest

4. Connect with your Audience
To connect with your audience on social media you need to analyze your target audience and find which social media platform they are active in. Connecting deeper with your target audience boost your business value and reputation.
What helps to connect with your target Audience
Speak to your audience directly
Instant Respond to your customer's message
Create valuable Insights
Keep your content more informative and entertain
Ask for customer opinions and feedbacks
These are some tricks that help you to connect with your audience on social media platforms.
5. Increase your Audience
Engaging with your audience on social media helps to increase the volume of your audience. Just showcasing your product on social media is not social media marketing, to keep the social media user engaged with your content and increase the follower's rate is the key reason for marketing on social media platforms. Here are some tips to increase your social media audience for your business growth.
Speak more about the trending topic of social media not just your brands
Arrange Q &A sessions and go live to interact with more users
Create a sharable content
Send Greetings to each customer personally on important occasions
Create more trust
Create visual posts instead of jumbling with words
Create Polls
Frequent posts on social media
Update the latest trends on your social media platforms
6. Social Media Ads
Social media ads are the digital advertising on any one of the social media platforms. It brings more organic traffic to your site. Social media ads are one of the effective ways to connect with your target audience. Social media ads are profitable for business growth that brings more conversions and increase your sales. The main purpose of social media ads is for branding and to bring a quick response from their audience.
7. Build strong customer relationship
Building a strong customer relationship is a challenging task for every business. A strong relationship with the customer comes only by trust.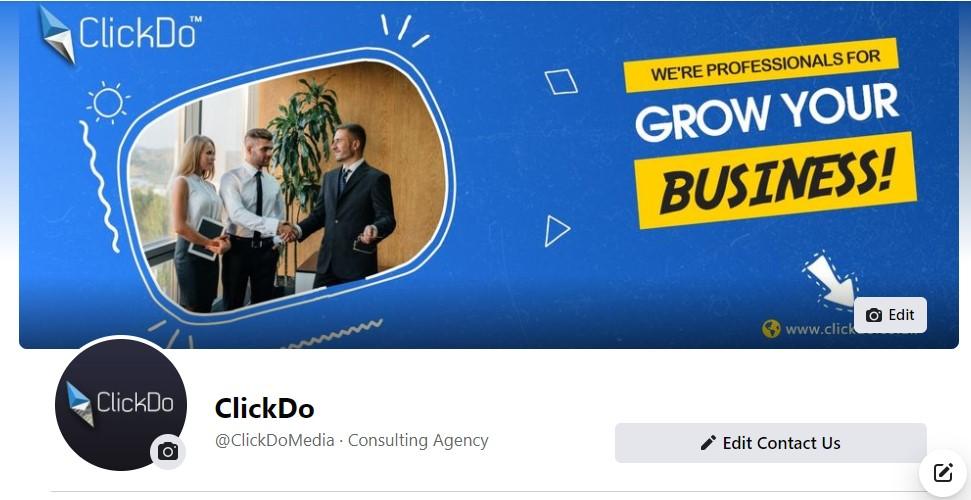 How to build the strong customer relationship
Engage with your customers
Instantly respond to the customer reviews
Rewards your customer
Deliver the best content
Offer quality services
8. Create social media Groups
Creating groups on social media helps to connect with more customers and business owners from the same niche. Social media is a powerful tool for business growth and it drives more traffic as well as income. The main advantage of creating a group is to engage with the users and to get the latest updates
Effective social media groups
Facebook groups
Whatsapp groups
LinkedIn groups
9. More attention to the latest trends
Social media become one of the main platforms of people's lives and they spend more time to know the latest trends. So many people are addicted to social media by having the app on their mobile phones to check the news feeds. other people just spend their time scrolling the updates on social media. If you are a business owner then spend your valuable time solidly on social media by connecting with the latest trends.

10. Know about Social Media Analytical tools
Social media Analytical tools help to track the performance of your social presence and the growth of your business on social media. Check out some social media analytical tools used by the experts

Hubspot
IFTTT
Hootsuite
Google Analytics
Facebook Analytics
Instagram Insights
Twitter Analytics
LinkedIn Page Analytics
Brandwatch
Sprout
These are some of the help to get the report of the audience, posts, traffic, views, demographics, activity, and so on.
11. Create sharable content
Creating sharable content on social media helps to get more users and drive more traffic to your website. Choose a topic that triggers the user to share your content and do content on the latest topics. Make your business posts public and visible to everyone on social media.
12. Optimize your Business Page 
Optimizing the business page helps to improve the visibility of the business growth and a well-optimized Facebook Business page or  Instagram Page promotes your product and services to engage with the users. Free Facebook Business tools are available to organize your Business.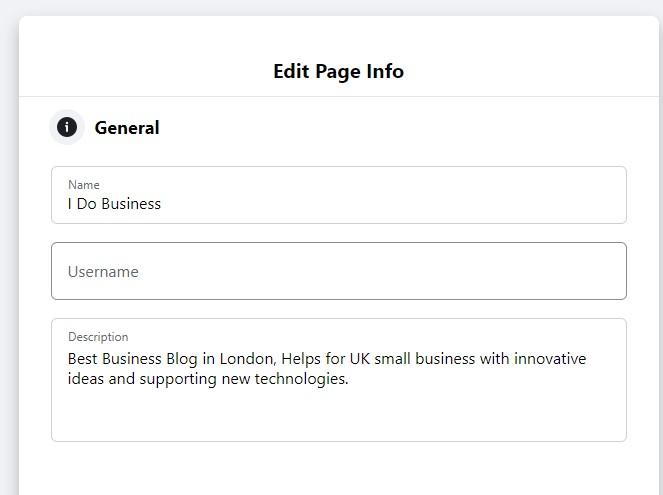 Tips to optimize social media Business page 
Use your Brand name as a profile name
Use your Brand Logo or high-quality image as a profile image
Use Proper Hashtags
Optimize the post scheduling option
Conduct the keyword Research
Use original content
Run an effective campaign
Give original information on Bio
Customize your  page URL
Highlight your Business contact number and address
Final Words 
Hope this blog helps to understand the need for social media and Important of social media for business growth. Create your business profile now and focus on the business growth on different social media channels.
Author Profile

Jr. SEO Consultant, Blogger, & Content Specialist. Passion for writing in SEO, Digital Marketing & Tech-related Niches.