"My favourite social media channels, and what they can offer your business"
Here is a list of my favourite social media channels. I use these mostly for shopping, browsing, being silly with friends and entertainment. However, these can be game changers for businesses from an online marketing perspective. Knowing what I know about my favourite social media channels I give a brief account of how they can be used to generate leads.
Pinterest
Pinterest has more than 100 million monthly active users (MAU), New York Times, 2015. Here you can create virtual mood boards on any topic from food, cars, weddings, apartments and animals. Here you can pin images or text of anything that inspires you, this could be a recipe, a quote or a great pair of shoes.  Each picture is usually linked to a blog, article or site where consumers can contact you or purchase the item that has caught their attention, so provides easy conversion from clicking to sales. Allow the option of sharing your articles and optimized images on Pinterest on your site and blog articles.
Instagram
Instagram is arguably one of the most popular apps of the moment for celebrity engagement is Instagram. It has over 400 million MAU, CNBC. It's simple format of photo sharing has caught many peoples' interest. Instagram will be ideal for you if your business is visual based such as photography, hair and beauty, the arts, construction and renovation, fashion and food and catering for example. Post regular pictures of what you have created. Keep people up to date of what's going on in your business too by posting great pictures of your office, events and recent projects. Flowers, clear spaces and good natural light can really draw attention to your image. If you can, feature real life customers in your photos too for a more personable impression.
Houzz
Houzz is best for anyone who loves interior design like myself or any interior designers, architects, construction workers and contractors, artists and lifestyle bloggers. This is a very niche app based around all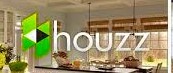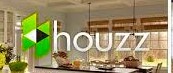 things home and interior based, from lamps to cookers. There are over 40 million visitors a month, Wikipedia. Consumers use this app for inspiration on how to add to their homes. The app also allows consumers to find professionals for interior design and renovating jobs and to buy the furniture and ornaments that they've seen in the photo gallery. For professionals, the app allows you to sign up and create a free profile for your business and selling profile if you want to sell directly on houzz.   Consumers can then view your projects, add customer reviews of your work and contact you easily. Use Houzz to gain even more job prospects as it's a convenient platform for business and consumer.
Snapchat
It was initially developed for fun and banter between friends. It is only a few years old but it's monthly traffic of nearly 200 million is slowly catching up to Facebook and Twitters popularity. Today it is being used more creatively by businesses wanting to add a fun and current element to their brand. Your video or photo will only be shown for a few seconds so it's important to make the most of those few seconds. Snapchat is essentially about fun so your posts need to show this. Use Snapchat as a quick advert for a product or to give a sneak peak at something you have created or are working on. The drawing function enables you to draw over your pictures with quirky or funny captions, or a add a little more information about your product.
YouTube
When I want to find out more about beauty and make up products and see them being applied and tested out I find them on YouTube. A video can be very informative for consumers before they decide
to spend their money. YouTube can be used by numerous niches, not just beauty, to showcase what they are selling. YouTube is a platform that you should aim to be a part of; it attracts a staggering 1 billion monthly active users, billboard.com. Use videos to introduce your business, give a summary of what you do and sell, show off your staff and premises; this will help you appeal to consumers as professional but fun, trustworthy and likeable. How to videos will be a great promotion for some businesses such as driving schools and music tutors who provide a more practical service. Product unboxing has become extremely popular on YouTube, especially for toys where views can easily reach 1 million+ views, so this could be great brand exposure. These can promote your business by allowing consumers a clear inspection of what they could be buying and gives them sense of security when buying.
This chart shows the most popular community channels on YouTube, where 4 of these are based on the children entertainment and toys industries. YouTube can give a close insight into your business which consumers will like to see.
These channels are acquiring millions of users each month and if you attract a fraction of this traffic to your digital accounts it will greatly enhance your business. Updating regularly on these channels all help you to stay relevant, connect with consumers and add a humanizing element to your business. They also provide information about what you sell and allow consumers to buy from you and contact you. An SEO agency can help you to work out how these platforms can enhance your business, which will work best for you and help create great content. Do contact us for a chat with our friendly and experienced SEO consultants.
Author Profile

I'm a digitally inspired, e-Business professional. I write about digital marketing, social media and how psychology impacts modern day online buying behaviours and how people do business on the web.