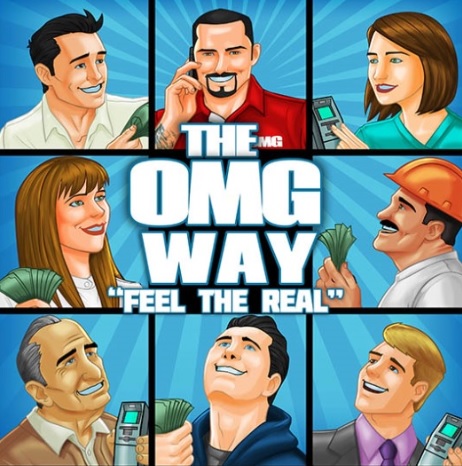 OMG Machines review: If you are looking to join in 2020
Are you looking ahead to join the OMG Machines Membership in 2020? – Then make sure to read the latest OMG Machines review written by the #1 SEO Consultant in London
I've heard about OMG Machines for a long time since I have been starting out my SEO career, but to be honest I never used OMG machines or joined the One Man Gang, the big community of people looking to become digital marketing agents.
So many people talk about the OMG Machines community and how it has helped them. Sometimes I feel that's a little too much exaggeration with them showing off fast cars and the good life.
I never used them and learned the SEO skills myself by consuming knowledge online through various channels and experts in the field.
However, if you are looking to join the OMG Machines membership in 2019, I assume you need some guidance or else you want to be in a community of people to push you to thrive online.
When I looked at the OMG Machines 2018 review on this website, I'm not sure if that's written by the OMG Machines guys themselves to improve their rankings on Google to appear to anyone who searches for OMG Machines. I can see over 590 people in the US search for the keyword "OMG Machines" due to the hype they see online by the people who created OMG Machines and its brand.
This OMG Machines review will help you consider what's best for 2019
The good thing that I can see is that some people (very few though) who have joined the OMG Machines membership have gained some skills in SEO and are earning some good money. And the community is led by Mike Long who looks like a great person.

I like how they market the SEO skills and how anyone can learn SEO skills and make a ton of money online.

And the tutor Greg Morrison is good at teaching – he has so many free videos you can watch on YouTube if you want to only learn about keyword research.

Let me now tell what really made me want to write this OMG Machines review before 2019. Yesterday, on the 10.11.2018, I spoke to one guy who has been a member of OMG Machines since 2016 and he still hasn't made a big buck online with the SEO skills he learned there.

To be honest, when I heard he paid $8000 back in 2016 to join and be in the community, I felt like travelling back in time help him with his SEO skills for far less cost.

Yesterday I gave him a ton of SEO tips and he was blown away with my SEO skills and ideas. He there and then joined my Online SEO training course and said he is considering taking my local SEO blueprint. And I agreed to give it to him for free as long as he doesn't spend his hard-earned cash on joining OMG Machines in 2019.

Nothing against the OMG Machines community but I feel my friend should now stop spending such extortionate amounts and rather spend some of it on his family or seriously plan on doing SEO services or leave it.

He is based in Los Angeles which is a great city to make so much money doing SEO services for business owners.

I have to say that SEO skills are a great way to earn money online and you can watch it here to see how I used SEO skills to achieve my dream life in the UK.

This is an article I wrote about how to start your SEO business and it will be a useful guide for you.

SEO skills give you such a great advantage to boost your business online and enable free traffic to your website. So, as a business owner leaning SEO skills are a great way to be ahead of the SEO game.

It's up to you to decide whether you should join the one-man gang and keep paying monthly or get the SEO blueprint for an affordable one-off fee and learn it all.

SEO and digital marketing skills aren't rocketed science and if I can learn it you can learn it too. You just have to find the right resources online and take the time to learn it.

I learned SEO by reading and applying it fast and regularly. That's the way to learn – DIY!

And to learn SEO skills the best way is to get a course, learn it fast, apply your knowledge and move on.

You do not need to waste time being in an expensive community because that will only make you keep spending more and more for other things the community tries to sell you.

That's the real truth if you are in one of my communities like PBN Demystified, I will pitch to you and try to sell. Of course, I sell what I feel helps you, but you must think for yourself and see if you really want or need it.

If you want to learn SEO for free you can even join the SEO Consultants Facebook group and get some skills there for free.

Keep in mind that SEO and Google algorithms are constantly changing. So maybe you need to be in a community like OMG Machines in 2019.
Do you want to spend $7999 for OMG Machines in 2019?
I can see that $7,999 is the price tag for joining the OMG Machines membership and be in that group of entrepreneurs. Also, they do have a payment plan of 12 payments of $699 each and I guess that's what made thousands of people join the gang.
Reading about the stories from OMG Machines and their poster boys such as Greg Morrison, Kotton Grammer, Stephen Floyd within their SEO community in the US and others like Joe Marfoglio, Liz Herrera, Joshua Fletcher, and even David Mills, I can say they appear to be good salespeople.
Now. being a part of this group of entrepreneurs who have made it is a fun thing, but you should think if it's worth to spend $7,999 in 2019 to join such a community or whether you can learn the digital skills at a much more affordable price.
I teach people every day about how to start an SEO business and what they can do to gain more digital skills.
It all comes down to execution and it's your obligation to learn from the best at reasonably affordable cost and apply what you learn.
Most communities and places that have a high price tag mostly show off by doing other things rather than what matters – teaching.
So think about it before joining any online membership site.
Because in most cases you can get a course to learn faster, apply your new skills and go for your fun rides afterwards.
As I said, through my friends who are in the OMG community I had a look at the membership when I was in Barcelona back in 2018. Nicky showed it to me on his PC and to be very honest the membership area doesn't look that amazing.
If you go inside the ClickDo Online SEO training course membership area you will have everything set out and it's easy to navigate. You can try it out at https://www.clickdo.co.uk/seo-training-course/ Just under $100 you can learn SEO from scratch and learn the most important digital skills for search engine optimization.
On the above reviews, you can see two people who are currently members of OMG Machines. Feel free to hit them up and ask about their experiences and views. One of the guys is really killing it with his SEO skills and his agency and he praises OMG Machines.
When I read the review on http://omgmachines2018.com/ I could see that OMG Machines don't offer certain really important skills like how to start a blog or website from scratch.
And I when I screened through I could see there are many outdated SEO strategies from back in 2012.
SEO evolves and what you need is learning from an active SEO practitioner who does SEO every day, ideally running an SEO agency in a competitive money city. In that case, I will say that I  do exactly that and that's why I've done the SEO training course helping you to start with SEO and learn it from scratch.
Zukaise and I did the SEO Blueprint where you can learn about and start with SEO – you can always search on YouTube for SEO rankings.
Now it's up to you to do the Maths if it's worth spending $7999 to join OMG Machines in 2019 and if you are inside it's time to leave and make money online providing SEO services in your city.
I will post a case study on how I will go about helping the person who triggered me to write this post. It will show how to start his SEO agency in Los Angeles and outrank the big boys who are already playing in that city.