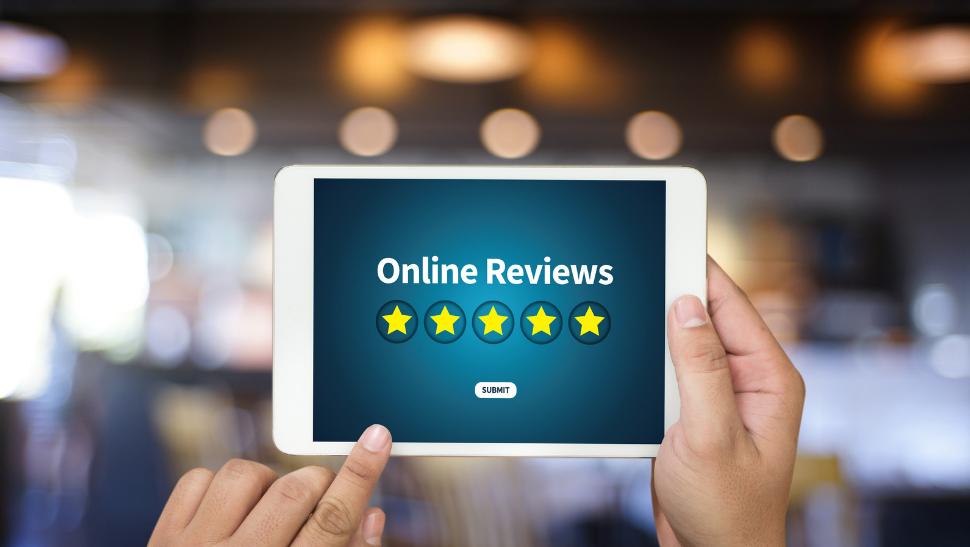 How To Use Online Reviews to Boost On-Page SEO?
Online reviews are a form of user-generated content (UGC) that you can use to effectively boost your on-page SEO. On-page SEO encompasses the different search optimization elements that you control on your web pages or in the webpage code itself. This includes things such as content, keyword, headlines, image optimization, meta-descriptions, internal linking, and much more.
Online reviews provide you with an excellent opportunity to improve many of these aspects so your pages can achieve high rankings in search. Read the rest of this article to discover all the best practices for using online reviews to enhance on-page SEO. But first, let's take a look at why online reviews actually work so effectively for optimizing your pages.
Why Do Reviews Boost On-Page SEO?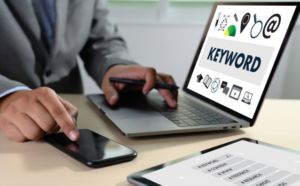 Online reviews are used by Google's and other search engine algorithm as a ranking factor. Moz estimates that reviews make up over 15% of the ranking component, making them the third most important factor in where businesses rank online.
There are several reasons why:
Online reviews add fresh content to your pages, and we all know just how much Google loves fresh content.
Reviews also add longtail keywords to your content, and longtail keywords make up over 70% of all Google searches.
Online reviews help to attract backlinks which are a crucial part of your overall off-site SEO strategy.
When deciding where to rank your website, Google looks at your online reviews to see how many you have, whether they are positive or negative, and if you interact or respond to your customer reviews.
Additionally, Google even allows users to sort reviews by ranking, which means the higher the average web page ranking of your business, the more optimized it is for search engine ranking systems as shown in the image below:
So, you should take note of online reviews not only because they help you persuade customers to buy your products or services, but also because they are an important signal to search engines of your authority and trustworthiness.
In fact, Google has become so advanced that the search engine has a way of understanding reviews in exactly the same way searchers do. When there are positive reviews about a business, product, or website, Google sees it as high-quality and therefore highly valuable, which means it gets ranked higher in the search results.
The more positive reviews the business has, the more likely it is to climb up the rankings since Google's main objective is to provide searchers with the best experience possible. Thus, while striving for perfection may sometimes create setbacks and delays, you must ensure a perfect customer experience to receive the most 5 star reviews possible and rise to the top of the ratings.
Sources of Organic Reviews
Before you can use online reviews to enhance your on-page SEO, you must first source them. Listed below are some of the most common places to get organic reviews for your website, product, or business.
1. Google My Business
Google reviews are very helpful in improving your local search rankings. Make sure you beef up your GMB profile to increase your chances of ranking high and even getting into the much-coveted local pack. If you haven't done so already, claim your Google my Business space and fill out your profile completely, and in detail.
Make sure you add things such as:
A lengthy description of your business, including what it is, what it does, who it serves, etc.
Choose a number of relevant categories that define your business.
Add correct opening and closing times as this is the information most users actively search for.
Include plenty of images to give users a visual of your business.
Add a phone number, as well as your businesses address.
Include reviews from customers on your GMB page.
2. Facebook Ratings and Reviews
In addition to being a popular social media portal for sharing posts and user-generated content, Facebook is also the perfect place for followers to leave reviews, ratings, and recommendations on your business page.
You can access the Facebook Ratings and Reviews feature in your settings to turn on the function that allows users to leave comments on your page.
3. Better Business Bureau
Another place to get organic reviews is the Better Business Bureau (BBB). This is an ethical marketplace where individuals can recommend businesses.
It's a well-established and trusted site where all customer reviews are verified. Your business can also become a Better Business Bureau accredited business and the platform assigns its own ratings ranging from A to F. However, it's important to note that these ratings are independent of public reviews.
Does Responding to Google Reviews Help SEO?
You now know why online reviews work so effectively to boost your on-page SEO, as well as three of the best places to get organic reviews.
Now, it's time to answer the question of whether or not responding to Google reviews helps your SEO. The simple answer to the question is Yes, responding to Google reviews does help your SEO. A recent study shows that over 53% of consumers expect a business to reply to their reviews.
In much the same way getting reviews from customers is important, replying to those reviews is just as critical to boosting your on-page SEO.
Taking the time to reply to comments or answer questions in your reviews shows that your business values its customers and their feedback, and gives you the opportunity to provide additional search engine optimization value for your brand.
It's not only free advertising, but it simultaneously functions as public relations media that can greatly influence the way your business appears in the SERPs. Of course, you can use MMS marketing or social media for promotion, but ranking higher on search results will help boost your business better.
It's a particularly useful tool when you have fallen behind your competitors in your local search rankings.
More reviews equal improved SEO which ultimately leads to high rankings, more sales, and more revenue. It's no wonder Search Engine Watch calls online reviews "an SEO weapon with massive firepower."
Pro Tip: When responding to your online reviews, use this as an opportunity to infuse your answers with longtail keywords.
We're not talking about keyword stuffing, but rather creating detailed and relevant responses in which you incorporate important keywords.
So, for example, if you are a contractor in Los Angeles, and a customer leaves a review saying you did an awesome job remodelling their bathroom, rather than simply replying with "Thanks!", you can take this a step further by saying something like "We're really glad you enjoyed our bathroom remodel service." (Or something like that).
Now, the next time someone searches for bathroom remodelling in Los Angeles, Google will place more emphasis on your business in its search results.
Tools to Help You Manage Online Review Responses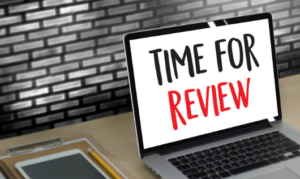 As your business grows, you'll get more and more reviews, which means managing them all will become ever more challenging. Luckily, there are tools designed to help you stay on top of your online reviews so you can respond in a timely manner. These include tools like Birdeye, Hootsuite, and Podium.
These platforms will provide you with features such as:
Automatic Review Notifications: Waiting too long to respond to a review can give customers a bad opinion about you that you might find impossible to change later. That's why it's crucial to have a platform that offers automatic review notifications so you can reply to your customers in a timely way.
Review Templates and Automated Responses: If you have review response templates, it makes it a lot easier to respond to all your reviews with a click of the mouse. As soon as you are alerted to a new review, you can choose from positive and negative response templates to make your work a lot easier.
Review Ticketing: As an alternative to a platform that sends review notifications, you can use the review ticketing system with response templates that make it quick and easy for you to respond to user feedback. Just keep in mind that these don't work all the time but are ideal for use when you get 1-star and 5-star reviews.
How to Include Online Reviews in SEO Content?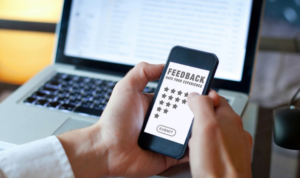 There are many different ways you can use online reviews (or even portions of them) in your content to enhance your SEO.
Some of the most effective ways are listed below:
Include Reviews on Web Pages: Landing pages, homepages, about pages, blog articles, etc. are perfect places to include online reviews. They can be easily integrated using leading website builders like WordPress, Wix, and others as SEO social proof that will greatly complement the content already on-site.
Use Reviews on Product Pages: Having online reviews on the same page as your product/service comes with the benefit of providing even more content for search engine spiders, and the longtail terms in the review (including combinations of product and brand names, etc.) helps to boost your SEO even further.
Generate SEO Keywords and Topics: Online reviews are a great place to discover and make use of quality keywords that will enhance your content greatly. That's because instead of using marketing speak in your content, you will be incorporating keywords from your customers that they actually use when searching for products.
Additionally, you can use online reviews to inspire the creation of new content. For example, if you find a bunch of reviews highlighting something unique about your brand, you can create short TikToks or memes to create easily shareable, quickly digestible, and highly engaging content for your fans.
You can also use online reviews to inspire more in-depth content such as longer YouTube videos, blog article content, or even educational material for webinars you host or podcasts.
Conclusion
Whether you want to convert more searches into sales or improve your search ranking for increased brand awareness, online reviews will enhance your search engine optimization efforts so you can achieve both.
Author Profile
Blogger by Passion | Contributor to many Business Blogs in the United Kingdom | Fascinated to Write Blogs in Business & Startup Niches |