Living the Laptop Lifestyle (How Manuela Willbold Works)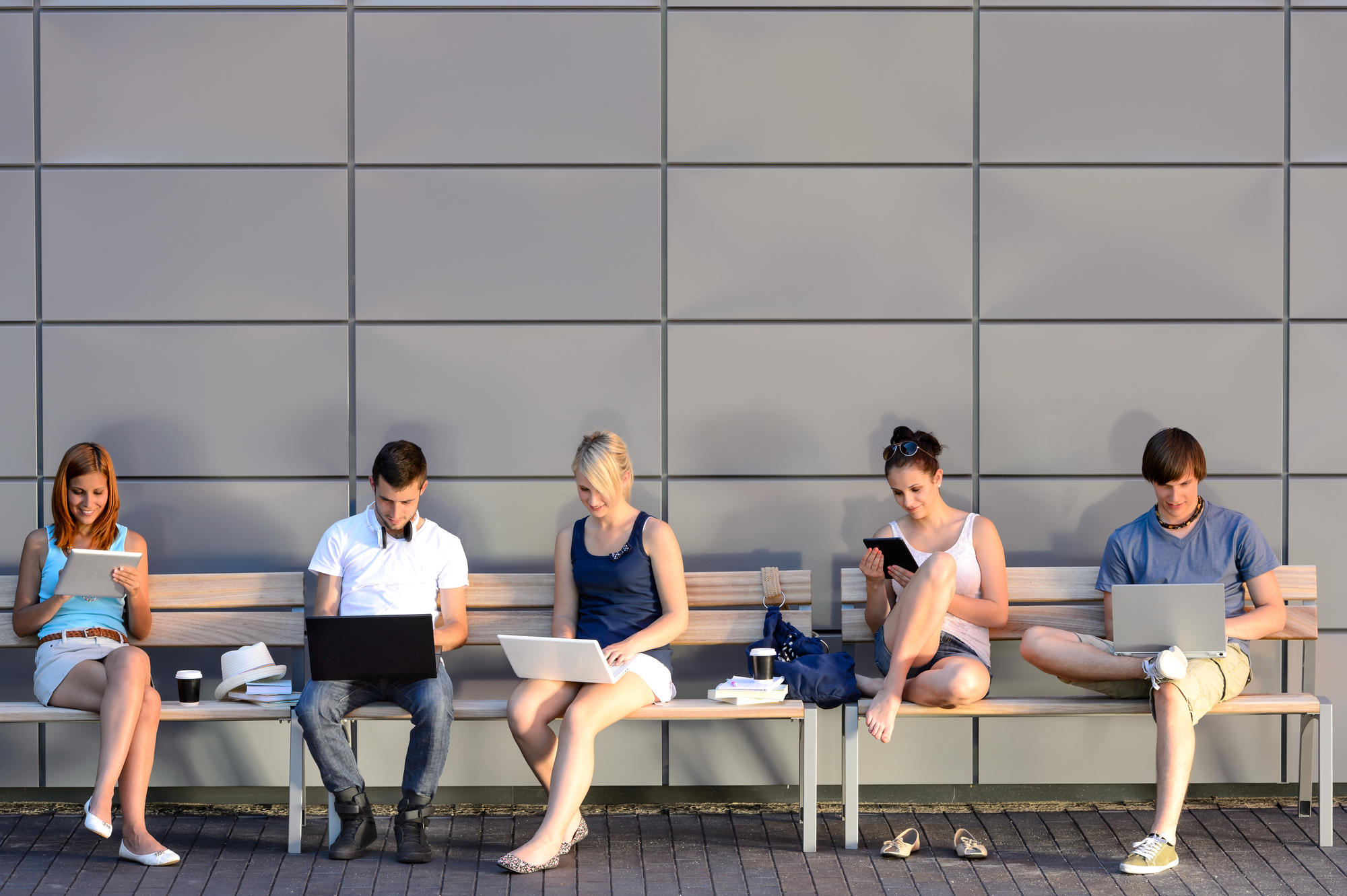 Now we all know what ClickDo stands for – being free and living the laptop lifestyle, meaning working from anywhere as long as you've got your laptop and internet connection with you.
This week Fernando showed that he is a boss who likes to promote living this lifestyle by giving his staff what they need to do so. Manuela Willbold, who has recently started blogging for ClickDo, loves to enjoy the sunshine in her garden and asked if she could have a sun protector for her laptop. Fernando didn't hesitate and got her one – now here she is working away writing and researching while enjoying the fresh air outside.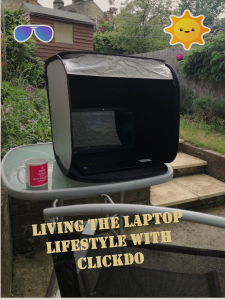 In order to have the best internet connection outside Fernando suggested to get a TP-link device, a wifi extender, to increase the signal from your router wherever you are around your house. He got her this as well and now Manuela has access to her high-speed internet outside, enabling her to do all the work from the place she likes most (obviously only in the sun). If you want to experience the laptop lifestyle and work from the places you love most, join the ClickDo gang.
There are many opportunitie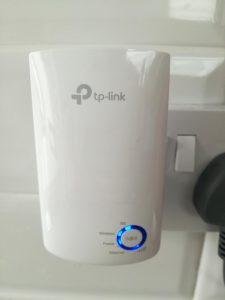 s to learn the essential skills you need to become successful: You can read all the ClickDo blogs about how to start a blog, how to do SEO and much more. Fernando has been very busy putting together his SEO Blueprint and courses to teach you all you need to know about the SEO game. And ClickDo are also offering an affiliates scheme as well as options to become a franchisee! Don't think – act now!
[button title="Click here to read about Laptop Lifestyle" type="linkbutton, droppanelbutton" color="grey-lite, green, green-lite, blue, blue-lite" align="aligncenter, alignleft or alignright" url="https://clickdo.co.uk/laptop-lifestyle/" target="_self" el_class="medium-text, big-text or leave blank"]
[easy-tweet tweet="Laptop Lifestyle is so much fun to do. " url="https://clickdo.co.uk/blog/living-the-laptop-lifestyle/"]
Author Profile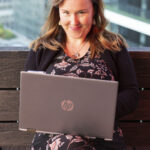 Blogger and Educator by Passion | Senior Online Media & PR Strategist at ClickDo Ltd. | Contributor to many Education, Business & Lifestyle Blogs in the United Kingdom & Germany | Summer Course Student at the London School of Journalism and Course Instructor at the SeekaHost University.