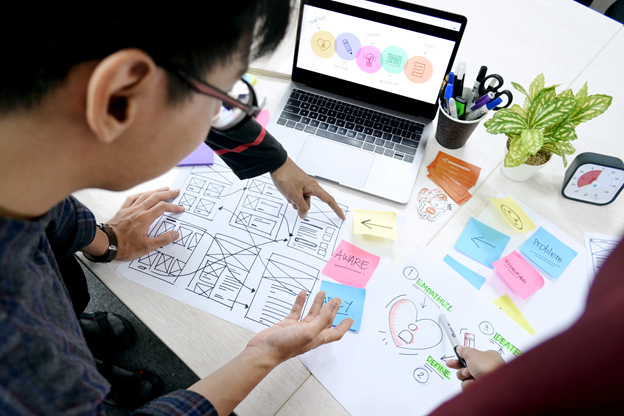 5 Important Rules to Follow When Creating a New Business Website
So, you're all set to start a business. And what you need now is a business website.
Having a good website is essential for businesses today. Every potential customer before making a decision checks the associated business website and blog.
A good online presence, especially a website, can make or break your ability to generate more revenue. It also increases the credibility of your business.
The need to make a web presence has risen rapidly with technology taking over the world. Therefore, it is essential to have a business website with solid business website hosting.
Now if you have a website, there should be a few rules you need to keep in mind to get the maximum traffic and conversions.
Top 5 Rules to remember before building your Business Website
Before you build a website for your business, it is important to follow a few important rules. This article will cover the top five rules you should follow while building a new website for your business.
1. Determine the Purpose, Target, and Budget
It is important to have clarity on your business. It might seem unimportant, but there is a need to list out your purposes, targets, and budget.
a)   Purpose
You may believe that the purpose of any company's website is self-evident: to convert users into buyers. The first stage is to determine what a company's website's "purpose" is. A clearer website objective makes it more evident to your audience. A website with a particular purpose is more organized and likely to attract digital visitors.
b)   Plan a Business Target and Strategy
Once the purpose of creating a website is clear, it is important to establish targets or goals that you want to achieve through your website. It should also be followed with a proper website strategy.
Your website objectives will alter as your business needs change and evolve over time. However, you should always focus on developing a clear website and SEO strategy that maps out exactly what you want your website to do before you construct that first page. Also, make sure to monitor its efficacy on a regular basis before you create it on your website.
c)   Set a Budget
Don't just make a budget 'out of thin air'. Rather, consider your business goals, prioritize them, and then define a flexible range within which you are comfortable operating your business expenses. Then, in collaboration with your agency, you should devise a strategy for locking down the budget as you shift items up and down the priority list.
It is wise to account for more than the original price budget as the components that may be required in the future and updating will not be included in the website hosting payments.
2. Purchase Website Domain and Hosting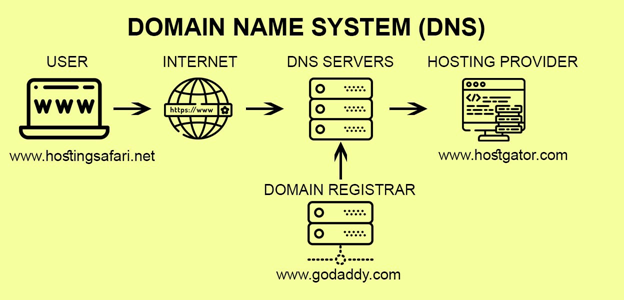 A reliable web host should be the backbone of every website and domain names are vital because, without them, the Internet's addressing mechanism is ineffective.
a)   Register a Domain Name
For your clients to trust you to put effort into providing great products or services, you must invest the money to acquire an acceptable domain name. A domain name that corresponds to your company's concept may attract web users looking for information on that subject. Therefore, conduct a decent domain name search for a domain name that can help you get more visitors to your website by ranking well and that can be branded easily for your business reputation. As a result, there will be more customers and higher sales.
b)   Choosing a Web Hosting Platform
A good host will offer a reliable web hosting platform and control panel so you can manage and avoid service interruptions. A more dependable hosting package should be capable of meeting your company's needs, whatever they are with optimum page loading rates, ensuring that you never lose a consumer.
A good host also is scalable and helps in building or growing a business by managing traffic on the website during peak hours. It also helps with the security regarding the website, which can otherwise lead to loss of data and privacy breaches. Choosing a good web host also helps you to troubleshoot issues when they occur with your website hosting.
3. Fulfill a Website's legal Requirements
Almost every company has a website, whether it's only for information or to sell products or services. Failure to comply with some of this legislation is a criminal offense. The way you commission and design your website has a big impact on how successful your company is.
a)    Provide your Company Information
When you position your company as a trustworthy provider of products or services, it is critical to reveal certain information about your business to develop trustworthy connections with clients and to comply with website legal obligations.
b)   Purchase an SSL certification
It's critical to understand all the details of data transmission through the internet and ensure that the website supports the HTTPS protocol. It protects data by encrypting data following the SSL standards.
Commercial resources that employ confidential information about a user's personal or payment data require this level of security. Furthermore, any website that does not use SSL certificates has a low probability of being properly indexed. Getting SSL lowers the chances of websites being hacked.
c)   Recognize Cookie Policy and Consent Notice
If your website utilizes cookies, you should educate visitors about them and ask if they consent to data collection and analysis. The company can use this to track how visitors interact with a website.
d)   Reduce user-generated Content
Almost any website can benefit from increased interaction, credibility, and authority. While you may choose to make use of it, hosting other people's content can cause a variety of risks. While it may not be feasible to eliminate plagiarism, you can follow a few steps as a website owner to decrease the appearance of copied content. Clear and simple Terms and Conditions (T&C) can be created that are posted where your visitors will upload their content.
e)   Get a Privacy Policy for the Website
Every website should include a privacy policy, which explains how you'll use any information you collect. It will give customers the trust they need to keep coming back to your site if you convince them that their data is secured.
There are local and international legal guidelines, which can apply, depending on where your business is based. For instance, many, but not all, corporations are compelled under the California Consumer Privacy Act (CCPA) to preserve customers' data privacy rights. The CCPA sought to remedy that by granting California residents greater rights regarding collecting and using their personal information. The act aims to safeguard consumer privacy for Californians.
4. Use a Content Management System (CMS)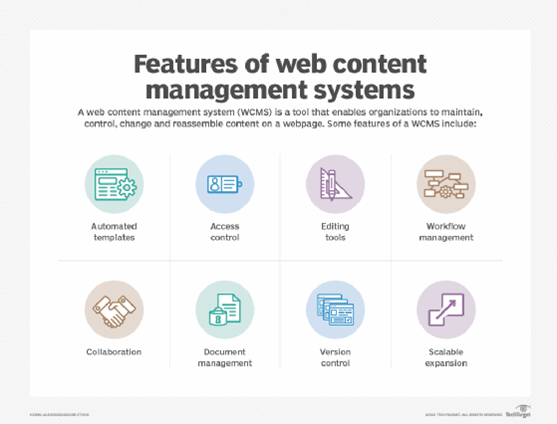 Individuals and organizations can use a content management system, CMS, to modify, administer, and maintain existing website pages in a single interface without needing specialist technical skills.
Working within a CMS can allow your web design company to generate pages in half the time it would take to build pages from scratch, especially if the design involves specialized coding. You can also save a lot of time and money by using a CMS that is good for SEO and easy to use. It enables your business to focus on key sections of your website to improve it from an update and maintenance standpoint.
CMS templates enable you to collaborate on ideas and guarantee that the website's overall appearance and functionality meet your expectations. It can set a template and allow content to be added according to that template and provides the website a uniform outlook.
It allows a streamlined flow which enables the web and graphic designers to ensure that all design components of a web page are consistent, and writers can focus more on writing content rather than constructing a web page layout with a CMS. Content writers may easily plug content into simple templates and publish it without really having to learn how to code in HTML, CSS, or JavaScript.
5.   Optimize your Website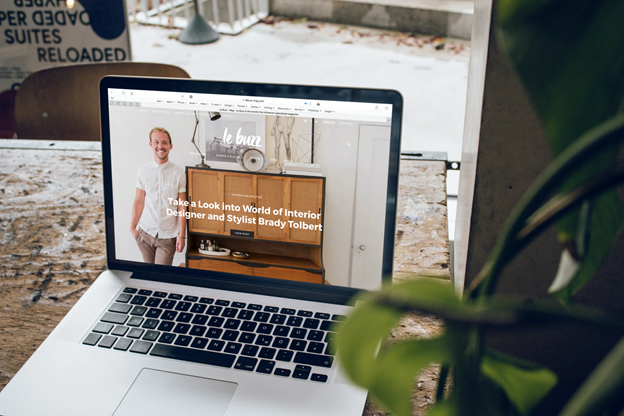 There are many ways to optimize your website. Here are a few that you can start with:
Make sure to use accurate and descriptive titles for your pages
Ensure you mention everything you offer. Though Google is smart, it cannot read your mind on what you are planning to offer
Always ensure your website is up to date and reflects the most recent piece of information
Regularly update your site's content so that it reflects the latest season and trends
Get referrals for your website by having it mentioned in several important online places
Conclusion
Building a website for your business has become part and parcel of doing business in today's digitalized and technologically advanced world. These rules are the essentials while starting a website for your business. As customers and audiences go online to search for products and services, they check how your website is doing and make decisions of choosing your services or goods based on what they find there. Building a business website is not the newest but a highly recommended way to boost business growth and it continues to get more complex and competitive.
Author Profile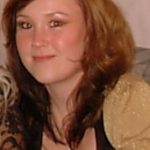 Blogger and Educator by Passion | Contributor to many Business Blogs in the United Kingdom | Fascinated to Write Blogs in News & Education I have completed a journalism summer course at the London School of Journalism and manage various blogs.