5 Easy Ways to Improve Your Website's SEO strategy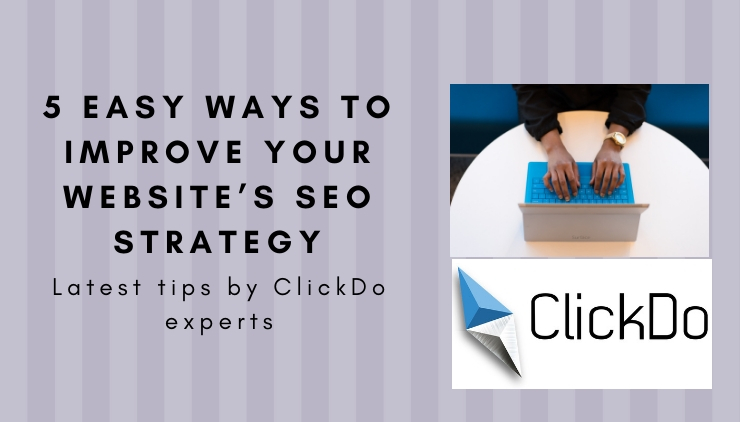 Nearly all businesses wanting to grow market share and reach among targeted prospects have to give search engine optimisation consideration.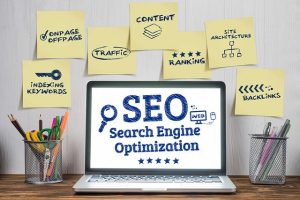 The process of improving search engine rankings as a company requires time and patience, however, along with the implementation of several strategies, often all at once.
Creating and following through with the right SEO strategy can have a drastic impact on one's business, but it is a challenge knowing where to start.
According to UK-based 90 Digital Marketing Agency, search engine optimisation can be an easier task when a business begins with its online presence. Boosting SEO through a business website can seem more approachable to companies who are just getting started down the optimisation path. Here are five surefire ways to increase search engine optimisation efforts by focusing on your website.
Improve Site Navigation
The rationale behind search engine optimisation leans heavily on the fact that search engines, like Google, strive to provide the best results for users based on their search queries. This proves beneficial to search engines that are able to deliver, since users then have a positive experience in finding the products, services, or information they need on the almighty internet. When a business website is not easy to navigate as a potential visitor, search engines will look for another option with the same or better information.
For businesses large and small, having a difficult to read website means visitors will spend minimal time trying to find what they are looking for, and ultimately, navigate to a different site altogether. This increases what is known as bounce rate, which directly impacts search engine rankings. To improve this factor SEO is required and spending some time developing a well-thought-out site that is easy to use. Visitors need to be able to find what they need quickly and logically. Consider the SEO rule of thumb that users should be capable of navigating a site in three clicks or less.
Remove Duplicate Content
Unique content is the king and queen of SEO, given that search engines penalise sites that have repetitive, duplicate information. If a business site has similar phrasing on various pages internally, or it uses identical content compared to other industry-leading company sites, search engines decrease the site's rankings over time. Fixing duplicate content can be as easy as using a tool that helps identify and resolve online plagiarism, or scouring through the site to determine where new, unique content can be added. For businesses that use contract workers or freelancers for content development, spot-checking written material before it goes live is a must. If you have a WordPress website you can also install a plugin that can check your website content and suggest SEO-friendly text.
Mobile Optimisation
The World Advertising Research Center estimates that more than 1.3 billion people will access online content via their phone alone by the year 2025. That means that having a site that is optimised for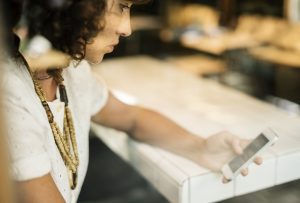 mobile use is a requirement for businesses, not an option. Mobile optimisation means designing or updating a responsive website. Regardless of the size of the screen a visitor uses to navigate a business site, the content fills the screen space in an organised and clear way. Google provides a free mobile-friendly tool to test any site.
If the site does not score well, consider compressing images to a smaller size, using a different font or text size, or changing web hosting to one that focuses on the mobile experience.
Decrease Load Times
One of the ways in which businesses can improve site SEO is to increase the speed at which information loads. A slow website drops in search engine rankings because this directly impacts the user's experience. Increasing site speed often involves reducing file sizes for images on the site and implementing browser caching. If a site is still slow to load, consult with the designer of the website to determine what coding changes or file elimination can be done to increase speed. Looking into the web hosting services used might be another option as hosting the website on a faster server can help.
Focus on Valuable Content
The most straightforward task a business can tackle when it comes to improving site SEO is to provide content that visitors want or need. Having fluff content that is full of keywords and backlinks may get visitors to a page, but it won't do much for search engine optimisation over time. Content needs to be of high value for users to engage with the site for more than a few seconds. Consider what information a target audience would want when visiting a business page, and plug that into written material on home and product/service pages, blog posts, and frequently asked questions. This shift toward high-value content as opposed to content for content's sake is a critical factor in boosting business site's SEO.
Author Profile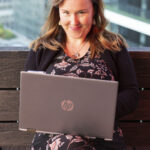 Blogger and Educator by Passion | Senior Online Media & PR Strategist at ClickDo Ltd. | Contributor to many Education, Business & Lifestyle Blogs in the United Kingdom & Germany | Summer Course Student at the London School of Journalism and Course Instructor at the SeekaHost University.