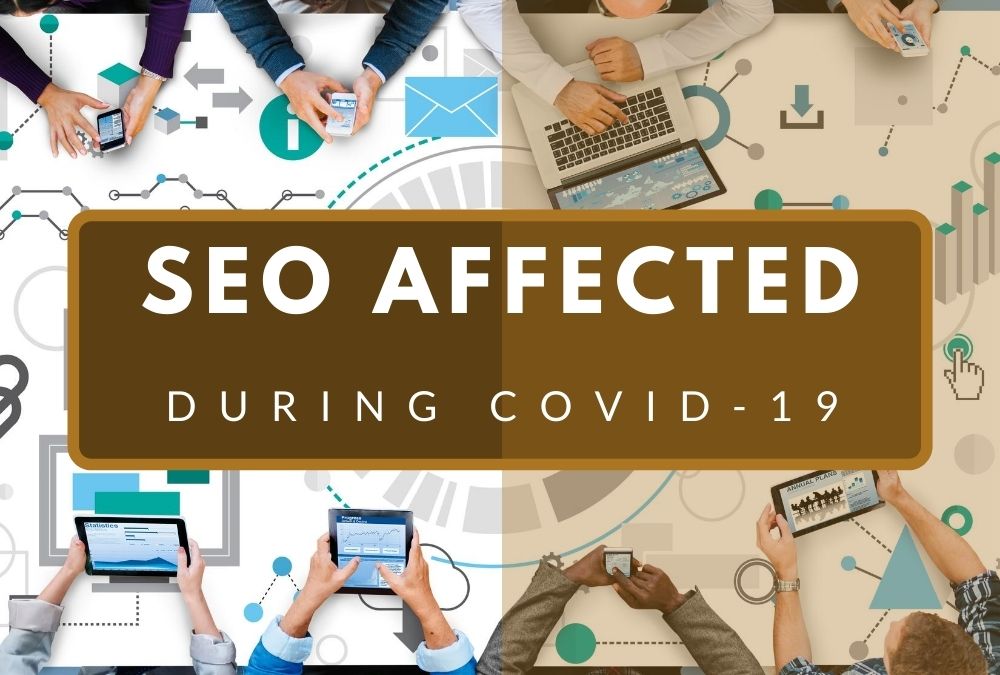 How SEO Is Being Affected During The COVID-19 Pandemic
Coronavirus has hit the world fatally, and the global economies are crashing or coming to a crashing point. According to International Monetary Funds (IMF), the global economy would shrink by 3% this year, and the decline is the worst since the Great Depression of the 1930s.
Businesses are closed as governments have asked their citizens to suspend routine, avoid physical contact, and take everything online or close it temporarily, as long as the situation doesn't improve.
Some businesses have taken the economic surge because of the increase in demand, while others have fallen into a hole. It is therefore interesting to see how the pandemic has been affecting SEO strategies and providers.
These are hard times for the digital marketing agency owners. Still, every business can adapt and change their current strategies to reach out to their customers by using digital marketing and creating websites for their businesses.
SEO Challenges Companies Are Facing Because of Covid-19
The Coronavirus pandemic has impacted businesses, workers, and thereby also SEO strategies to a large extent. People are restricted at homes, as governments announced nationwide lockdowns. Businesses and companies of all sizes waited, in the beginning, to see if the situation gets better and life comes to normal again. Still, in reality, the situation just gets worse and worse.
Businesses have started to change their traditional method by adopting digitalism and taking a step toward the digital world. The excessive amount of increased pressure created a massive rush on search engines, and the SEO companies are working tirelessly to meet the requirements and troubleshoot their problems.
How the Covid-19 has impacted Search Engine Optimization, let's have a look.
1. Health & Wellness Sites Are Surging
SEO's impact on the health, mental health and wellness industry is massive but positive. There has been an overall surge in traffic with health and wellness sites, as SEO impacts similar sorts of searches every day.
Billions of people worldwide have been searching for a particular group of keywords, such as 'Coronavirus symptoms,' 'eatables having Vitamin C,' 'antiviral foods,' 'coronavirus test centers near me,'remedies for flu and cough', and many more.
As health and life become everybody's top priority, people are looking for more online learning sources to prevent the infection. All of this has created a surge in traffic with health, mental health and wellness websites.
2. Essential Sellers Are Adopting SEO Strategies
Groceries and departmental stores that sell essentials are closed around the world, taking precautionary measures for employees and consumers. Many of them have adopted to go off the tradition and started selling their products and services online.
 Search engines are loaded with traffic as people are looking for essentials with particular keywords, such as 'toilet paper near me', 'hand sanitizers near me', etc. These products are high in demand because they are specifically related to the pandemic and were hard to get in supermarkets when the fear of the pandemic hit.
This flood of web traffic is causing websites load slower or often showing errors that are impacting their ranks, and the SEO experts are trying to rectify it at their earliest. It's therefore best to speak to an SEO consultant who can help with such issues affecting a business website's ranks.
3. SEO Providers Must Be Vigilant 24/7
SEO service providers have to be alert and alarmed 24/7. The companies that provide SEO services to businesses are loaded with tasks, and their SEO specialists are meeting every requirement as possible.
The increased number of businesses taking the bridge to digitalism have caused this rush on the online platforms. The requirement to apply the latest SEO trends and tools to achieve the best ranks with SEO for the site is high.
4. Statistical Websites Are Continuously Updating
Websites providing statistical information are high in demand and experiencing massive traffic surges. Search engines are loaded with keywords such as 'total coronavirus infections,' 'deaths by the coronavirus,' 'most hit countries of the pandemic,' etc.
With people being home most times and with nothing more to do, seeing news and keeping updates has been a top task, and everybody is spending more time online and staying updated.
How SEO Is Overcoming & Meeting The Challenges During the Covid-19 Pandemic
The challenges have been difficult for SEO companies and agencies. The following steps have been taken by SEO companies to meet and overcome those challenges.
1. Creating Killer Content
'Good SEO work only gets better over time. It only searches engine tricks that need to keep changing when the ranking algorithm changes.'

(Jill Whalen)
Content in digital marketing is the best tool to engage and compel more traffic. It is good to write on trending topics, but the giants in the field will dominate you if you wouldn't do what it takes to shine.
Research proves that Content Marketing generates over three times more leads from outbound marketing and costs 62% less.
Create relevant killer web content within your niche while staying trendy and accumulate traffic over time. Pick a handful of evergreen and lasting topics, create content on it, publish it, repeat the cycle, and ultimately see the growth and productivity level.
2. Using Strategies For Long-Term Gain
To build search engines' natural and organic search results takes time, but with consistent hard work, the constant output is sure to deliver. Use trusted SEO tools and trends that are productive in the longer run or speak to ClickDo's guest posting services experts to achieve better ranks.
A study conducted by AHREFS presented that only 1% of pages that ranked in the first position on Google were less than a year old. This statistic shows that if strategically planned and executed, all the plans and dreams are achievable with patience.
We therefore advise newly built sites to use guest posting and backlinking, which will result in their website ranking sooner.
3. Staying On Top Of Google Trends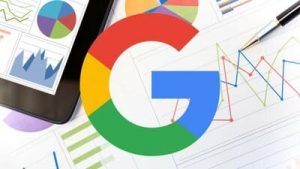 Businesses must know how to create content for their websites. Google Trends are to be followed to keep the search behavior in mind. The search behavior and demand have frequently been altering.
So what trends should you focus on? Trends like collecting data in real-time enable you to stay updated regarding the topic selection and Google-friendly content creation.
Understand your business and what content it requires to gain traffic. Add keywords according to the market you focus on. For example, if your platform is an online academic writing services website like mine, you should go with solid link phrases like 'do my assignment UK' or 'custom essay writing' in your content.
These keywords will attract the traffic as Google algorithms are changing, and Google doesn't rank websites that place 'Click here' & 'Buy here' links in their content as these anchors don't provide relevancy for the link added.
4. Adapting Changes In Digital Marketing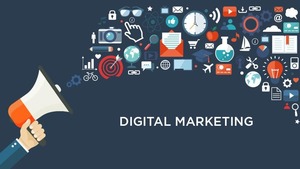 Digital Marketing and Search Engine Optimization are expected to have been affected by the Covid-19 pandemic. The expected changes are mentioned below.
Many businesses are experiencing downgrades in cash flow; there is the possibility that those businesses will lower their marketing budgets significantly. Digital marketers or content marketers may experience considerable spikes in keywords related to the current pandemic situation.
About 64% of the content marketers invest time in Search Engine Optimization, which shows why you must have a search and study hunting expedition for growth in this current climate.
What SEO companies and businesses can do is to develop a process that meets the financial circumstances of businesses.
5. Identify the Changes in Search Behavior
Search engines and organic searches are affected, and SEO providers must identify those changes to avoid unforeseen consequences.
Expect that people are home, and their primary focus will be getting updated with the ongoing situation because of the Coronavirus. Websites will get more traffic from a higher number of devices as people are home.
Identify the recent changes and new trends with SERPs as it will help you know the latest trends so that you can't miss any leads.
6. Conduct Webinars & Stream Your Content to Connect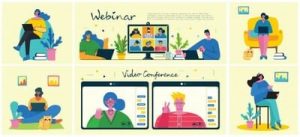 One of the best and effective marketing strategies is to conduct webinars using video platforms and uploading useful videos on YouTube. In the Covid-19 outbreak, the great way to remain connected with your audience is by keeping them engaged and connected.
Webinars can play a pivotal role in increasing your followers, which can turn into prospective clients. According to latest research, B2B brands in the United States have relocated from live events to webinars by almost 40% in March 2020.
On the other hand, videos are one of the best SEO fodders. They can be highly useful in targeting long term keywords and triggering featured fragments. You can also boost your videos on different social media platforms that will increase your reach.
This method can be highly compelling to engage more customers and employees at the same time. At ClickDo, managers use video conferencing tools to engage remote employees so that they will remain on track while being safe at home and they regularly upload SEO tutorials on their ClickDo YouTube channel.
Final Words
The Coronavirus has affected the world greatly since the beginning of 2020. This pandemic has brought change to organic search visibility in different niches dramatically.
However, SEO and digital marketing remain important techniques in the digital world of business and efforts must be made to adapt quickly to the changes Covid-19 has brought with it. SEO strategies and digital marketing planning must take into account how search behaviours and customer interests and needs have shifted in order to continue to improve successful website ranks on search engines.
Author Bio
Amanda Jerelyn is currently working as Marketing Manager at Dissertation Assistance, a credible platform for excellent writing services. She has gained a reliable reputation with her outstanding write-ups on health disorders, daily life, and wellness. She likes to share her views and school of thought through writing.
Author Profile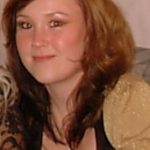 Blogger and Educator by Passion | Contributor to many Business Blogs in the United Kingdom | Fascinated to Write Blogs in News & Education I have completed a journalism summer course at the London School of Journalism and manage various blogs.