Start SEO for you business website now and build a brand that thrives in 12 months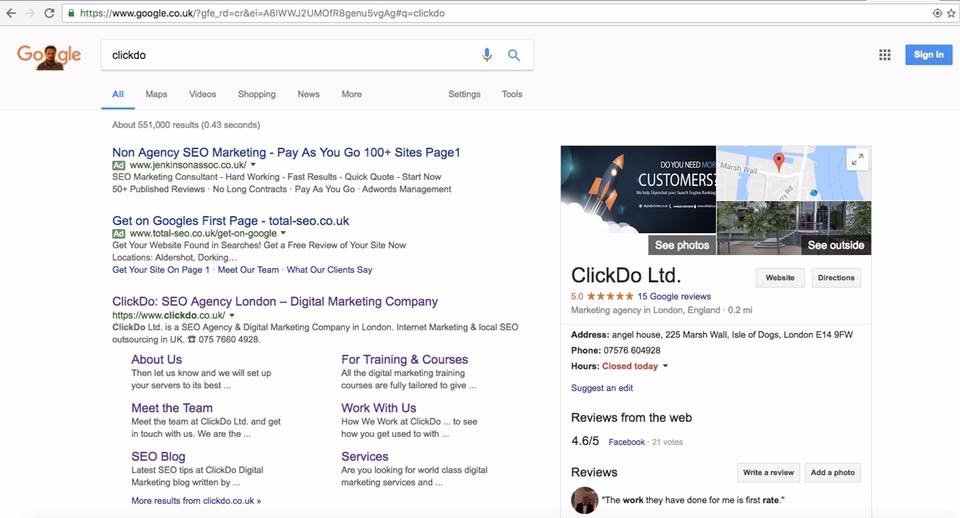 Every person in London uses Google search to find required product or service when they are in need. The right time to target a person to sell is when they are in real need. Hence, Google Search works well for almost every industry in London. All you need is a beautiful website and expert SEO Service from ClickDo to beat your competition.
What we have done at ClickDo?
To showcase ourselves better, we have our own Solid Proof! Just head to Google.co.uk and search "SEO Consultant London" – We will be the #1 Agency to rank Organically.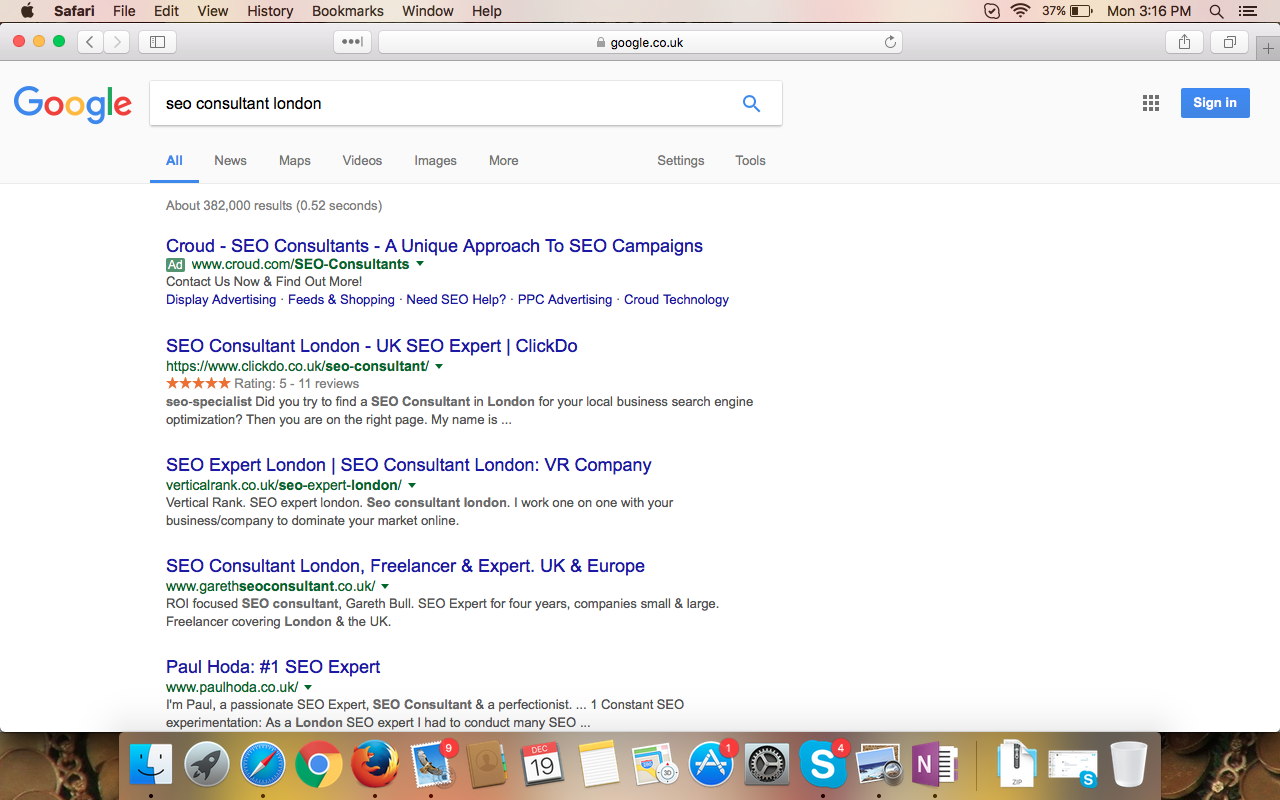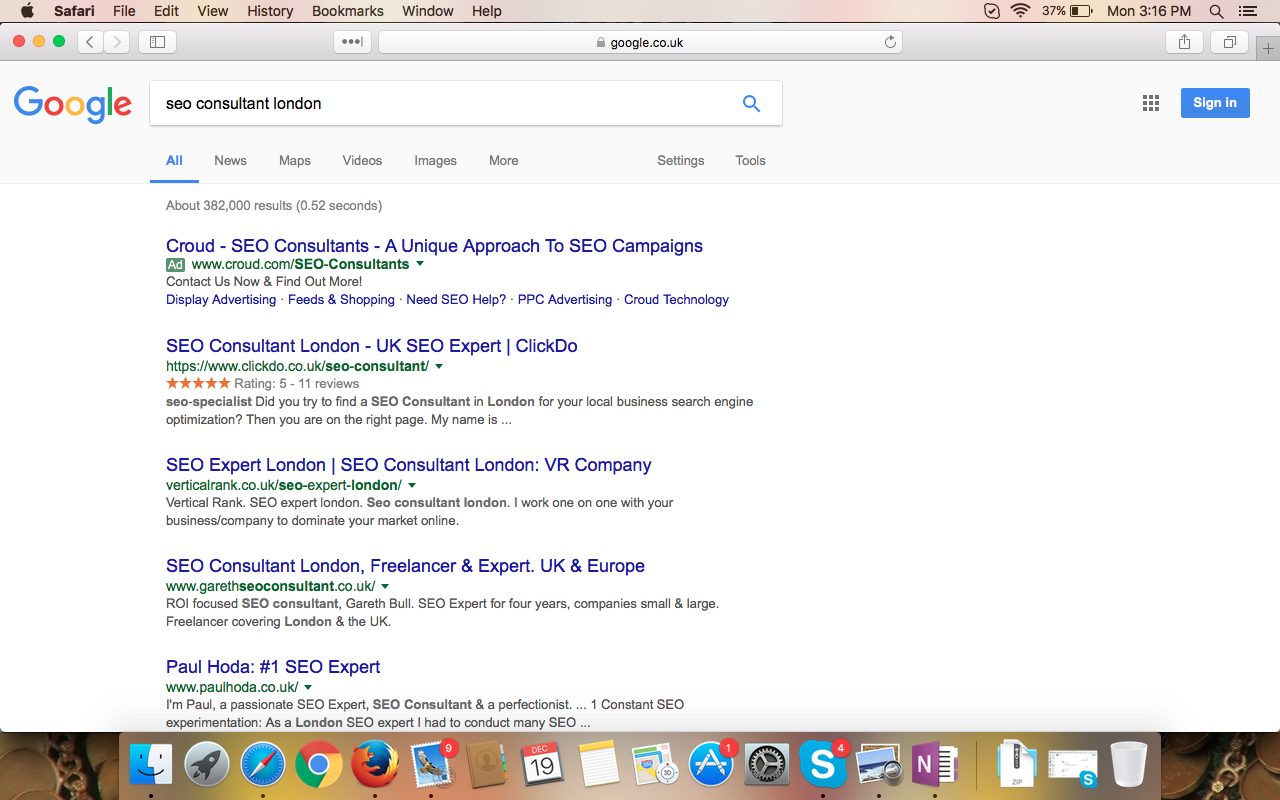 How to measure your Popularity?
When your competitors bid Ads for your Brand Name as Keyword, you have made it! Below is a screenshot of our Competitors bidding Ads for out Brand Name "ClickDo"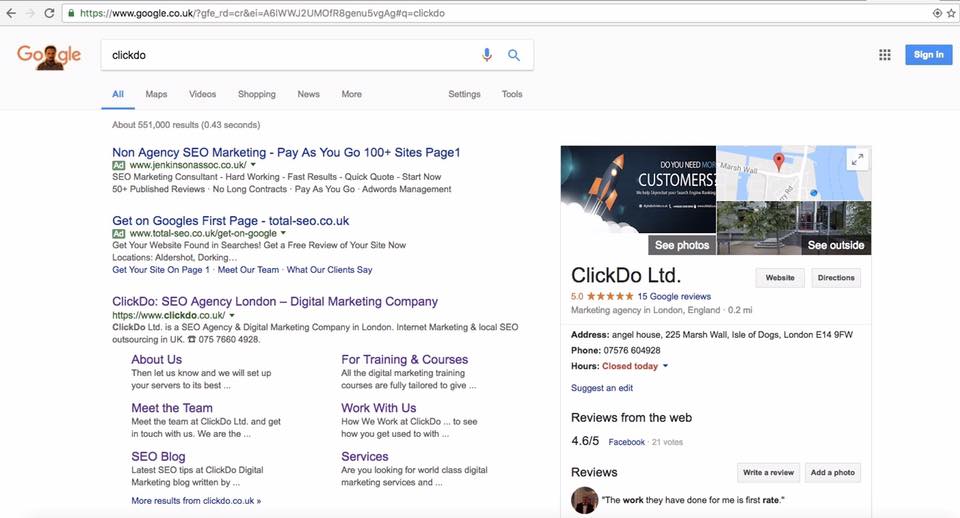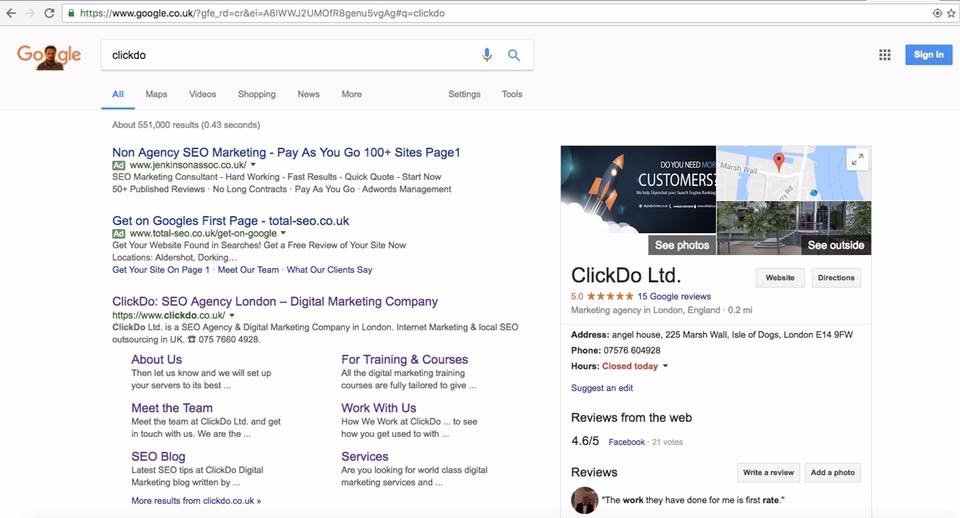 Stand out of the Crowd
When you enter a highly competitive market like London, it's extremely vital to highlight your USP (Unique Selling Point) to make sure you are standing out of the crowd. This is essential as your buyer would have a huge list of service providers and select the best. If you consider our Niche, we have the USP of standing #1 when you compare with our competitors.
SEO is a Long term journey to dominate a Niche
If you like to dominate your Niche, you have to plan for a long term SEO Journey with ClickDo where we fine tune your website with precise attention to detail and sustain #1 Ranks in SERP's. We deliver what we promise! It would roughly take 12 to 18 month to have Niche level domination and it varies with your existing competitors as well.
Why 7 January is important?
If you need to be successful in your industries Digital world, you must hire us on or before 7 January 2017 to make sure you will lead the show end of the year! Get in touch with us right now.
Author Profile

Logesh Kumar, Senior SEO Consultant at ClickDo Ltd. Get connected on Google+.